Piano Recital With Phillip Dyson Comes to Technopolis 20 in March
The performance is on Friday, 11th of March 2022, at 7pm.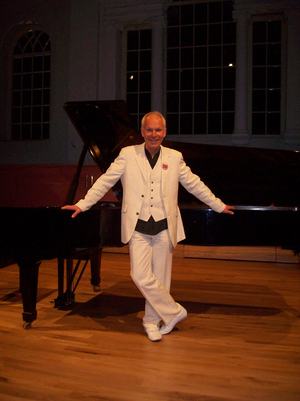 Phillip Dyson is an international pianist began studying music early in his childhood and by age 12 had already performed at the Royal Albert Hall. Phillip often broadcasts on the BBC and Classic FM and tours constantly throughout the UK but also in Europe and in the USA.
Enjoy him at Technopolis 20, on Friday, 11th of March 2022, at 7pm, in a piano solo recital featuring some of the most popular and best loved piano classics. His programme will include, amongst others, Beethoven's 'Moonlight' Sonata, Debussy's 'Clair de Lune', Scott Joplin's 'The Entertainer' and 'Maple Leaf Rag', Chopin's 'Fantaisie Impromptu', Rachmaninov's 'Prelude in C sharp minor', a George Gershwin's medley and much more.
This concert was scheduled for 2020 but due to the appearance and outbreak of the coronavirus was postponed and takes place two years later.
Entrance: €10
ONLY with presales. Tickets available:
- Technopolis 20 art centre. Opening hours: Monday - Friday, 9am - 1pm
- Online banking (email us at info@technopolis20.com for details)
Information: 70002420
SafePass necessary.