Photos: Netflix Shares New MATILDA THE MUSICAL Movie Stills
Matilda the Musical will begin streaming on Netflix December 25.
Ahead of it's premiere at the BFI London Film Festival today, Netflix has shared new photos from its upcoming film adaption of Matilda the Musical.
A brand new take on the Tony and Olivier award-winning musical. Roald Dahl's Matilda the Musical tells the story of an extraordinary girl, with a vivid imagination, who dares to take a stand to change her story with miraculous results.
Matilda the Musical will begin streaming on Netflix December 25. The film will also be released in select theaters on December 9. Watch the teaser trailer for the upcoming film here.
Netflix will release the film across the world in all countries excluding the UK and Ireland. Sony Pictures U.K. and Tristar Pictures will release the film in UK and Ireland exclusively in cinemas on December 2, 2022.
Matilda Wormwood (Alisha Weir) is a little girl with big curiosity, a sharp mind and a vivid imagination - and the worst parents in the world. While her parents (Stephen Graham and Andrea Riseborough) content themselves with trashy TV and dodgy money-making schemes, she loves to lose herself in the pages of her beloved books. Where they are loud, selfish and unkind she is a quiet observer, thinking up small and cheeky acts of rebellion and revenge.
On meeting her inspirational teacher, Miss Honey (Lashana Lynch), Matilda is encouraged and begins conjuring her own fantastical tales. Excited to attend Crunchem Hall, Matilda is surprised to find the school is an ominous and oppressive place led by the huge and villainous Miss Trunchbull (Emma Thompson).
As well as kind Miss Honey, the bright lights among the meanness are story-loving librarian, Mrs. Phelps (Sindhu Vee), and Matilda's newfound school friends. Filled with an overwhelming sense of justice, Matilda dares to take a stand for what is right and teach Trunchbull a lesson she won't forget.
Roald Dahl's Matilda the Musical is an inspirational musical tale of an extraordinary girl who discovers her superpower and summons the remarkable courage, against all odds, to help others change their stories, whilst also taking charge of her own destiny. Standing up for what's right, she's met with miraculous results.
Directed by Tony Award-winning director Matthew Warchus (Matilda The Musical), the film is produced by Eric Fellner and Tim Bevan for Working Title, Jon Finn (Billy Elliot), and Luke Kelly of The Roald Dahl Story Company. Screenwriter Dennis Kelly adapts the Royal Shakespeare Company's production for the big screen, with original music and lyrics by Tim Minchin.
Photos Courtesy of Dan Smith/Netflix

Lashana Lynch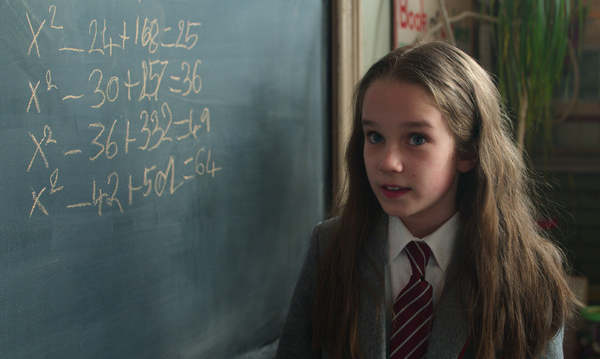 Alisha Weir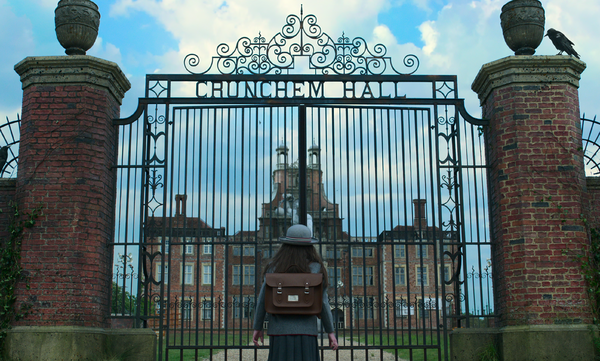 Alisha Weir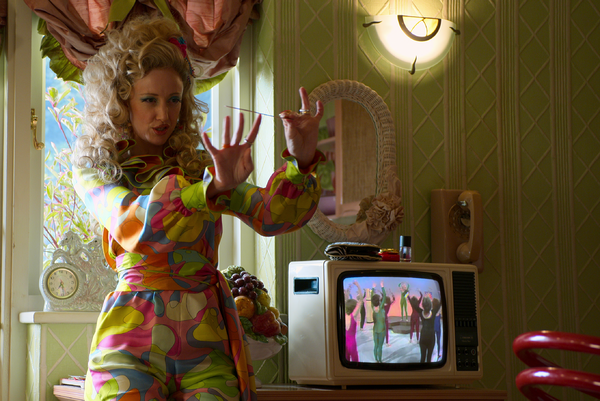 Andrea Riseborough

Emma Thompson

Stephen Graham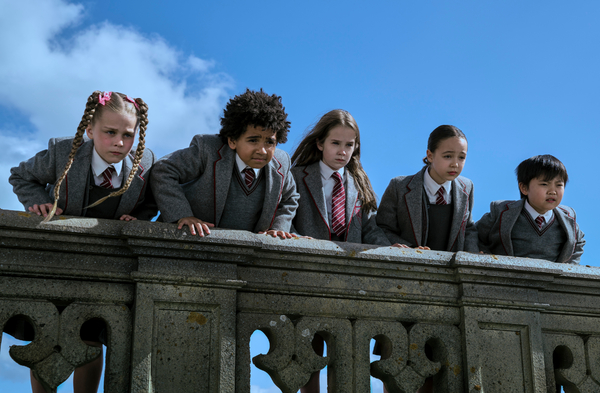 Winter Jarrett-Glasspool as Amanda Thripp, Ashton Robertson as Nigel, Alisha Weir as Matilda, Rei Yamauchi Fulker as Lavender, Andrei Shen as Eric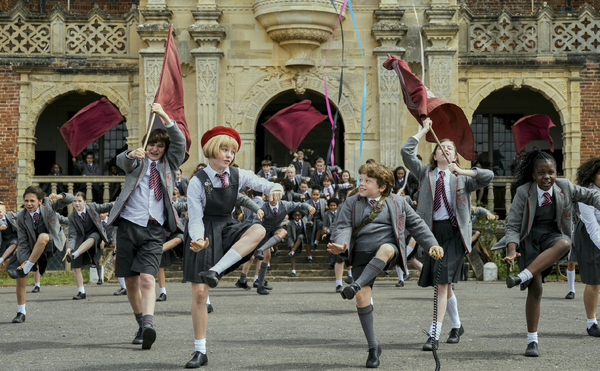 Meesha Garbett as Hortensia, Charlie Hodson-Prior as Bruce Bogtrotter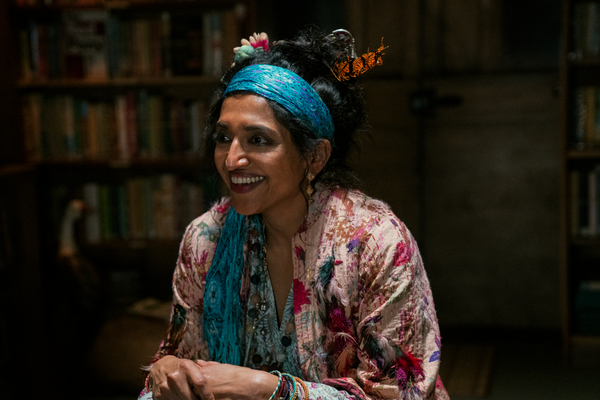 Sindhu Vee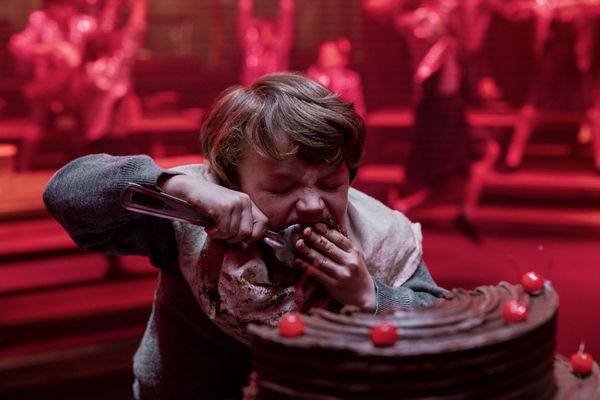 Charlie Hodson-Prior

Related Stories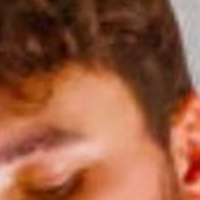 Joshua Vranas' 'Lost Time' Released to Streaming Services

December 5, 2022

Joshua's work has been featured by Lincoln Center's BROADWAY'S FUTURE SONGBOOK, Rattlestick Playwrights Theatre's VILLAGE VOICES, and the Cutting Room. He was a top 5 nominee for the Marvin Hamlisch International Music Awards in 2021 and has recently received the Horace W. Goldsmith Fellowship.
---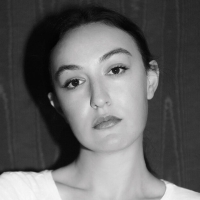 Zoe Sky Jordan Shares 'Just Fine' & 'Achievement of Youth'

December 5, 2022

The title track, 'Selfish', kicks in with echoey, haunting piano and synths trailing a diary style confession which reveals a main plotline of Zoe Sky Jordan's new album.  Penned during the pandemic, which saw Zoe and her husband move in with her parents for seven months, the album is reflective, introspective, investigative and dissective.
---
Sarantos Releases New Album & Surprise Holiday Single

December 5, 2022

Sarantos is a chart-topping musician, singer-songwriter and philanthropist, based in Chicago. With international iTunes and radio chart hits, in addition to over 350K Spotify streams, he continues to expand his musical portfolio by experimenting and creating innovative music that moves people. Listen to the new releases now!
---
ATI Releases Fresh New Song 'Mixed Signals'

December 5, 2022

Hailing from one of the great music capitals in the country, Metro Atlanta, singer-songwriter and producer, ATI, is a creative force. Her new single, "Mixed Signals", gives a respectful nod to the 90's R&B greats, while blending her unmistakable vocals and new wave R&B style.
---
Jesus Piece Release New Single 'An Offering To The Night'

December 5, 2022

"An Offering To The Night" is caustic and an exercise in tension-and-release riffage from the guitar team of David Updike and John DiStefano. Bassist Anthony Marinaro and drummer Luis Aponte (LU2K)'s groove-work is as off-kilter as it is distinct and bombastic. At the heart of it all, vocalist Aaron Heard brings the pain with force mental trauma.
---