Photos: Netflix Shares New MATILDA THE MUSICAL Movie Stills
Matilda the Musical will begin streaming on Netflix December 25.
Ahead of it's premiere at the BFI London Film Festival today, Netflix has shared new photos from its upcoming film adaption of Matilda the Musical.
A brand new take on the Tony and Olivier award-winning musical. Roald Dahl's Matilda the Musical tells the story of an extraordinary girl, with a vivid imagination, who dares to take a stand to change her story with miraculous results.
Matilda the Musical will begin streaming on Netflix December 25. The film will also be released in select theaters on December 9. Watch the teaser trailer for the upcoming film here.
Netflix will release the film across the world in all countries excluding the UK and Ireland. Sony Pictures U.K. and Tristar Pictures will release the film in UK and Ireland exclusively in cinemas on December 2, 2022.
Matilda Wormwood (Alisha Weir) is a little girl with big curiosity, a sharp mind and a vivid imagination - and the worst parents in the world. While her parents (Stephen Graham and Andrea Riseborough) content themselves with trashy TV and dodgy money-making schemes, she loves to lose herself in the pages of her beloved books. Where they are loud, selfish and unkind she is a quiet observer, thinking up small and cheeky acts of rebellion and revenge.
On meeting her inspirational teacher, Miss Honey (Lashana Lynch), Matilda is encouraged and begins conjuring her own fantastical tales. Excited to attend Crunchem Hall, Matilda is surprised to find the school is an ominous and oppressive place led by the huge and villainous Miss Trunchbull (Emma Thompson).
As well as kind Miss Honey, the bright lights among the meanness are story-loving librarian, Mrs. Phelps (Sindhu Vee), and Matilda's newfound school friends. Filled with an overwhelming sense of justice, Matilda dares to take a stand for what is right and teach Trunchbull a lesson she won't forget.
Roald Dahl's Matilda the Musical is an inspirational musical tale of an extraordinary girl who discovers her superpower and summons the remarkable courage, against all odds, to help others change their stories, whilst also taking charge of her own destiny. Standing up for what's right, she's met with miraculous results.
Directed by Tony Award-winning director Matthew Warchus (Matilda The Musical), the film is produced by Eric Fellner and Tim Bevan for Working Title, Jon Finn (Billy Elliot), and Luke Kelly of The Roald Dahl Story Company. Screenwriter Dennis Kelly adapts the Royal Shakespeare Company's production for the big screen, with original music and lyrics by Tim Minchin.
Photos Courtesy of Dan Smith/Netflix

Lashana Lynch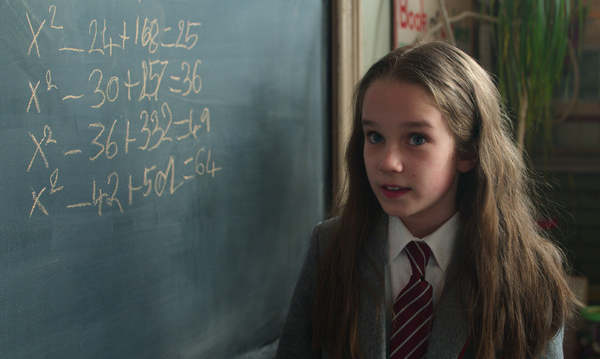 Alisha Weir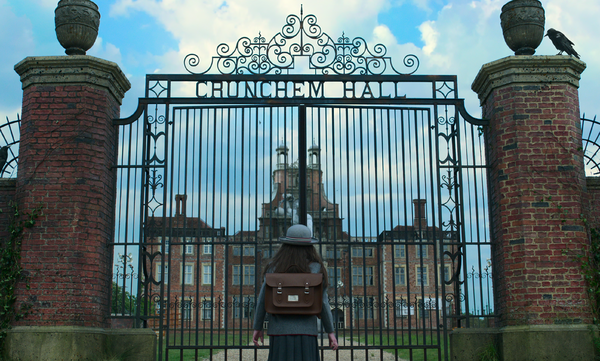 Alisha Weir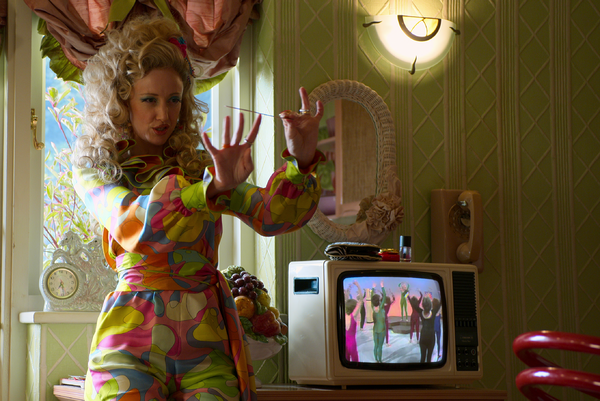 Andrea Riseborough

Emma Thompson

Stephen Graham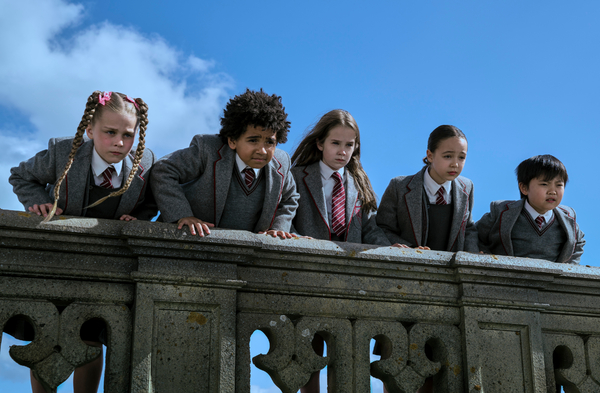 Winter Jarrett-Glasspool as Amanda Thripp, Ashton Robertson as Nigel, Alisha Weir as Matilda, Rei Yamauchi Fulker as Lavender, Andrei Shen as Eric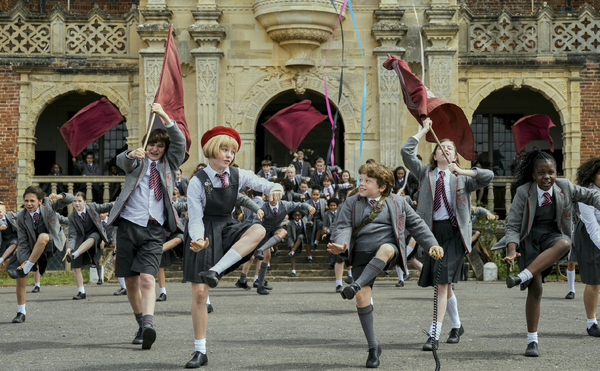 Meesha Garbett as Hortensia, Charlie Hodson-Prior as Bruce Bogtrotter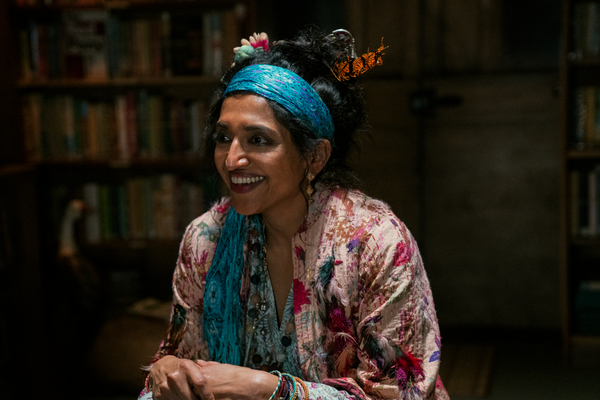 Sindhu Vee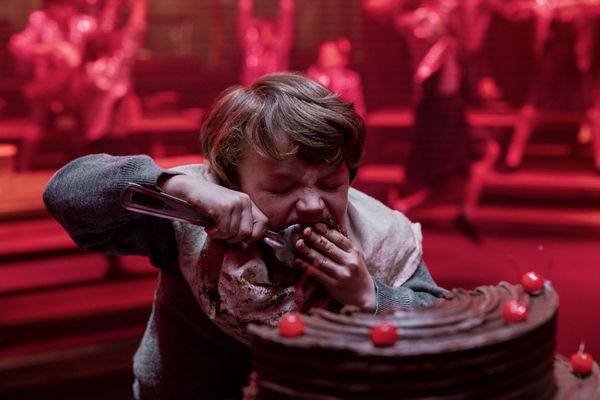 Charlie Hodson-Prior

Related Stories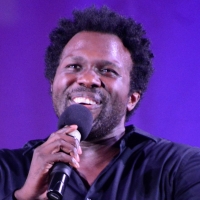 Joshua Henry to Release New Single 'Can't Nobody Tell Us Nothin'' Next Week

December 7, 2022

The track will be released days before Henry appears as Gaston in ABC's Beauty & the Beast: A 30th Celebration, which will air on Thursday, December 15. Henry teased the single with a new video taken backstage at Into the Woods at the St. James Theatre. Listen to a sneak peek at the song now!
---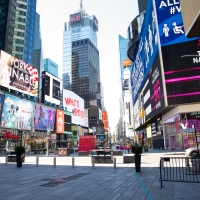 Jay-Z Joins Bid For Caesars Palace Times Square Casino

December 7, 2022

Jay-Z's Roc Nation has joined SL Green and Caesars Entertainment in the proposal to build a casino in Times Square. The potential casino would be called Caesars Palace Times Square and would be located at 1515 Broadway, in the same building complex as the Minskoff Theatre, where The Lion King is currently running on Broadway.
---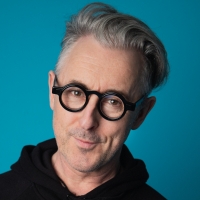 Alan Cumming to Host THE TRAITORS Competition Series on Peacock

December 7, 2022

Set in a remote castle in the Scottish Highlands and based on the wildly popular Dutch series of the same name, 5-time Emmy-nominated Alan Cumming plays host to twenty larger-than-life personalities, including Brandi Glanville, Kyle Cooke, Ryan Lochte, Kate Chastain, Reza Farahan, Rachel Reilly, Stephenie LaGrossa Kendrick, and more.
---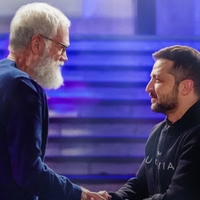 Volodymyr Zelenskyy to Sit Down with David Letterman on MY NEXT GUEST IS

December 7, 2022

David Letterman will be joined by Volodymyr Zelenskyy on the next episode of My Next Guest Is. In the episode, David Letterman travels to Kyiv, Ukraine, for an in-depth conversation with President Volodymyr Zelenskyy in front of a small live audience. Watch a video clip from the upcoming episode now!
---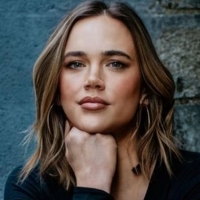 Silo Music Names Lauren Harman as President of Film/TV Licensing

December 7, 2022

Jack Ormandy, Co-Founder of Silo Music has announced the appointment of Lauren Harman to the position of President, Film/TV Licensing for the company. As a music industry vet of over 17 years, Harman will bring her sync expertise and the amalgamation of her many relationships in the music, film and advertising communities to Silo.
---