Photos: Netflix Shares New MATILDA THE MUSICAL Movie Stills
Matilda the Musical will begin streaming on Netflix December 25.
Ahead of it's premiere at the BFI London Film Festival today, Netflix has shared new photos from its upcoming film adaption of Matilda the Musical.
A brand new take on the Tony and Olivier award-winning musical. Roald Dahl's Matilda the Musical tells the story of an extraordinary girl, with a vivid imagination, who dares to take a stand to change her story with miraculous results.
Matilda the Musical will begin streaming on Netflix December 25. The film will also be released in select theaters on December 9. Watch the teaser trailer for the upcoming film here.
Netflix will release the film across the world in all countries excluding the UK and Ireland. Sony Pictures U.K. and Tristar Pictures will release the film in UK and Ireland exclusively in cinemas on December 2, 2022.
Matilda Wormwood (Alisha Weir) is a little girl with big curiosity, a sharp mind and a vivid imagination - and the worst parents in the world. While her parents (Stephen Graham and Andrea Riseborough) content themselves with trashy TV and dodgy money-making schemes, she loves to lose herself in the pages of her beloved books. Where they are loud, selfish and unkind she is a quiet observer, thinking up small and cheeky acts of rebellion and revenge.
On meeting her inspirational teacher, Miss Honey (Lashana Lynch), Matilda is encouraged and begins conjuring her own fantastical tales. Excited to attend Crunchem Hall, Matilda is surprised to find the school is an ominous and oppressive place led by the huge and villainous Miss Trunchbull (Emma Thompson).
As well as kind Miss Honey, the bright lights among the meanness are story-loving librarian, Mrs. Phelps (Sindhu Vee), and Matilda's newfound school friends. Filled with an overwhelming sense of justice, Matilda dares to take a stand for what is right and teach Trunchbull a lesson she won't forget.
Roald Dahl's Matilda the Musical is an inspirational musical tale of an extraordinary girl who discovers her superpower and summons the remarkable courage, against all odds, to help others change their stories, whilst also taking charge of her own destiny. Standing up for what's right, she's met with miraculous results.
Directed by Tony Award-winning director Matthew Warchus (Matilda The Musical), the film is produced by Eric Fellner and Tim Bevan for Working Title, Jon Finn (Billy Elliot), and Luke Kelly of The Roald Dahl Story Company. Screenwriter Dennis Kelly adapts the Royal Shakespeare Company's production for the big screen, with original music and lyrics by Tim Minchin.
Photos Courtesy of Dan Smith/Netflix

Lashana Lynch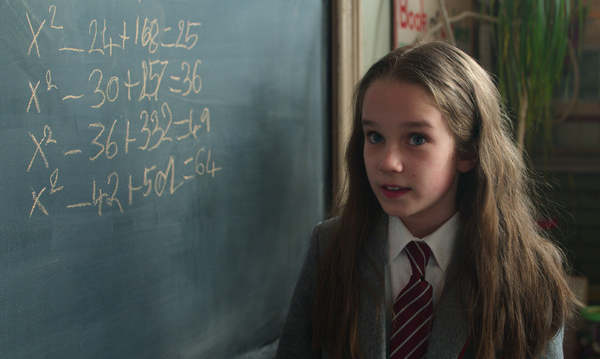 Alisha Weir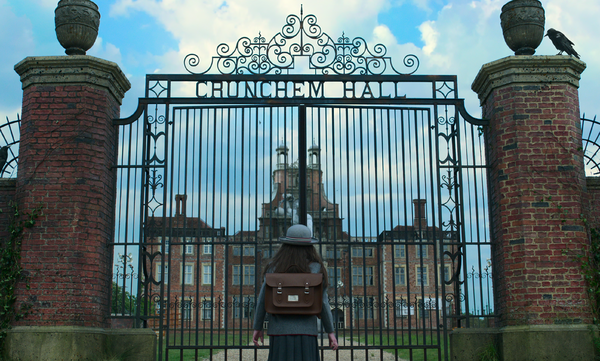 Alisha Weir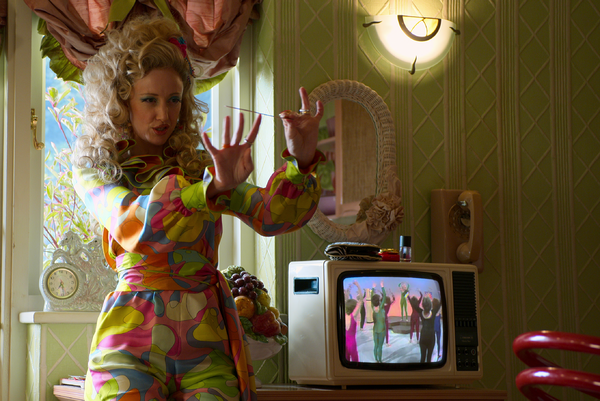 Andrea Riseborough

Emma Thompson

Stephen Graham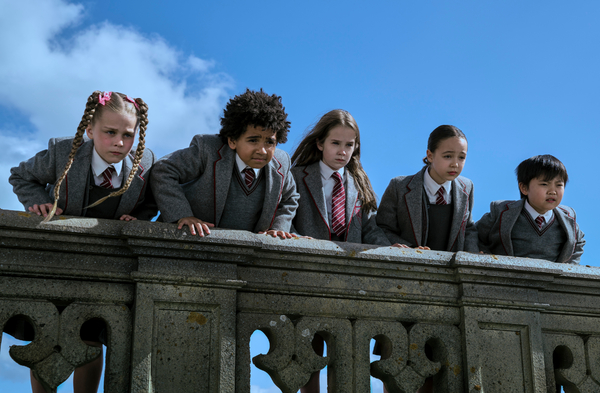 Winter Jarrett-Glasspool as Amanda Thripp, Ashton Robertson as Nigel, Alisha Weir as Matilda, Rei Yamauchi Fulker as Lavender, Andrei Shen as Eric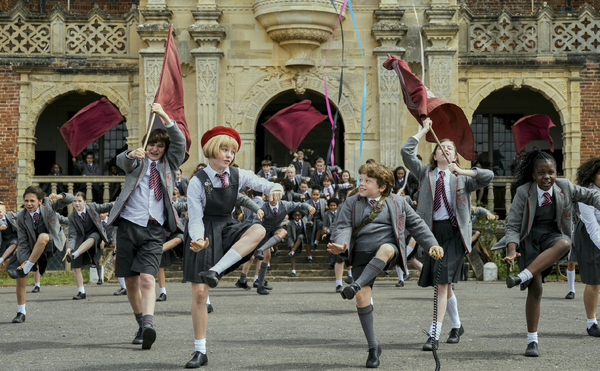 Meesha Garbett as Hortensia, Charlie Hodson-Prior as Bruce Bogtrotter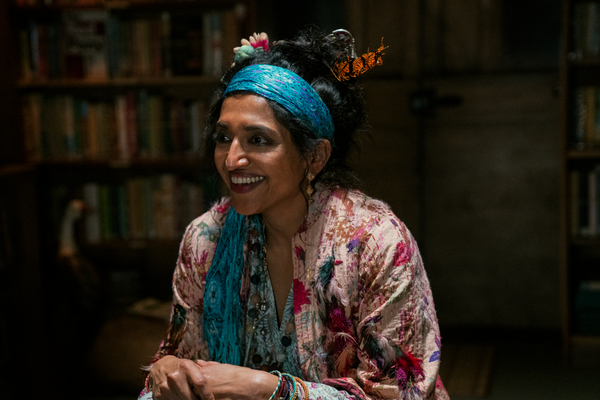 Sindhu Vee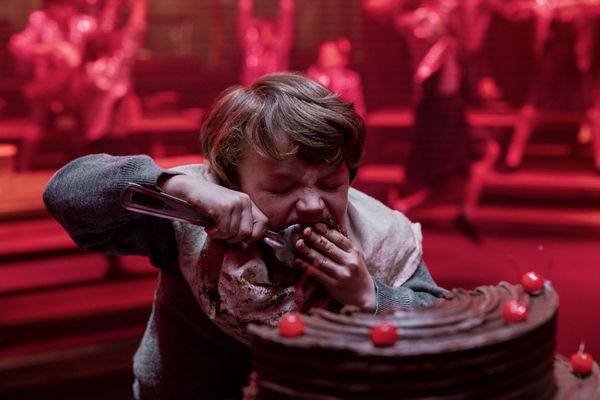 Charlie Hodson-Prior

Related Stories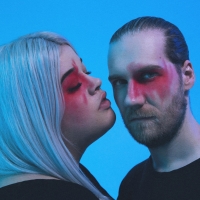 Poppymoon Releases New EP 'I'

November 25, 2022

I is the story of the German pop duo's origins, their beginnings as Poppymoon, and how their paths intertwined. The duo wanted to create a record that represented their authentic selves. The characters may differ, the moods may vary, but ultimately, it's all one coin. As for Poppymoon's songs, the same applies. 
---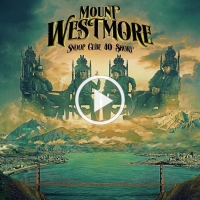 West Coast Supergroup Mount Westmore Release 'Free Game'

November 25, 2022

The West Coast's very own supergroup, Mount Westmore, drops a second single and visual for "Free Game" via the label Mount Westmore with MNRK Music Group. The uber rap group, made up of Hip Hop's West Coast royalty, Snoop Dogg, Ice Cube, E-40, and Too $hort, will release their new 16-track album titled Snoop Cube 40 $hort soon.
---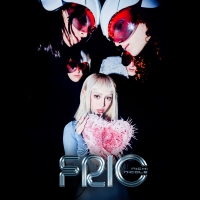 Nicki Nicole Releases New Single 'Frío'

November 25, 2022

The Latin GRAMMYs® nominee attended the awards in which her Christina Aguilera collaboration 'Pa Mi Muchachas' was 4x nominated. Nicki is currently in the midst of her first Mexico headline tour. It follows her recent North America festival performances at Coachella, This Ain't No Picnic and Baja Beach.
---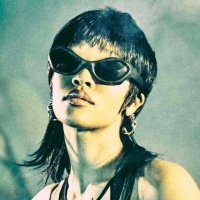 Tamera Shares New Single 'Insensitive'

November 25, 2022

Tamera returns to the limelight with her latest single "Insensitive". Following the release of her recent sizzling summertime remix of her debut EP single "Wickedest" featuring new vocals from Haile, on "Insensitive" Tamera continues to lean into her West African heritage, harnessing the seductive sounds of her inner goddess.
---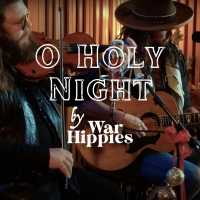 War Hippies Release Christmas Cover of 'O Holy Night'

November 25, 2022

War Hippies release long awaited and fan favorite holiday cover of 'O Holy Night.' This was the first song band members Scooter Brown and Donnie Reis ever recorded together when they first formed their act in late 2021. This single quickly became the crowd's favorite song in concert, with frequent requests to release the song since the beginning.
---