Photo Flashback: Remembering Mary Rodgers
As BroadwayWorld reported yesterday, Mary Rodgers Guettel died at her home in Manhattan yesterday morning after a long illness, according to her son Alec Guettel. She was 83 years old. We remember the Broadway legend below.
An accomplished author, screenwriter and composer, Mary Rodgers' earliest professional credits included serving as Assistant to the Producer of Leonard Bernstein's New York Philharmonic Young People's Concerts. Her Broadway career began as composer of the 1959 musical ONCE UPON A MATTRESS starring Carol Burnett, later broadcast to great success on network television and revived repeatedly. More than 400 productions of ONCE UPON A MATTRESS are presented annually in the U.S. and Canada and a 1997 Broadway production starring Sarah Jessica Parker earned a Tony Award nomination for Best Musical Revival. ABC-TV presented a new version of ONCE UPON A MATTRESS on "The Wonderful World of Disney" in late 2005 (subsequently released on DVD), once again starring Carol Burnett-this time as the wicked Queen Aggravain, with Tracy Ullman as Princess Winnifred.
As a composer, her additional theatre credits include HOT SPOT starring Judy Holliday, THE MAD SHOW, WORKING, and THE GRIFFIN AND THE MINOR CANON. Her television credits include Once Upon a Mattress, Three to Make Music (written with her sister Linda and starring Mary Martin), Feathertop, and Marlo Thomas' Free to Be...You and Me. She also composed the scores for several productions featuring the legendary Bil Baird Marionettes, including DAVY JONES' LOCKER and PINOCCHIO, and several musicals for Theatreworks/USA. Her musicals have been celebrated in a revue, HEY, LOVE.
The daughter of composer Richard Rodgers and Dorothy Rodgers, she collaborated with her mother on several projects, including: the 1970 book A Word to the Wives; a nationally syndicated radio program of the same title; and Of Two Minds, a monthly column for McCall's Magazine. She also made several concert appearances with William Hammerstein, son of the celebrated lyricist, in an evening of reminiscences, anecdotes and musical selections celebrating their fathers' collaboration.
Photo Credit: Walter McBride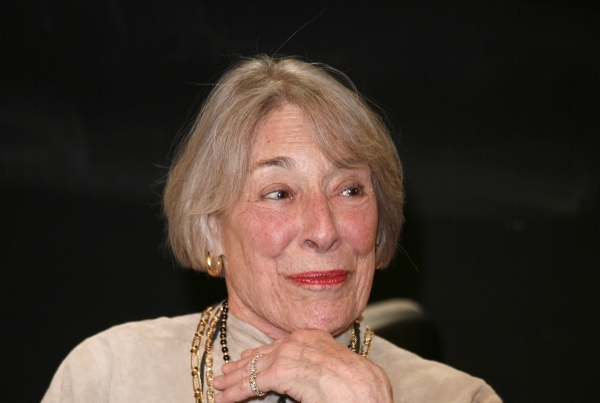 Mary Rodgers Guettel attends the Opening Night of the Roundabout Theatre Company's Production of Speech & Debate at the Black Box Theatre in New York City. October 29, 2007

Mary Rodgers Guettel at the Opening Night of the Roundabout Theatre Company's Production of Speech & Debate at the Black Box Theatre in New York City. October 29, 2007

Mary Rodgers Guettel at the Opening Night of the Roundabout Theatre Company's Production of Speech & Debate at the Black Box Theatre in New York City. October 29, 2007

Mary Rodgers Guettel at the Opening Night of the Roundabout Theatre Company's Production of Speech & Debate at the Black Box Theatre in New York City. October 29, 2007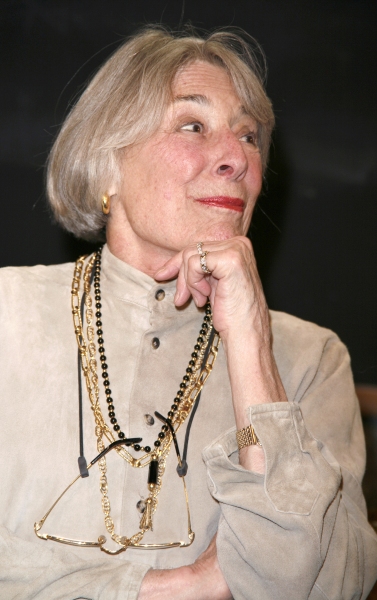 Mary Rodgers Guettel at the Opening Night of the Roundabout Theatre Company's Production of Speech & Debate at the Black Box Theatre in New York City. October 29, 2007

Mary Rodgers Guettel & Stephen Karam at the Opening Night of the Roundabout Theatre Company's Production of Speech & Debate at the Black Box Theatre in New York City. October 29, 2007

Playwright Stephen Karam geets Mary Rodgers Guettel at theOpening Night of the Roundabout Theatre Company's Production of Speech & Debate at the Black Box Theatre in New York City. October 29, 2007

Playwright Stephen Karam geets Mary Rodgers Guettel at the Opening Night of the Roundabout Theatre Company's Production of Speech & Debate at the Black Box Theatre in New York City. October 29, 2007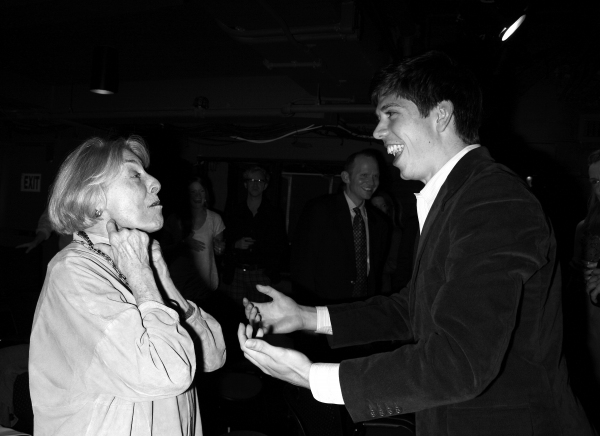 Playwright Stephen Karam geets Mary Rodgers Guettel at the Opening Night of the Roundabout Theatre Company's Production of Speech & Debate at the Black Box Theatre in New York City. October 29, 2007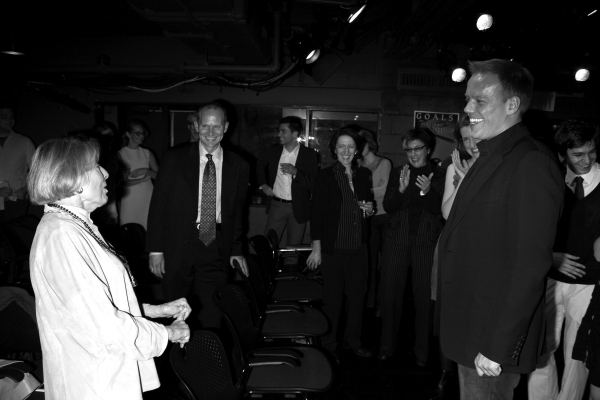 Director Jason Moore greets Mary Rodgers Guettel & guests at the Opening Night of the Roundabout Theatre Company's Production of Speech & Debate at the Black Box Theatre in New York City. October 29, 2007

Jason Fuchs, Gideon Glick, Sarah Steele, Mary Rodgers Guettel & Susan Blackwell attend the Opening Night of the Roundabout Theatre Company's Production of Speech & Debate at the Black Box Theatre in New York City. October 29, 2007

Gideon Glick, Sarah Steele, Jason Moore (Director), Jason Fuchs, Mary Rodgers Guettel, Stephen Karam (Playwright) & Susan Blackwell at the Opening Night of the Roundabout Theatre Company's Production of Speech & Debate at the Black Box Theatre in New York City. October 29, 2007

Gideon Glick, Sarah Steele, Jason Moore (Director), Jason Fuchs, Mary Rodgers Guettel, Stephen Karam (Playwright) & Susan Blackwell at the Opening Night of the Roundabout Theatre Company's Production of Speech & Debate at the Black Box Theatre in New York City. October 29, 2007

Mary Rodgers Guettel & Husband Henry Guettel attending the "South Pacific" Opening Night Performance After Party at Tavern On The Green Restaurant in New York City. April 3, 2008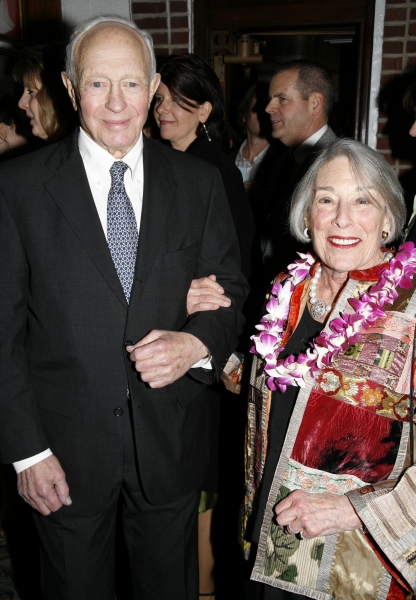 Mary Rodgers Guettel & Husband Henry Guettel attending the "South Pacific" Opening Night Performance After Party at Tavern On The Green Restaurant in New York City. April 3, 2008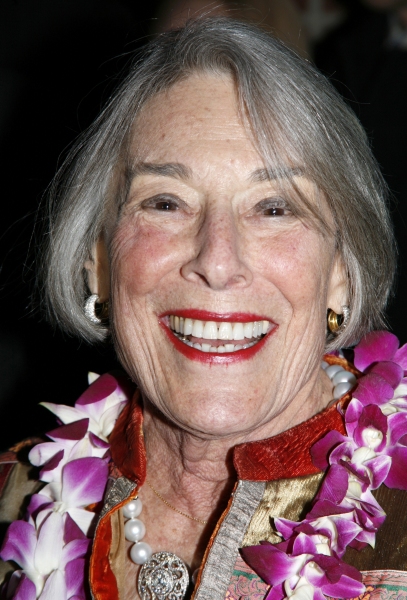 Mary Rodgers Guettel attending the "South Pacific" Opening Night Performance After Party at Tavern On The Green Restaurant in New York City. April 3, 2008