Latest News on Tracy Ullman
Tracy Ullman News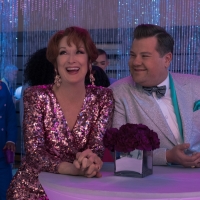 Watch THE PROM and Follow Along with BroadwayWorld's Stage Mag!
by Team BWW - Dec 11, 2020
As you watch Netflix's The Prom, follow along with BroadwayWorld's Stage Mag for all of the latest info on the cast, creative team, songs, trailers and more!
RECAP: THE SIMPSONS Yeardley Smith Talked About How She Booked the Role of Lisa Simpson on STARS IN THE HOUSE
by BWW News Desk - May 14, 2020
Stars in The House, benefiting The Actors Fund, continued Wednesday night (8pm) with Jennifer Simard and Yeardley Smith.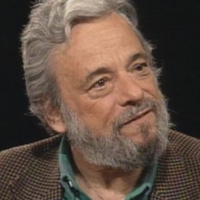 BWW Feature: BROADWAY VS. HOLLYWOOD PARTE 4° I Film Tratti Dai Musical Di Stephen Sondheim
by ETTORE FARRATTINI - Mar 31, 2020
Ha appena compiuto 90 anni, ma Stephen Sondheim non da segno di voler abbandonare la scena musicale. Sempre impegnato nella supervisione di revival dei suoi musical o al lavoro su nuovi show, Sondheim è considerato il simbolo del musical On Broadway: gli è stato dedicato un teatro sulla 43° strada e ha al suo attivo 8 Tony Award, 16 Drama Desk Awards, 8 Grammy, e 1 Oscar.
Kathleen Marshall to be Honored at Transport Group's Annual A TOAST TO THE ARTIST Gala
by Chloe Rabinowitz - Dec 20, 2019
Transport Group has announced that its annual A Toast to the Artist gala will honor former Transport Group executive director Lori Fineman and Tony Award-winning director/choreographer Kathleen Marshall with the Transporting American Theatre Award.
BWW Review: Susie Mosher's THE LINEUP Is Right On The Mark at Birdland
by Stephen Mosher - Aug 8, 2019
This Variety Show plays New York City once every week at Birdland and, with an impressive roster of guest artists and the inimitable Suse Mosher, The Lineup is where it's at.
Tex Beneke Orchestra And Satin Dolls Pay TRIBUTE TO GLENN MILLER At The McCallum!
by David Green - Mar 15, 2019
The McCallum Theatre presents the annual "Tribute to Glenn Miller and the Big Band Leaders" on Wednesday, March 27, 8:00pm. This year's tribute, stars the Tex Beneke Orchestra and features The Satin Dollz and Madeline Vergari.
BWW Interview: Christina Bianco Performs her 'Woman of a Thousand Voices' with the Baltimore Symphony SuperPops 2/28 - 3/3/19
by Charles Shubow - Feb 26, 2019
Known for her vocal impressions, Bianco will certainly entertain audiences this week-end.

Tom Hanks and Rita Wilson Join HENRY IV at The Shakespeare Center of Los Angeles
by A.A. Cristi - Feb 12, 2018
The Shakespeare Center of Los Angeles (SCLA), under the artistic direction of Ben Donenberg, returns to The Japanese Garden on the West Los Angeles VA Campus with a new production - 'Henry IV' - condensing two of Shakespeare's plays and staged by Tony Award winning director Daniel Sullivan.  The world-class acting company includes Tom Hanks as Falstaff and Rita Wilson; with additional cast members to be announced shortly, as confirmed.  Tom Ware is the executive producer.

Filmmaker James L. Brooks to Receive WGAW's 2018 Laurel Award for Screenwriting Achievement
by Caryn Robbins - Jan 16, 2018
Iconic screenwriter-director-producer James L. Brooks, whose acclaimed films include Terms of Endearment, Broadcast News, and As Good As It Gets, has been named the recipient of the Writers Guild of America West's 2018 Laurel Award for Screenwriting Achievement in recognition of his extraordinary career and body of work.
Casting Announced For JUST TO GET MARRIED at Finborough Theatre
by BWW News Desk - Jul 12, 2017
The first London production in over a hundred years of Just To Get Married, a romantic comedy by renowned suffragette Cicely Hamilton opens at the Finborough Theatre for a four week limited season on Tuesday, 25 July 2017.
Tracy Ullman Videos