Photo Flash: THE SCOTTSBORO BOYS Opens at The Old Globe Tonight!
The Old Globe's production of the Tony Award-nominated musical THE SCOTTSBORO BOYS opens tonight, May 5, and runs through June 10 in its West Coast premiere in San Diego, starring Broadway vet James T. Lane and Tony Award-winner Ron Holgate. Check out shots from The Old Globe's cast "meet and greet" at the show's first rehearsal and production photos below!
Based on the notorious "Scottsboro" case of the 1930s, this daring new musical tells of the nine young African American men unjustly accused of rape and whose lives would spark the Civil Rights Movement. The Old Globe's is a co-production with American Conservatory Theater, where the musical will move following its run in San Diego.
The cast includes David Bazemore (Olen Montgomery), Cornelius Bethea (Willie Roberson), Nile Bullock (Eugene Williams), Christopher James Culberson (Andy Wright), Clifton Duncan (Haywood Patterson), Ron Holgate (The Interlocutor), Eric Jackson (Clarence Norris), Jared Joseph (Mr. Bones), James T. Lane (Ozie Powell), JC Montgomery (Mr. Tambo), Clifton Oliver (Charles Weems), Clinton Roane (Roy Wright) and C. Kelly Wright (The Lady), with Audrey Martells (The Lady Understudy) and Shavey Brown and Max Kumangai (Swings).
The Scottsboro Boys, nominated for 12 Tony Awards, features music and lyrics by John Kander and Fred Ebb, libretto by David Thompson and musical direction by Eric Ebbenga. And Jeff Whiting takes over Susan Stroman's original direction and choreography for The Old Globe.
The San Diego production also features scenic design by Beowulf Boritt, lighting design by Ken Billington—both Boritt and Billington have been nominated for Tony Awards—costume design by Toni-Leslie James and sound design by Jon Weston.
For more information, visit TheOldGlobe.org.
"Meet & Greet" photos Jeffrey Weiser; Production photos: Henry DiRocco.


Managing Director Michael G. Murphy Welcomes the Cast of The Scottsboro Boys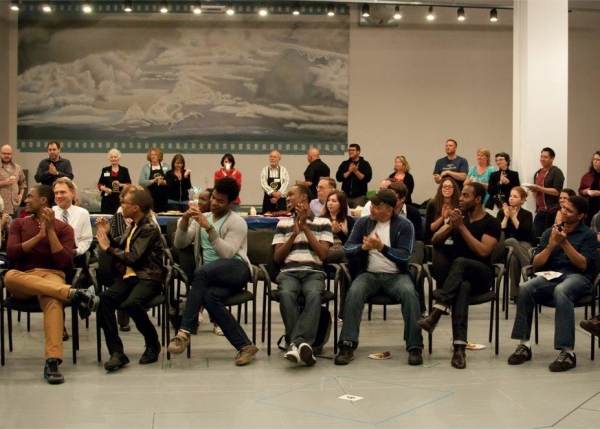 Staff of The Old Globe Welcomes the Cast of The Scottsboro Boys

Associate Director and Choreographer Jeff Whiting Offers Insights About The Scottsboro Boys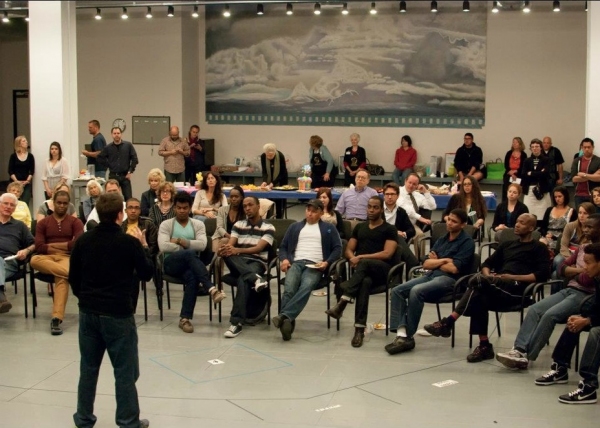 Jeff Whiting Offers Insights About The Scottsboro Boys

Staff of The Old Globe Welcomes the Cast of The Scottsboro Boys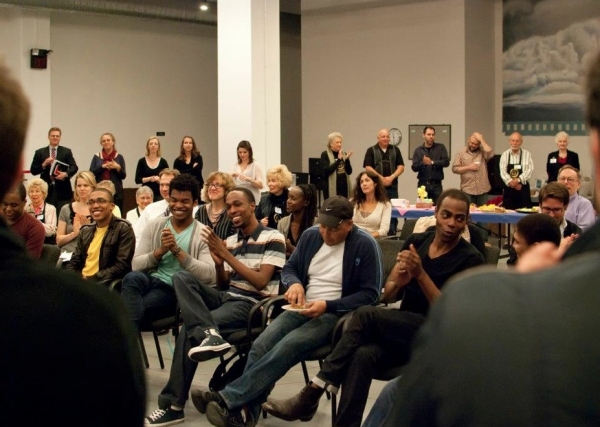 Staff of The Old Globe Welcomes the Cast of The Scottsboro Boys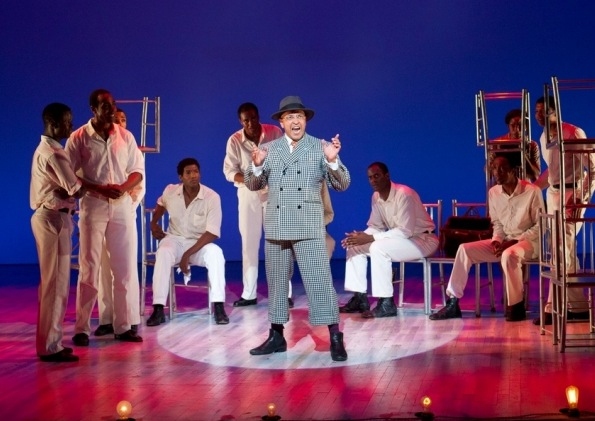 JC Montgomery as Samuel Leibowitz

Clifton Duncan as Haywood Patterson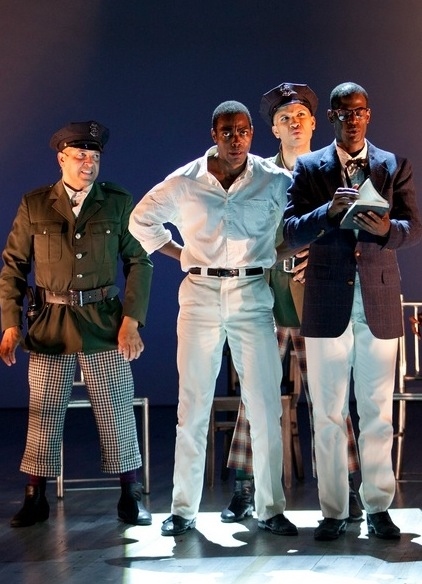 JC Montgomery as Guard Tambo, Clifton Duncan as Haywood Patterson, Jared Joseph as Guard Bones and Eric Jackson as Preacher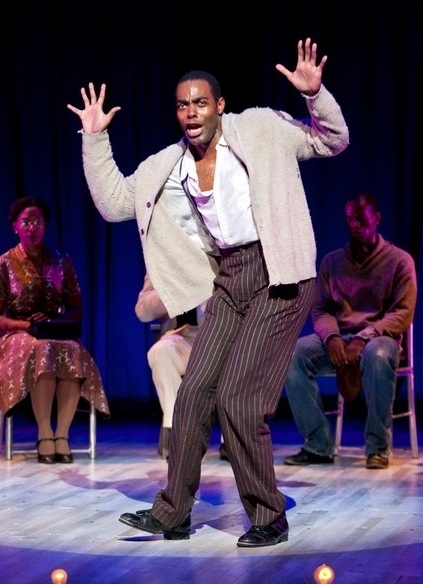 Clifton Duncan as Haywood Patterson (center) with C. Kelly Wright as The Lady and Eric Jackson as Clarence Norris

Clifton Oliver as Victoria Price and James T. Lane as Ruby Bates and the Cast of The Scottsboro Boys

David Bazemore as Olen Montgomery, Nile Bullock as Eugene Williams and Eric Jackson as Clarence Norris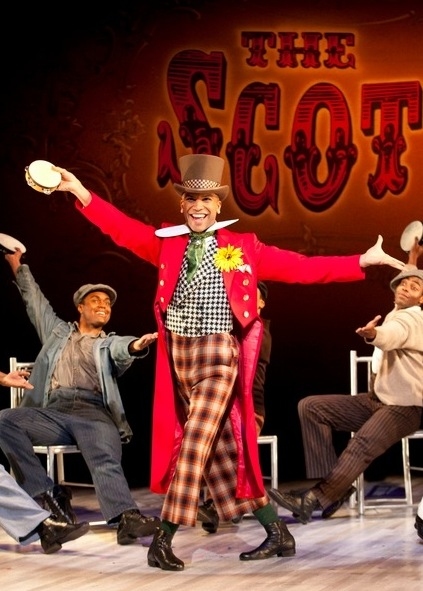 Jared Joseph as Mr. Bones (center) with Shavey Brown as Willie Roberson and Clifton Duncan as Haywood Patterson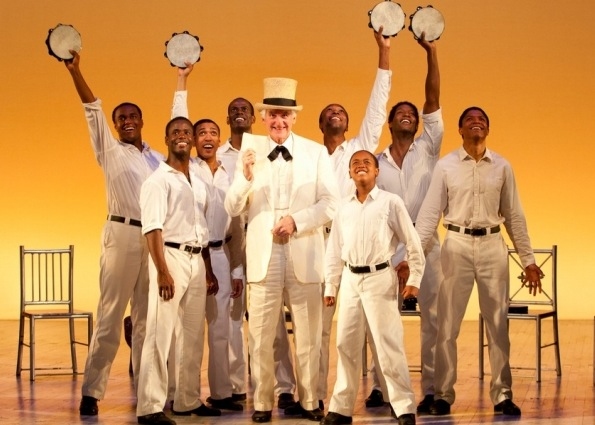 Ron Holgate as The Interlocutor (center) and the Cast of The Scottsboro Boys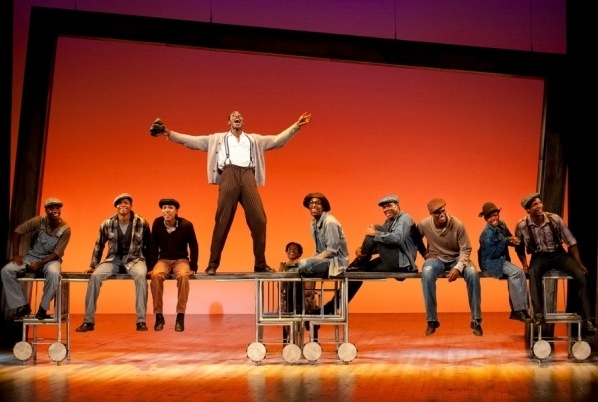 Clifton Duncan as Haywood Patterson (center) and the Cast of The Scottsboro Boys

Jared Joseph as Mr. Bones, Ron Holgate as The Interlocutor and JC Montgomery as Mr. Tambo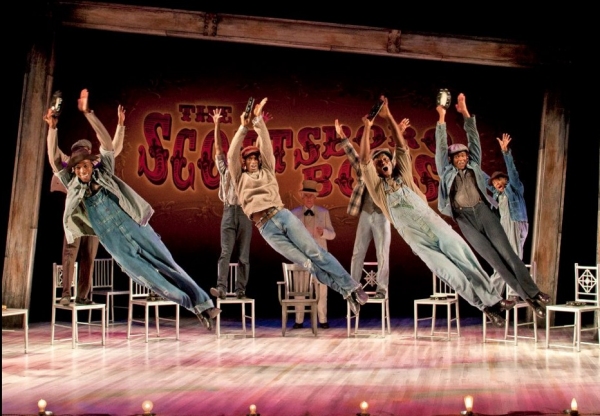 David Bazemore as Olen Montgomery, Eric Jackson as Clarence Norris, James T. Lane as Ozie Powell and Shavey Brown as Willie Roberson and the Cast of The Scottsboro Boys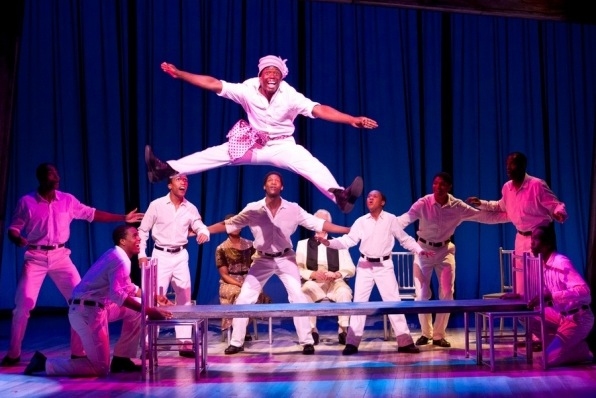 James T. Lane (above) as Ozie Powell and the Cast of The Scottsboro Boys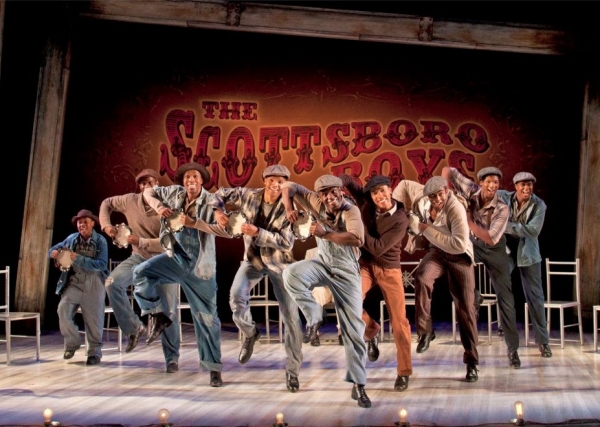 The cast of the West Coast Premiere of The Scottsboro Boys: (from left) Nile Bullock, Eric Jackson, David Bazemore, Christopher James Culberson, James T. Lane, Clinton Roane, Clifton Duncan, Clifton Oliver and Shavey Brown