Photo Flash: Sneak Peek - Harvey Fierstein, Sam Shepard and More Featured in La MaMa's New Digital Collections
The Archives of La MaMa just launched La MaMa's Digital Collections Website (catalog.lamama.org). Its development was made possible by a generous "hidden archival collections" grant from the Council on Library and Information Resources. The site, which premieres on June 27, 2016 as part of La MaMa's 55th anniversary season, is freely available for use by artists, scholars, educators, and the interested public. Scroll down for a sneak peek at the collection!
Established in 1987, La MaMa's Archives collects, preserves, and exhibits records of permanent historical value relating to La MaMa and the Off-Off-Broadway movement. Theatre scholar Alisa Solomon (author of Wonder of Wonders: A Cultural History of Fiddler on the Roof) says: "it is impossible to exaggerate how crucial the [La MaMa] archive is to the stories of American theatre, New York City, and innumerable facets of creative culture and the wider social currents this work traced and fomented."
La MaMa's Digital Collections Website is both a collections catalog and a digital archive. Most of the materials currently on the site document La MaMa's earliest "Pushcart" years (1961-1985). Items will continue to be added in the months and years to come. It offers free public access to digitized selections from La MaMa's unique collection of scripts, programs, posters, flyers, clippings, correspondence, photographs, videos, and other materials. It also provides a fresh window onto the history of the Off-Off-Broadway theatre movement, and to the playwrights, directors, companies, communities, and ideas that shaped it.
Conserved by people immersed in the theatre, La MaMa's collections offer an intimate perspective on major social, aesthetic and political movements of the 20th and 21st centuries that resonates with histories of peoples across the globe. Where else would you find original plays by Vietnam War veterans alongside video of performances about the AIDS crisis, unpublished scripts by Japanese filmmaker Shuji Terayama, and correspondence by Polish revolutionary director Tadeusz Kantor?
You don't have to be a scholar to enjoy this new digital resource. These collections will excite the imaginations of writers, artists, students, and theatre-lovers the world over.
Highlights include:
- Photographs of Bette Midler making her New York stage debut in Tom Eyen's "Miss Nefertiti Regrets" at La MaMa in 1965;
- Glowing reviews of early versions of Harvey Fierstein's award-winning "Torch Song Trilogy";
- A membership card to John Vaccaro's Playhouse of the Ridiculous;
- Production stills from a 16mm film by Shirley Clarke, documenting the La MaMa Plexus company in-residence at Kent State in 1969;
- Programs and flyers for productions by a long list of pioneering artists and ensembles, such as: Amiri Baraka, Julie Bovasso, Peter Brook, Ed Bullins, Steve Buscemi, Joseph Chaikin, Ping Chong, Jackie Curtis, Candy Darling, The E.T.C. Company, Tom Eyen, Harvey Fierstein, Phillip Glass, The Great Jones Repertory Company, Adrienne Kennedy, Wilford Leach, Mabou Mines, La MaMa Plexus, Diane Lane, The La Mama Troupe, Leonard Melfi, Meredith Monk, Rochelle Owens, Tom O'Horgan, The Pan-Asian Repertory Theatre, Ron Perlman, Andrei Serban, Sam Shepard, Elizabeth Swados, Cecil Taylor, Shuji Terayama, Jeff Weiss, and Joel Zwick.
La MaMa's Digital Collections Website was built on an open-source platform called CollectiveAccess. Users can search for materials by year, production title, object type, company name, or individual artist, among other categories.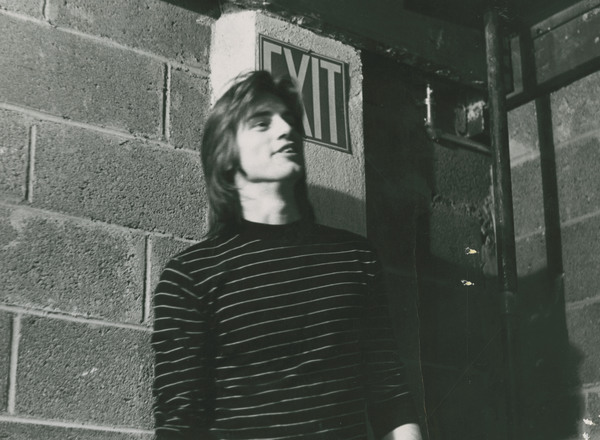 Sam Shepard at La MaMa, in 1971, during a run of his 'Melodrama Play.' Photograph by Jens Heilmeyer.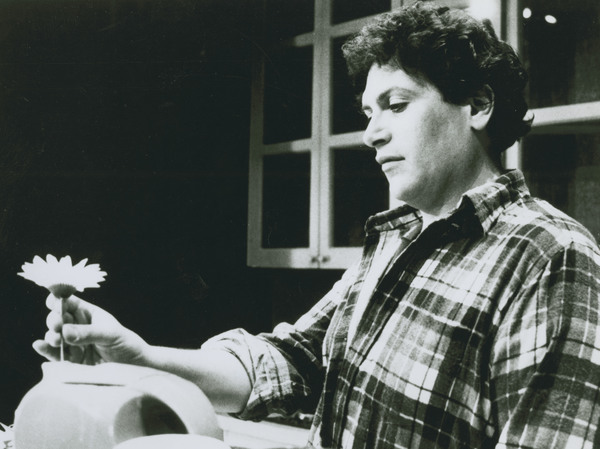 Harvey Fierstein in a production of his play 'Safe Sex' (staged at La MaMa 1987). Photograph by Peter Cunningham.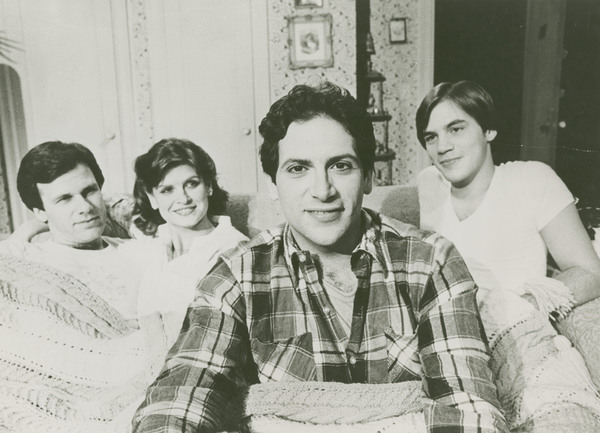 Harvey Fierstein with his co-stars in a production of "Fugue in a Nursery� (staged at La MaMa in 1979). 'Fugue in a Nursery' later formed one part of Fierstein's award-winning 'Torch Song Trilogy.'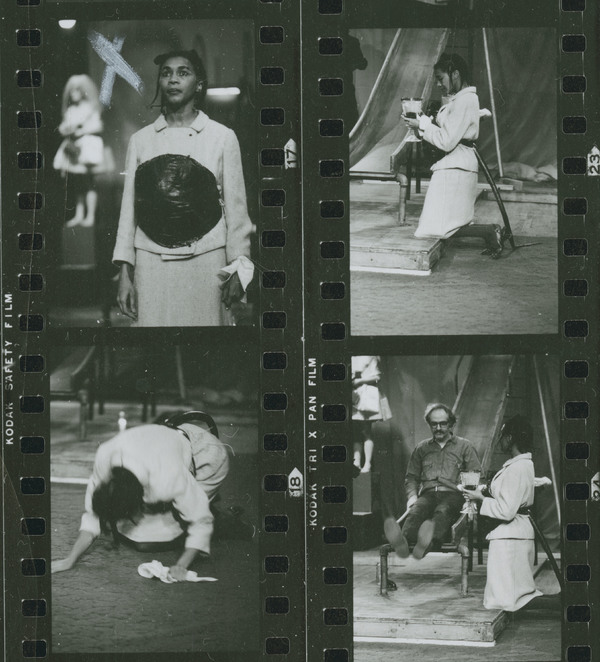 A contact sheet of photographs depicting Mary Alice and others performing Adrienne Kennedy's play 'A Rat's Mass' at La MaMa in 1969. Photographs by Amnon Ben Nomis.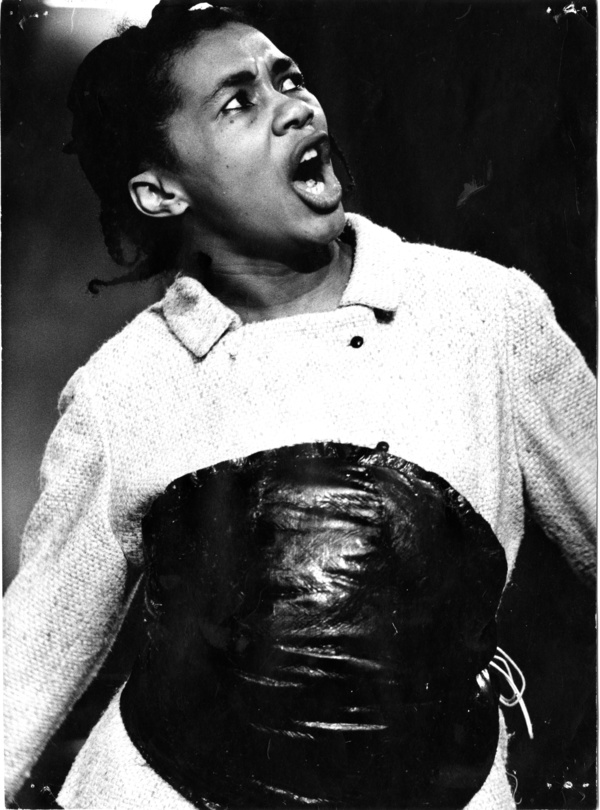 Mary Alice performing in Adrienne Kennedy's play 'A Rat's Mass' at La MaMa in 1969. Photograph by Amnon Ben Nomis.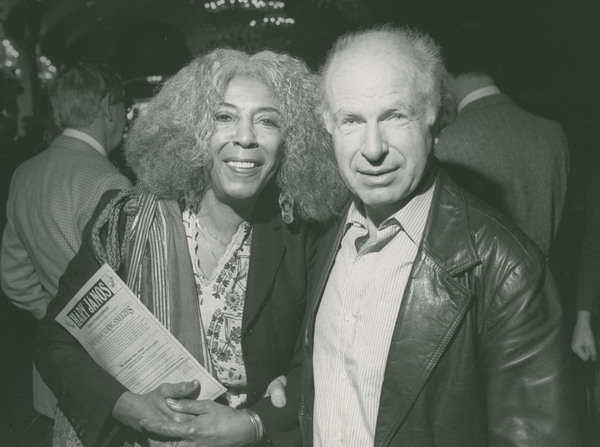 Ellen Stewart with director Peter Brook, date and photographer unknown.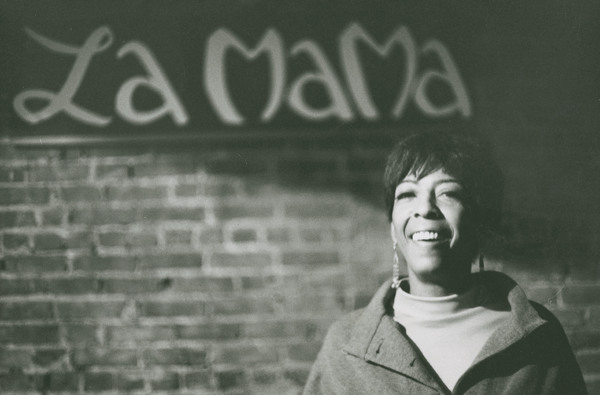 Ellen Stewart at La MaMa in the late 1960s. Photographer unknown.
Featured BroadwayWorld Events
Check out these concerts...
Related Articles
More Hot Stories For You
NYTW Gala To Celebrate 25th Anniversary Of RENT Featuring Original Cast Members Anthony Rapp, Adam Pascal, Idina Menzel, and More!
Today marks the 25th Anniversary of RENT's first performance at New York Theatre Workshop. The NYTW has announced that its 2021 Annual Gala will celeb...

Final Lineup Announced For SAVE BIRDLAND: A Celebration Of Music, History, And Community
The fundraising campaign for Birdland Jazz Club will conclude on January 24th with a free streaming concert titled Save Birdland: A Celebration of Mus...

VIDEO: On This Day, January 24- Happy Birthday, Daveed Diggs!
For his performance in Hamilton, Daveed won the 2016 Tony Award for Best Featured Actor in a Musical, as well as a 2016 Grammy Award for the cast albu...

VIDEO: Broadway Jumps on the BRIDGERTON Musical Bandwagon
The new Netflix series Bridgerton has been gaining popularity since its premiere in December of 2020. Part of that popularity comes from the clever mi...

VIDEO: Get a Sneak Peek at Jeremy Jordan in Hallmark's MIX UP IN THE MEDITERRANEAN
Jeremy Jordan is returning to your screens with the all new Hallmark movie, Mix Up in the Mediterranean....

VIDEO: Celebrate Chita Rivera's Birthday on Stars in the House- Live at 8pm!
Stars in the House continues tonight (8pm) with Chita Rivera's birthday celebration! An accomplished and versatile actress/singer/dancer, Chita Riv...