Latest News on John Vaccaro
Latest News on John Vaccaro
Stage Credits
Productions
[Off-Off-Broadway, 1986]
Director
[Off-Off-Broadway, 1979]
Director
Stage
Productions
[Off-Off-Broadway, 1986]
Director
[Off-Off-Broadway, 1979]
Director
John Vaccaro News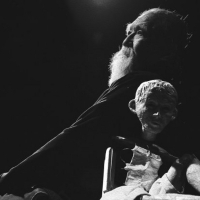 A FEW DEEP BREATHS Comes to La MaMa This Week
by Stephi Wild - May 17, 2022
Each of the writers worked independently to generate dialogue and/or actions for two performers, one playing a 7-year-old and the other a 77-year-old. The non-linear tale that emerges is developed in collaboration with creative technologists, embodied by performance artist Agosto Machado and a puppet by Tom Lee, performed by Leah Ogawa and Maria Camia, and will explore interactivity and connection with the online audience.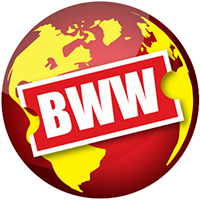 Drag and Queer Legends Honored At LA MAMA LOVE CABARET GALA Tonight
by Stephi Wild - Jun 22, 2021
The Tony Award-winning La MaMa ETC will mark Pride and celebrate its 50+ year history of drag artistry when a bevy of trailblazing queer and drag stars are honored at LA MAMA LOVE CABARET on Tuesday, June 22 at 6:30 p.m. 
La MaMa Will Conclude 59th Season With A FEW DEEP BREATHS
by Stephi Wild - Jun 10, 2021
For the final online experiment in La MaMa's 59th season, seven writers (Erik Ehn, Huntrezz Janos, Adrienne Kennedy, Haruna Lee, Chuck Mee, Robert Patrick, and Christopher Rivas), two performers, and an online audience come together for A FEW DEEP BREATHS, premiering Friday, June 25 at 8pm ET.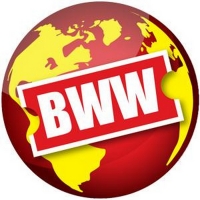 Playwright Kenneth Bernard Has Passed Away at 90
by Chloe Rabinowitz - Aug 21, 2020
The New York Times has reported that playwright Kenneth Bernard, a key figure in the experimental theater movement, passed away on August 9th at age 90.
Actors Co-Op Brings The Mystery Of Irma Vep To Crossley Theatre
by Julie Musbach - Sep 24, 2019
Actors Co-op (Ovation Winner 2018 Best Direction of a Musical - Intimate Theatre) is proud to present Charles Ludlam's The Mystery of Irma Vep - A Penny Dreadful, directed by Carla Cackowski, produced by Carly Lopez. This hilarious two-actor, multi-character comedic thriller is a nod to the classic Gothic melodramas and early fright flicks of the 30s and 40s. The play will run October 4 through November 10 at the Actors Co-op Crossley Theatre in Hollywood

The Civilians Announce Paul Swan Salons With Penny Arcade, Josef Astor, And More
by A.A. Cristi - May 7, 2019
The Civilians, under the leadership of Founding Artistic Director Steve Cosson and Managing Director Margaret Moll, is proud to announce a series of lively and engaging post-show salons that will follow select performances of Claire Kiechel's Paul Swan is Dead and Gone. Luminaries from the world of arts and letters will speak on various themes relevant to Paul Swan's life and work including his residency in the Carnegie Hall studios, queer performance, and mid-century ideas of camps.
Celebrate Sex And Freedom With New York Performance Legend Penny Arcade
by A.A. Cristi - Feb 11, 2019
In a year in which the grande dame of downtown New York, and Andy Warhol Superstar marks 50 years of performance; the undisputed queen of the underground Penny Arcade, returns to Adelaide to celebrate the 25th Australian anniversary of her infamous sex and censorship show BITCH! DYKE! FAGHAG! WHORE!.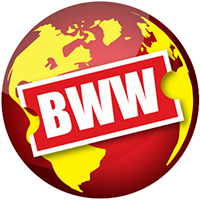 Baruch Performing Arts Center Presents PENNY ARCADE:  THE FAGHAG & HER FRIENDS IN THE SUMMER OF LOVE
by A.A. Cristi - Nov 20, 2018
Baruch Performing Arts Center (BPAC) presents Penny Arcade's The Faghag & Her Friends in The Summer of Love, a new work in development, December 6-8, 2018, at 7:30 pm. Tickets range from $11 - $46 and can be purchased here. Baruch Performing Arts Center is located at 55 Lexington Ave. (enter 25th Street between 3rd & Lexington Avenues), NYC.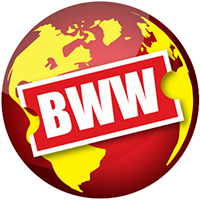 Penny Arcade Returns To Performance Space New York
by Julie Musbach - May 3, 2018
Legendary Downtown New York artist Penny Arcade is now 50 years into a career in which she continues to turn a mirror back on society with highly original and entertaining investigations into the human condition that perhaps best described as cultural criticism you can dance to. She revives her international hit Bitch! Dyke! Faghag! Whore!: The Penny Arcade Sex and Censorship Show, May 11-19 at Performance Space New York, as part of the institution's East Village Series.
La Mama Presents COFFEEHOUSE CHRONICLES- MARIO MONTEZ
by Julie Musbach - Mar 16, 2018
LA MAMA presents COFFEEHOUSE CHRONICLES #146 "MARIO MONTEZ" -- Saturday March 24, at 3:00pm - 5:00pm?-- Located at, La MaMa, Downstairs (66 East 4th Street, NYC). Moderated by CONRAD VENTUR, Panelists include Brian Belovitch, Bibbe Hansen, Joe E. Jeffreys, Tom Kalin, Agosto Machado, and Lola Pashalinski.