Latest News on Andrei Serban
Stage Credits
Productions
[Broadway, 1985]
Director
[Broadway, 1977]
Director
[Broadway, 1977]
Director
[Broadway, 1977]
Director
Andrei Serban Awards and Nominations
Outer Critics Circle Awards - 1977 - Best Director

Andrei Serban, The Cherry Orchard
Drama Desk Awards - 1972 - Outstanding Director

Andrei SerbanMedea
Andrei Serban News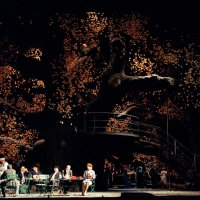 Wiener Staatsoper Announces Upcoming Events
by Stephi Wild - Sep 1, 2022
Wir freuen uns, Sie darüber zu informieren, dass heute, am 1. September um 10.00 Uhr, der Vorverkauf für alle Vorstellungen im November startet. Sie können die Karten an all unseren Vorverkaufsstellen und selbstverständlich auch online erwerben.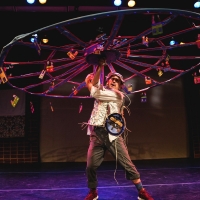 Family Show DON QUIXOTE TAKES NEW YORK to be Presented at La MaMa in July
by Chloe Rabinowitz - Jun 30, 2022
The acclaimed puppet dance theatre company Loco7 will perform their work when La MaMa (66 E. 4 St.) presents the family show DON QUIXOTE TAKES NEW YORK, as part of the La MaMa Kids series with performances July 9 and 10.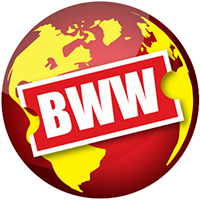 Milwaukee Chamber Theatre Announces New Production Manager
by A.A. Cristi - Jun 17, 2022
This June, Milwaukee Chamber Theatre welcomed Noele Stollmack to the organization as its newest Production Manager. 
10 New Contemporary Puppet Works to Debut at LA MAMA PUPPET SERIES
by Chloe Rabinowitz - Aug 27, 2021
La MaMa – one of the first major theatres in the U.S. to present contemporary puppet artists and their work on its mainstages – will begin its 60th season with the celebrated, biannual LA MAMA PUPPET SERIES from September 29 to October 24 at the Ellen Stewart Theatre and Downstairs Theatre.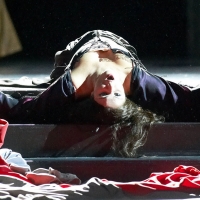 Wiener Staatsoper Announces Virtual Programming for November 6-16
by Chloe Rabinowitz - Nov 6, 2020
Wiener Staatsoper has announced further dates of their streaming schedule. They have brought together their very current productions including Eugen Onegin or Cavalleria rusticana / Pagliacci with highlights from their archive.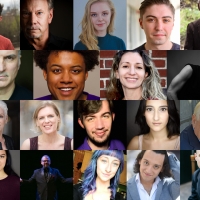 BWW Exclusive: Meet The Cast And Creative Team Of ONE EMPIRE, UNDER GOD
by A.A. Cristi - Oct 16, 2020
Today on Friday, October 16th at 7pm, a special virtual reading of 'One Empire, Under God' - Anthony J. Piccione's new full-length drama exploring religious extremism & right-wing populism - will be broadcast via Zoom to monthly patrons on Patreon, as well as selected invited guests. Immediately after the reading, there will be a talkback - moderated by co-producer Jay Michaels - featuring the playwright, director & cast.
Stage and Screen Actor Alexander Zale Passes Away at Age 89
by Chloe Rabinowitz - Sep 22, 2020
Alexander Zale, an actor who had a long and illustrious career on New York, European, and regional stages, as well as roles in several iconic movies and TV shows, died peacefully at home in Los Angeles of complications from Parkinson's disease.
British Stage Designer Sally Jacobs Dies at 87
by Stephi Wild - Aug 16, 2020
BroadwayWorld is saddened to report that British stage designer Sally Jacobs has died at age 87.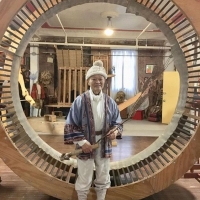 Obie Award-Winning Set Designer Jun Maeda Has Passed Away at 79
by Chloe Rabinowitz - Apr 30, 2020
Jun Maeda, the Obie Award-winning designer and resident set designer at La MaMa Experimental Theatre Club (ETC) since 1970, died on Monday, April 6 - three days after his 79th birthday - at Mt. Sinai West Hospital in Manhattan.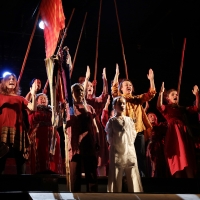 Photo Flash: Take a Look at Photos from La MaMa's Revival of THE TROJAN WOMEN
by Chloe Rabinowitz - Dec 11, 2019
La MaMa has announced The Trojan Women as part of its 58th season celebrating the centennial of La MaMa's celebrated founder, the late Ellen Stewart. Directed by Andrei Serban and compoased by Elizabeth Swados, The Trojan Women will take place December 6, 2019 through December 15, 2019 at La MaMa ETC (66 East 4th Street).
Andrei Serban Frequently Asked Questions
What awards has Andrei Serban been nominated for?
Best Director (Outer Critics Circle Awards) for The Cherry Orchard and Outstanding Director (Drama Desk Awards) for Medea .
What awards has Andrei Serban won?
Best Director (Outer Critics Circle Awards) for The Cherry Orchardand Outstanding Director (Drama Desk Awards) for Medea.