Click Here for More Articles on NEW YORK CITY
Photo Flash: Second Installment of COMPLETELY MENTAL Hits The Slipper Room
The second installment of New York City's first and only all-mentalism variety show, Completely Mental, played at The Slipper Room on December 28th, 2016 and was a smashing success. Scroll down for photos!
The show was hosted by New York City mentalist, Eric Walton, who also headlined the program. Walton shared the bill with the New York-based mentalist and magician, Patrick Terry, and the mentalist Rory Raven from Boston.
The third installment of Completely Mental will be presented at The Slipper Room on Wednesday, February 8th at 8:00 p.m. and will feature Eric Walton (Esoterica), Bob Torkova (Thought Prints), and Jason Suran (The Seance).
For tickets and more information, visit SlipperRoom.com.


The host and producer of Completely Mental, New York City mentalist, Eric Walton, welcomes the audience to the third installment of the show at The Slipper Room. (Photo by Allison Stock)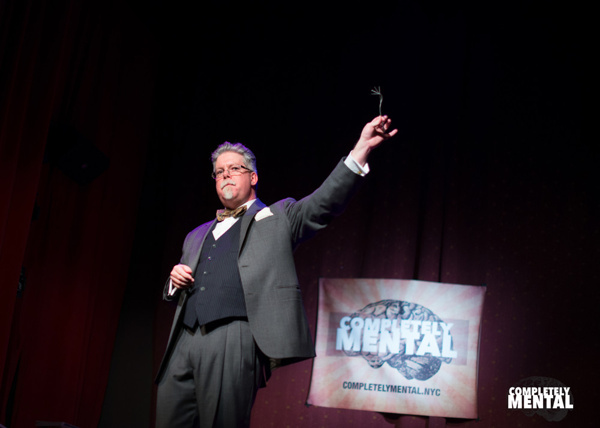 Mentalist Rory Raven uses his mind to do the unthinkable to a fork. (Photo by Allison Stock)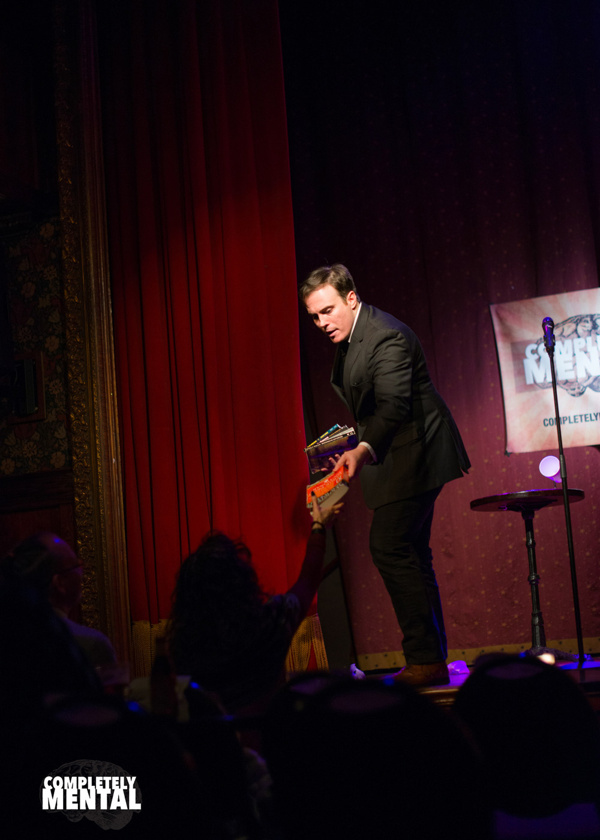 Mentalist and magicIan Patrick Terry prepares an audience member for something that is bigger than both of them. (Photo by Allison Stock)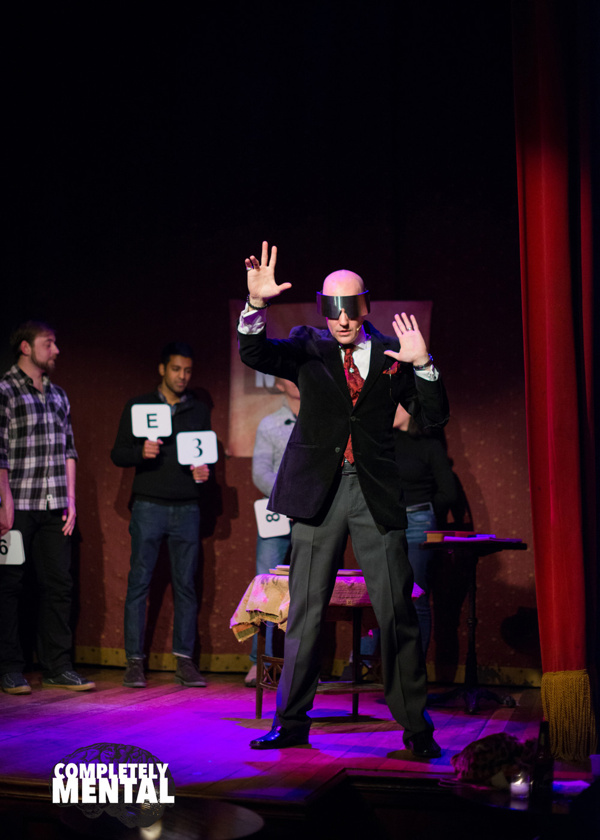 Eric Walton closes the show with a demonstration of his recondite powers of remote viewing. (Photo by Allison Stock)
Related Articles
More Hot Stories For You