Photo Flash: Remembering Lou Reed
As BroadwayWorld previously reported, popular and influential songwriter and guitarist Lou Reed, most known for forming Velvet Underground has died at 71 according to Rolling Stone. No cause of death was revealed, but it's been noticed that the performer received a liver transplant back in May of 2013. BroadwayWorld remembers Reed with photos below.
On his own and as the leader of the Velvet Underground, Lou Reed created a daring body of work that proved rock & roll could be art. He was best known as guitarist, vocalist, and principal songwriter of The Velvet Underground, and for his solo career, which spanned several decades. Though the Velvet Underground were a commercial failure in the late 1960s, the group has gained a considerable cult following in the years since its demise and has gone on to become one of the most widely cited and influential bands of the era.
After his departure from the group, Reed began a solo career in 1972. He had a hit the following year with "Walk on the Wild Side", although he subsequently lacked the mainstream commercial success its chart status seemed to indicate. In 1975, Reed released a double album of feedback loops, Metal Machine Music, upon which he later commented, "No one is supposed to be able to do a thing like that and survive." Reed was known for his distinctive deadpan voice, poetic lyrics and for pioneering and coining the term Ostrich guitar.
Reed contributed vocals to the track "The Wanderlust" on Metric's 2012 album Synthetica. He was a well known supported of the Free Tibet movement. In 2008, Reed married performance artist Laurie Anderson.
Photo Credit: Walter McBride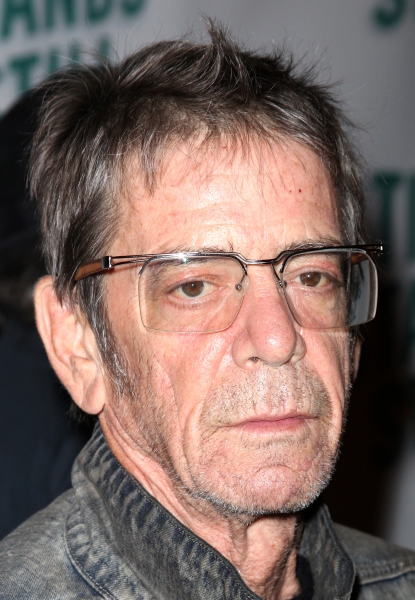 Lou Reed arriving for the Opening Night Performance of the MTC's Production of TIME STANDS STILL at The Cort Theatre in New York City. October 7, 2010

Lou Reed arriving for the Opening Night Performance of FELA ! on Broadway at the Eugene O'Neill Theatre in New York City. November 23, 2009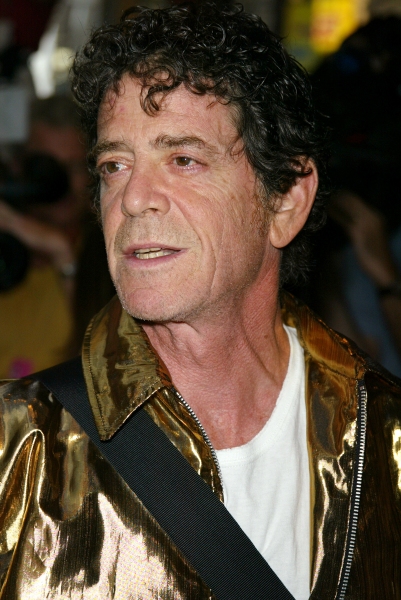 Lou Reed HAIRSPRAY The Broadway Musical Opening Night at the Neil Simon Theatre Party at Roseland New York City August 15,2002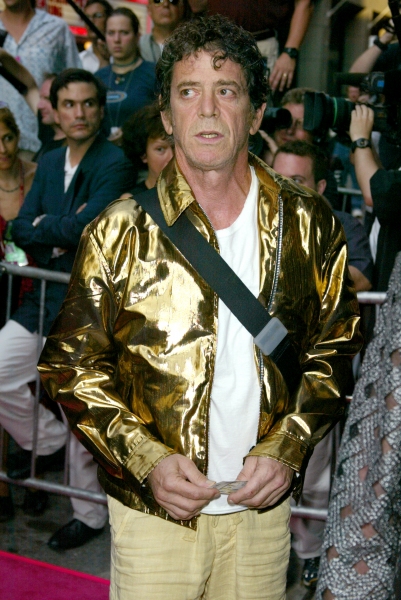 Lou Reed attends HAIRSPRAY The Broadway Musical Opening Night at the Neil Simon Theatre Party at Roseland New York City August 15, 2002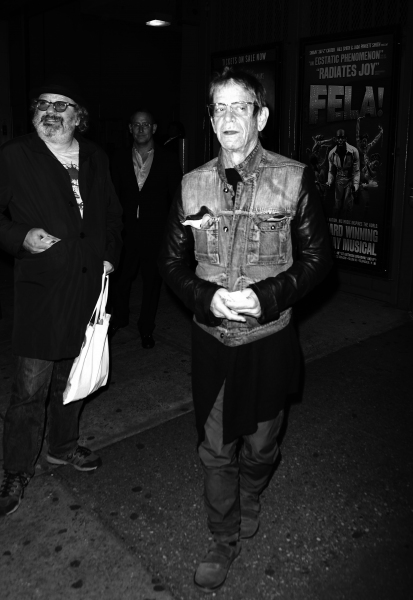 Lou Reed arriving for the Opening Night Performance of the MTC's Production of TIME STANDS STILL at The Cort Theatre in New York City. October 7, 2010

Lou Reed & Laurie Anderson arriving for the Opening Night Performance of FELA ! on Broadway at the Eugene O'Neill Theatre in New York City. November 23, 2009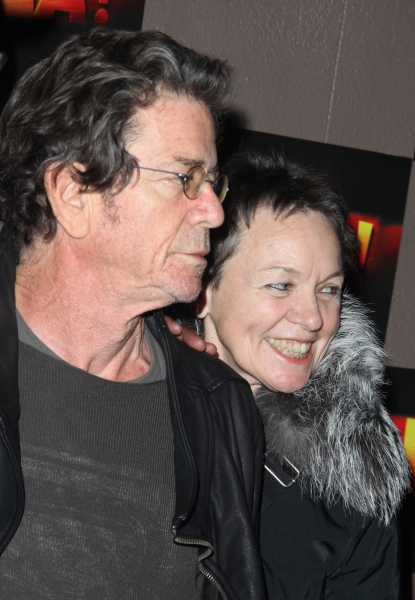 Lou Reed and Laurie Anderson arriving for the Opening Night Performance of FELA ! on Broadway at the Eugene O'Neill Theatre in New York City. November 23, 2009

Bill T. Jones, Lou Reed & Laurie Anderson arriving for the Opening Night Performance of FELA ! on Broadway at the Eugene O'Neill Theatre in New York City. November 23, 2009

Bill T. Jones, Lou Reed arriving for the Opening Night Performance of FELA ! on Broadway at the Eugene O'Neill Theatre in New York City. November 23, 2009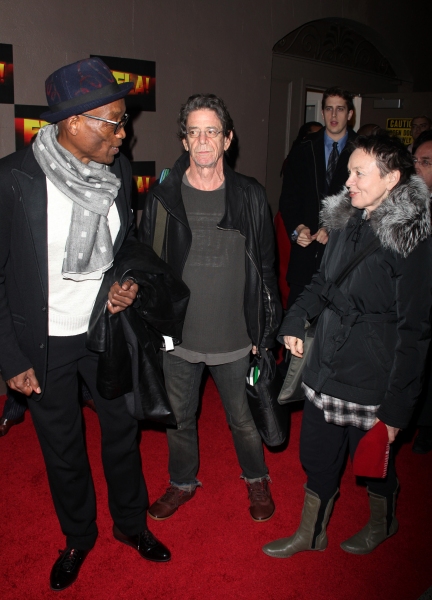 Bill T. Jones, Lou Reed & Laurie Anderson arriving for the Opening Night Performance of FELA ! on Broadway at the Eugene O'Neill Theatre in New York City. November 23, 2009

Bill T. Jones, Lou Reed arriving for the Opening Night Performance of FELA ! on Broadway at the Eugene O'Neill Theatre in New York City. November 23, 2009

Lou Reed arriving for the Opening Night Performance of the MTC's Production of TIME STANDS STILL at The Cort Theatre in New York City. October 7, 2010

Related Articles