Click Here for More Articles on RENT
Photos: RENT On Tour 2009
The new national tour of RENT kicked off on January 6, 2009 in Cleveland, Ohio and runs through August 30, 2009 in Tokyo, Japan.
RENT stars Anthony Rapp as Mark Cohen, Adam Pascal as Roger Davies, Justin Johnston as Angel Schunard, Nicolette Hart as Maureen Johnson, Lexi Lawson as Mimi Marquez, Michael McElroy as Tom Collins, Jacques C. Smith as Benjamin Coffin III and Haneefah Wood as Joanne Jefferson, with Karmine Alers, Toby Blackwell, Adam Halpin, Trisha Jeffrey, Telly Leung, Caren Lyn Manuel, Jed Resnick, Andy Senor, Yuka Takara and John Watson.
Adam Pascal and Anthony Rapp originated the roles of Roger Davis and Mark Cohen at the New York Theatre Workshop, on Broadway, and in London, and recreated their roles in the 2005 movie version of the musical. Pascal and Rapp returned to RENT on Broadway for a limited engagement in the summer of 2007.
Tours of RENT have crisscrossed North America almost continuously since late 1996 grossing over $330 million. The musical has been translated into every major language and been performed on six continents, including in the following countries Argentina, Australia, Brazil, Canada, Chile, Finland, Germany, Hong Kong, Hungary, Iceland, Ireland, Italy, Japan, Korea, Mexico, Netherlands, New Zealand, Norway, Philippines, Portugal, Russia, Singapore, South Africa, Spain, Switzerland, and the United Kingdom.
Written by Jonathan Larson and directed by Michael Greif, RENT, opened at Broadway's Nederlander Theatre, on April 29, 1996 following a history making, sold out, extended limited engagement at off-Broadway's New York Theatre Workshop. The musical went on to win every major best musical award, including the Tony Award, as well as the Pulitzer Prize for drama. RENT is the seventh longest running show in Broadway history.
This tour is being produced in association with NETworks Presentations. For more information on the show, visit siteforrent.com.
All photos by Joan Marcus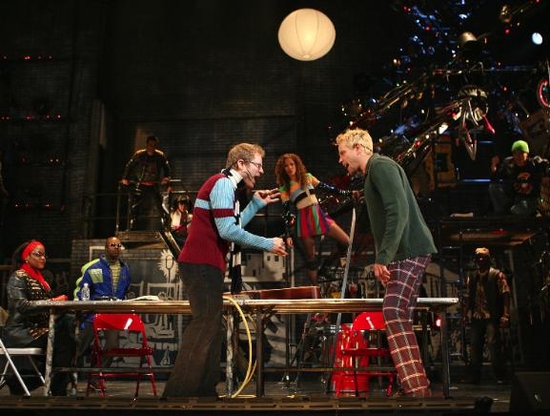 Haneefah Wood, Jacques C. Smith, Anthony Rapp, Lexi Lawson and Adam Pascal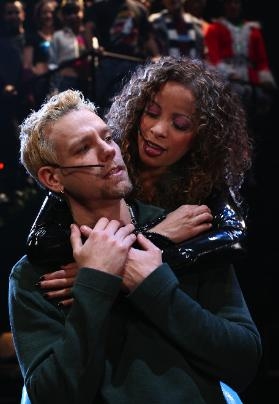 Adam Pascal and Lexi Lawson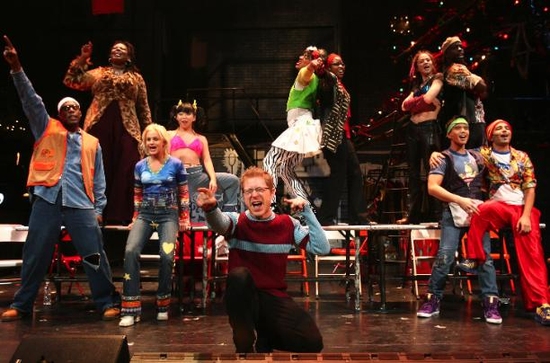 Michael McElroy, Gwen Stewart, Nicolette Hart, Yuka Takara, Anthony Rapp, Justin Johnston, Haneefah Wood, Caren Lyn Manuel, Toby Blackwell, Telly Leung and Andy Senor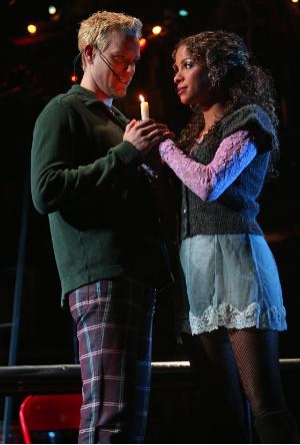 Adam Pascal and Lexi Lawson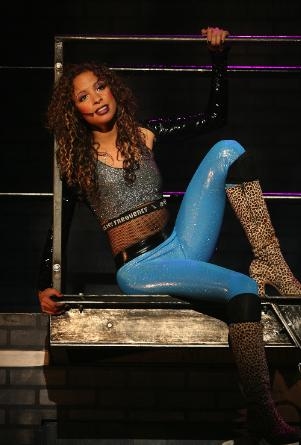 Lexi Lawson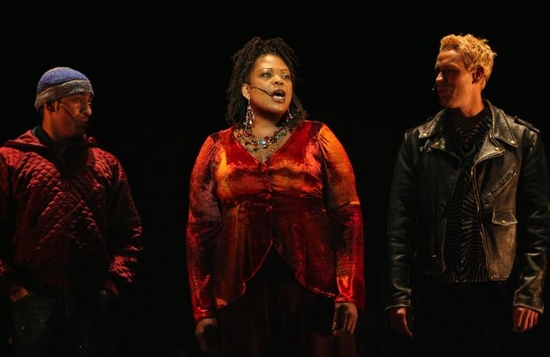 Justin Johnston, Gwen Stewart and Adam Pascal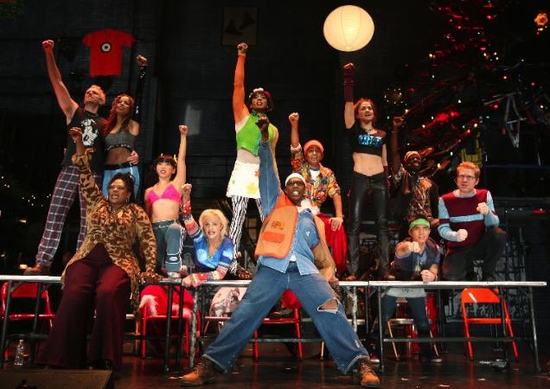 The Company of RENT 2009