Photo Flash: Paramour's West Hyler's GEORAMA Opens at NYMF
GEORAMA: AN AMERICAN PANORAMA TOLD ON 3 MILES OF CANVAS, as an official selection of the 2017 New York Musical Festival's Next Link Project, is pleased to announce The New York premiere production of GEORAMA: AN AMERICAN PANORAMA TOLD ON 3 MILES OF CANVAS, music and lyrics by co-book writer Matt Schatz, additional music and lyrics plus arrangements by Jack Herrick, musical direction by Jacob Yates, and directed by co-book writer West Hyler. GEORAMA: AN AMERICAN PANORAMA TOLD ON 3 MILES OF CANVAS will play a limited engagement at Off-Broadway's Peter Jay Sharp Theater (416 West 42nd Street, NYC). Performances begin Wednesday, August 2 and continue through Sunday, August 6.
In the 1850s John Banvard did more to elevate fine arts than any single American artist before him. Banvard was the most famous living painter in the world and the first millionaire artist, world-renowned for his three-mile long moving panorama celebrating the majesty of the Mighty Mississippi. Today an examination of reference books will not turn up a single mention of his name. John Banvard, the greatest artist of his time, has been utterly obliterated by history. This musical tells his story.
The production stars Randy Blair* (Original Hipolito/Elton John in Broadway's Amelie) as Taylor, P.J. Griffith* (American Idiot, Mamma Mia, We Will Rock You) as John Banvard, Jillian Louis* (It Shoulda Been You, Cheers, Flambe Dreams) as Elizabeth, Nick Sullivan (Newsies, Kinky Boots, Footloose) as William Chapman, Ana Marcu (90201; The Musical) as Musician 2, and Jacob Yates (Georama, Dreamgirls) as Musician 1. More musicians to be announced. *Performing courtesy of Actors' Equity Association.
The production features projection design by Jason Thompson, costume design by Whitney Locher, and lighting design by Ann Wrightson. Lisa Klages* is the production stage manager. Mark McDaniels is the General Manager, Ulmer Theatricals is the Management Supervisor, Hannah Lang is the Company Manager, Amanda Connor is the Assistant Director and Katie Rosin/Kampfire PR is doing the publicity.
GEORAMA plays the following schedule:
Wednesday, August 2, 2017 at 8:00 pm
Friday, August 4, 2017 at 2:00 pm
Friday, August 4, 2017 at 5:30 pm
Saturday, August 5, 2017 at 9:00 pm
Sunday, August 6, 2017 at 5:30 pm
Tickets are $27.50 and are now available online at www.nymf.org or by calling 212-352-3101. Tickets may also be purchased in-person at theater one hour prior to performance
Running Time: 85 minutes
Website: http://www.georamamusical.com
Photo Credit: Jagged Edge Arts (www.jaggededgearts.com)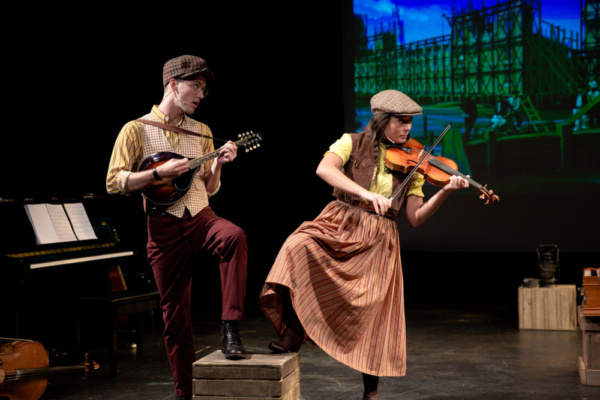 Jacob Yates and Ana Marcu in Georama at the NYMF. Photo by Jagged Edge Arts (www.jaggededgearts.com)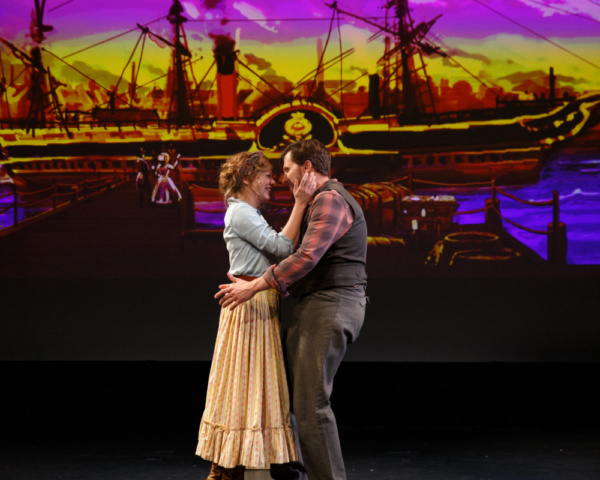 Jillian Louis and P.J. Griffith in Georama at the NYMF. Photo by Jagged Edge Arts (www.jaggededgearts.com)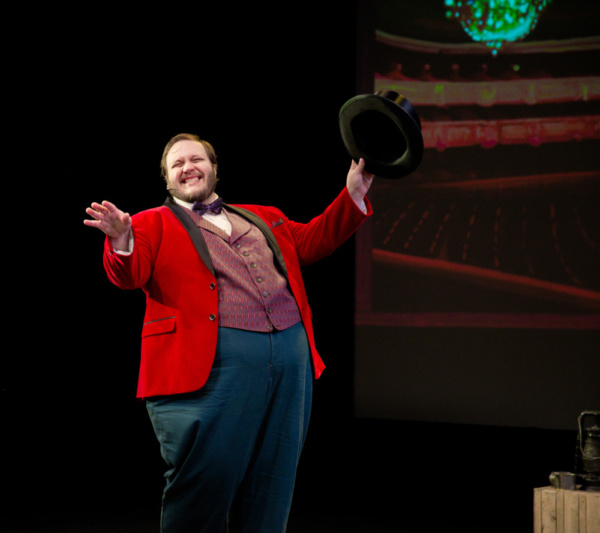 Randy Blair in Georama at the NYMF. Photo by Jagged Edge Arts (www.jaggededgedarts.com)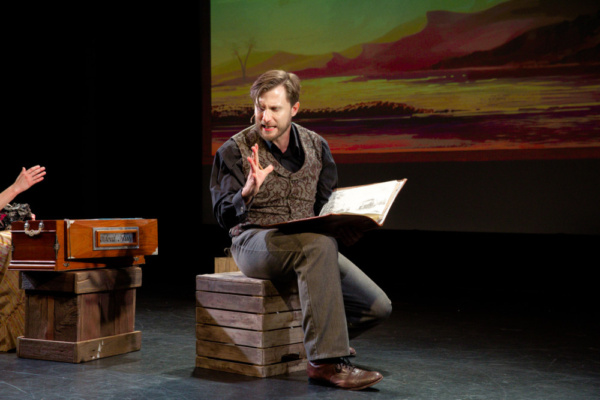 P.J. Griffith in Georama in the NYMF. Photo by Jagged Edge Arts (www.jaggededgearts.com)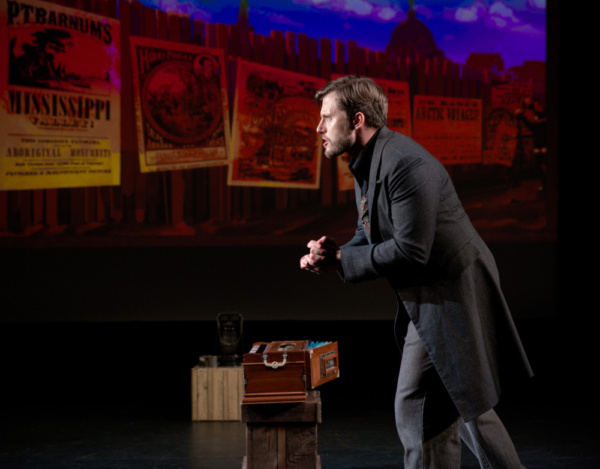 P.J. Griffith in Georama in the NYMF. Photo by Jagged Edge Arts (www.jaggededgearts.com)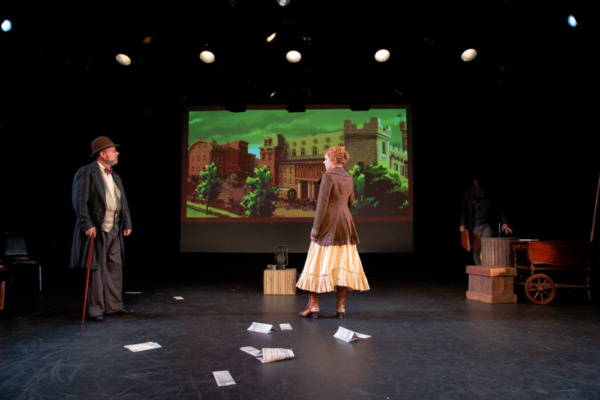 Nick Sullivan and Jillian Louis in Georama at the NYMF. Photo by Jagged Edge Arts (www.jaggededgearts.com)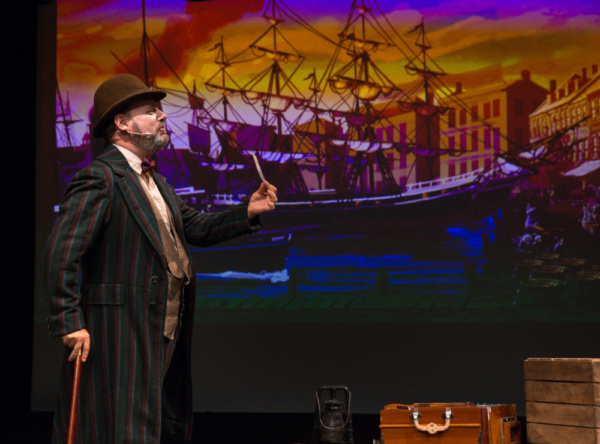 Nick Sullivan in Georama at the NYMF. Photo by Jagged Edge Arts (www.jaggededgearts.com)
Related Articles
More Hot Stories For You