Photo Flash: NBC Shares First Look at RETURN TO DOWNTON ABBEY: A GRAND EVENT
NBC has shared a first look at their special, "Return to Downton Abbey: A Grand Event," which is set to air Thursday, Sept. 19 at 8 p.m.
See the photos below!
Giving viewers a chance to celebrate and have an inside look at the upcoming feature film "Downton Abbey," NBC and Focus Features are collaborating to revisit the beloved series on the special "Return to Downton Abbey: A Grand Event."
The film "Downton Abbey," which features the returning cast and a story highlighted by a visit from the King and Queen of England, opens in theaters Sept. 20.
The hourlong special, to be hosted by two-time Emmy Award winner Derek Hough and filmed at the historic Highclere Castle in England, will talk to the cast about what made the series so unique and appealing to millions, as well as how the series easily segues into the feature film.
In addition, celebrities will share their "Downton" obsession and talk about what made the show so addictive.
The series "Downton Abbey" was a worldwide phenomenon and won 15 Emmy Awards, including Outstanding Miniseries or Movie; creator Julian Fellowes for Outstanding Writing for a Miniseries, Movie or Dramatic Special; and two for Maggie Smith for Outstanding Supporting Actress in her role as Violet Crawley, Countess of Grantham.
The film is written by Fellowes and directed by Michael Engler.
Photo Credit: Jaap Buitendijk/Focus Features

Brendan Coyle as John Bates, Joanne Froggatt as Anna Bates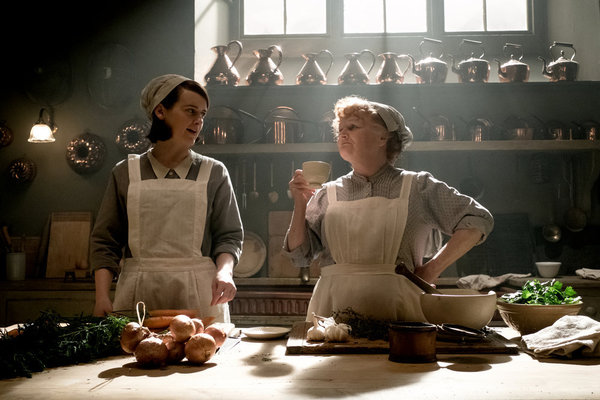 Sophie McShera as Daisy Mason, Lesley Nicol as Mrs. Patmore

Joanne Froggatt as Anna Bates, Brendan Coyle as John Bates

Joanne Froggatt as Anna Bates, Brendan Coyle as John Bates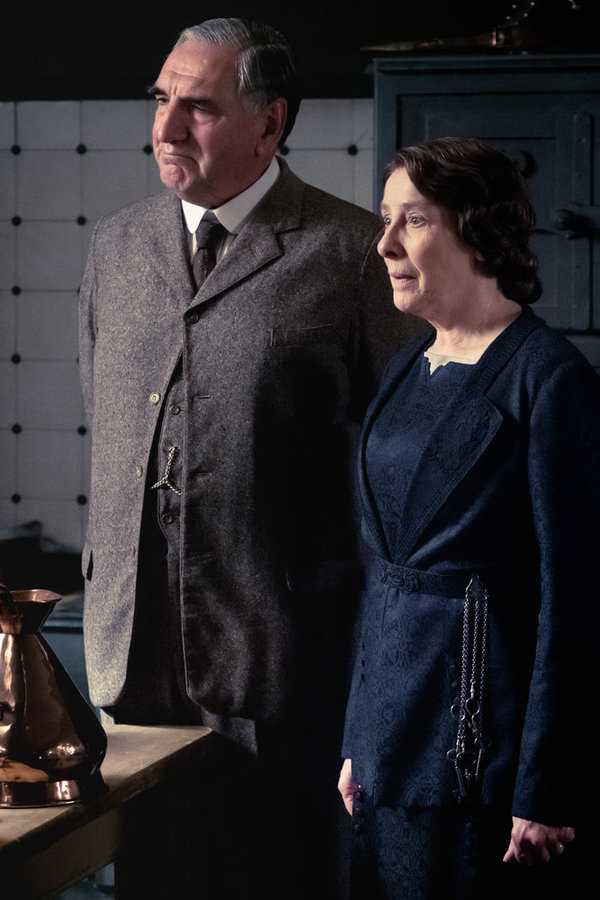 Jim Carter as Charles Carson, Phyllis Logan as Mrs. Hughes

Lesley Nicol as Mrs. Patmore, Sophie McShera as Daisy Mason, Jim Carter as Charles Carson, Phyllis Logan as Mrs. Hughes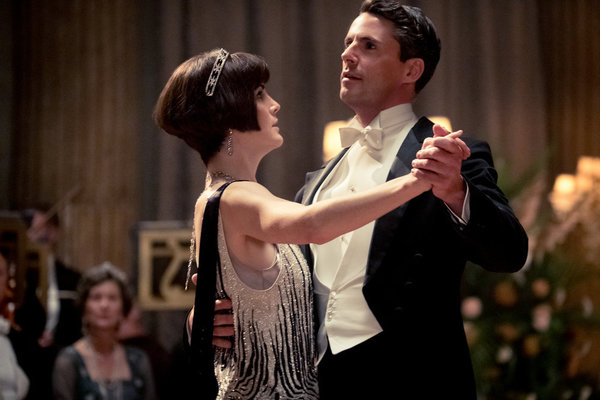 Michelle Dockery as Lady Mary Crawley, Matthew Goode as Henry Talbot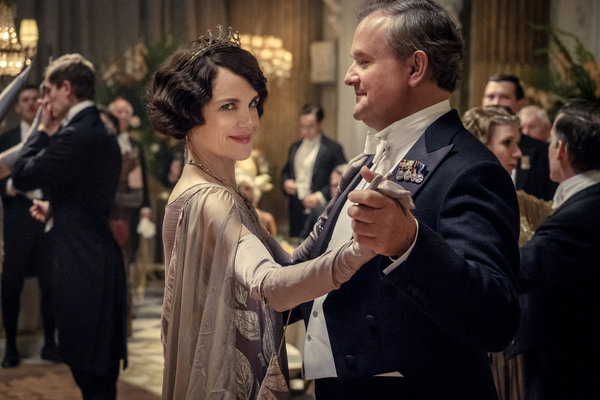 Elizabeth McGovern as Lady Grantham, Hugh Bonneville as Lord Grantham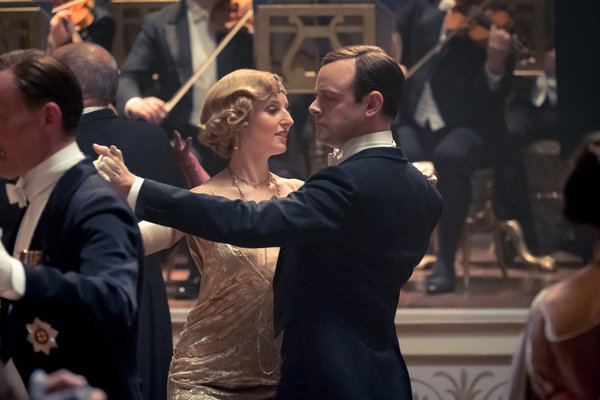 Joanne Froggatt as Lady Edith Crawley, Harry Haddon-Paton as Bertie Pelham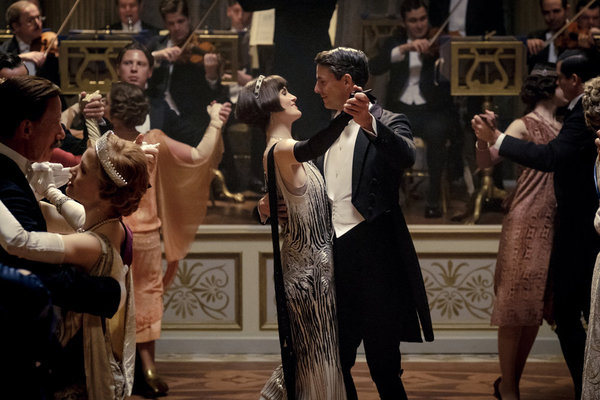 Michelle Dockery as Lady Mary Crawley, Matthew Goode as Henry Talbot

Allen Leech as Tom Branson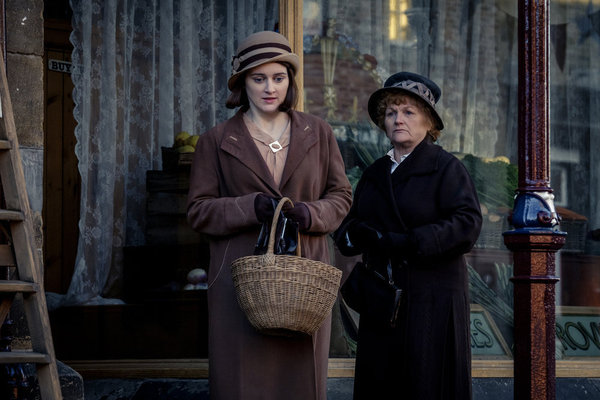 Sophie McShera as Daisy Mason, Lesley Nicol as Mrs. Patmore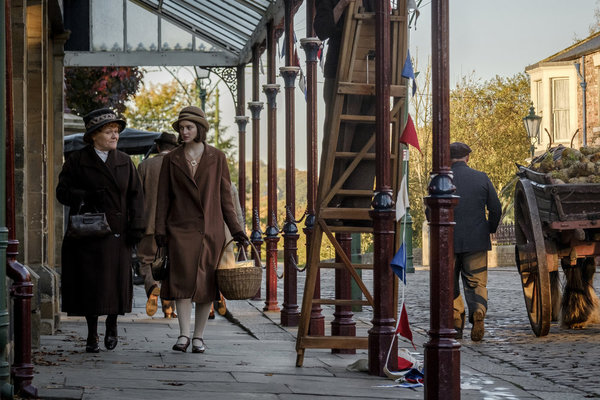 Lesley Nicol as Mrs. Patmore, Sophie McShera as Daisy Mason

Joanne Froggatt as Lady Edith Crawley

Elizabeth McGovern as Cora Crawley, Harry Haddon-Paton as Bertie Pelham, Laura Carmichael as Edith Crawley, Hugh Bonneville as Robert Crawley, Michael Fox as Andy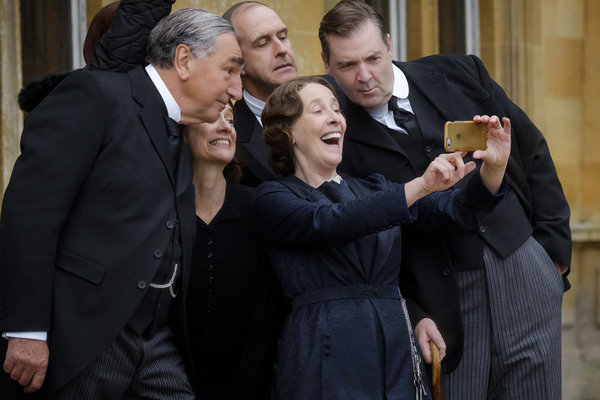 Jim Carter as Charles Carson, Raquel Cassidy as Phyllis Baxter, Kevin Doyle as Joseph Molesley, Phyllis Logan as Mrs. Hughes, Brendan Coyle as John Bates

Laura Carmichael as Lady Edith Crawley, Dame Maggie Smith as Violet Crawley, The Dowager Countess of Grantham; Hugh Bonneville as Robert Crawley, Allen Leech as Tom Branson, Elizabeth McGovern as Cora Crawley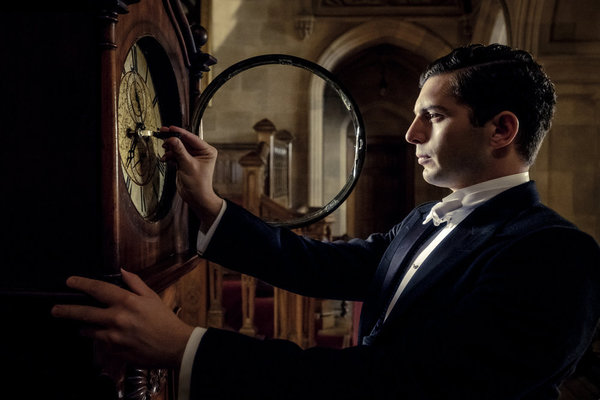 Michael C. Fox as Andy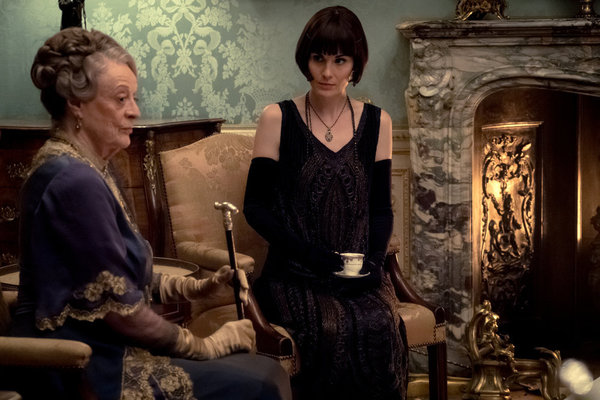 Dame Maggie Smith as Violet Crawley, The Dowager Countess of Grantham; Michelle Dockery as Lady Mary Talbot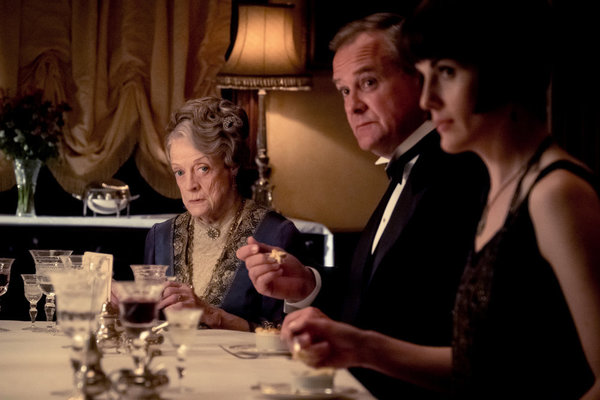 Dame Maggie Smith as Violet Crawley, The Dowager Countess of Grantham; Hugh Bonneville as Robert Crawley, Michelle Dockery as Lady Mary Talbot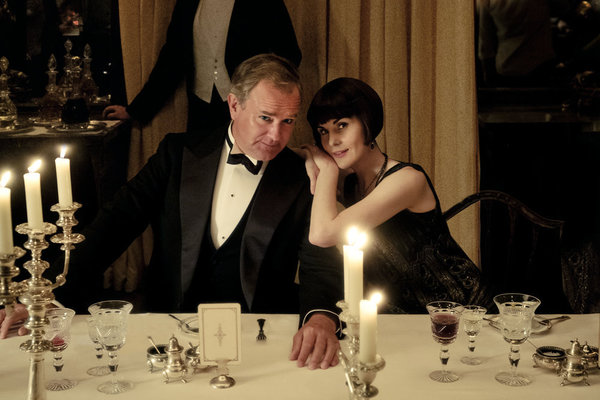 Hugh Bonneville as Robert Crawley, Michelle Dockery as Lady Mary Talbot

Ben Smithard, Cinematographer; Michael Engler, Director; Gareth Neame, Producer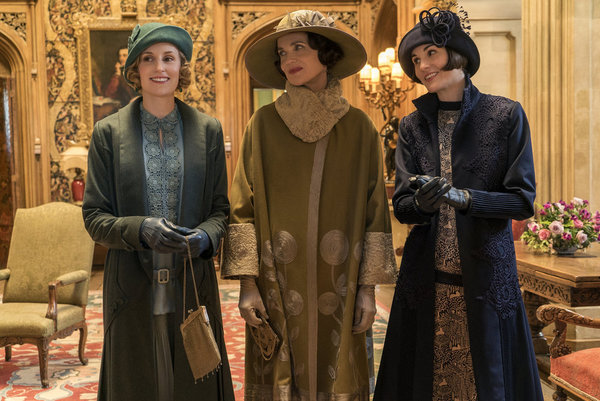 Laura Carmichael as Lady Edith Crawley, Elizabeth McGovern as Cora Crawley, Michelle Dockery as Lady Mary Talbot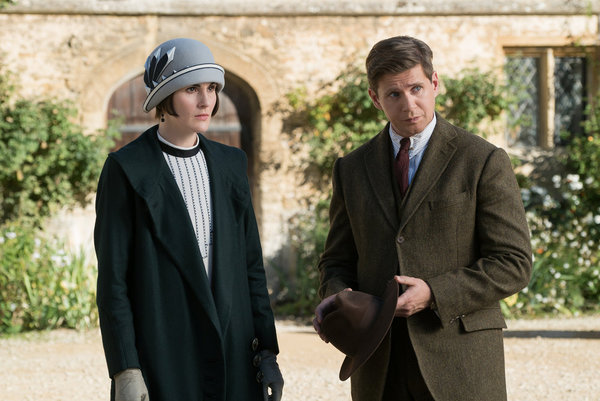 Michelle Dockery as Lady Mary Talbot, Allen Leech as Tom Branson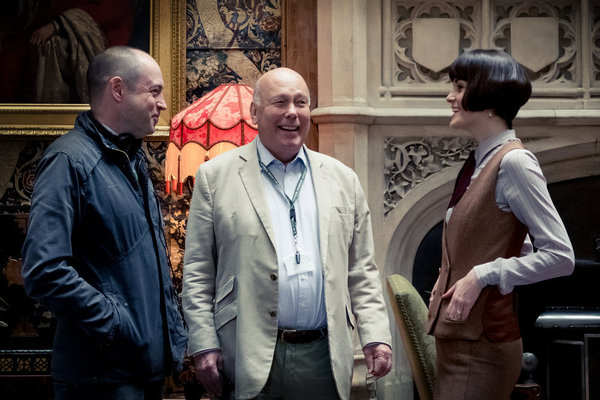 Gareth Neame, Producer; Julian Fellowes, Writer, Producer; Michelle Dockery as Lady Mary Talbot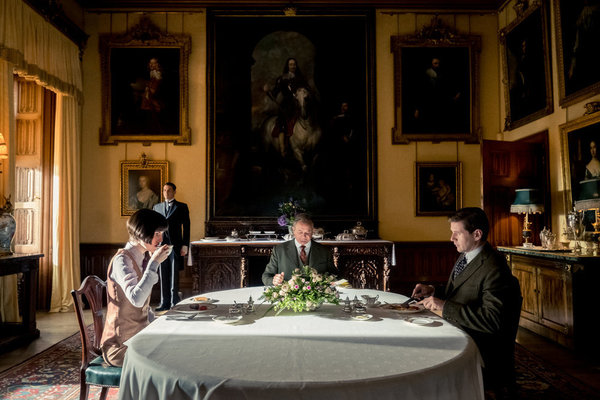 Michelle Dockery as Lady Mary Talbot, Robert James-Collier as Thomas Barrow, Hugh Bonneville as Lord Grantham, Allen Leech as Tom Branson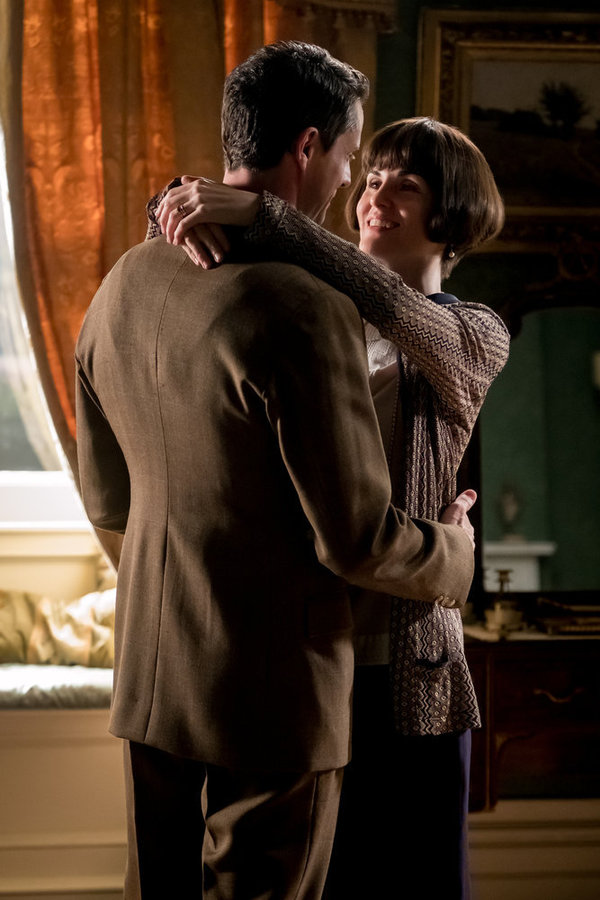 Matthew Goode as Henry Talbot, Michelle Dockery as Lady Mary Crawley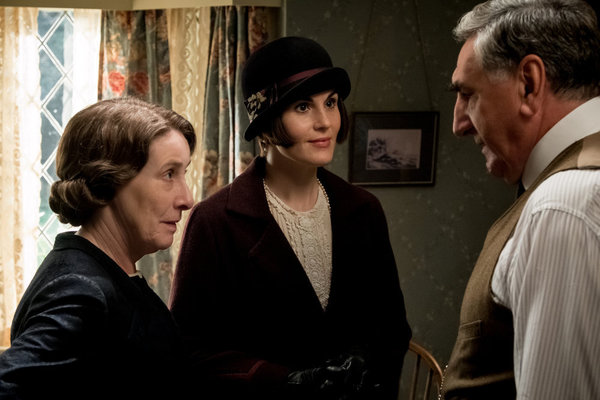 Phyllis Logan as Mrs. Hughes, Michelle Dockery as Lady Mary Talbot, Jim Carter as Mr. Carson