Photo Flash: N. Riantiarno's TIME BOMB Holds Reading at Inaugural Columbia University School Of The Arts International Play Reading Festival
A reading of Indonesian playwright N. Riantiarno's Time Bomb, was the first of three plays featured in the Inaugural Columbia University School of the Arts International Play Reading Festival, organized by Dean Carol Becker and David Henry Hwang, at the Flexible Performance Space, Lenfest Center for the Arts in New York on June 15, 2018.
Helmed by Ed Sylvanus Iskandar, the cast featured Jorja Brown, Debbie Christine, Karl Josef Co, Kim Fischer, Sevan Greene, Megan Masako Haley, Katie Lee Hill, Frank Licari, Paolo Montalban, Aaron L. Morishita and Kate Rigg.
The creative team included Dramaturg Cobina Gillitt, Consultant Jason Williamson, Music Director Enrico de Trizio, Stage Manager Daniel Vaughn and Associate Stage Manager Tzipora Reman. Time Bomb was translated from Indonesian by Barbara Hatley.
Time Bomb tells the story of those who are marginalized. A story of those living under bridges and in foul sewers, who can only stare up at the moon and speculate on their fortunes, daydreaming about the luxurious lives stowed away behind bright shop windows. When the state comes to raze their small riverside town in order to develop the land, these villagers-forgotten, abused, oppressed-find their bodies and spirits in danger of being buried underneath the demolished rubble.
Born in Cirebon, Indonesia, in 1949, N. Riantiarno founded Teater Koma in Jakarta in 1977. His over-140 stage and television productions include The Cockroach Opera Trilogy; Sorry.Sorry.Sorry; Succession; Sampek Engtay; The Primadonna Opera; Burisrawa The Corporate Mogul; Semar Protests; Constipated Opera; The Republic of Bagong; The Republic of Togog; The Republic of Petruk; Metaphore of Love; and the Siejinkwie tetralogy. He is the author of the novels Evening Romance; Red Mirror; Clear Mirror; Love Mirror; and Primadonna.
The other plays in the Festival by living international playwrights that were not originally written in English include Shaitan Lake by Rinat Tashminov (Russia) and Where Can I Find Someone Like You, Ali? by Raeda Taha (Palestine).
The goal of the festival is to expand contemporary American understanding of theatre beyond that of English-speaking countries, and to present new theatrical voices to US audiences.
Photos: Lia Chang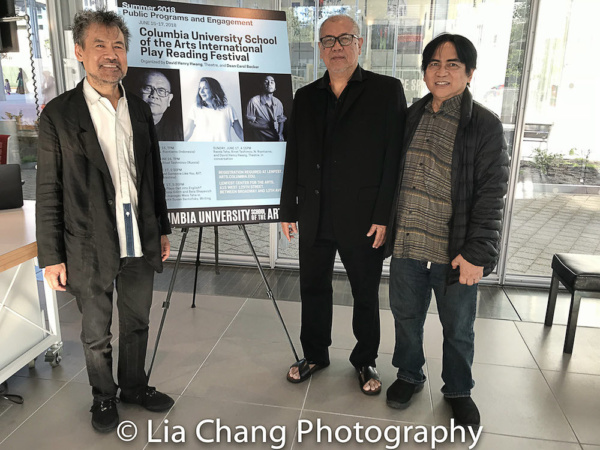 David Henry Hwang, N. Riantiarno and Corin Asmara.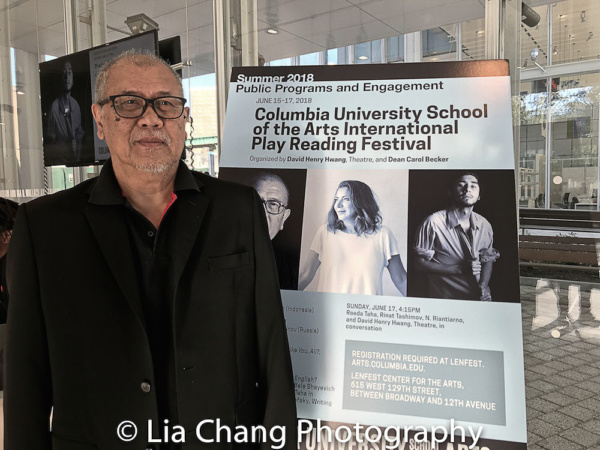 Playwright N. Riantiarno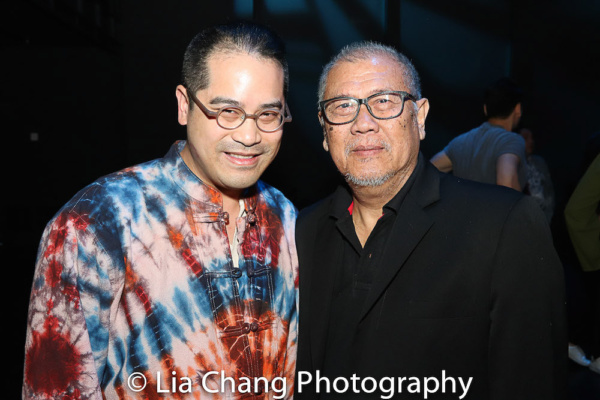 Director Ed Sylvanus Iskandar and Playwright N. Riantiarno

Playwright N. Riantiarno meets actors Aaron L. Morishita, Megan Masako Haley, Debbie Christine, Jorja Brown, Frank Licari, Sevan Greene, Paolo Montalban

Standing: Kate Rigg, Karl Josef Co, Kim Fischer, Katie Lee Hill, Aaron L. Morishita, Jorja Brown, Frank Licari, Sevan Greene, Enrico de Trizio. Sitting: Megan Masako Haley and Paolo Montalban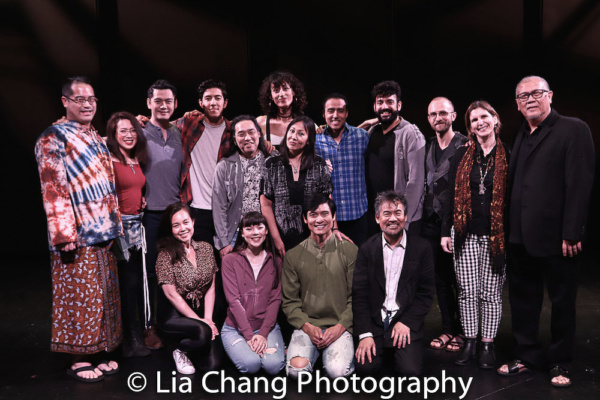 Sitting: Katie Lee Hill, Megan Masako Haley, Paolo Montalban, David Henry Hwang. Standing: Kate Rigg, Karl Josef, Kim Fischer, Aaron L. Morishita, Debbie Christine, Jorja Brown, Debbie Christine, Frank Licari, Sevan Greene, Enrico de Trizio, Cobina Gillitt, N. Riantiarno

Rachel Cooper, David Henry Hwang, Rangga Bhuana, N. Riantiarno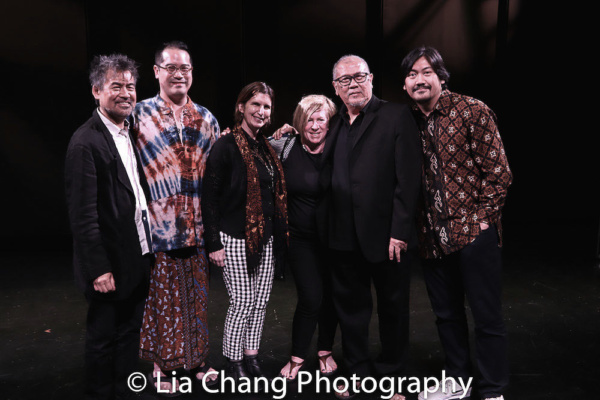 David Henry Hwang, Ed Sylvanus Iskandar, Cobina Gillitt, Rachel Cooper, Rangga Bhuana, N. Riantiarno

Director Ed Sylvanus Iskandar, Music Director Enrico de Trizio, Playwright N. Riantiarno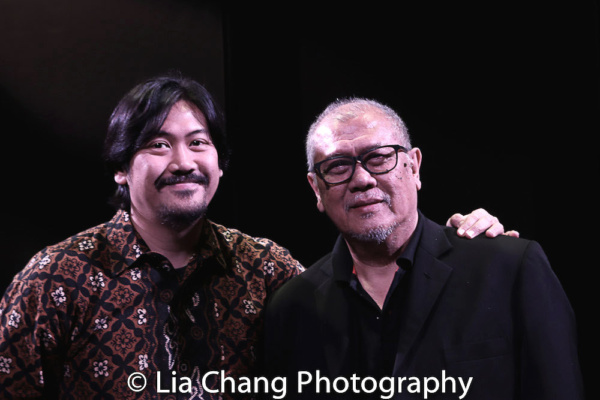 Rangga Bhuana, N. Riantiarno

Director Ed Sylvanus Iskandar

Katie Lee Hill, Kim Fischer, Ed Sylvanus Iskandar, Karl Josef Co and Paolo Montalban

Karl Josef Co and Paolo Montalban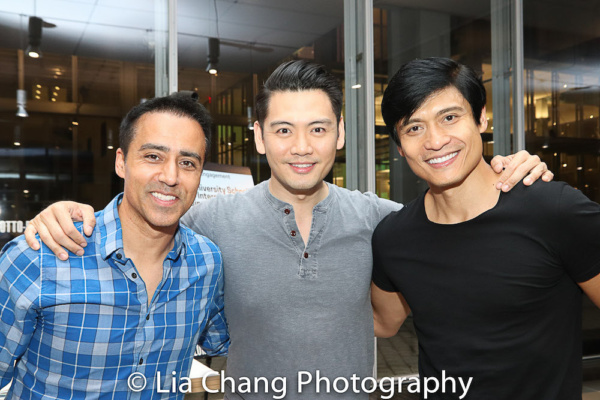 Frank Licari, Karl Josef Co and Paolo Montalban

Sevan Greene and Ed Sylvanus Iskandar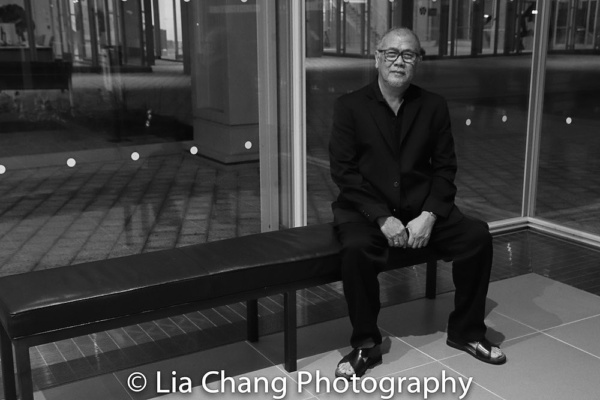 Playwright N. Riantiarno

Playwright N. Riantiarno