Photo Flash: MOSES MAN Celebrates Opening Night at NYMF
A musical journey of survival New York: DEEP Arts in association with The New York Musical Theatre Festival presents the NY Premiere of Moses Man with book & lyrics by Deborah Haber and music by Casey Filiaci, directed by Michael Bush. The show will be feature choreography by Wendy Seyb with musical direction by Don Kot. Moses Man will play from July 8-13, 2015 at the Alice Griffin Jewel Box Theatre at The Pershing Square Signature Center (480 West 42nd Street).

Based on true story of writer Deborah Haber's parents, Kalman and Lily Haber, Moses Man powerfully portrays the indomitable spirit of survival as it recounts the true saga of a Holocaust survivor, chronicling his perilous nine-year journey throughout Europe, Cyprus, Palestine, and Africa before finally finding freedom and home in America. Moses Man, based on the historically significant implications of the displacement of those facing persecution during the Holocaust, also reflects the contemporary dilemmas faced by each of us, aiming to instigate consideration, conversation and education. Moses Man's has been workshopped at The Jewish Community Center of Greater Rochester's CenterStage in 2013, and Indiana University at Bloomington, Indiana and Indiana Repertory Theatre in Indianapolis, Indiana in 2014. Haber and Filiaci received an official appointment at Indiana University and were named The Gerald and Dorit Paul Artist-in-Residence through The Robert A. and Sandra S. Borns Jewish Studies Program at Indiana University. Moses Man received a recent workshop at Geva Theatre Center, Rochester NY, 2015. The development of Moses Man was supported by the National Endowment for the Arts.

Cast includes: Joanne Borts (Broadway: Once; Fiddler on the Roof; R&H's Cinderella), Zachary Clause (PopArt: The Musical), Evan Daves (Gettin' The Band Back Together), Tess DeFlyer (Regional: The 25th Annual Putnam County Spelling Bee), Alex Finke (National Tour: Anything Goes), Tor Hyams (LIFE. WTF), Cassie Levine (Searching For Romeo), Kevin McGuire (Les Miserables, The Phantom of the Opera), Ryan Speakman (Boys Will Be Boys, "Girlhattan"), Matthew Rodin (Web series: School'd), Lisa Rothauser (Regional: Guys and Dolls, Chicago), Scott Scaffidi (Regional: Music Man), Oliver Thornton (West End: Priscilla Queen of the Desert - The Musical, Children Of Eden).

Creative Team includes: Paul Tate dePoo III (Scenic Designer), Cory Pattak (Lighting Designer), Tristan Raines (Costume Designer), Brad Berridge (Sound Designer), Olivia O'Brien (Production Stage Manager), Stephanie Klapper (Casting Director) and Lisa Dozier King (General Manager).
Check out the photo gallery from opening night below!
Photos Credit: Russ Rowland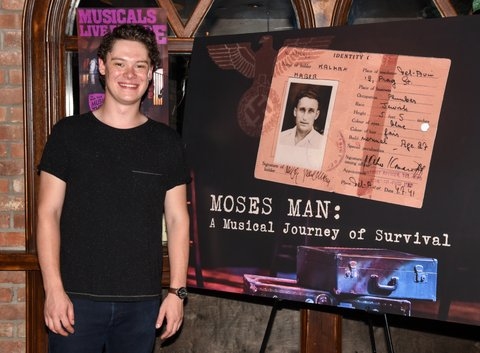 Evan Daves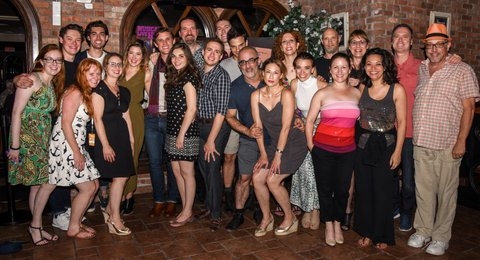 Cast, creative team of Moses Man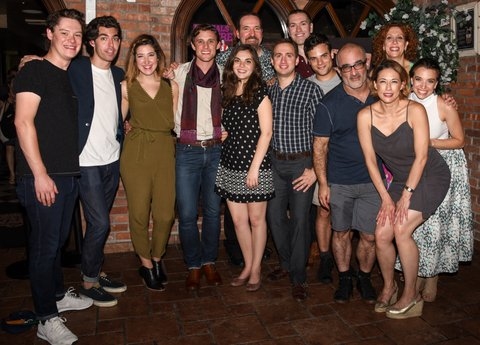 cast of Moses Man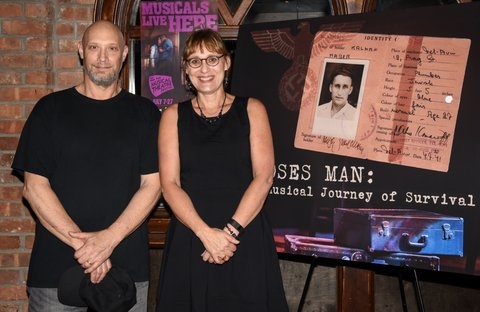 Casey Filiaci (music) Deborah Haber (books and lyrics)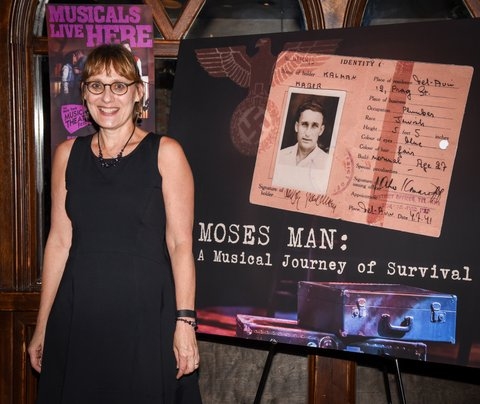 Book and Lyrics writer Deborah Haber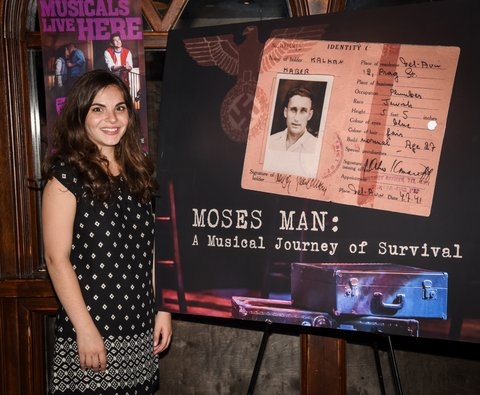 Tess Deflyer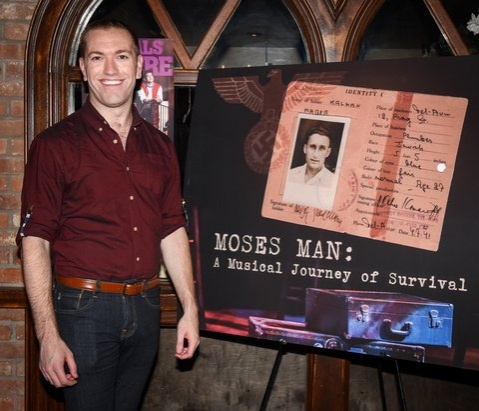 Ryan Speakman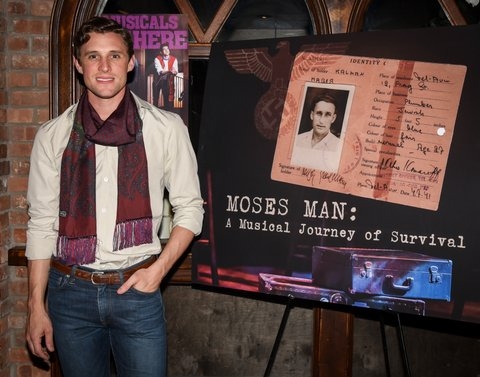 Oliver Thornton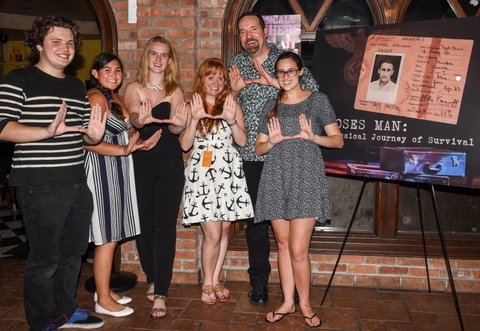 Jacob Hoffman, Sofia Cabrales, Shannon Kissane, Lisa Dozier King, T.J. Mannix, Adriana Sosa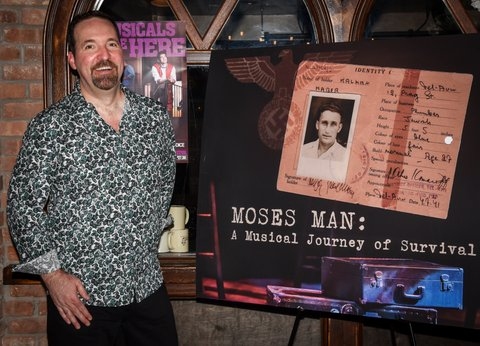 T.J. Mannix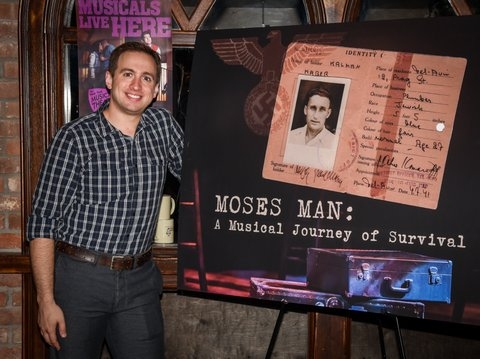 Scott Scaffidi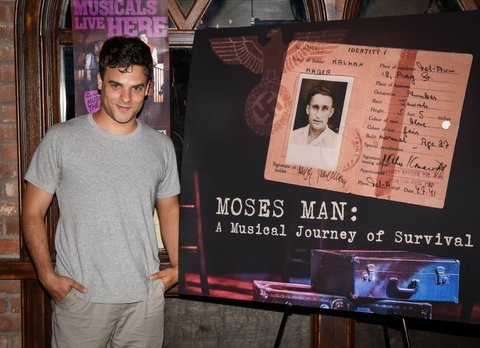 Zachary Clause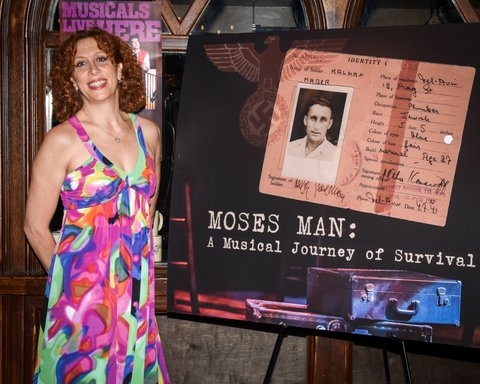 Joanne Borts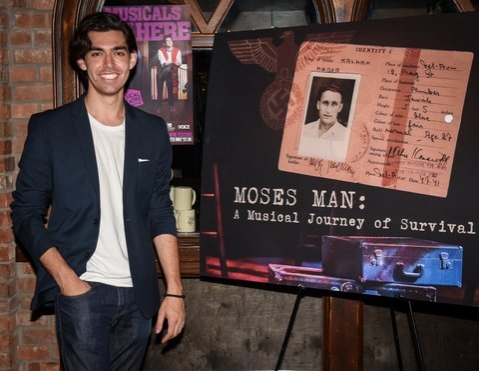 Matt Rodin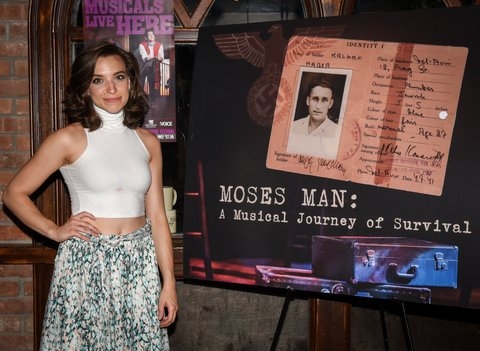 Alex Finke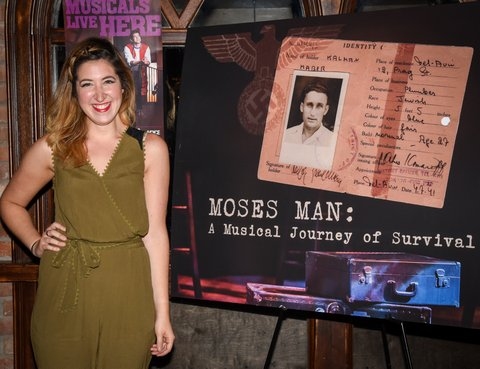 Cassie Levine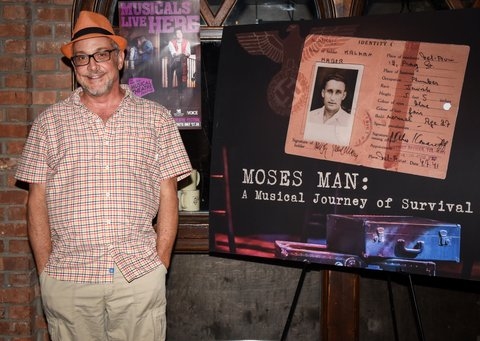 Michael Bush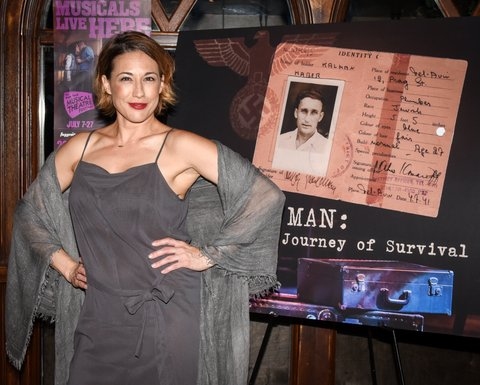 Lisa Rothauser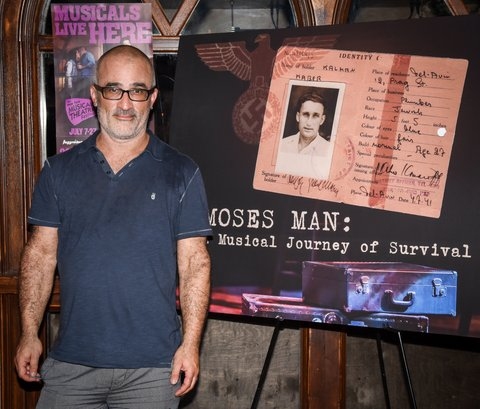 Tor Hyams