Photo Flash: Liz Larsen, KT Sullivan, Chris Hoch & More in Rehearsal for UnsungMusicalsCo.'s AT HOME ABROAD
Tony Award nominee
Liz Larsen
(The Most Happy Fella),
KT Sullivan
(Gentlemen Prefer Blondes),
Chris Hoch
(La Cage Aux Folles, Shrek The Musical),
Michael Mastro
(Twelve Angry Men),
Pilin Anice
(Junie B. Jones),
Cicily Daniels
(The Little Mermaid),
Tim Falter
(Some Like It Hot),
Nadine Isenegge
r (42nd Street),
Matthew Labanca
(Young Frankenstein), Drama Desk Award nominee
Garrett Long
(South Pacific, The Spitfire Grill),
Kristin Maloney
(The Talk of the Town),
Brent McBeth
(White Christmas), Jim Middleton (Goodspeed's 1776),
Kevin Vortmann
(A Little Night Music) and Tiffany Westlie (The Truth About Jane) have joined the cast of UnsungMusicalsCo.'s October 15, 2012 benefit concert presentation of the legendary 1935 musical revue At Home Abroad. Get a first look at the stars in rehearsal below!
They join the previously-announced Bruce Vilanch (Hairspray, "Hollywood Squares"), Julie Halston (Anything Goes, The Divine Sister), Christine Pedi (Forbidden Broadway), Noah Racey (Curtains, Never Gonna Dance) Margaret Colin (The Columnist, Defiance, Arcadia), Fred Berman (The Lion King), Rachel de Benedet (Catch Me If You Can), Amy Hohn (November), Catherine LeFrere (The Judy Holliday Story), Greg Roderick (South Pacific), Tony Award nominee Dick Scanlan (Thoroughly Modern Millie), Natalie Venetia Belcon (Avenue Q, Once on This Island, Rent) and Laura Woyasz (Wicked). The previously-announced Donna Bullock and Drew Gehling will not appear in the production due to scheduling conflicts.
Captained by a terrifically tactless American tourist, At Home Abroad is a wonderfully satirical musical cruise assaulting every port from the French Riviera to the islands of Japan. This stylish entertainment sets sail for hilarity with such standards as "What a Wonderful World", "Love is a Dancing Thing" and "Got a Bran' New Suit". UMC's concert event is conceived and staged as a live broadcast of a 1930s radio special, complete with a live jazz trio and a series of tap dance specialties. The UMC production is the firsttime the revue will be seen in over 70 years.
Written by Songwriters Hall of Fame inductees Howard Dietz and Arthur Schwartz (The Band Wagon, "That's Entertainment!") and newly restored and adapted from the original manuscripts, At Home Abroad is directed by UMC artistic director Ben West (Make Mine Manhattan, Gatsby: The Songs in Concert) with tap choreography by Rommy Sandhu (Make Mine Manhattan, Encores! Bells Are Ringing associate), musical direction and arrangements by Fran Minarik (Make Mine Manhattan, Gatsby: The Songs in Concert) and lighting design by Joe Hodge (Perfect Crime, Make Mine Manhattan).
UnsungMusicalsCo. Inc. (Ben West, Artistic Director) is a not-for-profit Production Company dedicated to the preservation of musical theater through the restoration and presentation of obscure but artistically sound works. Focusing primarily on overlooked projects from the Golden Age, UMC treats each property as a new musical thereby providing a unique collaboration between the artists of today and those of the past. Past productions include Make Mine Manhattan, Gatsby: The Songs in Concert, Nothing is Forever, Platinum and How Now, Dow Jones.
UMC is also devoted to researching, assembling and restoring the material from unpublished and out-of-print musical shows. To further the mission of preserving these historic works for futuregenerations, UMC's material is receiving its own collection in the Billy Rose Theatre Division of the New York Public Library for the Performing Arts. For more information visit www.UnsungMusicals.org.
The concert will be presented at the Peter Norton Symphony Space located at 2537 Broadway at 95th Street. Tickets, priced $20 - $40, are available by visiting www.SymphonySpace.org or calling (212) 864-5400.
Photos courtesy John Capo Public Relations.


Chris Hoch rehearses "You May Be Far Away From me" with Musical Director Fran Minarik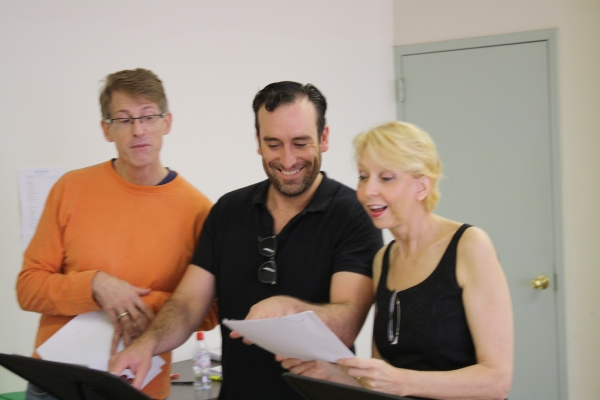 Dick Scanlan, Chris Hoch and Julie Halston rehearse "Dinner Napkins"

Dick Scanlan, Chris Hock and Julie Halston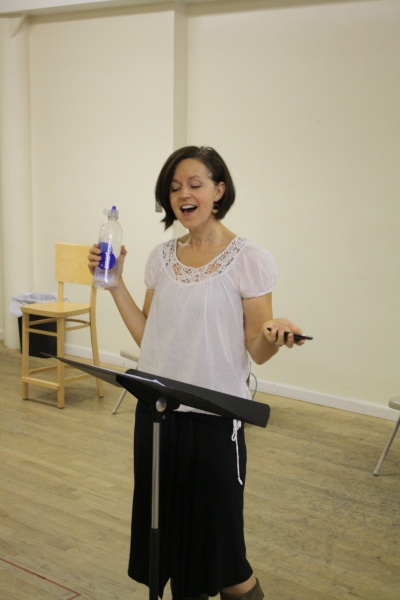 Garrett Long rehearses "Love Is A Dancing Thing"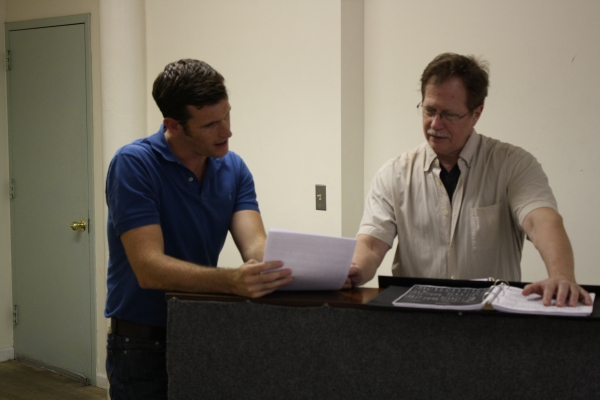 Kevin Vortmann Rehearses "Farewell, My Lovely" with Musical Director Fran Minarik

KT Sullivan rehearses "Paree"

Laura Woyaz rehearses "The Toast of Vienna"

Liz Larson rehearses "Get Away From It All"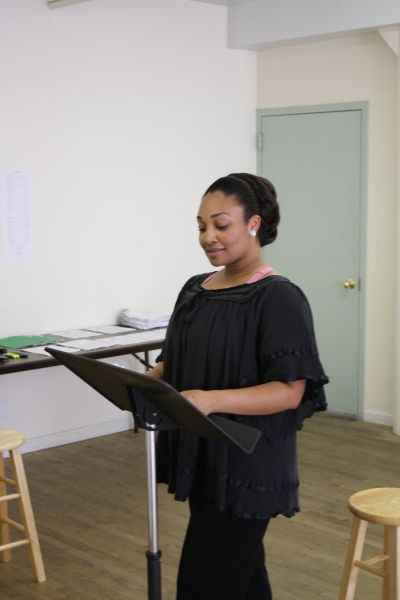 Natalie Venitia Belcon rehearses "The Hottentot Potentate"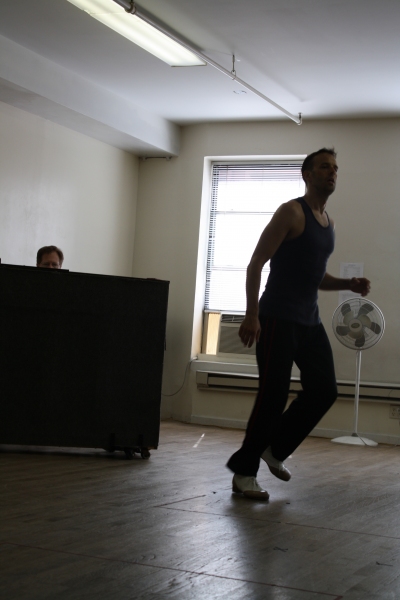 Noah Racey Rehearses "Lady with the Tap"

Noah Racey

Tim Falter and Nadine Isenegger rehearse "Love Is A Dancing Thing"