Photos: LeRoy Neiman Art Center's ART SPLASH 2013: LARGER THAN LIFE
The Council of Advisors of the Arts Horizons LeRoy Neiman Art Center and the Arts Horizons Board of Directors welcomed guests to the Second Annual a fundraiser, Art Splash 2013, Larger Than Life at the LeRoy Neiman Art Center (LNAC) in Central Harlem. The evening featured an awards ceremony, exhibition, buffet dinner, cocktails and a silent auction celebrated the legacy of the famed artist LeRoy Neiman and his vision to provide arts education to the young children of Harlem. Scroll down for photos!
While sipping wine, attendees viewed an extraordinary exhibition of works by celebrated artists including Romare Bearden, Faith Ringgold, Janet Byrne, Otto Neals, Ramona Candy, Donovan Nelson, Al Johnson, Pau DEO, Curtis James, Tafa, Sir Shadow and of course by the Center's benefactor LeRoy Neiman including his famed portrait of his friend the great Muhammad Ali.
Following warm welcomes by Howard Teich, Chair Council of Advisors for the LeRoy Neiman Art Center and Marline Martin, the Center's director and touching remarks by two of the Center's students Emma Blankenship & Fatoumatta Jallow, the awards took place.
The legendary athlete & activist Muhammad Ali was honored with the organization's LeRoy Neiman Humanitarian Award. Unable to attend the event himself, Mr. Ali's daughter Miya Ali accepted the award on her father's behalf. NYC Councilwoman Inez E. Wilkinsreceived the Community Service Award presented by fellow Council Member Robert Jackson. The Image Award was presented to Walter J. Edwards, CEO, Full Spectrum of NY and Chair, Harlem Business Alliance, Incby Lloyd Williams, President, The Greater Harlem Chamber of Commerce. The business Award went to pioneering Harlem restaurateurLondel Davis owner of Londel's Supper Club and was presented by Curtis L. Archer, President, Harlem Community Development Corporation.
Guests than moved into a room bedecked with the colorful paintings of The Center's students for a buffet dinner generously supplied by a number of local restaurants and businesses including Billie's Black, Dinosaur Bar B-Que, Foridita, Island Spice & Southern Cuisine, Lido Harlem, Quality Cakes, Tonnie's Minis, Yatenga French Bistro & Bar and Norma Jean Darden's acclaimed Spoonbread.
Special kudos to LNAC Advisory Council Member artist and designer Scott Tucker and special events whiz Tracey Brooke Rowell who conceived the Art Splash Fundraiser as a way of bringing the whole community into the vibrant life of The Center.
Located at 2785 Frederick Douglass Boulevard near 148th Street, The LeRoy Neiman Art Center was launched by a generous gift from the renowned painter LeRoy Neiman, and on-going support from The LeRoy Neiman Foundation, corporations, individuals and other organizations.
It has become an integral resource in the Central Harlem community. The Center includes a 2000 Square foot gallery space and rear workshop area, where quality arts experiences in daytime, after-school and Saturday programs for all ages are offered. In addition, The Center is proud to host a 29' wall dedicated exclusively to the art of LeRoy Neiman. We welcome schools and tour groups, and provide youth and the community with creative classes and exposure to the arts.
Photo Credit: John Wegorzewski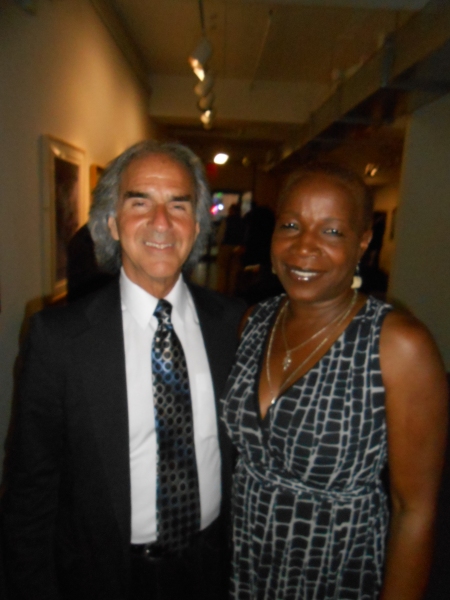 Howard Teich, Chair, Council of Advisors & Marline Martin, Director, The LeRoy Neiman Art Center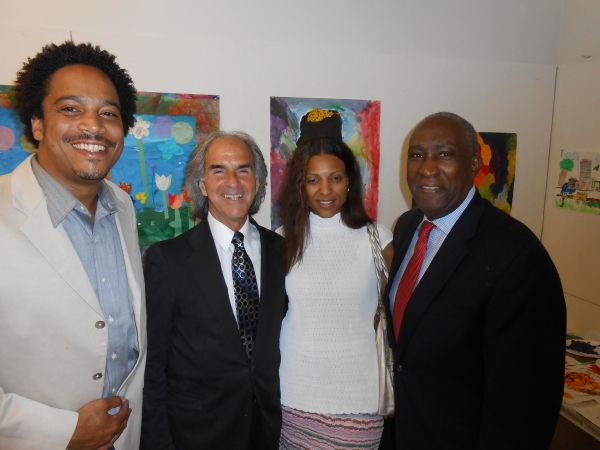 Scott Tucker, Howard Teich, Tracey Brooke Rowell, Lloyd A. Williams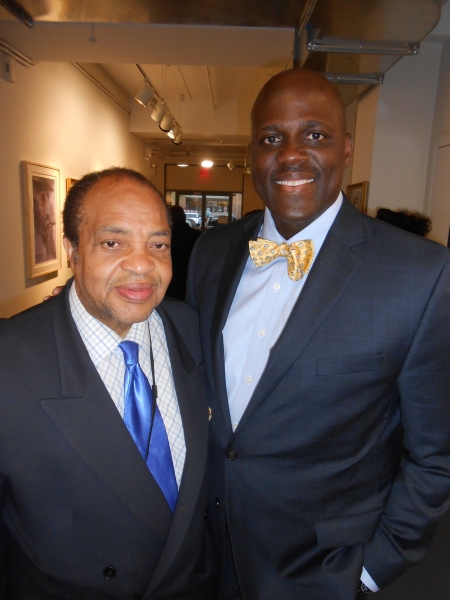 Leslie Wyche and Donel Davis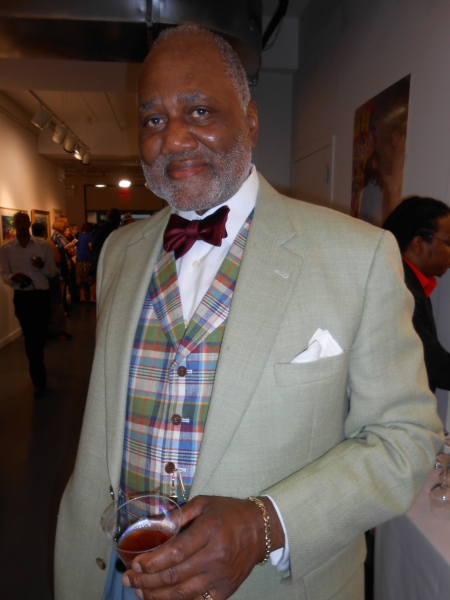 Honoree Londel Davis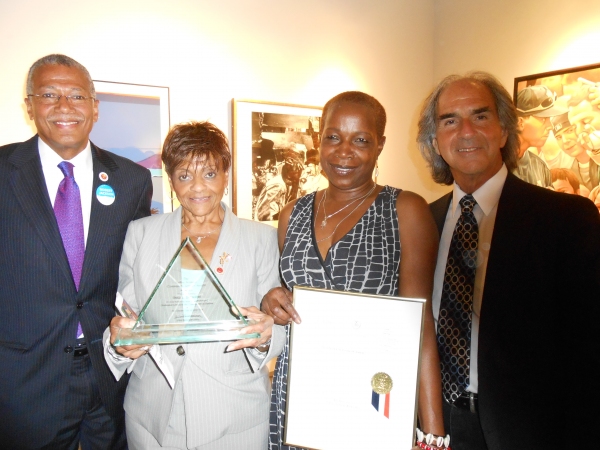 Councilman Robert Jackson, Honoree Councilwoman Inez E. Dickens, Marline Martin, Howard Teich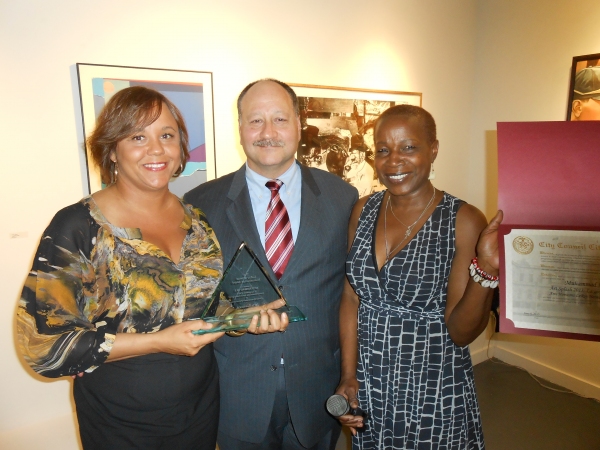 Miya Ali accepted award for her father Muhammad Ali