Photo Flash: LUX Hosts Successful Filmmaker Panel in NYC
Luxury Universal E[X]perience (LUX) hosted a filmmaker's panel on Friday, August 4, at Magno Screening Rooms on Seventh Avenue in NYC. Ten prominent indie filmmakers presented clips and trailers of their latest works alongside the world premiere of LUX's new entertainment experience, UVX: Proscenium Verité.
Independent filmmakers, James Crafford, Diana Foronda, Jeff Frumess, Eric Ford, Carrie Edel Isaacman, Sonja O'Hara, Marcus Slabine, Laurie Rae Waugh, Christopher D'andre Williams, and Johnny Zito were on hand to share thoughts on the art of indie film-making to a room filled with filmmakers, industry, and aficionados. The spirited conversation covered artistic freedom, cast and crew cultivation, fundraising - including crowdfunding, and -as several members of the panel had theatrical roots - committing plays to film.
Alex Chmaj and Lyle Sterne, leading members of the LUX team, were on hand to welcome guests and present LUX's futuristic "Fun Enforcers with Spokesman John Pointe." UVX is a live theatrical event in which audience members can help recreate a film. This interactive experience encompasses live theater as well as film and film technique.
UVX will be at the Abrons Art Center, 466 Grand St, New York City, October 13 - November 5. Tickets are on sale now at: https://squareup.com/store/luxury-universal-experience.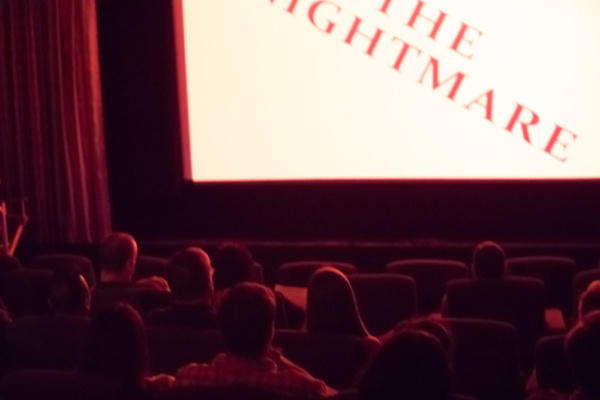 Ten filmmakers presented their clips and trailers (Photographs by Dan Lane Williams)

... then sat down for a panel discussion with the audience, hosted by Jay Michaels. (Photographs by Dan Lane Williams)

(Photographs by Dan Lane Williams)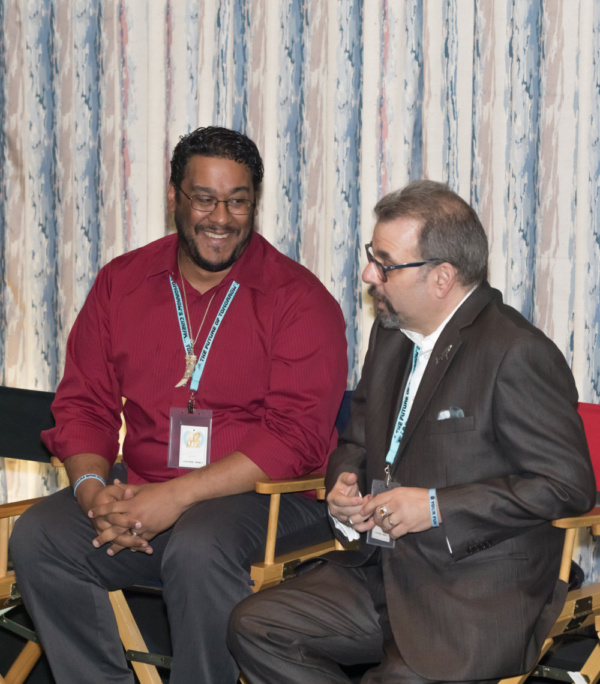 (Photographs by Dan Lane Williams)

(Photographs by Dan Lane Williams)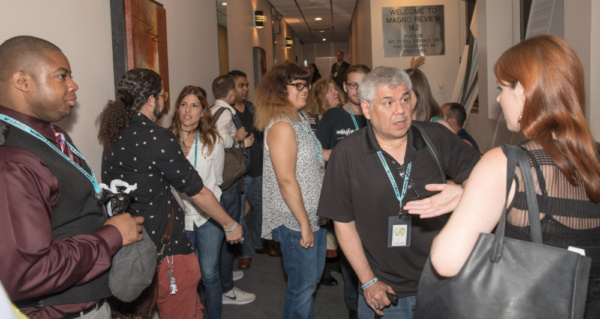 (Photographs by Dan Lane Williams)

(Photographs by Dan Lane Williams)