Photos: Karen Ziemba, Brent Barrett, Lee Roy Reams and More in AMERICAN SHOWSTOPPERS
On Friday, March 6, noted arranger Fred Barton brought the music of Broadway and the American Songbook showmanship to the Schimmel Center at Pace University in American Showstoppers: An Evening of Irving Berlin. Hailed by George Gershwin as "the greatest songwriter that has ever lived," the legendary Irving Berlin composed some of the most influential and widely-known songs ever written, many of which have come to form the Great American Songbook. Fred Barton brought the power of Berlin's Broadway sound front and center, with a hot 14-piece orchestra and a cast of 17 Broadway singers and dancers, and direction and choreography by Jason Wise. Scroll down for photos from the concert!
The concert featured the top Irving Berlin hit songs drawn from his volume of work, which includes over 1,500 songs and the scores for 19 Broadway shows and 18 films, including selections from White Christmas and Annie Get Your Gun, along with hit songs "Alexander's Ragtime Band," "God Bless America," "Puttin' on the Ritz," and more. Berlin's work is the gold standard in American show music, spanning over 100 years from his Russian-Jewish origins. His earliest purely American hit was "Alexander's Ragtime Band," which was playing on the Titanic as it was sinking. Jerome Kern's sudden death ironically led to Irving Berlin's most renowned score, Annie Get Your Gun, when producers Rodgers and Hammerstein convinced a reluctant Berlin to replace Kern on the project. Berlin's "God Bless America" became famous in Kate Smith's 1938 rendition, though Berlin had actually written it in 1918 as World War I came to a close. In 1938, World War II was imminent, and the song became a "second national anthem," which it has remained to this day. Over the decades the song has earned millions for the Boy and Girl Scouts, to whom Berlin donated all royalties.
American Showstoppers: An Evening of Irving Berlin was performed by the 14-piece Fred Barton Orchestra and a cast including Tony Award-winner Karen Ziemba, Brent Barrett, and Lee Roy Reams, as well as David Elder, Damon Kirsche, Bruce Landry, Karen Murphy, and NaTasha Yvette Williams. The cast also included Hanna DeFlumeri and Jesse Luttrell.
Photo Credit: Kevin Yatarola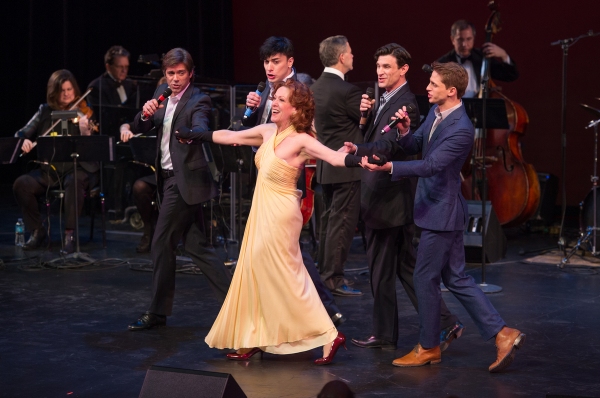 Karen Murphy with David Elder, Jesse Luttrell, Damon Kirsche and Bruce Landry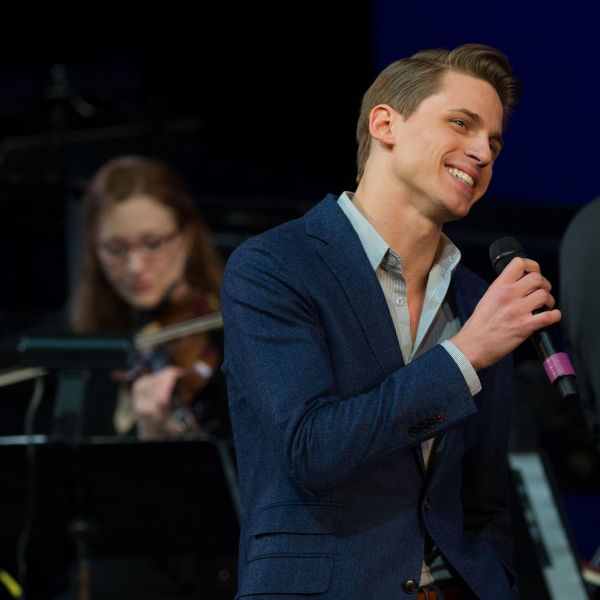 Bruce Landry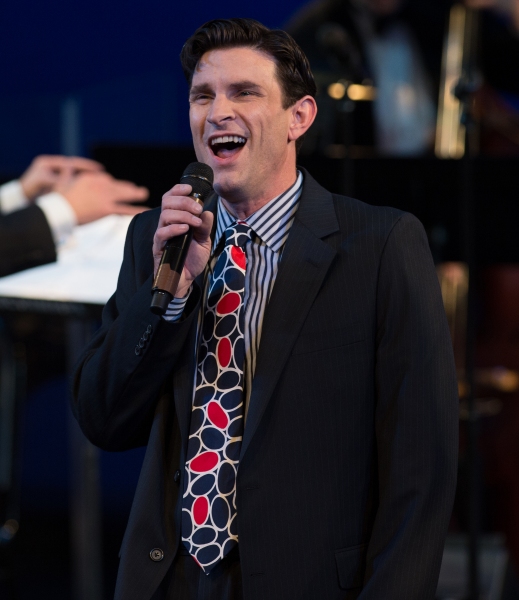 Damon Kirsche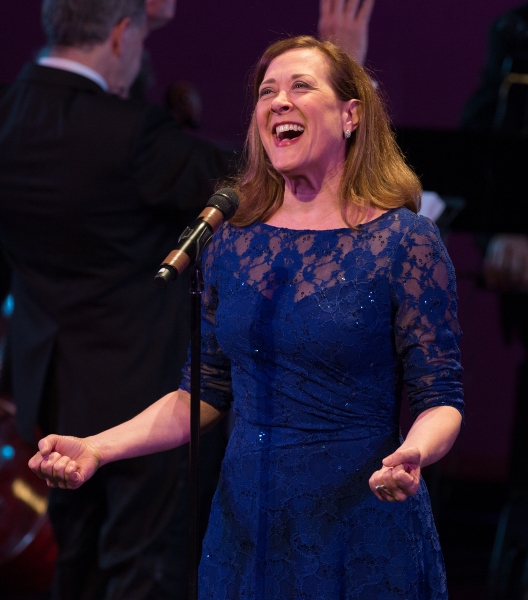 Karen Ziemba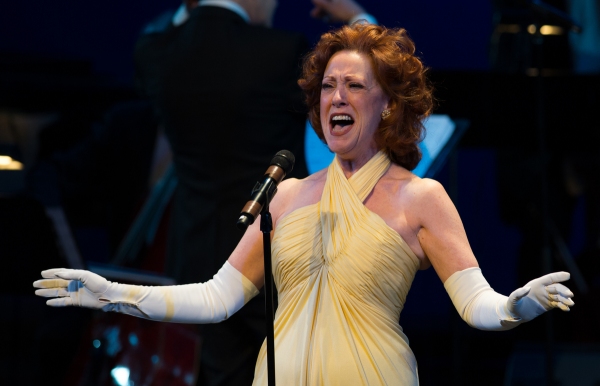 Karen Murphy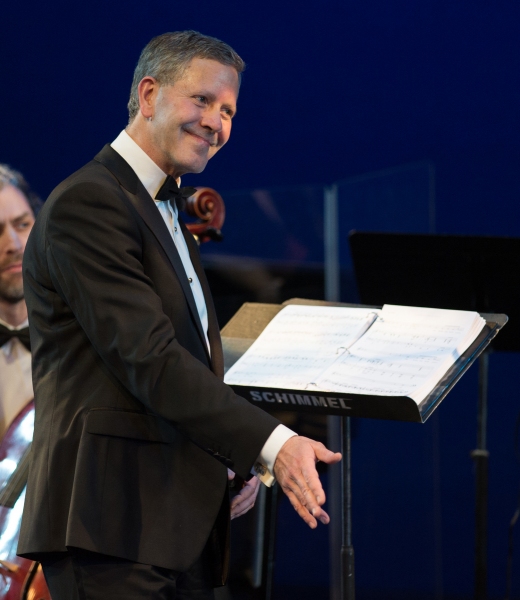 Fred Barton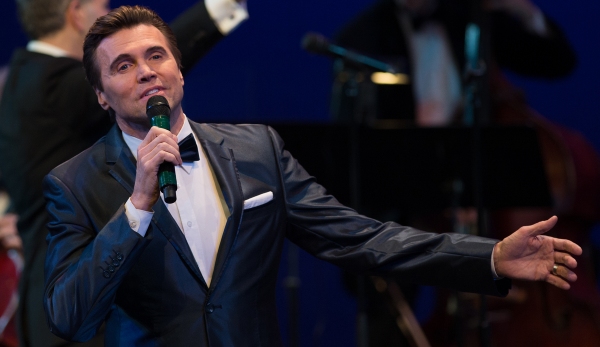 Brent Barrett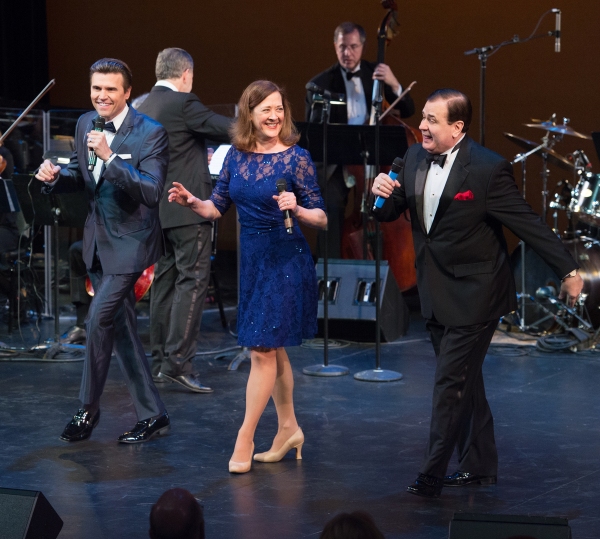 Brent Barrett, Karen Ziemba and Lee Roy Reams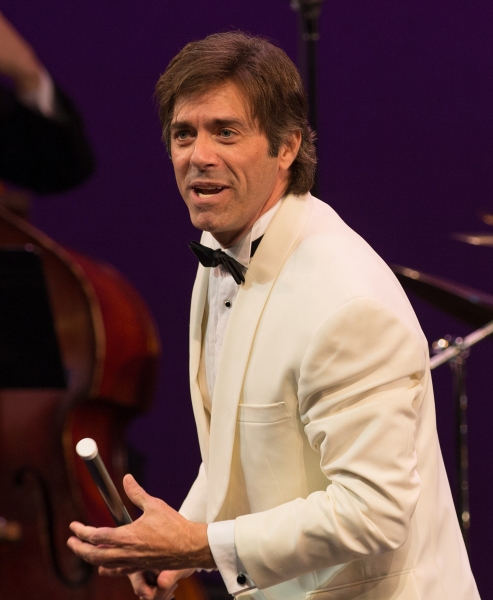 David Elder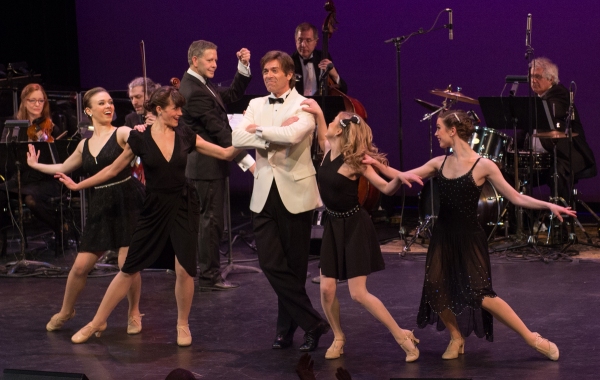 David Elder and dancers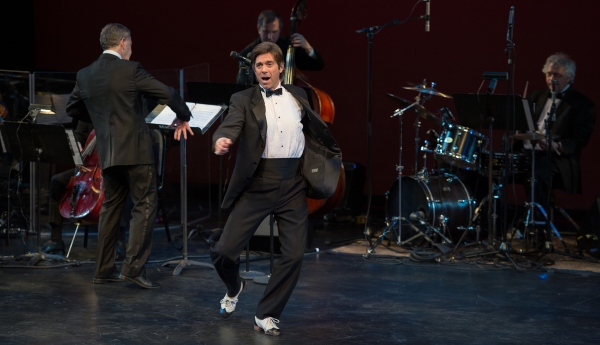 David Elder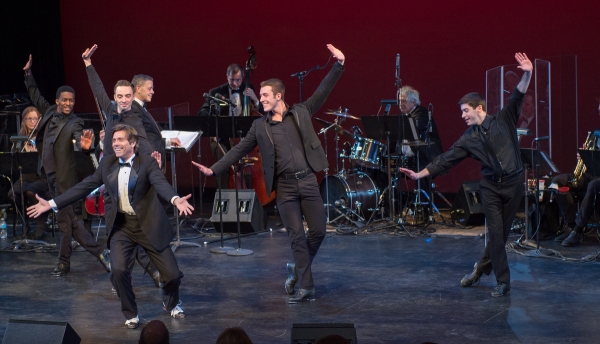 David Elder and dancers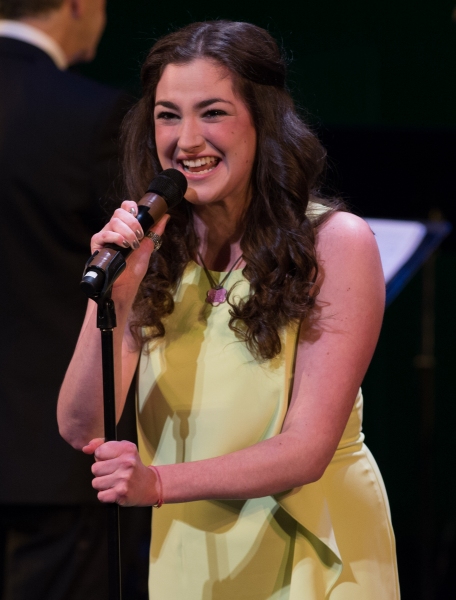 Hannah Rose DeFlumeri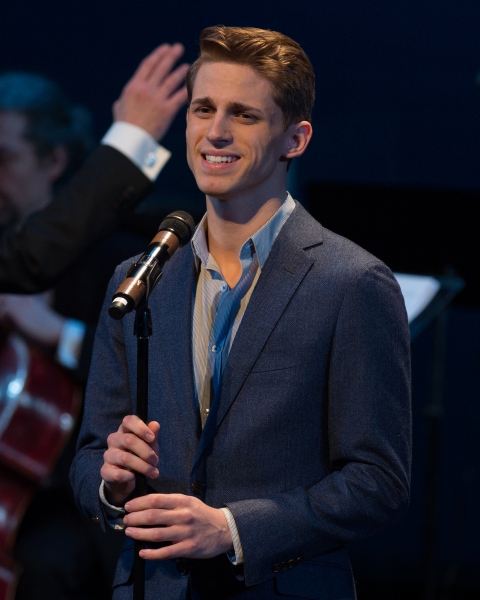 Bruce Landry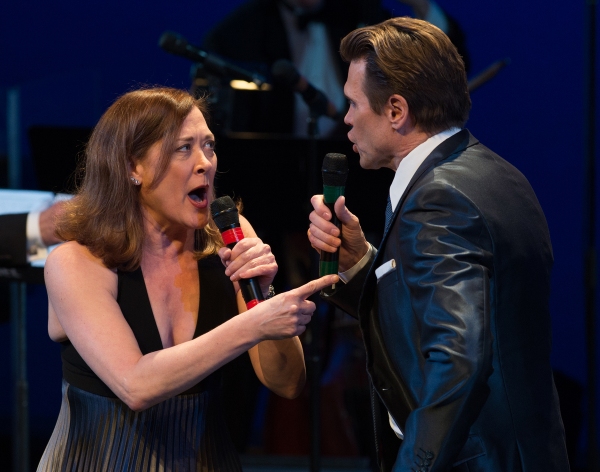 Karen Ziemba and Brent Barrett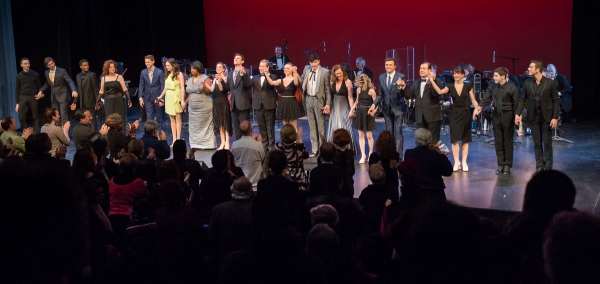 The Cast