Photos: Janeane Garofalo, Cady Huffman and More Bring CELEBRITY AUTOBIOGRAPHY to the Triad
New York's funniest show, Celebrity Autobiography: THE 2017 EDITION had a NYC performance on Monday, November 20 at 7pm at The Triad (158 West 72nd Street) which featured Rachel Dratch, Janeane Garofalo, Tate Donovan, Tony Award-winner Cady Huffman, Maulik Pancholy (CBS' Star Trek: Discovery), 5-time Emmy-winner Alan Zweibel, actor/comedian John Fugelsang (Page Six TV) and Drama Desk-winners Eugene Pack &Dayle Reyfel. The first show of 2018 (which will also feature an all-star cast) is scheduled for Saturday, March 10at 7pm.
Tickets are $80, $60 & $40 (plus two-drink min.) & can be purchased online atwww.CelebrityAutobiography.com. From the words of JLO to JAY-Z & Beyoncé, Bieber and beyond, Celebrity Autobiography is the Drama Desk award-winning hit comedy show where celebrities act out other celebrities' jaw-dropping memoirs. Currently celebrating its eighth hit year, the show plays to sold out crowds & the new edition rotates new 'hot off the press' & hard-to-believe-they-wrote-em tell-alls with selections from Oprah, Elvis,
Celine Dion
, Zayn,
Britney Spears
,
Barry Manilow
, Madonna & more! Also featuring NEW mashups with the entire cast & multiple memoirs including Dueling Divas, a "must see" political mother/daughter duo and a special "Cookbook-N-Bake-Off" highlighting celeb-written cook books, recipes & more. Created by
Eugene Pack
and developed by Pack &
Dayle Reyfel
, audiences at Celebrity Autobiography are treated to an entertaining evening of non-stop laughter as an eclectic mix of talented & hilarious performers act out classic excerpts from a range of celebrity tell-alls by Bieber to Barbra to Beyoncé and Beyond! This unique, no holds-barred show is unlike anything else in New York. Celebrity Autobiography is produced by
Angelo Fraboni
,
Peter Martin
, EP Productions and
Dayle Reyfel
.
Photos courtesy of Andrew Werner


Maulik Pancholy and EuGene Pack

Janeane Garofolo

Rachel Dratch, Janeane Garofolo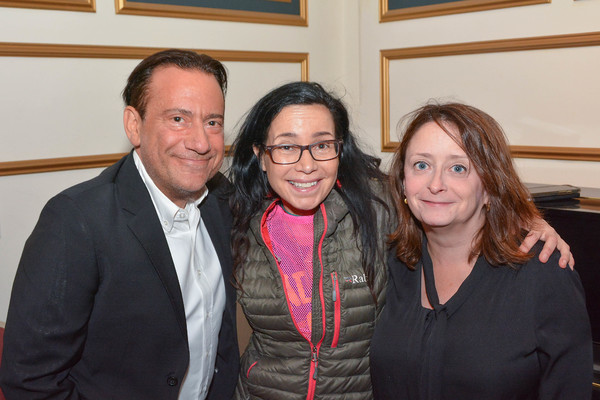 EuGene Pack, Rachel Dratch, Janeane Garofolo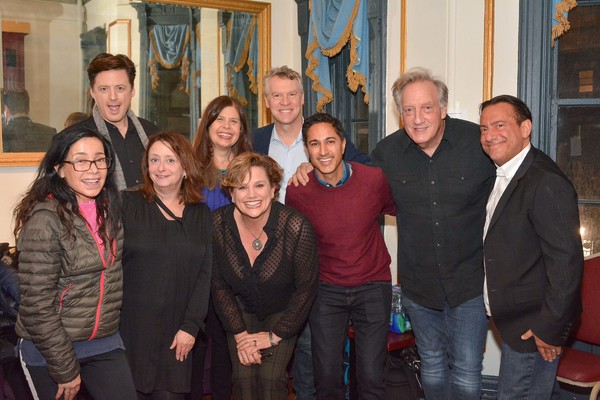 The Cast of Celebrity Autobiography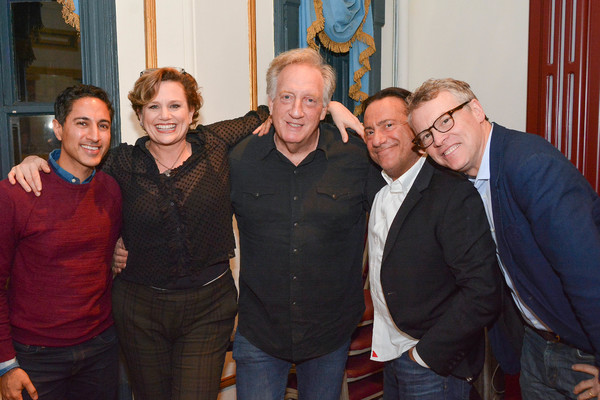 Maulik Pancholy, Cady Huffman, EuGene Pack, Tate Donovan, Alan Zweibel