Photo Flash: Inside Project Shaw's MISALLIANCE
Gingold Theatrical Group's PROJECT SHAW presented Bernard Shaw's comedic romp, MISALLIANCE, on Monday, January 28 at The Players Club (16 Gramercy Park South) in Manhattan. Check out photos from the event below!
Now beginning its eighth year, Gingold Theatrical Group's PROJECT SHAW made history in December 2009 as the first company ever to present every play (including full-length works, one-acts and sketches) written by George Bernard Shaw.
In MISALLIANCE, the high-flying comedy, Shaw plays with mating habits and impulses! The social and the political collide with the romantic and the practical; the aristocrats take on the middle classes and vice versa, and-to top it all off there's a glamorous aviatrix and a determinately tipsy socialist loose on the grounds! This is one of Shaw's most beloved of plays.
The cast of MISALLIANCE featured Richard Easton as Lord Summerhays; George S. Irving as John Tarleton; Maryann Plunkett as Mrs. Tarleton; Alison Fraser as Lina; Robert Creighton as Julius "Gunner" Baker; Wesley Taylor as Bentley; Hannah Cabell as Hypatia; Jon Fletcher as Johnny Tarleton; PatRick Cummings as Joey Percival; and Maggie Buchwald as the Narrator. David Cote of Time Out New York and NY1 On Stage was the guest host for the evening.
In addition to MISALLIANCE, upcoming Project Shaw events in 2013 include: CAESAR AND CLEOPATRA (February 25); St. Patrick's Day Gala (March 17); ADMIRABLE BASHVILLE (April 29); MRS. WARREN'S PROFESSION (May 20); TOO TRUE TO BE GOOD (June 24); ON THE ROCKS (July 22); Shaw with Ibsen's LEAGUE OF YOUTH (September 16); Shaw with Wilde's short stories (October 21); Shaw with Chekhov's short stories (November 18); and SUPER SHAW (December 16).


Alistair Rodgers and Andrew M. Flescher

Robert Creighton

Erich Neher

Ethan E. Litwin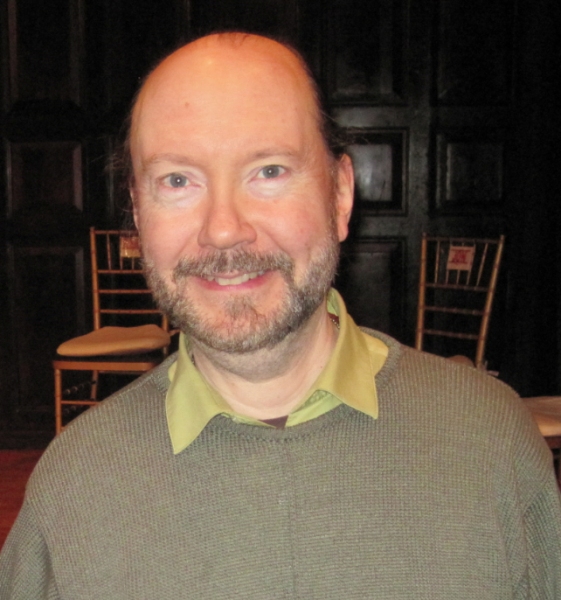 Robb Moss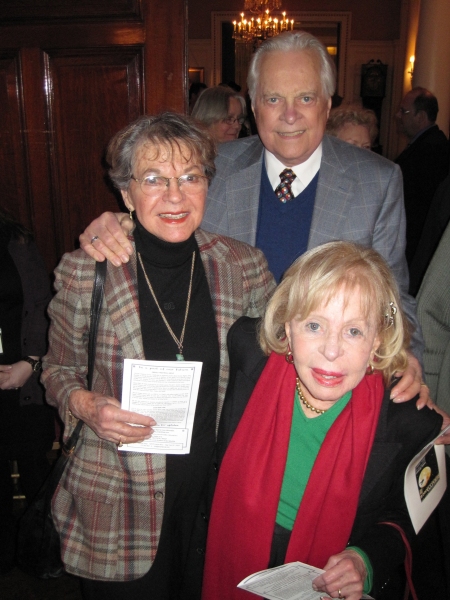 Florence Teuscher, Robert Osborne, Anita Jaffe

David Cote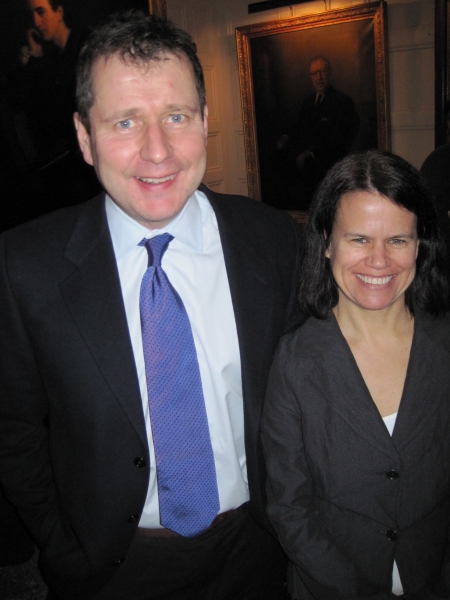 Mark Brookes, Hannah Sweatt

Michael Greenstein, Roxanne Greenstein, Clara Miller, Chris Jenkins

Lisa Litwin

Alison Fraser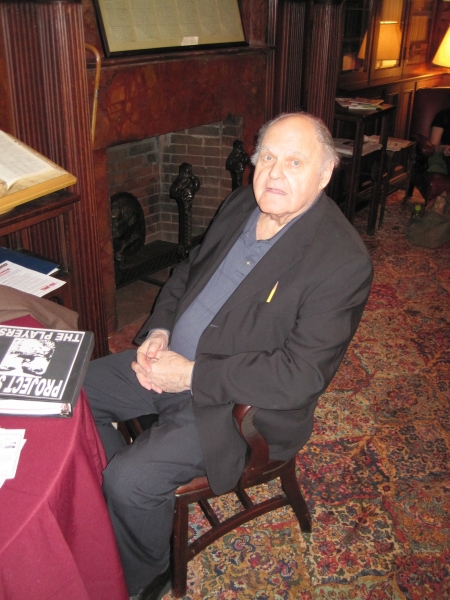 George S. Irving

Jon Fletcher

Maggie Buchwald

Maryann Plunkett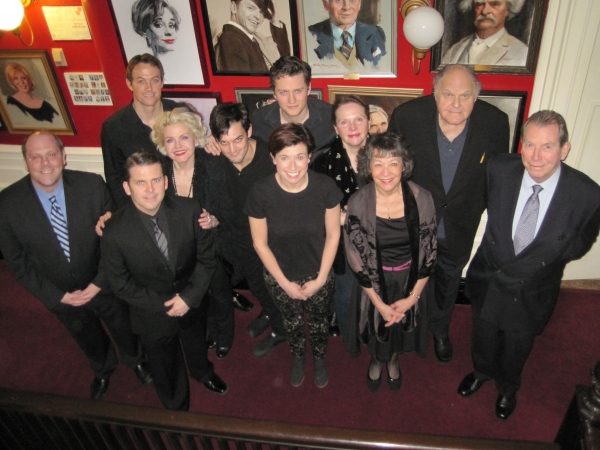 Cast of MISALLIANCE