Photo Flash: Inside God's Love We Deliver's 11th ANNUAL AUTHORS IN KIND Event
On Wednesday, April 9, more than 270 friends of God's Love We Deliver gathered at the 11th Annual Authors In Kind. This literary luncheon, held at the Metropolitan Club, was emceed by Board Member, author extraordinaire and Authors In Kind founder, Linda Fairstein. Linda introduced each guest author, who then took the podium to share anecdotes and remarks about their work to the delight of our many guests. The authors signed books before and after the event, meeting and greeting guests and fans. Scroll down to see some photos from the event!
This year's authors included:
Linda Fairstein - Author of the Alex Cooper crime novel series including her most recent novels, Death Angel and Terminal City
Robin Cook - New York Times bestselling author of Coma, discussed his latest book, Cell, a medical thriller with top-notch fusion of groundbreaking medical sciences and edge-of-your seat suspense.
Barbara Ehrenreich - Award-winning essayist, columnist, and author of New York Times bestseller Nickel and Dimed. Barbara discussed her new book, Living with a Wild God.
Michael Anthony - The Gramercy Tavern James Beard award-winning chef discussed The Gramercy Tavern Cookbook.
Karen Pearl, God's Love President & CEO, opened with moving remarks about how this event supports the important mission of God's Love. She showed the work, growth and progress of God's Love through a photo slideshow featuring images of God's Love volunteers, the construction of the God's Love SoHo site and more. Linda Fairstein, the tour de force behind Authors In Kind, made lovely remarks on the work of God's Love, its history and the community it serves. She introduced each author and also introduced the God's Love agency videoto a rapt audience. Barbara Ehrenreich spoke of her history with God's Love - a personal friend received meals from God's Love years ago and she saw how important it was to have good, nutritious food delivered right to their door. Chef Michael Anthony spoke of his appreciation for God's Love at a moment in his life when he had undergone surgery and could not shop or cook. He knows just how important it is to provide meals for people who cannot provide for themselves. As a former medical student, Robin Cook shared how important it is to take care of those who are too sick to take care of themselves.
Pearl and Fairstein worked in tandem as they shared news with guests. They spoke of the renovation and expansion of the God's Love headquarters in SoHo, and of the work that God's Love is currently doing in its temporary site in Brooklyn.
Guests enjoyed iced coffee generously donated by RED THREAD GOOD Coffee -- the partnership was announced at last year's luncheon. For every cup of READ THREAD GOOD Coffee sold, 2 cents are donated to God's Love We Deliver.
As the event drew to a close, Pearl and Fairstein auctioned off a pearl necklace, donated by Angela Cummings for Assael. They also auctioned off a bag by CH Carolina Herrera and 8-packs of brownies for a year made by Chuck the Baker.
In honor of Mother's Day, God's Love had a special Mother's Day appeal, called "Meals for Moms." For this appeal, for every donation of $250 or more, Linda Fairstein agreed to sign and send a copy of her new book, Terminal City. Guests were delighted at such a thoughtful appeal and a wonderful gift from Linda. Authors received gifts of pearls from Angela Cummings.
Other attendees of Authors In Kind included: Ken Aretsky, Michele Ateyeh, Dennis Basso, Michael Bruno, Jane Clementi, James Clementi Jr., Philip Geier, Lori Griffiths, Alexa Hampton, Fred Hill, Anne Keating, Ann Kempner, Danny Meyer, Peggy Siegal, Lesley Stahl, Blaine Trump, Robert Verdi, Vicente Wolf, Kathleen & Victor Zammit, Jens Audenaert, Rebecca Bond, Scott Bruckner, Joseph Dolce, Jonah Disend, Richard Feldman, Esq., John Gile, Jon Gilman, Barbara Goodstein, Christopher Idone, Adrian Kahan, Joseph Kirk, Chris Lacovara, Mark and Gaby Lehrer, Terrence Meck, Karen Naber, Richard and Jane Novick, Jeffrey Pfeifle, Scott Reinhardt, Alan Rogers, Michael Sennott, Jane & Patrick Shea, Sylvia Vogelman, Greg and Katy Williamson.
In its history of almost 29 years, God's Love We Deliver has always been free of charge and never had a waiting list for its nutritious meals, unlimited education and other services. Because demand has increased more than 62% in the last five years, this year's Authors In Kind, and the funds it has raised for God's Love We Deliver, is more important than ever.
God's Love We Deliver (God's Love) is the New York metropolitan area's leading provider of life-sustaining meals and nutrition counseling for people living with severe illnesses. Begun as an HIV/AIDS service organization, today God's Love provides for people living with more than 200 individual diagnoses. God's Love cooks and home delivers the specific, nutritious meals a client's severe illness and treatment so urgently require. Meals are individually tailored for each client by one of our Registered Dietitians, and all clients have access to unlimited nutrition counseling. God's Love supports families by providing meals for the children and senior caregivers of its clients. All of the agency's services are provided free of charge, and in its history of more than 28 years, God's Love We Deliver has never had a waiting list. For more information, visit godslovewedeliver.org. God's Love is a non-sectarian organization.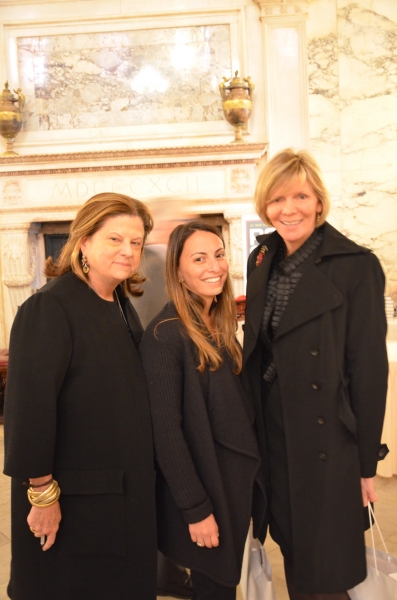 Anne Keating, guest, and Lori Griffiths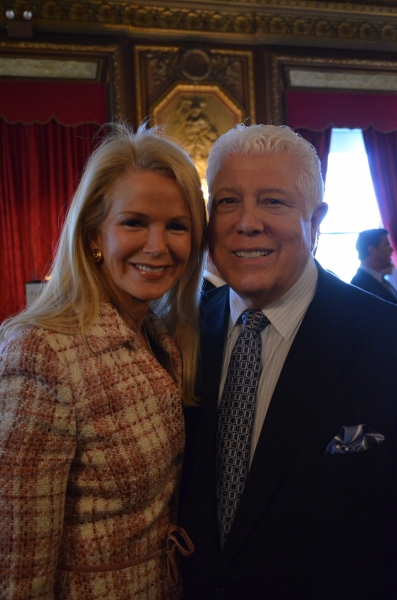 Blaine Trump and Dennis Basso

Chef Michael Anthony and Nic Cortese

Chef Michael Anthony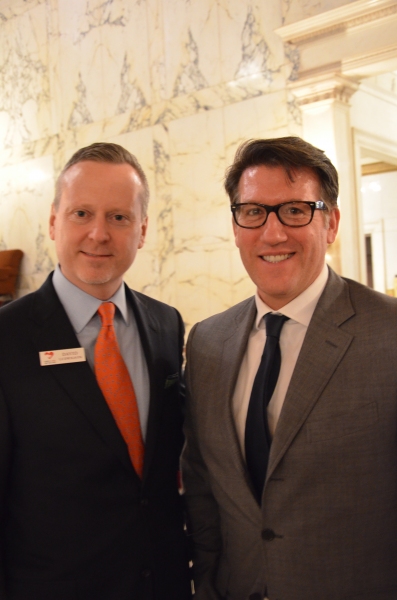 David Ludwigson and Michael Bruno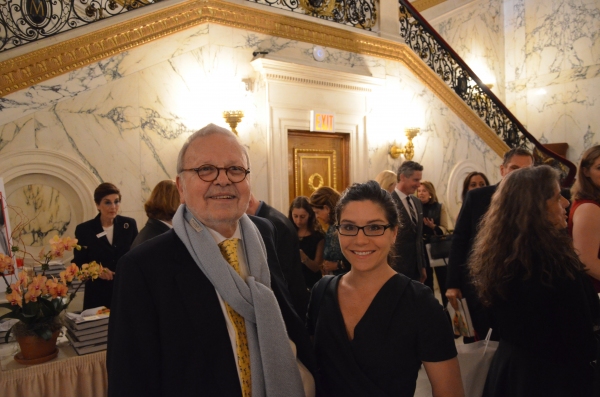 Christopher Idone and guest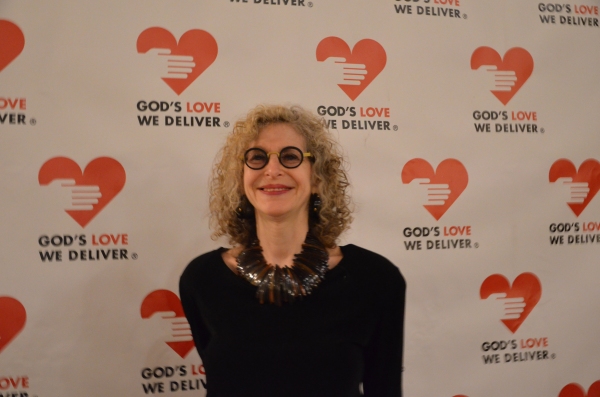 Dayle Berke

Ed Prostak and Devyn Summy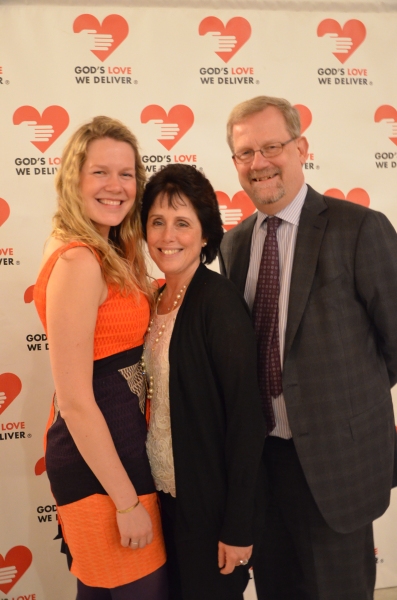 Erin, Jane, and Patrick Shea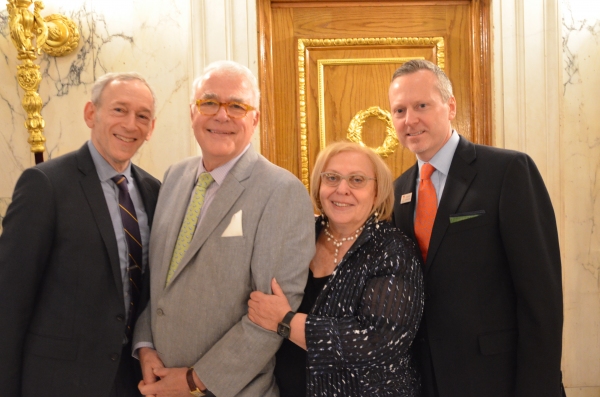 Jon Gilman, Michael Sennott, Sylvia Vogelman, and David Ludwigson

Linda Fairstein and Michele Ateyeh

Linda Fairstein, Karen Pearl, Barbara Ehrenreich, Chef Michael Anthony, and Robin Cook

Nic Cortese and Candy Bonder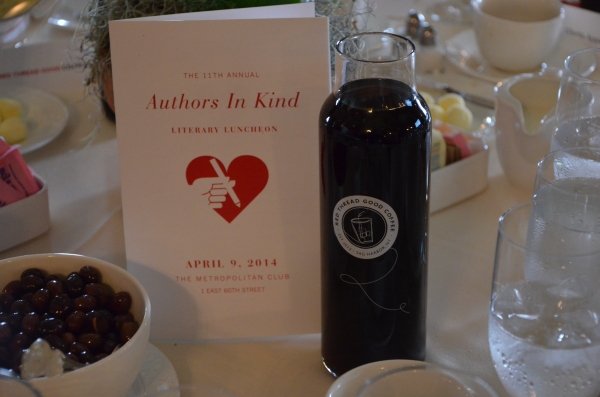 Red Thred Good Coffee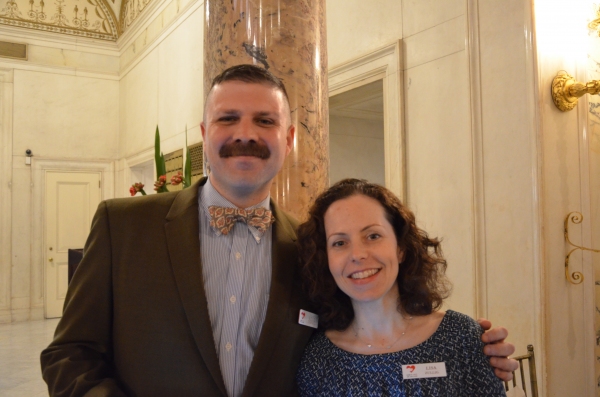 Reno Tripiano and Lisa Zullig

Related Articles
More Hot Stories For You
Photo Flash: COMPANY Cast Strikes a Pose in Character!
Following the critically acclaimed, sold-out engagement in London's West End, the visionary new production of Stephen Sondheim and George Furth's land... (read more)

Breaking: Steve Buscemi, Chris Messina & More Join Greta Gerwig and Oscar Isaac in NYTW's THREE SISTERS
Complete casting, creatives, and more have been announced for New York Theatre Workshop's adaptation of Three Sisters by Anton Chekhov, for the previo... (read more)

Hudson Loverro and More to Star in TREVOR; Full Casting Announced
Producers Roy Furman John Ambrosino / Josie Bray / Mark Woods have announced the 19-member company of Trevor, the new musical making its New York prem... (read more)

BWW Exclusive: Thomas Schumacher Reveals Next Steps for HERCULES, AIDA & More!
As BroadwayWorld previously reported, a new North American tour of Elton John and Tim Rice's Tony-winning Broadway smash Aida will premiere at Paper M... (read more)

Photo Flash: First Look at Roger Bart, Olly Dobson, and the Cast of BACK TO THE FUTURE in Action!
We've got your first look at the all new musical adaptation of BACK TO THE FUTURE!... (read more)

Photo Flash: First Look at FLY at La Jolla Playhouse, Starring Storm Lever, Lincoln Clauss, Isabelle McCalla, and More!
La Jolla Playhouse presents the new musical Fly, based on the J.M. Barrie novel Peter and Wendy.... (read more)