Click Here for More Articles on HUGH JACKMAN
Photo Flash: Hugh Jackman Receives the Kirk Douglas Award for Excellence in Film
On Monday night, Academy Award nominated actor Hugh Jackman received the Kirk Douglas Award for Excellence in Film from the Santa Barbara International Film Festival at the Ritz Carlton Bacara in Santa Barbara, CA. Jackman was honored for his illustrious career in film and his recent work in The Front Runner. On hand to celebrate this momentous occasion were cast mate J.K. Simmons, Director Jason Reitman, and longtime friend Ben Mendelsohn.
Since 2006, the Kirk Douglas Award for Excellence in Film has been awarded to a lifelong contributor to cinema through their work in front of the camera, behind, or both. Past honorees include Judi Dench, Warren Beatty, Jane Fonda, Jessica Lange, Forest Whitaker, Robert DeNiro, Michael Douglas, Harrison Ford, Quentin Tarantino, Ed Harris, and John Travolta.
Almost 300 guests attended the ultimate love letter to Jackman, including Bo Derek, Christopher Lloyd, John Corbett, and Carol Burnett. While Mendelsohn amused the audience off the cuff, Simmons happily pointed out to guests that "they will never be in the same room as someone of this caliber." Montages throughout the evening highlighted his singing, dancing, and acting, while Jackman blushed with embarrassment when his Eddie the Eagle scene played with Bo Derek across the table!
"Do you know how Hugh got the role of Wolverine," Reitman asked the guests. "In a moment of Hollywood luck, he was cast one week before shooting began. Without any further knowledge of the project, he began studying wolverines, like the animal wolverines!" Reitman chuckled. Reitman continued to praise Jackman on his preparedness, his humanity, and charisma and as Reitman presented Jackman with the award, everyone in the room stood up with admiration and respect.
Jackman jokingly began his speech noting, "the best part about this evening not being televised, there is no music to rush me off the stage. I'm going to do everything wrong in speechmaking. This is going to be long and I'm going to thank everyone. Just warning you." Many laughs and heartfelt stories later, also known as "the best speech I've ever heard," and mentioning his tea with Kirk Douglas on Monday, Jackman wrapped up the evening thanking the Santa Barbara International Film Festival for bestowing the honor upon him.
Raising more funds than ever, the proceeds will directly support the many educational and community programs hosted by the Santa Barbara International Film Festival such as Mike's Field Trip to the Movies, the 10-10-10 Mentorship program and competitions, the Film Studios Program, Apple Box Family Films and the festivals new initiative to be launched this summer, Film Camp.
Photo Credit: Rebecca Sapp/Getty Images


Jason Reitman, Hugh Jackman, J.K. Simmons, Setenay Osman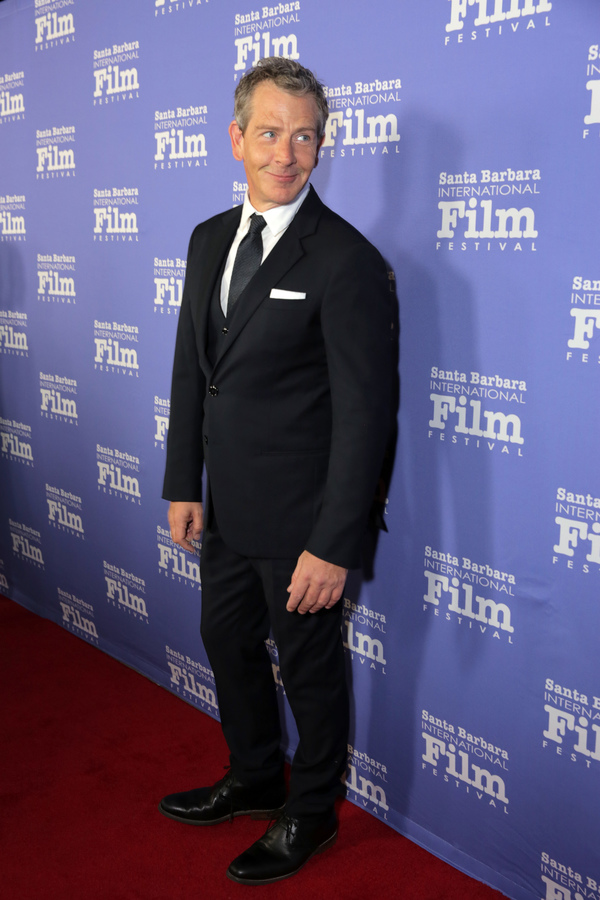 Ben Mendelsohn

Hugh Jackman, Deborra-Lee Furness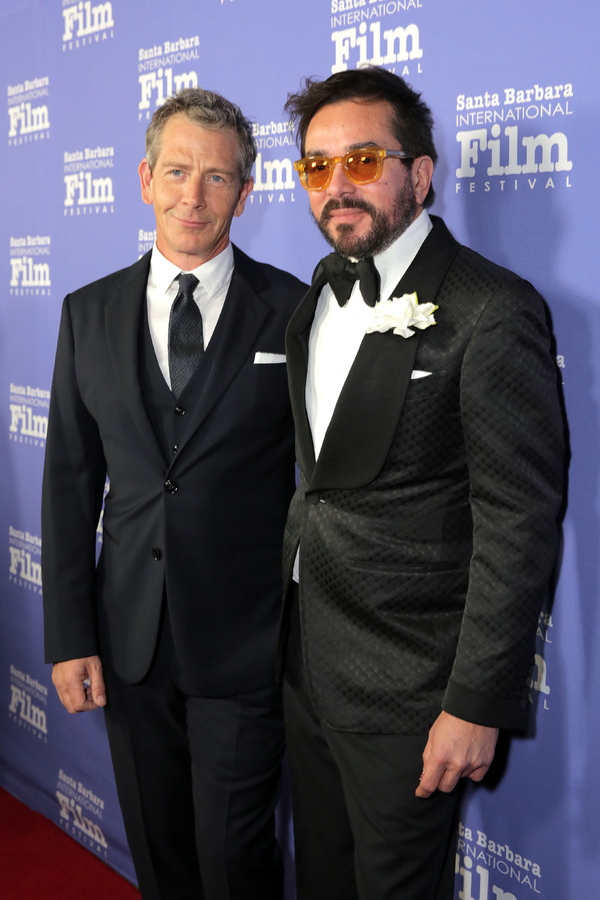 Ben Mendelsohn, Roger Durling

J.K. Simmons, Hugh Jackman, Ben Mendelsohn, Helen Estabrook, Jason Reitman

Jason Reitman, Hugh Jackman, J.K. Simmons

Hugh Jackman, Deborra-Lee Furness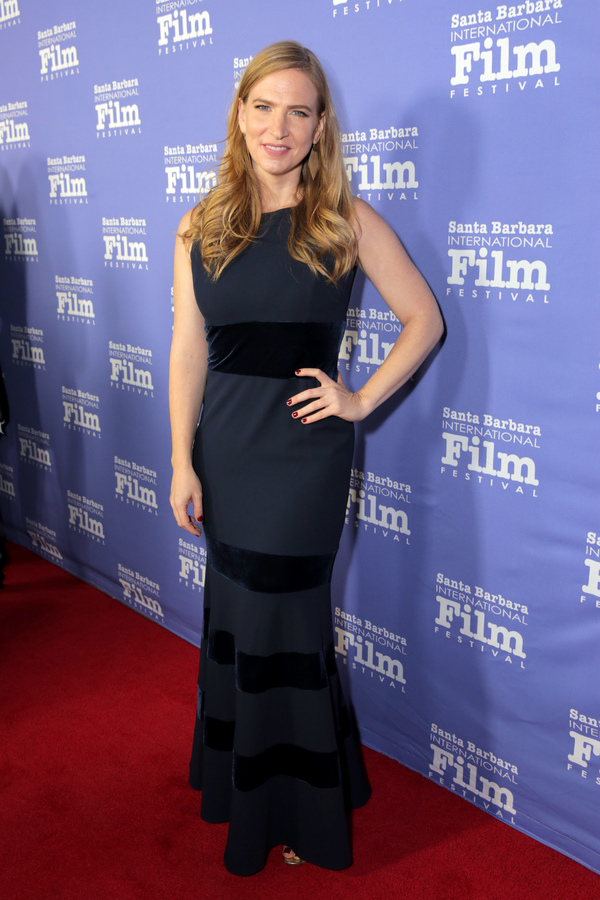 Helen Estabrook

Ben Mendelsohn

Jane Walker Wood, Christopher Lloyd

Bo Derek, John Corbett, Jason Reitman, Liana Maeby
Related Articles