Click Here for More Articles on SHAKESPEARE SPOTLIGHT
Photo Flash: First Look at Nikki M. James, Jose Llana and More in The Public's TWELFTH NIGHT Public Works Musical
The Public Theater's free PUBLIC WORKS production of TWELFTH NIGHT, conceived by Kwame Kwei-Armah and Shaina Taub, with music and lyrics by Shaina Taub, and directed by Kwame Kwei-Armah, begins at the Delacorte Theater in Central Park tonight, Friday, September 2, and ribs through Monday, September 5. BroadwayWorld has a first look at the cast in action below!
TWELFTH NIGHT features equity actors Nikki M. James (Viola); Andrew Kober (Malvolio); Jose Llana (Orsino); Jacob Ming-Trent (Sir Toby Belch); and Shaina Taub (Feste); along with cameo group performances by COBU, Jambalaya Brass Band, The Love Show, New York Deaf Theatre, United States Postal Carrier, and Ziranmen Kungfu Wushu Training Center. The Public Works community partner organizations are Brownsville Recreation Center (Brooklyn), Casita Maria Center for Arts and Education (Bronx), Center for Family Life in Sunset Park (Brooklyn), DreamYard Project (Bronx), Fortune Society (Queens), and Military Resilience Project (all boroughs), long with alumni partners Children's Aid Society and Domestic Workers United.
Public Works, The Public's local and national initiative that invites diverse communities across New York to join in creating ambitious works of theater, celebrates its fourth year with an enchanting new musical adaptation of Shakespeare's TWELFTH NIGHT. Professional artists and community members from partner organizations in all five boroughs perform together on stage in this love story that follows the young heroine Viola, who disguises herself as a man when she washes up on the shores of Illyria. When Viola's new boss, Duke Orsino, sends her to win over his unrequited love, the Countess Olivia, Viola's disguise proves too effective, and the Countess falls for the young girl dressed as a boy instead.
Photo Credit: Joan Marcus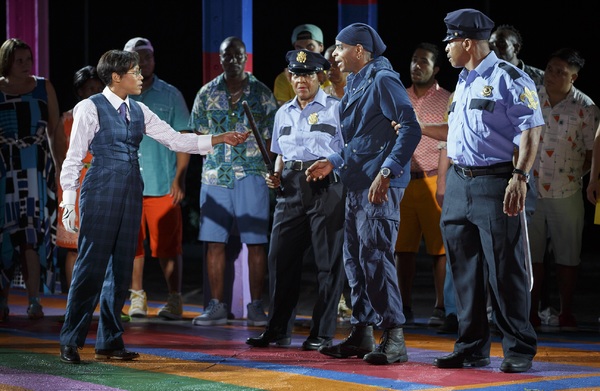 Nikki M. James and David Weaver, Sr., and the company of TWELFTH NIGHT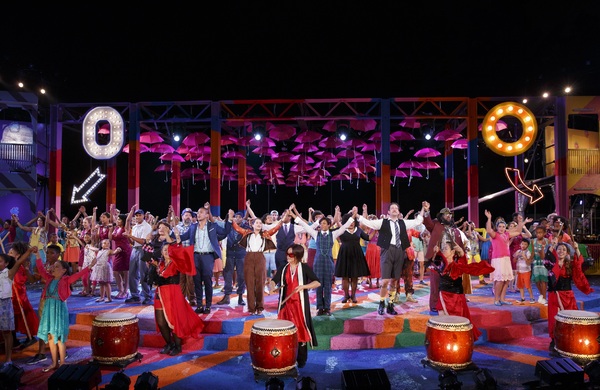 The company of TWELFTH NIGHT

Jose Llana, Nikki M. James, Nanya-Akuki Goodrich, Troy Burton, and the company of TWELFTH NIGHT

Jose Llana and Nikki M. James and the company of TWELFTH NIGHT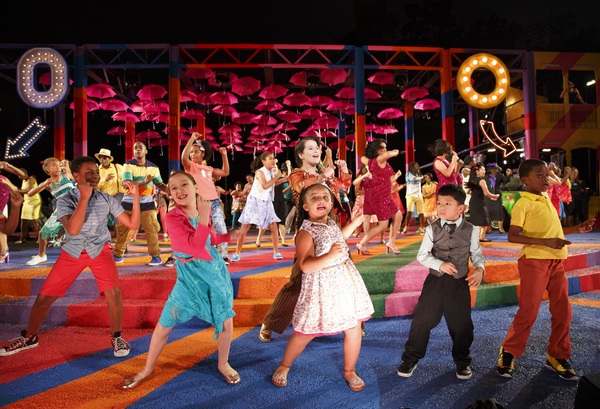 The company of TWELFTH NIGHT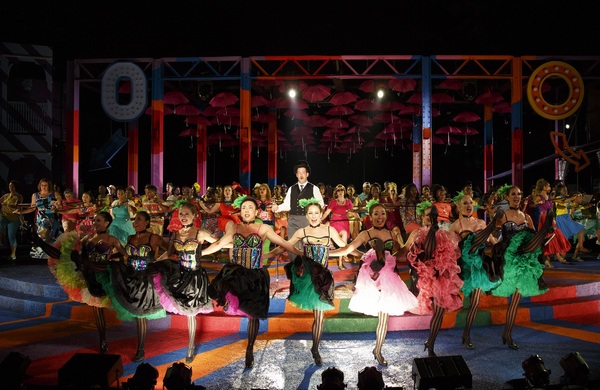 The Love Show (center) and the company of TWELFTH NIGHT

Jose Llana, Nikki M. James, and the company of TWELFTH NIGHT

The company of TWELFTH NIGHT

Jacob Ming-Trent, Daniel Hall, and Patrick O'Hare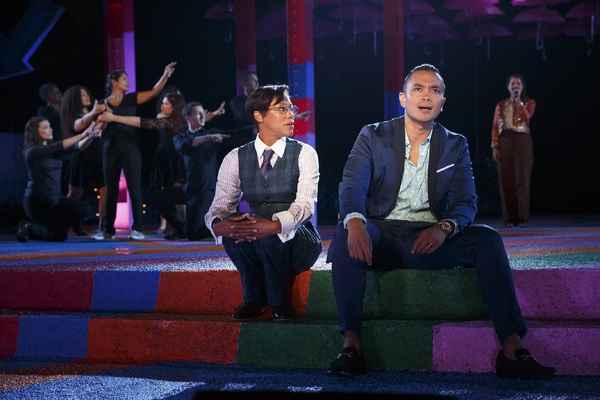 Nikki M. James and Jose Llana (center) and members of New York Deaf Theatre