Photo Flash: First Look at Jane Kaczmarek and More in Deaf West's OUR TOWN at Pasadena Playhouse
Pasadena Playhouse, the State Theatre of California and Deaf West Theatre, the performing arts organization behind the Tony Award-winning and Ovation Award-winning revival of Spring Awakening, present a new production of Thornton Wilder's OUR TOWN. Directed by Tony Award-nominated Sheryl Kaller (Broadway's Next Fall, Mothers and Sons), this groundbreaking new co-production by Pasadena Playhouse and Deaf West Theatre is being performed in both American Sign Language and spoken English through October 22, 2017. BroadwayWorld has a first look a the cast in action below!
Acclaimed actress Jane Kaczmarek stars in Wilder's American masterpiece as the Stage Manager. In addition to Jane, the cast of OUR TOWN, which includes performers signing American Sign Language (ASL) and speaking roles, features: Marie-France Arcilla as Ensemble; Deric Augustine as George Gibbs; Harold Foxx as Howie Newsome; Sandra Mae Frank as Emily Webb; David Gautreaux as Ensemble; Russell Harvard as Mr. Webb; Dot Marie Jones as Mrs. Soames; Leonard Kelly-Young as Ensemble; Troy Kotsur as Simon Stimson; Annika Marks as Mrs. Webb; Ivan Martinez as Ensemble; Amanda McDonough as Ensemble; Natasha Ofili as Ensemble; Sharon Pierre-Louis as Emily Webb; On Shiu as Ensemble; Alexandria Wailes as Mrs. Gibbs; and Jud Willford as Mr. Gibbs.
The cast of OUR TOWN is composed of deaf and hearing actors. The production will be performed in American Sign Language and English in a seamless ballet.
Joining Kaller's OUR TOWN creative team are award-winning choreographer David Dorfman (Indecent), scenic designer David Meyer, costume designer Ann Closs Farley, lighting designer Jared A. Sayeg, co-Sound Designer Leon Rothenberg, co-Sound Designer Jonathan Burke, associate director Srda Vasiljevic, ASL masters Joshua Castileand Jevon Whetter, and production stage manager Jenny Slattery.
CLICK HERE to read our BroadwayWorld review of the terrific production.
For more information on all productions at Pasadena Playhouse, visit PasadenaPlayhouse.org.
Photo Credit: Jenny Graham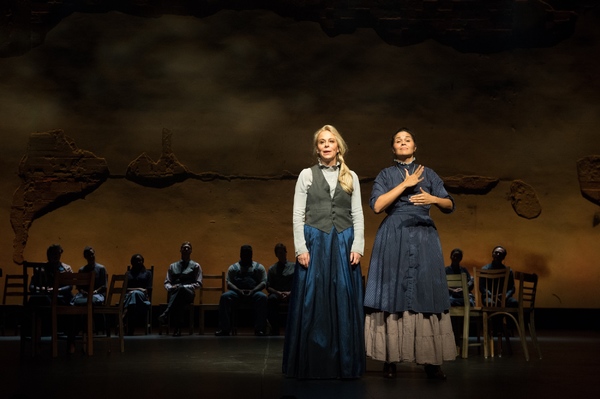 Jane Kaczmarek and Alexandria Wailes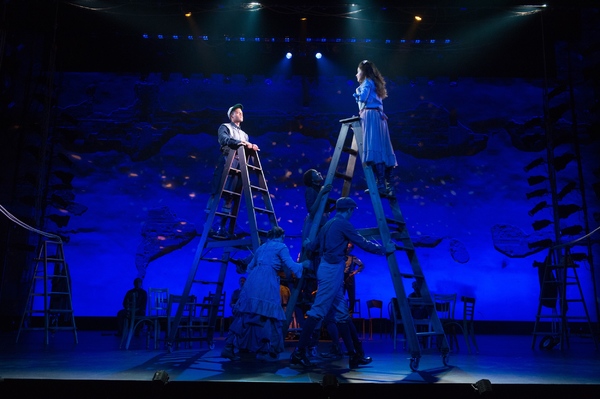 Deric Augustine and Sandra Mae Frank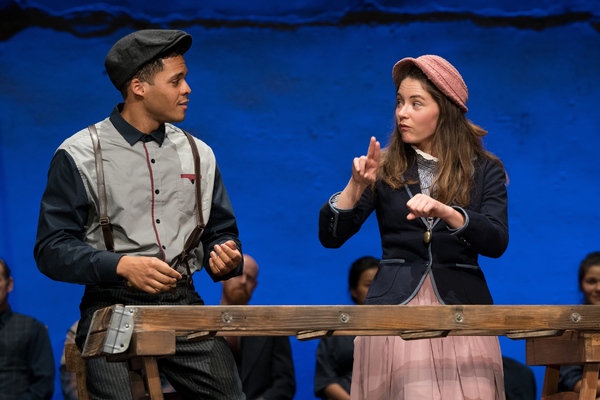 Deric Augustine and Sandra Mae Frank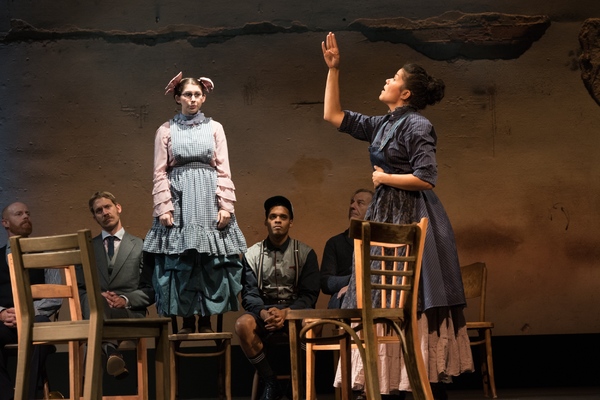 Amanda McDonough and Alexandra Wailes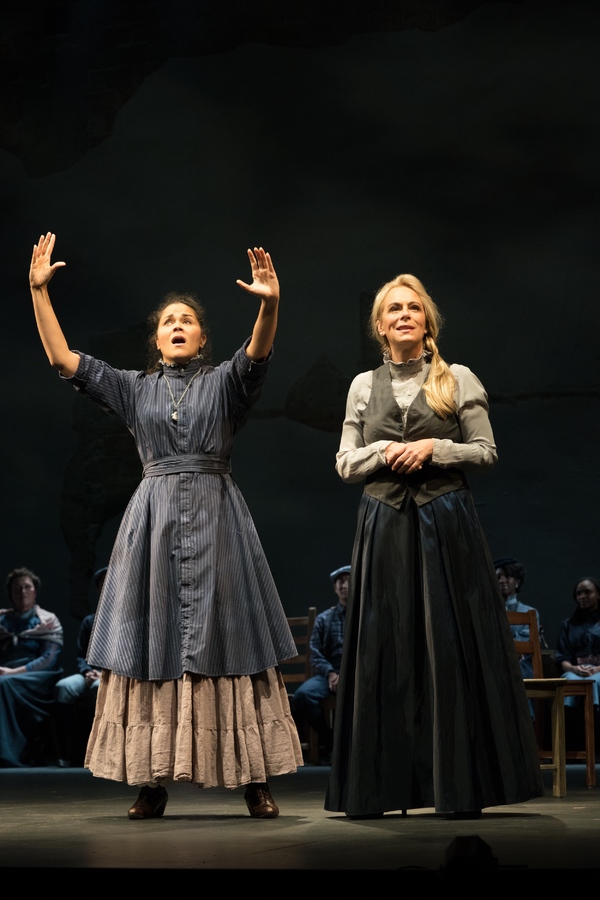 Alexandria Wailes and Jane Kaczmarek

Jane Kaczmarek and Troy Kotsur

The cast of OUR TOWN at Pasadena Playhouse

Sharon Pierre-Louis, Marie France Arcilla and Alexandria Wailes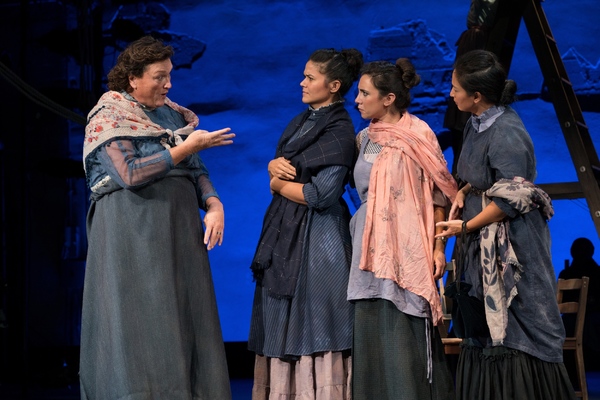 Dot Marie Jones, Alexandria Wailes, Annika Markes and Marie France Arcilla

David Gautreux, Harold Foxx, Russell Harvard and Marie France Arcilla

The cast of OUR TOWN at Pasadena Playhouse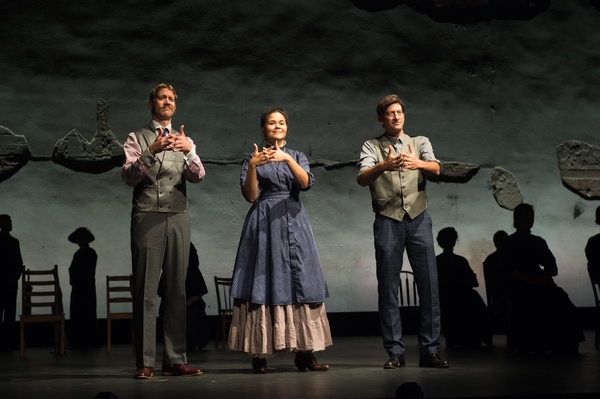 Russell Harvard, Alexandria Wailes and Troy Kotsur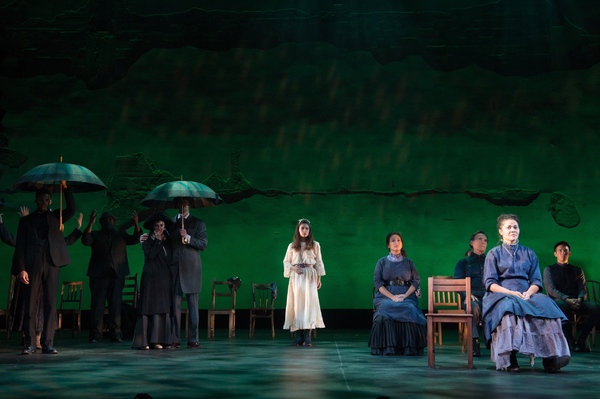 The cast of OUR TOWN at Pasadena Playhouse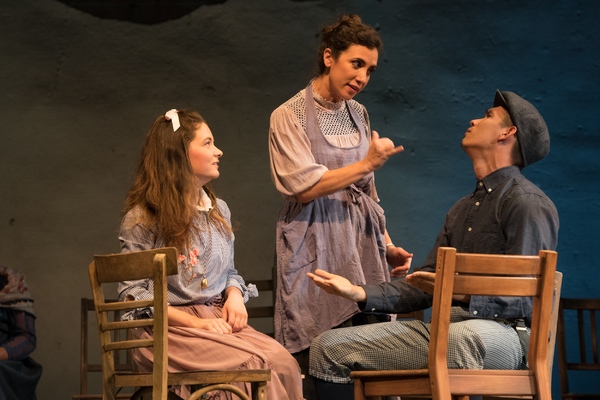 Sandra Mae Frank, Annika Marks and Marco Gutierrez
Related Articles
More Hot Stories For You