Photos: Cynthia Erivo, Nick Kroll & John Mulaney Host Special Holiday Screening of LOVING
Focus Features has shared photos from yesterday's special holiday screening of LOVING at the Tribeca Screening Room. THE COLOR PURPLE's Cynthia Erivo co-hosted the event alongside LOVING costar Nick Kroll and John MULANEY from Broadway's OH HELLO! for members and couples of the Broadway community. The event concluded with an intimate reception at the Tribeca Grill after the screening. LOVING is now playing in theatres across the country.
From acclaimed writer/director Jeff Nichols, LOVING celebrates the real-life courage and commitment of an interracial couple, Richard and Mildred Loving (portrayed by Golden Globe Award nominees Joel Edgerton and Ruth Negga), who married and then spent the next nine years fighting for the right to live as a family in their hometown.
Their civil rights case, Loving v. Virginia, went all the way to the Supreme Court, which in 1967 reaffirmed the very foundation of the right to marry - and their love story has become an inspiration to couples ever since.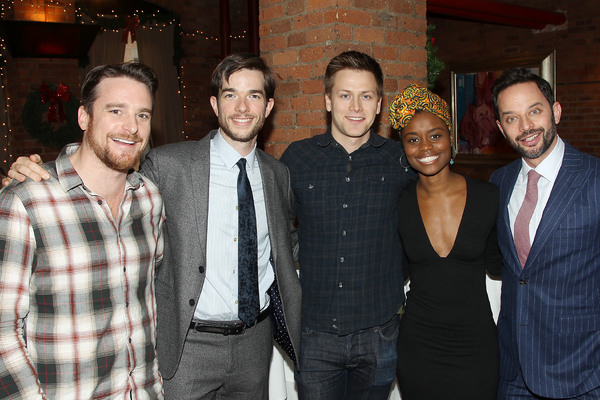 A Special Holiday Screening of "LOVING" -Pictured: Bill English, John Mulaney, Carl Lundstedt, Denee Benton, Nick Kroll -Photo by: Marion Curtis/Starpix -Location: Tribeca Screening Room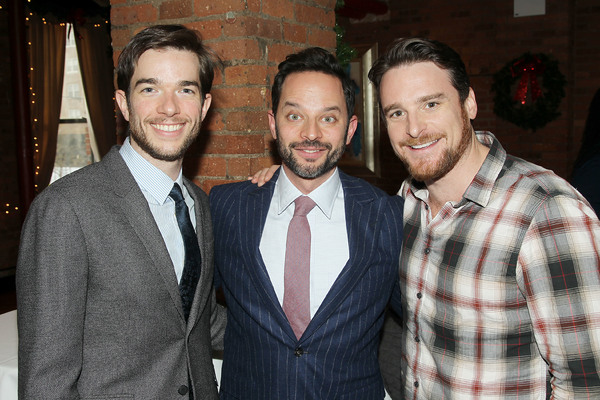 A Special Holiday Screening of "LOVING" -Pictured: John Mulaney, Nick Kroll, Bill English -Photo by: Marion Curtis/Starpix -Location: Tribeca Screening Room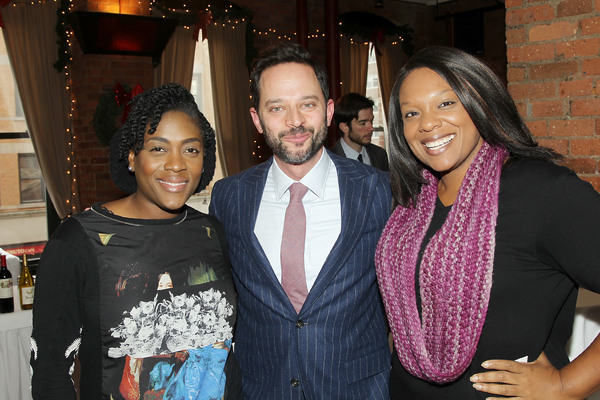 A Special Holiday Screening of "LOVING" -Pictured: Carla Stewart, Nick Kroll, Carrie Compere -Photo by: Marion Curtis/Starpix -Location: Tribeca Screening Room

A Special Holiday Screening of "LOVING" -Pictured: Nick Kroll, Carrie Compere -Photo by: Marion Curtis/Starpix -Location: Tribeca Screening Room

A Special Holiday Screening of "LOVING" -Pictured: John Mulaney, Cynthia Erivo, Nick Kroll -Photo by: Marion Curtis/Starpix -Location: Tribeca Screening Room

A Special Holiday Screening of "LOVING" -Pictured: Nick Kroll, Cynthia Erivo, Denee Benton, John Mulaney -Photo by: Marion Curtis/Starpix -Location: Tribeca Screening Room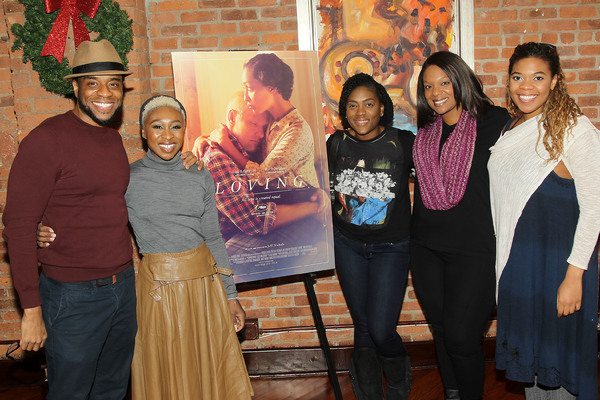 A Special Holiday Screening of "LOVING" -Pictured: Cast of the "The Color Purple" -Photo by: Marion Curtis/Starpix -Location: Tribeca Screening Room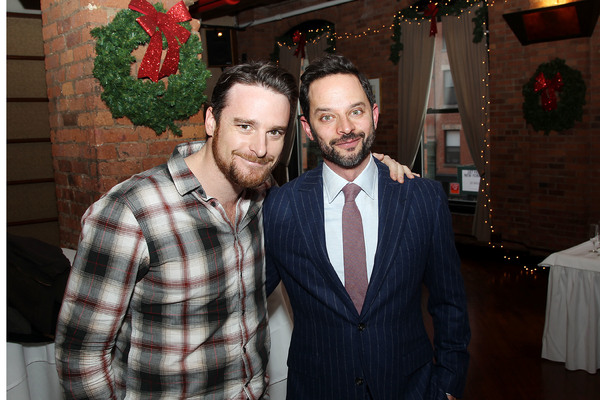 A Special Holiday Screening of "LOVING" -Pictured: Bill English, Nick Kroll -Photo by: Marion Curtis/Starpix -Location: Tribeca Screening Room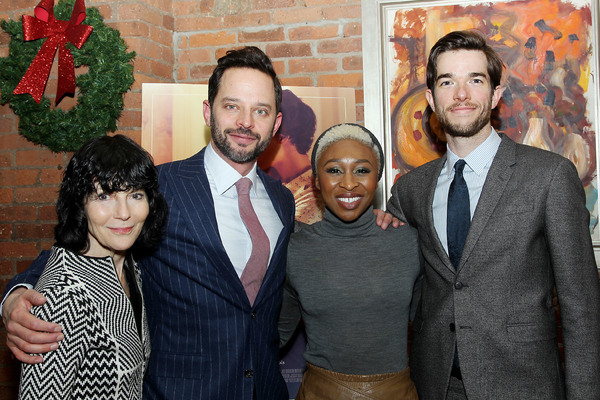 - New York, NY - 12/19/16 - A Special Holiday Screening of "LOVING" -Pictured: Nancy Buirski, Nick Kroll, Cynthia Erivo, John Mulaney -Photo by: Marion Curtis/Starpix -Location: Tribeca Screening Room

- New York, NY - 12/19/16 - A Special Holiday Screening of "LOVING" -Pictured: Nick Kroll, Cynthia Erivo, John Mulaney -Photo by: Marion Curtis/Starpix -Location: Tribeca Screening Room