Photo Flash: Casts of TINK!, CAMP ROLLING HILLS and THE GOLD Turn Out for NYMF Opening Party
Last night, the casts of of TINK!, CAMP ROLLING HILLS and THE GOLD turned out for the NYMF Opening Night Party at 42West. Scroll down for photos!
TINK!, with a book by Anthony Marino, music by Lena Gabrielle, and lyrics by Greg Kerestan & Lena Gabrielle, is set before time was important, when there was an island full of music and magic and pirates, natives, fairies and other mysterious folk lived, loved and fought together - until one young fairy and one young pirate crossed paths.
When first mate James of the Jolly Roger meets the yearning, idealistic young fairy Tinkerbell, their star-crossed romance brings together the entire population of Neverland, from the mischievous Dream Weaver fairies to the mighty Natives, and even a colony of scavenging boys whose leader fell from the sky.
Camp Rolling Hills Musical, LLC/Center Stage Theatre Company welcome Sophia Gennusa (Doctor Zhivago, Matilda - Tony Honors for Excellence in Theatre), James Ignacio (The King And I), Mitchell Sink (Elf, Matilda, A Christmas Story), and Beatrice Tulchin (Matilda, A Christmas Story) in CAMP ROLLING HILLS, a new musical with book and lyrics by Stacy Davidowitz and David Spiegel, music and lyrics by Adam Spiegel and directed by Jill Jaysen.
Also featured in the company of CAMP ROLLING HILLS are Gia Asperas (Seussical National Tour), John Krause (Fun Home, Rock of Ages National Tour), Jillian Louis (It Shoulda Been You), Jamie Mann(Billy Elliot National Tour), Grace Rundhaug ("The Sound of Music Live!", "Manhattan Night"), Keith Varney (I Got Fired - NYMF/DIMF award), Antonio Antonelli, Sarah Bates, Carrie Berk, Maizy Boosin, Jasper Burke, Lucas Casellas, Jonathan Eiler, David Hoffman, Chloe Manna, Merin McCallum, Will Varvaro, and Samantha Webster.
Pack up your duffle bags and head to CAMP ROLLING HILLS for another wild summer of tune-filled campfires, bunk beds, and treasure hunts (for missing underwear, that is!). From learning a new sport, to discovering a new talent, to finding their first love, these 12 tweens are off on an 8-week adventure that will forever change their lives. It doesn't matter if you are a nerd, a jock, a tomboy, or a girly-girl, because true friendships are made when all the rules are broken. After all, there is a different definition of cool at Camp!
Laura Yosowitz and Vital Arts Collaborative present THE GOLD, a new musical about one man's fight for love, family and country, with book by Andrea Lepcio and Phil Yosowitz, music and lyrics by Phil Yosowitz and direction by Spiro Veloudos.
Joseph Cohen is a Jewish-German boxer who finds his 1936 Olympic ambitions crushed as the Nazis rise to power. He soon learns that his toughest fight lies outside the ring as he is separated from the woman he loves and their young son. Set against the backdrop of the Holocaust and the creation of Israel, THE GOLD is a testament to the resilience of the human spirit and the journey of self-discovery that each of us takes as we search for purpose in our lives.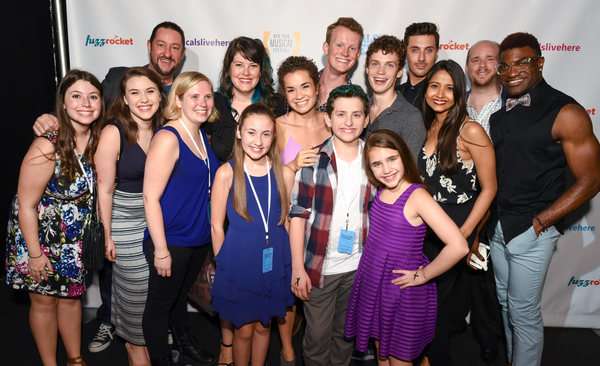 (Back, l. to r.) John Paul Almon, Lauren Elder, PJ Adzima, Patch David, Ben Wren and Jason Eno; (Middle, l. to r.) Lindsay Wormser, Sarah Battaglia, Laura Malseed, Elly Nobel, Kurt Hellerich and Shoba Narayan; (Front, l. to r.) Sofia Guarnaschelli, Colton Maurer and Amanda Swickle, the company of TINK!.

Beatrice Tulchin, James Ignacio, Sophia Gennusa, Gia Asperas, John Krause, Jamie Mann, Mitchell Sink and Adam Spiegel, the company of CAMP ROLLING HILLS.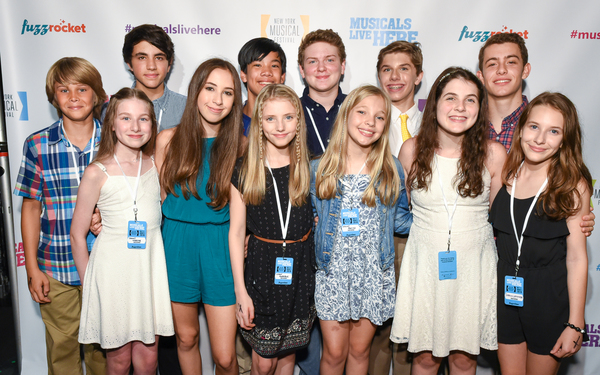 Jamie Mann, Sammy Webster, Will Varvaro, Carrie Berk, James Ignacio, Grace Rundhaug, Mitchell Sink, Maizy Boosin, Jonathan Eiler, Beatrice Tulchin, David Hoffman and Sophia Gennusa, the company of CAMP ROLLING HILLS.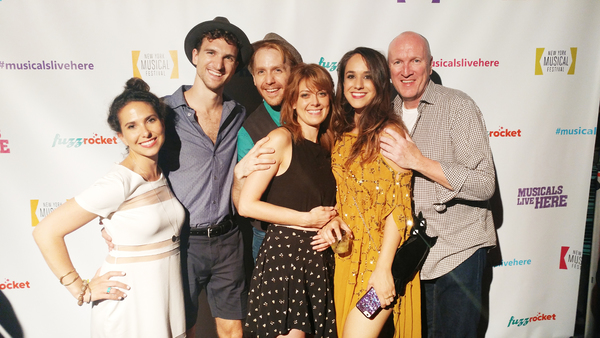 Emily Kron, Steven Grant Douglas, Mick Bleyer, Karis Danish, Kalli Siringis and Kevin B. McGlynn, the cast of THE GOLD.