Photo Flash: Broadway Vets, Danette Holden and Kevin Csolak Host Holiday Hit At Stangl Stage!
It's a hit! Broadway vets, Danette Holden, who was last seen in New York City in the acclaimed Off Broadway production of Cagney, the Musical and Kevin Csolak, currently in Tina Fey's Mean Girls on Broadway at the August Wilson Theatre hosted Hunterdon's Stangl Stage Holiday Cabaret, Shine On, to high acclaim this past Sunday. Produced by LBC Talent, NYC the event featured multigenerational homegrown Hunterdon County talent making their mark on the world stage on Broadway, in the music industry, in film and television.
Holden with success in a few Broadway shows, Miss Hannigan in Annie and the original fairy godmother and bluebird in Shrek, shared her versatility with jazz standard, Ella Fitzgerald's Someone To Watch Over Me and Kay Starr's Man With The Bag.
The house band, Stephen Collins on guitar, Jason Hedrington on piano, Shawn Cavanaugh on Bass and Keith Csolak on drums was joined by NYC professional conductor and pianist, Michelle Rofrano for Raquel Nobile's Amor and Christmas Lullaby. Raquel is a graduate of Manhattan School of Music who presently can be seen in Academy, Tony, and Golden Globe award-winning actor and director, Joel Grey's Yiddish Fiddler On The Roof and is the recipient of the 2018 National Theater Conference's "Emerging Professional" Award.
Highlights included;
Alex Carr, a senior in Montclair State University's Musical Theatre program proving that he is the new talent to be noticed this season giving new life to, Georgia On My Mind and Try A Little Tenderness.
Hannah Bonnett, a Pace University Musical Theatre major recently nominated for the 2018 Broadway World Best Actress Award for her performance as Peter Pan, 54 Below, The Bitter End, The West End Lounge, and the Laurie Beechman Theatre killed on Ella Henderson's Ghost and the gave attention to the new film, A Star Is Born with the cover of Ga Ga's recent hit, I Will Always Remember You This Way.
Justin Lopez, Feinstein's 54 Below for Shine/MSD Benefit, The Bitter End, March for Our Lives, impressed every producer and director in the room taking us back to old Hollywood with I'll Build A Stairway to Paradise from V. Minnelli's An American In Paris.
Newcomer, 16 year old, Bella DePaola, a musical theatre vocalist shocked the audience with her incredible rendition of Creep by Radiohead.
Recognized for their accomplishments were Eric Sirota (Off-Broadway; Frankenstein, Day of Wrath, Your Name on My Lips), Cara London, Megan Gecik (Radio City Music Hall Rockettes), Jake Diebert (Paul Taylor 2 Company), Cassidy Johnson (Boston Celtics Dancer). Each spoke eloquently of their journey and story and encouraged hopefuls in attendance.
Hosts and headliners thrilled the audience, with one guest stating, 'the talent in this county is beyond expectation, and he continued, 'what an amazing evening of professional performance... something I thought I could only see in the city. Tonight I was witness to real stars both present and future, how exciting!'
Pop singer, 10 year old, Lila Grace Pfefferle, International Peace Day for the UN in Times Square, Come Together Music Festival, 54 Below, The Bitter End, SNL, pumped up the crowd with Disney Channel's Teen Beach Movie favorite, Fallin For Ya and Dove Cameron's What A Girl Is with backup by Kjersti Long and Megan Simonelli.
Rock prodigy, 11-year old, Kjersti Long, The Stone Pony, The Apollo Theatre, The House of Blues-San Diego, The Bitter End impressed with Joan Jet's Hate Myself for Lovin You, The Story by Brandi Carlile backed up by Delaney Dean, Audrey Kreitner, and Jessica Schuchardt and Benetar's Love Is A Battlefield. Long also debuted an original from her up and coming album, duet; Make It Through The Night with Justin Lopez; Jeremy Long on acoustic guitar.
Csolak with credits including Broadway; Mean Girls, How The Grinch Stole Christmas, original Broadway cast, Off-Broadway; Cirque du Soliel's Wintuk, Burnt Part Boys, Regional; The Prom, Mean Girls, Stage; 2018 VMA's with Hayley Kiyoko, 2018 Super Bowl Halftime Show with Justin Timberlake and TV; The MICK, Boardwalk Empire, Blue Bloods, KC Undercover, Mysteries of Laura and more did not disappoint sharing anecdotes throughout the evening. Csolak shared a quiet moment before the event's finale, that the holiday, '...is truly about celebrating and sharing the love you have for the people who would seriously do anything for you,' as he introduced his rendition of Michael Buble's Home. Dedicating his performance to those who could not be with us this holiday season, the room was brought to a thoughtful and emotional moment with one guest sharing, '...I just fell in love again with this young star.'
Other notable performances; Ryan Apgar and Jessica Schuchardt's cover of Lucky by Jason Mraz and Colbie Caillat; Vince Gill's Peace On Earth by Apgar and Lopez with featured debut soloist, 6 year old, Brynn Simonelli to which upon completion, the audience cheered.
Ensemble members of The Hunterdon County Pro Kids On Tour Vocal Troupe were Alex Apgar, Abby Bisson, Scarlett Borchin, Masen Chen, Samantha Chen, Kyleen Constant, Emily Denis, Jillian French, Madison Fonseca, Dani Gilbert, Kate Marinelli, Amelia Milza, Jaime Myers, Rachel Oddy, Autumn Spanner, and Emily Young.
Special thanks to Stephen Csolak, Dar Calkin, Pam Dean, Kelly Casanova, The Blue Fish Grill, and Old York Vineyards, Photographer, Pete D'Amato and Videographer, Laurie O'Neal. This event was produced by LBC Talent, NYC. The cabaret celebration will continue on November 30th, 2019 For more information on the production or similar events both in NYC and the tri-state, contact www.lbctalent.com.


Leesa Csolak, Kevin Csolak, Danette Holden and Megan Gecik

Dar Calkin, Kevin Csolak and Danette Holden

Raquel Nobile, Kevin Csolak and Michelle Rofrano

Cassidy Johnson, Jake Diebert and Megan Gecik

Keith Csolak, Stephen Collins, Shawn Cavanaugh, Jason Hedrington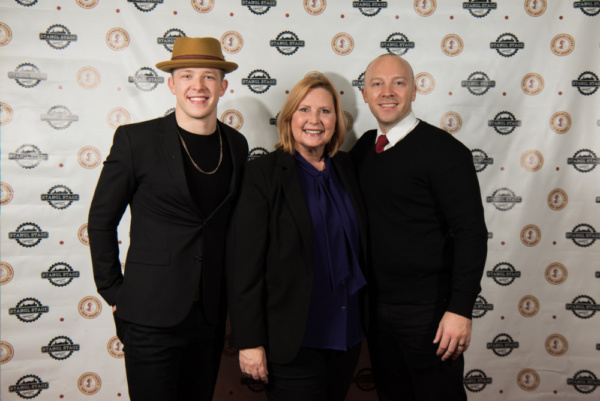 Kevin Csolak, Leesa Csolak, Stephen Csolak

Justin Lopez, Danette Holden, Kevin Csolak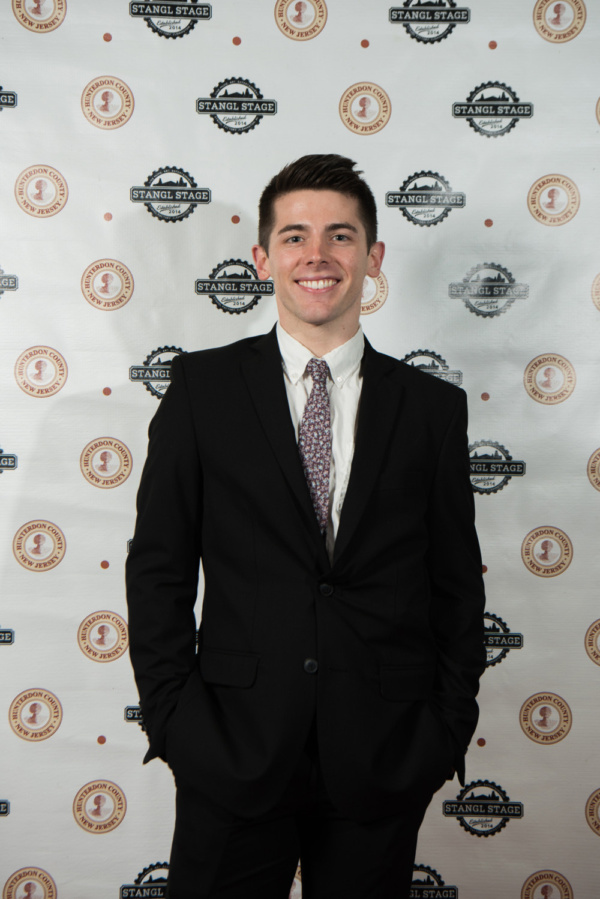 Jake Diebert

Danette Holden, Lila Pfefferle, Kevin Csolak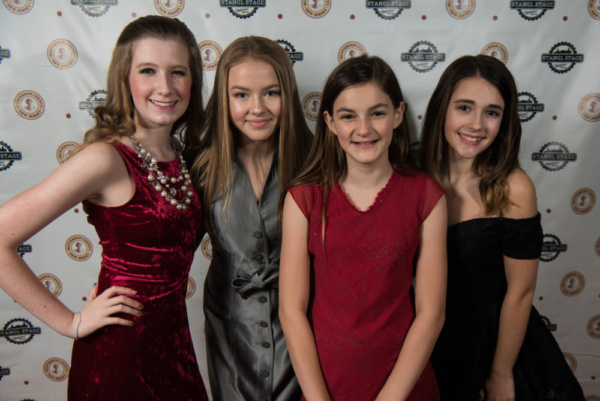 Delaney Dean, Audrey Kreitner, Kjersti Long, Jessica Schuchardt

Stephen Collins, Ryan Apgar, Keith Csolak, Jessica Schuchardt, Shawn Cavanaugh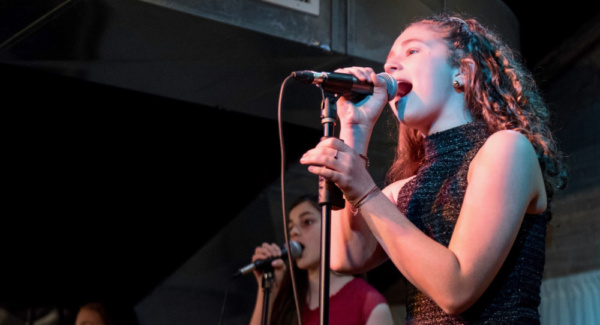 Lila Pfefferle

Hannah Bonnett

Cara London and Eric Sirota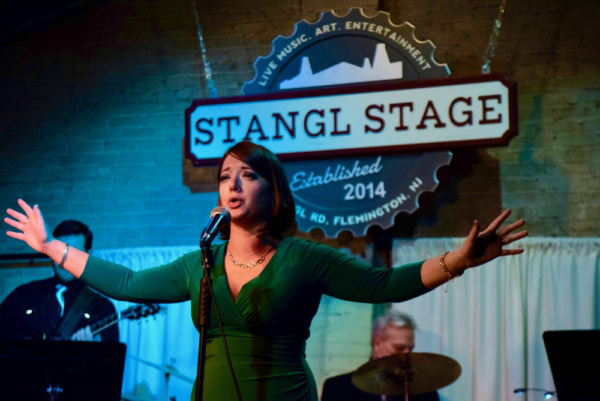 Deborah Heagen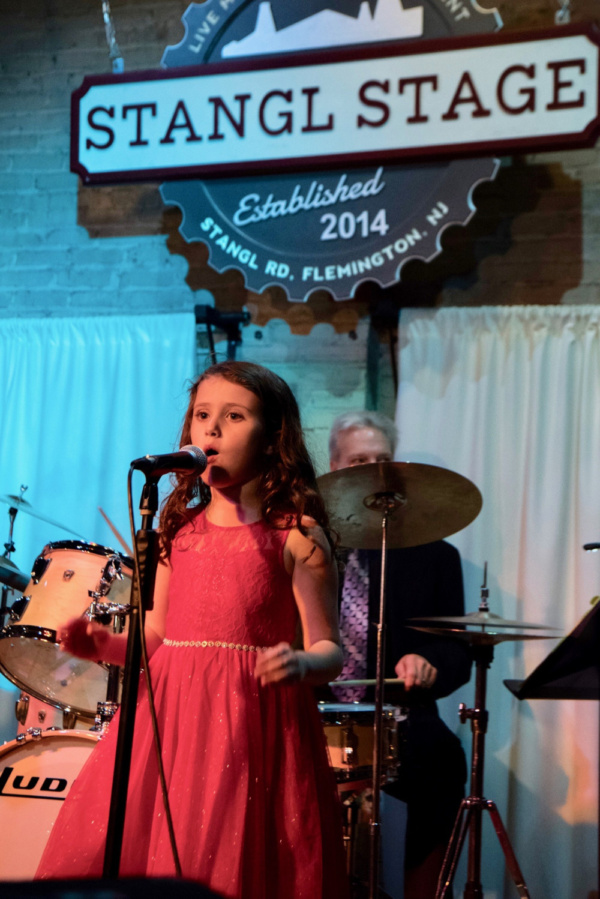 Brynn Simonelli

Bella DePaola and Justin Lopez

Stephen Collins, Keith Csolak, Shawn Cavanaugh and Alex Carr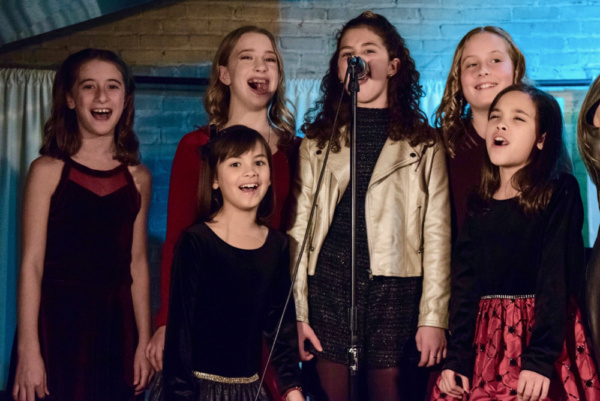 Abby Bisson, Samantha Chen, Autumn Spanner, Lila Pfefferle, Emily Denis, Masen Chen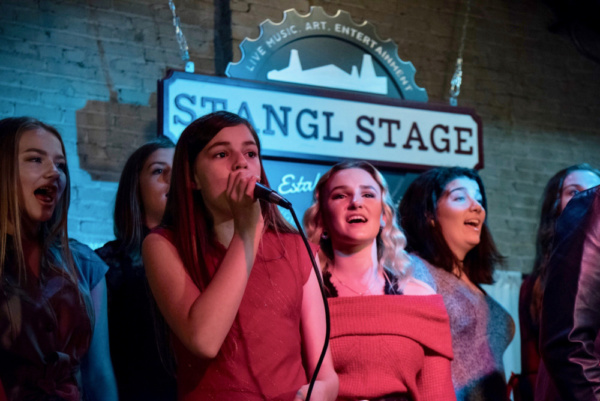 Audrey Kreitner, Briana Tobin, Kjersti Long, Dani Gilbert, Rachel Oddy
Related Articles
More Hot Stories For You
Patti LuPone Wants to Narrate Mary Trump's New Book For Randy Rainbow to Lip-Sync
Could we be getting a new Randy Rainbow/Patti LuPone collaboration? We sure hope so!...

QUIZ: Attend the Winter's Ball to Find Out Which Hamilton Star Will Be Your Date!
We're going back to 1780 for A Winter's Ball (you know, where the Schuyler Sisters are the envy of all?) for our latest Hamilton quiz!...

VIDEO: Listen to Act 1 of HAMILTON, Acted Out by The Muppets
Voice actor and comedian Ricky Downes III has recorded all of Act I of Hamilton... in the voices of all The Muppets!...

VIDEO: On This Day, July 9- Lin-Manuel Miranda, Phillipa Soo, Ariana DeBose, and Leslie Odom, Jr. Say Goodbye to HAMILTON
On this day in 2016, original Hamilton cast members, Leslie Odom Jr., Phillipa Soo, and Ariana DeBose along with the musical's star and composer, Lin-...

Governor Cuomo is 'Concerned' About Prolonged Shutdown of the Arts in New York City
Governor Andrew Cuomo said on Monday that he is 'concerned' about the prolonged shutdown of the arts and culture industries in New York City....

Ben Platt Talks Broadway Return, MERRILY, DEAR EVAN HANSEN Film and More
In a new interview with Deadline, Tony Award-winner Ben Platt has revealed updates on a few of his many upcoming projects, including his 'hankering' t...