Photos: Alvin Ailey American Dance Theater Opens Season at Lincoln Center
On June 12, 2013, Alvin Ailey American Dance Theater, one of the world's most popular dance companies, kicked off its seven performance engagement at the David H. Koch Theater. The performance marked the Company's historic return to Lincoln Center for the Performing Arts for the first time in over a decade and its first engagement there led by Artistic Director Robert Battle. Scroll down for photos from the opening festivities!
The evening began with the world premiere of Four Corners by celebrated choreographer Ronald K. Brown and also included performances of Ji?í Kylián's Petite Mort and Alvin Ailey's acclaimed American masterpiece Revelations. Artistic Director Robert Battle beamed with pride as he took the stage to welcome the audience of over 2,000.
Following the performance, 350 guests joined Artistic Director Robert Battle and the stars of Ailey for a festive reception on the theater's promenade, with a menu inspired by celebrity chef Marcus Samuelsson and exquisite event décor byDavid E. Monn. The party was attended by prominent figures in the worlds of entertainment, business, philanthropy, and politics, including Tika Sumpter, Debra Lee, Nelson George, Amsale Aberra, Gary Parr, Representative Theodore Deutch, New York City Councilmember Gale Brewer, Thelma Golden, Susan Fales Hill, Judith Byrd, and Ronald K. Brown.
Fortunately, there are still six additional opportunities to be inspired by Ailey's amazing dancers at Lincoln Center before the engagement closes with Father's Day performances on Sunday, June 16th at 3pm and 7:30pm. A free question-and-answer session with the dancers will follow the inspiring finale of Revelations at the Saturday, June 15th 2pm Family Matinee. For all performances, subject to availability. A $15 Student Rush Offer is available on the day-of for all performances, subject to availability.
The opening night program will be repeated on Friday evening, Saturday afternoon, and Sunday evening. An alternate program, premiering tonight and repeating on Saturday evening and Sunday afternoon, features Garth Fagan's From Before, Ronald K. Brown's Grace, and Robert Battle's Takademe. Saturday evening's program will conclude with Ohad Naharin's phenomenally inventive Minus 16, a work unlike any other in the Ailey repertory in the way it challenges the dancers to improvise and breaks down barriers between audience and performers. All programs, except for Saturdayevening, will conclude with the must-see Revelations.
For further information and to purchase tickets, visit www.alvinailey.org/lc. Tickets may also be purchased at the David H. Koch Box Office, by phone at 212-496-0600, or online at either www.alvinailey.org/lc or www.lincolncenter.org. DAY-OF PERFORMANCE STUDENT RUSH: $15 cash in-person at the box office ONLY with presentation of valid student ID. Subject to availability. Limit one ID/person; one ticket/ID.
Photo Credit: Christopher Duggan

Jeroboam Bozeman, Kelly Robotham, Kanji Segawa and Sean Carmon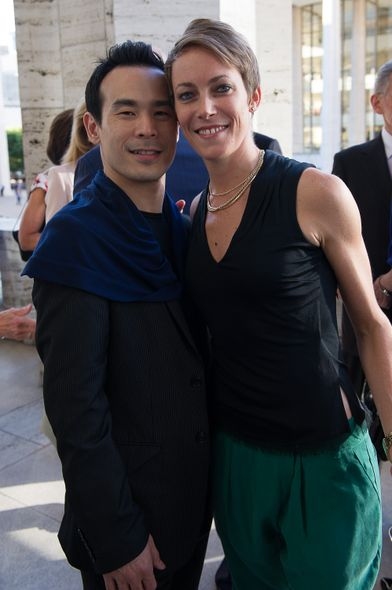 Kanji Segawa and Elisa Clark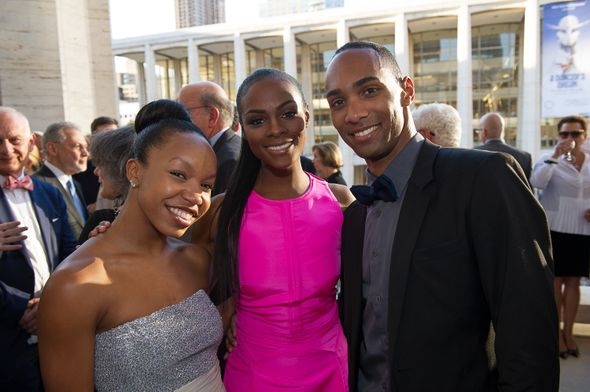 Kelly Robotham, Sean Carmon and Tika Sumpter

Robert Battle and Daria Foster

Robert Battle, Curtistine Waldon-Hoes and Marcus Samuelsson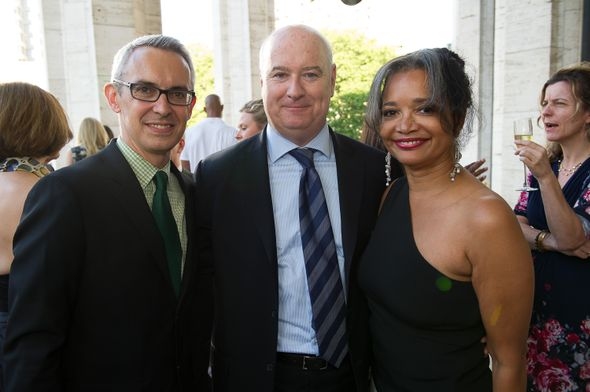 Bennett Rink with Robert and Jonelle Procope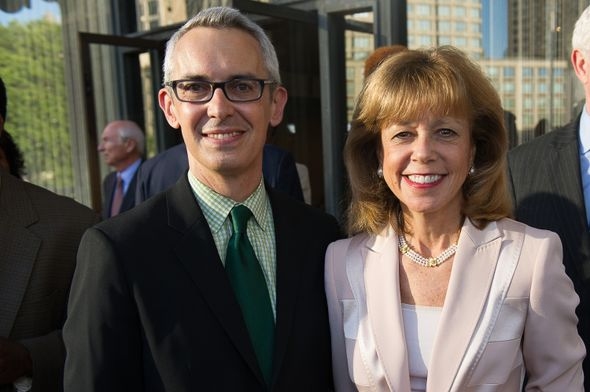 Bennett Rink and Daria Foster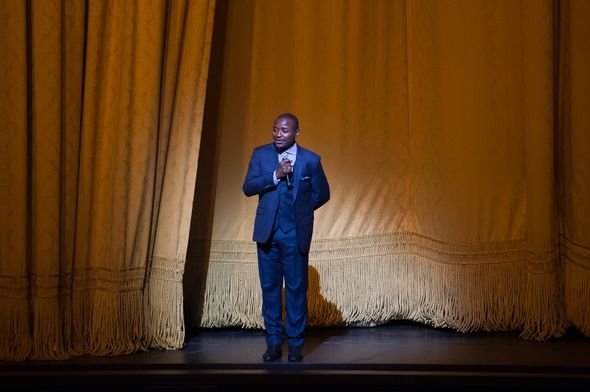 Robert Battle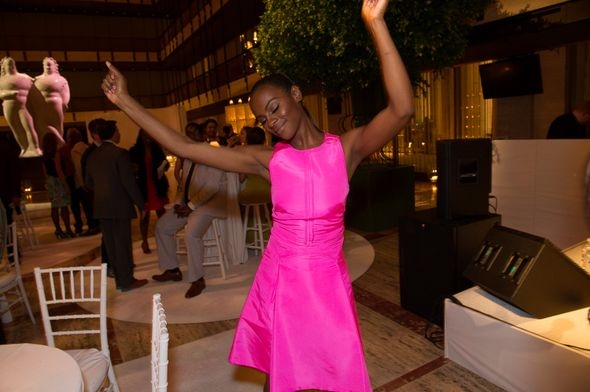 Tika Sumpter

Yasmeen Allen, Tiffany Batifort and Rachel Cook

Marcus Sanuelsson, Judith Byrd and David E. Monn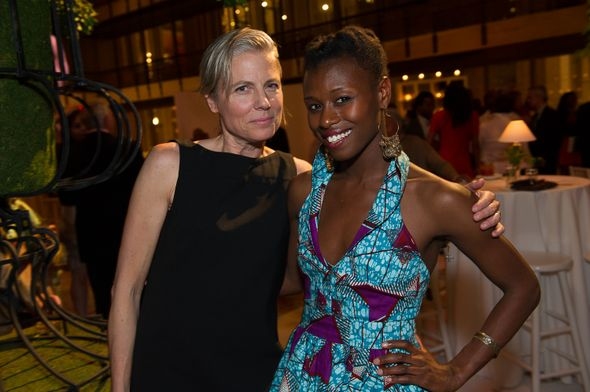 Leslie Maheras and Rachael McLaren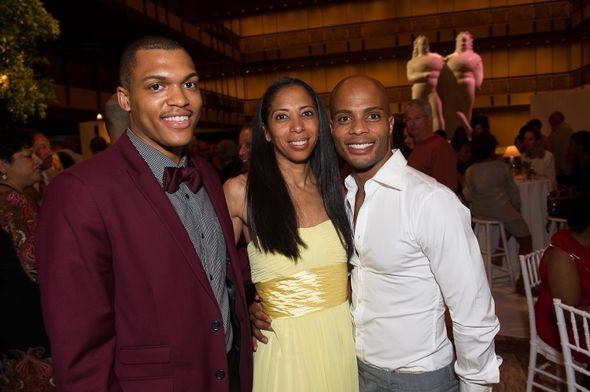 Jamar Mills, Lisa Johnson Willingham and Vernard Gilmore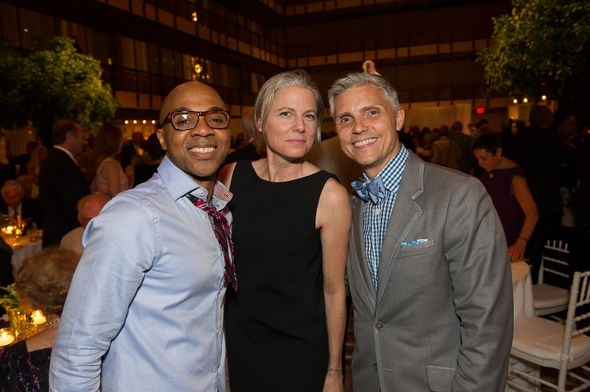 Matthew Rushing, Leslie Maheras and David E. Monn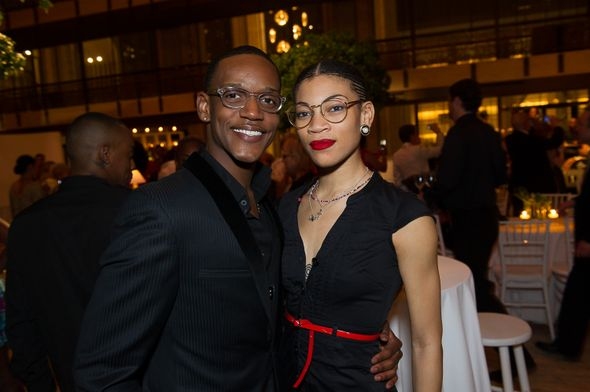 Marcus Jarrell Willis and Ghrai DeVore

Linda Celeste Sims, Hope Boykin and Rachael McLaren

Jeroboam Bozeman, Elisa Clark and Fana Tesfagiorgis

Elisa Clark and Sylvia Waters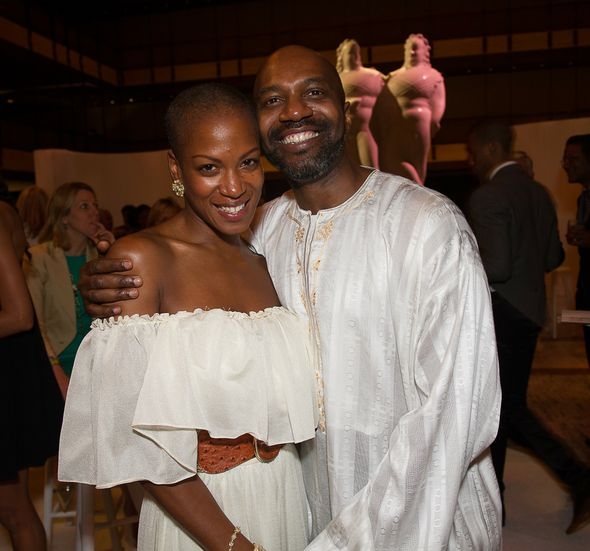 Akua Noni Parker and Ronald K. Brown

Robert Battle and Tika Sumpter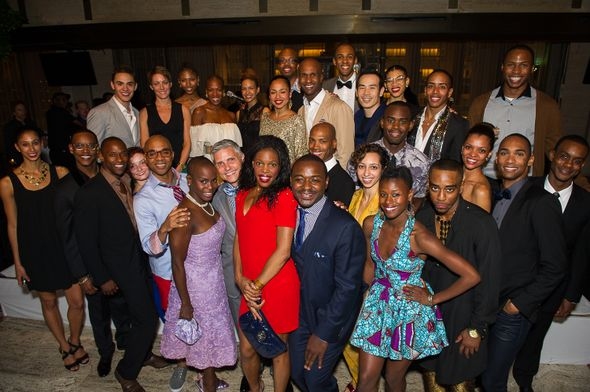 Alvin Ailey American Dance Theater, Robert Battle and David E. Monn