Photo Flash: 2017 Urban Stages' Lifetime Achievement Awards
Urban Stages' Board of Directors and founding artistic director Frances Hill presented the 2017 Urban Stages' Lifetime Achievement Award to Oscar, Emmy and Tony Award-winning legendary set and costume designer Tony Walton. The celebrated Broadway, TV and film star, Melissa Errico, ("Billions", My Fair Lady, High Society, Encores' Do I Hear a Waltz?), presented the award to her mentor and close friend, Tony Waltonat the annual benefit at the Boathouse in Central Park.
Theatre friends and patrons included his wife Gen LeRoy Walton, William Ivey Long, Kate Burton, Jane Krakowski, Sondra & Celso Gonzales Falla, Edwina Sandys, Peidy Lumet, Ed Barlow, Barbara Terry, April Riddle Gow, Saundra Whitney, Lionel Larner, Mary Libby, Lynn San Andres, Barbara & Peter Georgescu, Rosalie Brinton, Zibby & Jim Tozer and Stanley Zareff. Friends and family who could not be there bought program ads and sent love letters, including Alec Baldwin, Jerry Zaks and daughter Emma WAlton Hamilton and son-in-law, Director Steve Hamilton. Steve has directed Urban Stages newest play, Angry Young Man which will open at Guild Hall in East Hampton on May 31st.
This year's fundraiser will benefit Urban Stages' season of new plays and musicals as well as Urban Stages' celebrated Outreach Program -- which brings programs to libraries and schools in all five boroughs of NYC, serving New Yorkers from pre-school to senior adults with its touring programs, along with theatre residencies in community centers and schools.
Photography by Annie Watt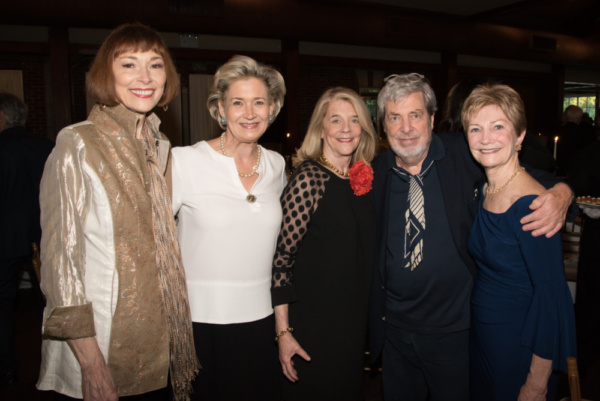 Karen Akers
, April Gow,
Frances Hill
,
Tony Walton
, Lynn San Andres
Jane Krakowski
,
Stanley Zareff
and
Catherine Adler
Piedy Lumet and
Kate Burton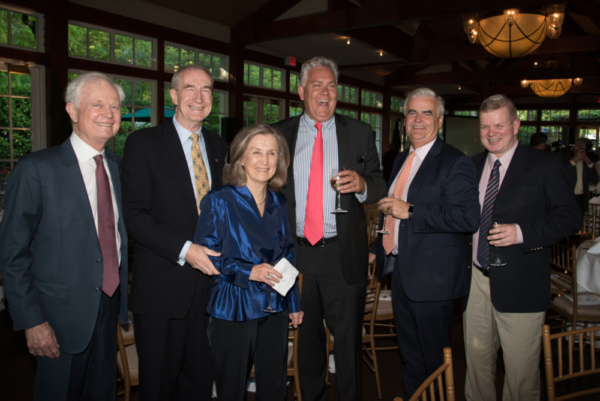 Ed Barlow,
John O'Brien
, Peggy O'Brien, Gavin O'Reilly, Mark Nolan,
Joe Hughes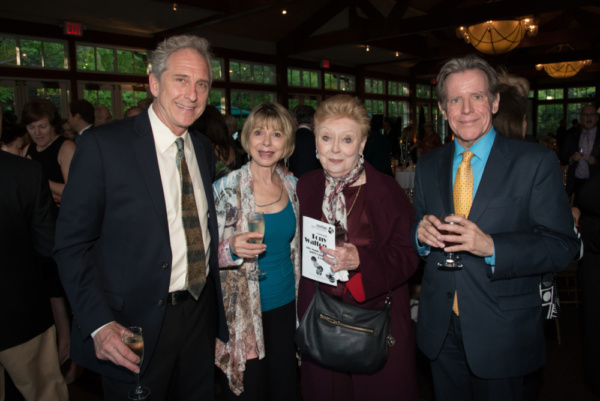 Steve Belida,
Gwen Arment
,
Gail Cooper Hecht
,
Peter Napolitano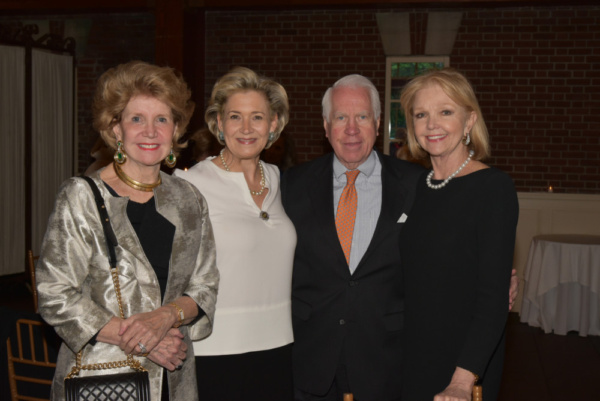 Zibby Tozer, April Gow, Jim Tozer, Doris Liebman
Ted Terry and
James Lea
f
Pan Ferrari, Barbara Terry, Ed Barlow, Lynn San Andres
Edwina Sandys
and T
Ed Kaplan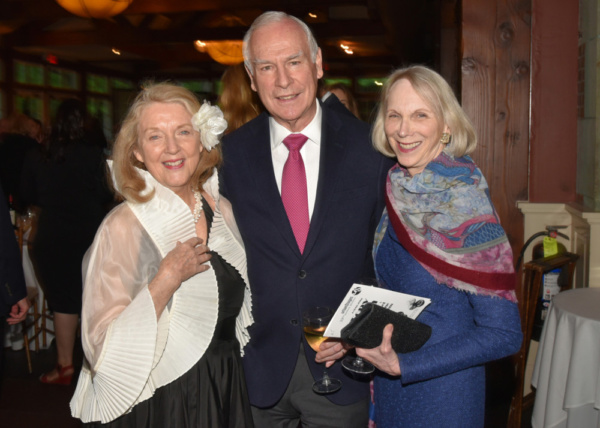 Martha Babcock,
Peter George
scu,
Barbara George
scu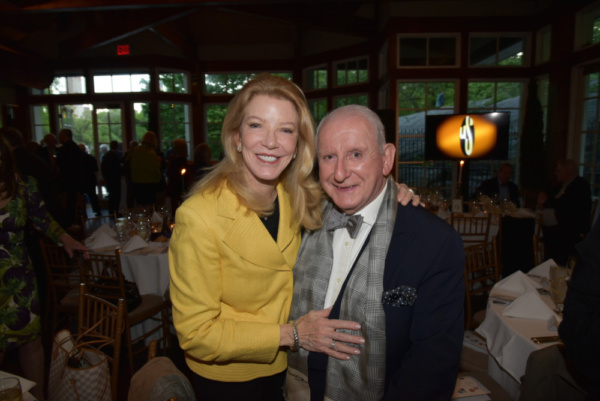 Saundra Whitney and
Lionel Larner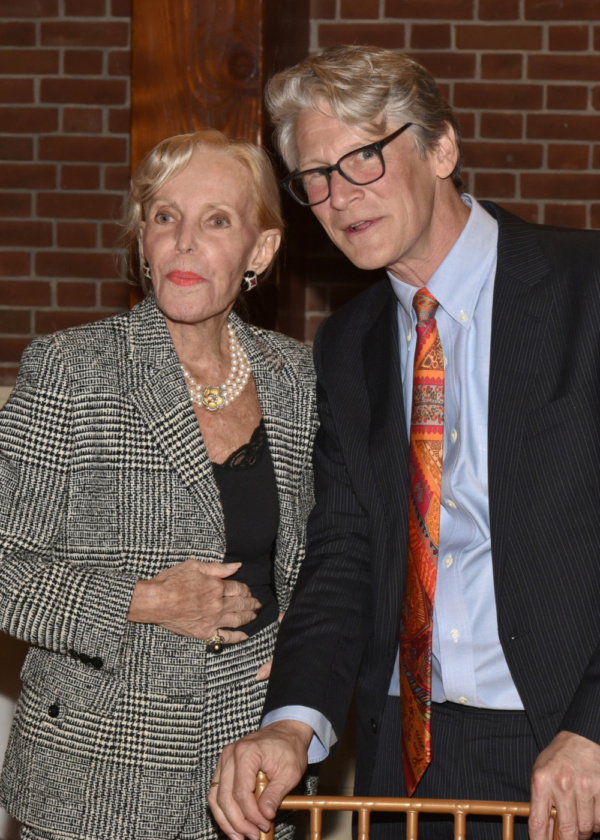 Rosalie Brinton and Alan Tobin
Tony Walton
,
Kate Burton
,
Gen LeRoy
-Walton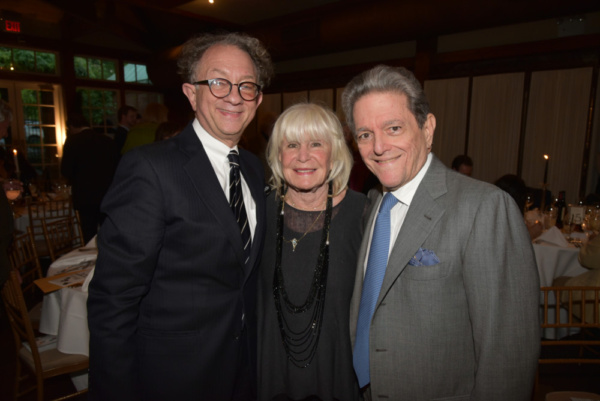 William Ivey Long
,
Francine Pascal
, Celso Gonzales Falla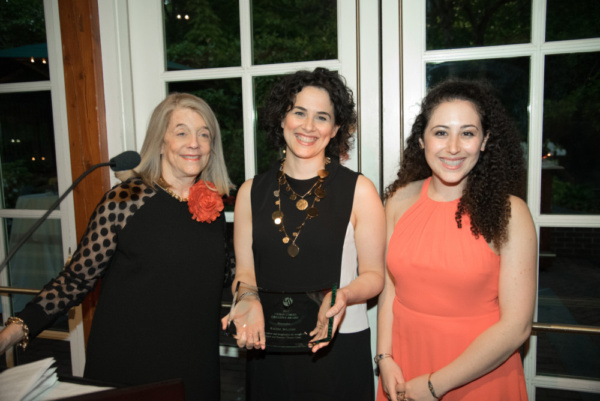 Frances Hill
,
Rachel Sullivan
, Ilana Saltzman
Caren Calder and Krystal Energy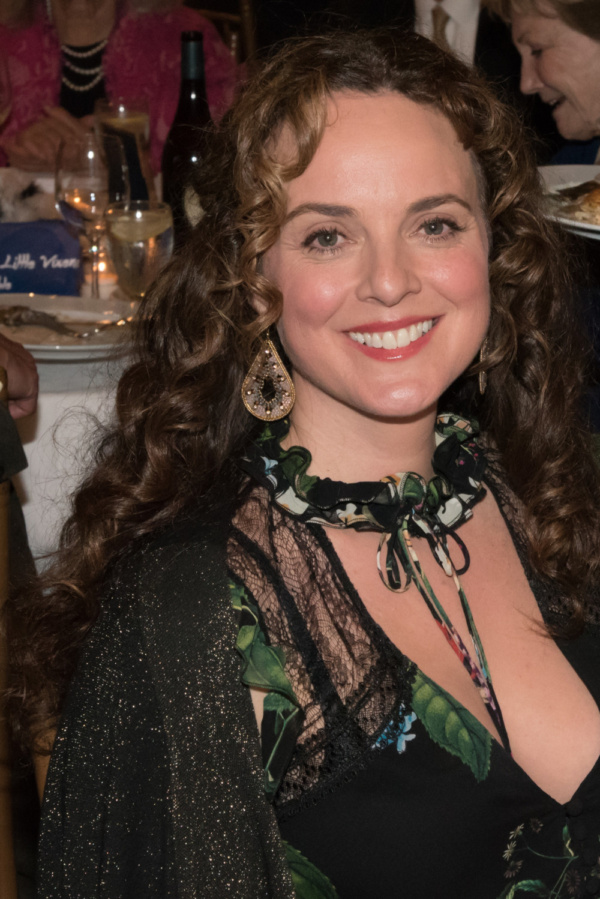 Melissa Errico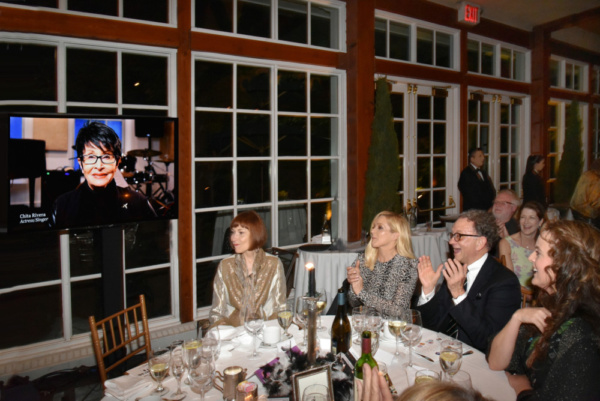 Chita Rivera
,
Karen Akers
,
Jane Krakowski
,
William Ivey Long
,
Melissa Errico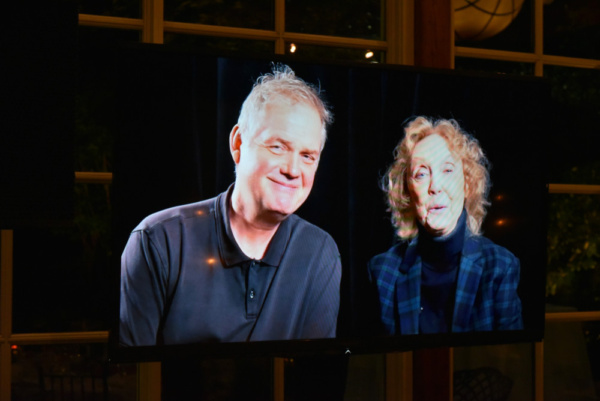 Ciaran O'Reilly
,
Charlotte Moore
of Irish Repertory Theatre
John Guare
Related Articles

More Hot Stories For You
Check Out the Original Broadway Cast of HAMILTON's Latest Projects
What have the original cast members, ensemble members, swings, and standbys of Hamilton been up to lately? Check out their latest projects!...

VIDEO: HAMILTON Fan Creates a Side-By-Side Comparison of 'Helpless' and 'Satisfied'
One Hamilton fan saw some parallels while watching the musical on Disney+, specifically between A Winter's Ball/Helpless and Satisfied....

Disney Employee Pulls the Curtain Back on What it is Like to Work at Disney World During the Pandemic
Rolling Stone has reported on a conversation they had with one Disney World employee, pulling the curtain back on issues of safety, whether social dis...

VIDEO: On This Day, August 6- HAMILTON Opens On Broadway!
On this day in 2015, Hamilton officially opened on Broadway at the Richard Rodgers theater!...

Photo Flash: Berkshire Theatre Group's GODSPELL Takes Bows as First Equity-Approved Musical
The first musical in the United States to be approved by Actors' Equity Association has officially begun performances. Berkshire Theatre Group's Godsp...

Zach Braff Shares Tattoo Tribute to His Friend, Nick Cordero
Zach Braff is remembering his friend, the late Nick Cordero, in a special way. Tattoo artist Doctor Woo shared a photo of his depiction of Nick in Bul...