Photo Coverage: York Theatre Co.'s 'Bajour' in Rehearsals
The York Theatre Company will present Bajour, with book by Ernest Kinoy and music and lyrics by Walter Marks (Golden Rainbow). Bajour is the third of the four shows in York's Summer 2007 Musicals in Mufti Series -- the York's acclaimed series of musical theatre gems in staged concert performances.  The show will play July 13, 14 and 15 at the Theatre at Saint Peters (54th Street, Just East of Lexington Ave). 
Bajour will feature: Talia Barzilay, Angel Desai (John Doyle's Company), Erick Devine (Seussical, Ragtime), Michael Iannucci (Fiddler on the Roof, The Colonial Theater), Laura Kenyon (Nine), Don Mayo (Man of La Mancha, The Scarlet Pimpernel), Nancy McCall (Nine), Nicholas Rodriguez (Tarzan), Thom Christopher (Emmy Award for "One Life to Live," Noel Coward in Two Keys), Teri Ralston (Original Company), Lee Rosen (Once in a Lifetime, Williamstown Theatre Festival) and Deone Zanotto (New York debut; West End's We Will Rock You, Dirty Dancing; Saturday Night Fever, Queensland Performing Arts Centre, Australia). It will be directed by Stuart Ross (Forever Plaid, Radiant Baby). Mark Hartman (Avenue Q) is the musical director.
Bajour, which premiered on Broadway in 1964, is a "musical comedy based on the Joseph Mitchell short stores published in The New Yorker.  A 'Bajour' is to gypsies the highest of all the arts, and refers to a con game involving separating lonely older women from their savings.  The show is about an anthropology student at NYU whose doctoral study of nomadic gypsies brings her in contact with a tribal leader, who needs to raise a dowry to purchase a bride from Newark's Gypsy King for his son. Anxious to marry, this bride offers to stage a 'bajour' to help finance it but complications ensue when she targets the student's widowed mother," state press notes
For ticket information, visit www.yorktheatre.org or call 212-935-5820.  The York Theatre Company in Saint Peter's Theatre is located at 54th Street Just East of Lexington.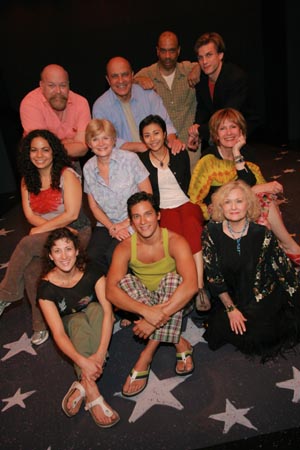 Cast Photo: A) Top row: Erick Devine, Thom Christopher, Don Mayo and Lee Rosen; B) Second row: Talia Barzilay, Teri Ralston, Angel Desai and Laura Kenyon, C) seated on floor: Deone Zanotto, Nicholas Rodriguez and Nancy McCall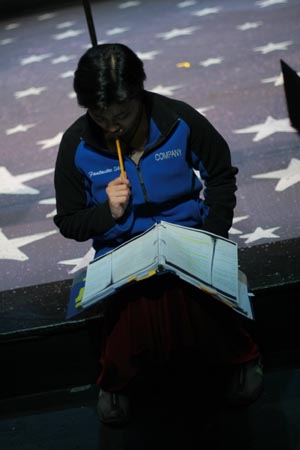 Angel Desai (in her Company fleece)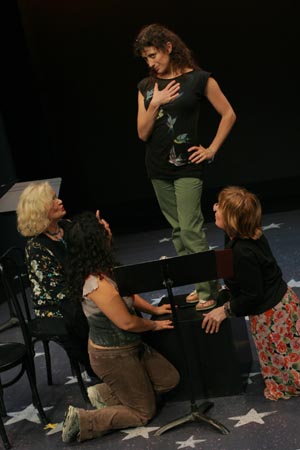 Deone Zanotto surrounded by Nancy McCall, Talia Barzilay and Laura Kenyon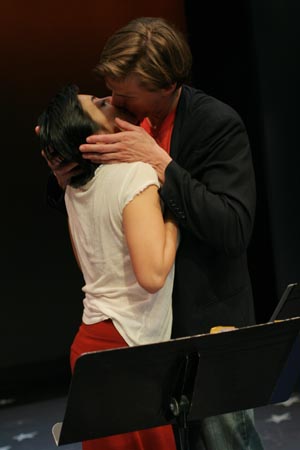 Angel Desai (as Emily) and Lee Rosen (Lou)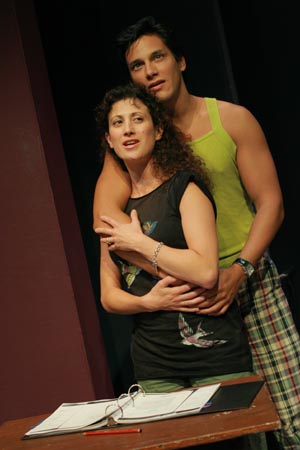 Deone Zanotto (as Anyanka) and Nicholas Rodriguez (as Steve)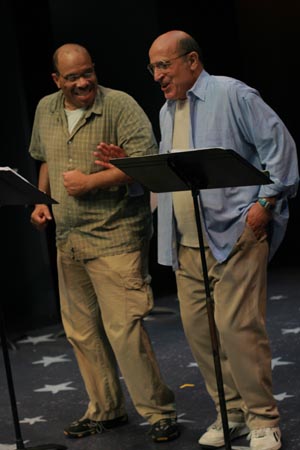 Don Mayo (as Newark) and Thom Christopher (as Johnny Dembo)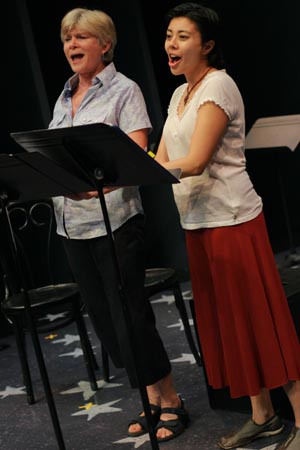 Two Company stars - Teri Ralson (as Momma) and Angel Desai (as Emily)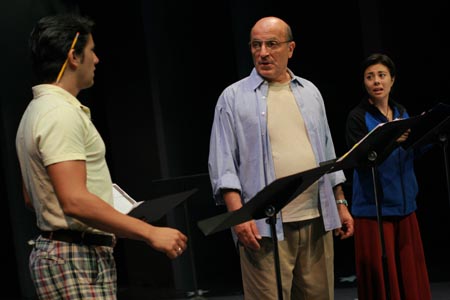 Nicholas Rodriguez (Steve), Thom Christopher (Johnny Dembo) and Angel Desai (Emily)