Click Here for More Articles on THE MYSTERY OF EDWIN DROOD
Photo Coverage: Westminster Dog Show Winner Banana Joe Makes Broadway Debut in THE MYSTERY OF EDWIN DROOD!
Westminster Kennel Club Dog Show "Best in Show" winner Banana Joe made his Broadway debut last night in Roundabout Theatre Company's critically acclaimed new Broadway production of Rupert Holmes' The Mystery of Edwin Drood. The first affenpinscher to win Best in Show, Banana Joe performed the role of "Macaco," usually played by Macaco, a 5-year old, 3 ½ lb Maltese/Yorkie mix, who generously agreed to take the night off to offer this once in a lifetime experience to Banana Joe.
Quote from Macaco: "I am so happy for the toy group of dogs to be represented by Banana Joe. His performance last night was spectacular. I'm thrilled he will have an opportunity to make his Broadway debut with my owner and leading lady Stephanie J. Block. Meanwhile, I will take the evening to catch up on sleep and some long overdue emails."
Check out full photo coverage from the special appearance below!
The Mystery of Edwin Drood is playing a limited engagement at Studio 54 (254 West 54th Street) through March 10th, 2013. The original end date was February 10th, 2013.
Photo Credit: Walter McBride


Westminster Kennel Club Dog Show 'Best in Show' winner Banana Joe makes his Broadway debut

Stephanie J. Block & cast with Banana Joe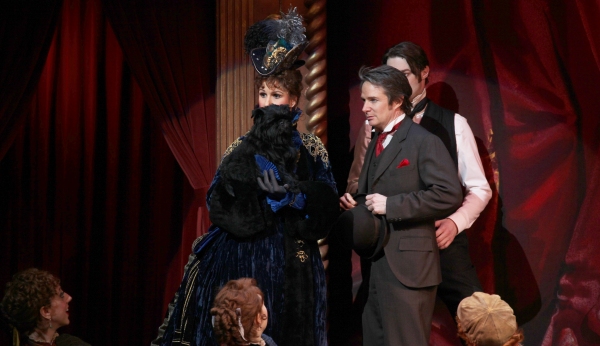 Stephanie J. Block & cast with Banana Joe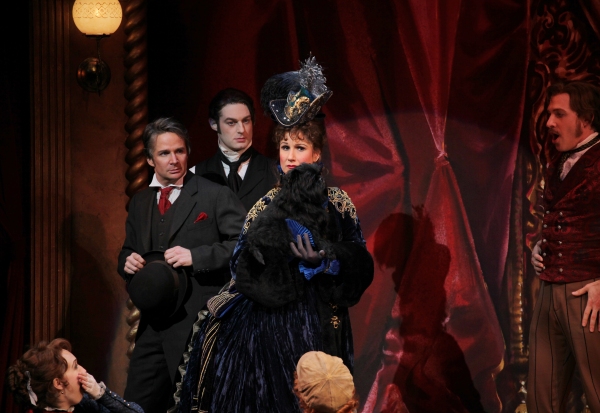 Peter Benson, Spencer Plachy, Stephanie J. Block & cast with Banana Joe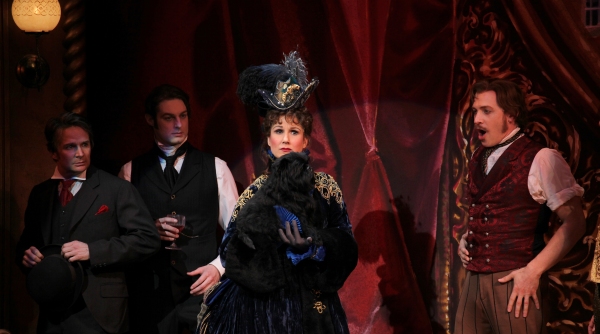 Peter Benson, Spencer Plachy, Stephanie J. Block & Banana Joe

Stephanie J. Block & cast with Banana Joe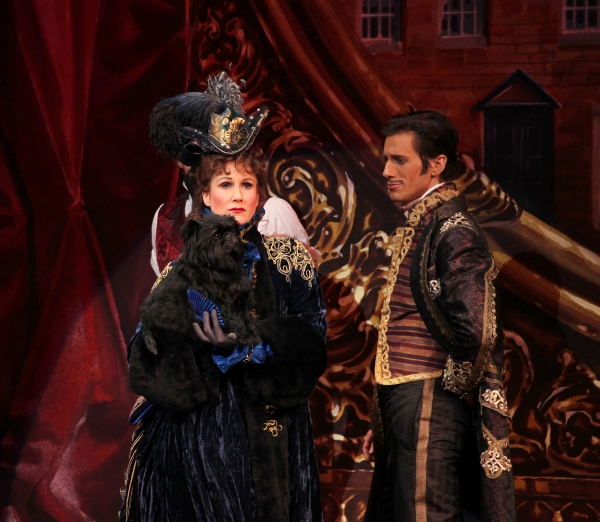 Stephanie J. Block, Andrew Samonsky & Banana Joe

Peter Benson, Stephanie J. Block & cast with Banana Joe

Stephanie J. Block with cast & Banana Joe

Stephanie J. Block & Banana Joe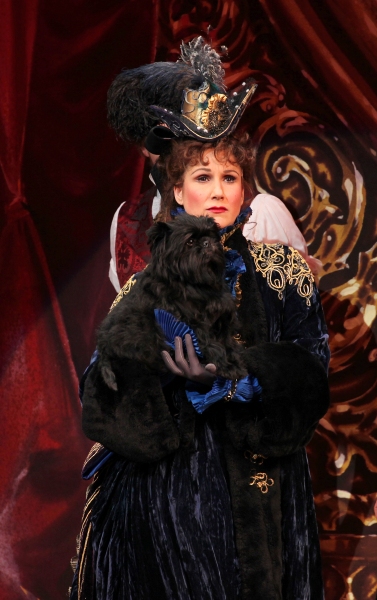 Stephanie J. Block & Banana Joe

Stephanie J. Block & Banana Joe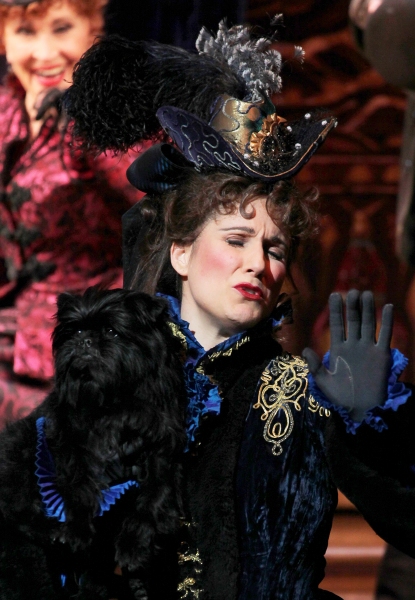 Chita Rivera, Stephanie J. Block & Banana Joe

Janine DiVita, Gregg Edelman, Chita Rivera, Stephanie J. Block & Banana Joe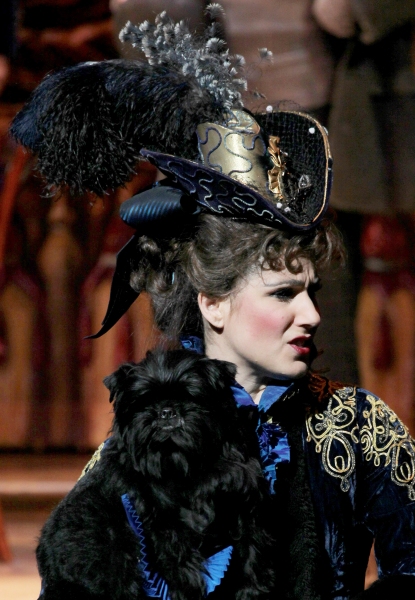 Stephanie J. Block with Banana Joe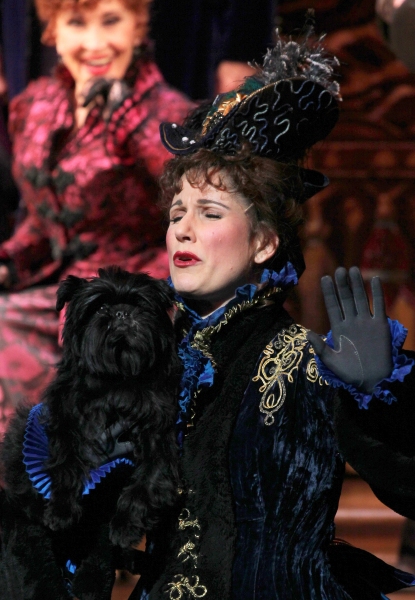 Chita Rivera, Stephanie J. Block & Banana Joe

Stephanie J. Block & Banana Joe

Robert Creighton, Stephanie J. Block, Kyle Coffman & Banana Joe

Robert Creighton, Stephanie J. Block, Jessie Mueller, Kyle Coffman & Banana Joe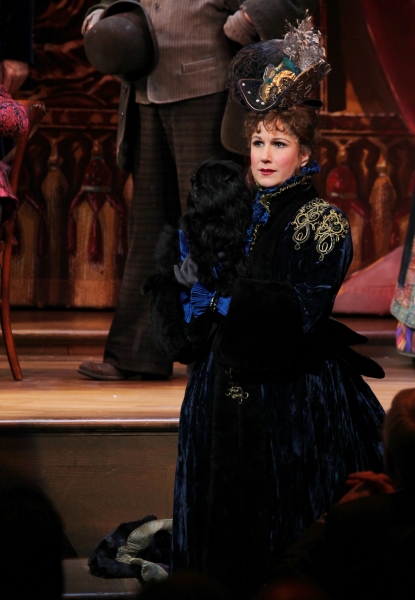 Stephanie J. Block & Banana Joe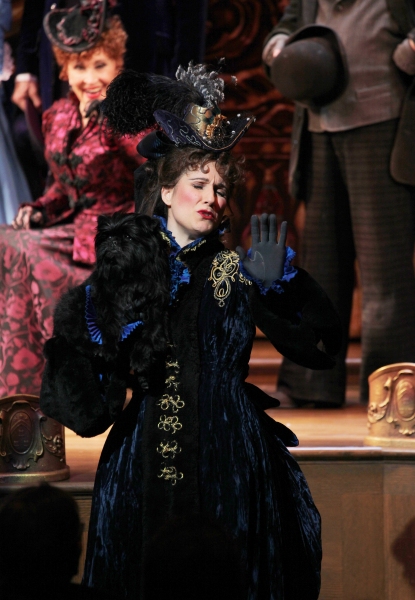 Chita Rivera, Stephanie J. Block & Banana Joe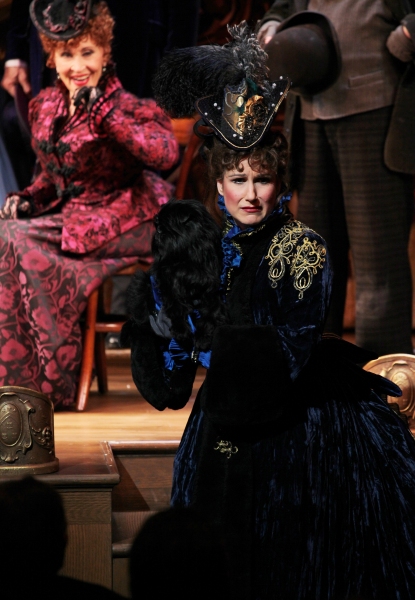 Chita Rivera, Stephanie J. Block & Banana Joe

Waiting in the Wings: Ernesto Lara & Banana Joe

Taking a Bow: Ernesto Lara & Banana Joe

Taking a Bow: Ernesto Lara & Banana Joe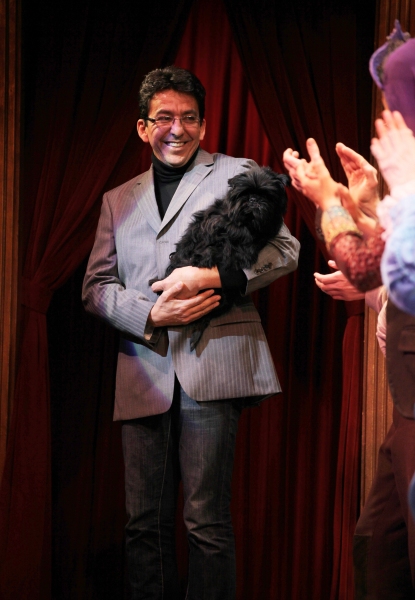 Taking a Bow: Ernesto Lara & Banana Joe

Taking a Bow: Ernesto Lara & Banana Joe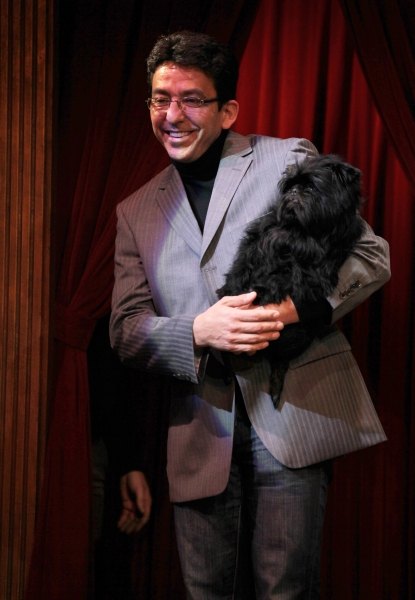 Taking a Bow: Ernesto Lara & Banana Joe