Photo Coverage: 'Twas the Night Before a Brooklyn Christmas' Industry Reading
Yesterday, May 11th film producer Ted Kurdyla took over the off-Broadway theatre 45 Bleecker Street to present a reading of Vincent Gogliormella and Charles Messina's screenplay 'TWAS THE NIGHT BEFORE A BROOKLYN CHRISTMAS.  The event was geared towards the many members of the industry that have expressed interest in the very buzzed about comedy. Both film and Broadway investors were in attendance. BroadwayWorld was on hand to capture the event.
Set against a musical background of Dean Martin's greatest and most seductive hits, 'TWAS THE NIGHT BEFORE A BROOKLYN CHRISTMAS tells the story of the miraculous salvation of the soul of Angelo Mombolino (Michael Rispoli) who, after being gunned down on the steps of Our Lady of Perpetual Help, is given a second chance at everlasting life on the right side of the Pearly Gates after his already 'passed' parents plead his case before the grand San Gennaro himself (Robert Cuccioli) to rescue their only son from the fires of eternal damnation.San Gennaro, the most revered of all the Italian Saints, takes the case to the Highest Power who green-lights the project.
So. It's on. New York City's biggest, cruelest and toughest crime Boss is sent back to earth to untangle his illicit relationship with the delicious Kiley Taylor with whom he is cheating on his extremely loyal wife; rescue the degenerate gambler, Timmy Farrell, from his own leg-breakers who have been unleashed to retrieve all of the dead-beat Irishman's debts; and undo the hit he put out on his once-trusted Capo, Tiny Tony D'Agostino (Mario Cantone), a height-challenged sidekick Mombo had whacked on September 18th, 2008. The fly in the olive oil is the two-for-one-deal the Highest Power has sent in via San Gennaro. Mombo must complete all three tasks or he goes South and takes Tiny Tony with him.
Charles Messina additionally directed the reading. Messina's most notable stage work as director includes the critically acclaimed Off-Broadway plays Cirque Jacqueline, about the life of Jackie Kennedy Onassis, and Mercury: The Afterlife and Times of a Rock God, about Queen's frontman Freddie Mercury. He co-wrote the upcoming film Jekyll and Hyde, starring 50 Cent and directed by Abel Ferrara.
Photo Credit: Linda Lenzi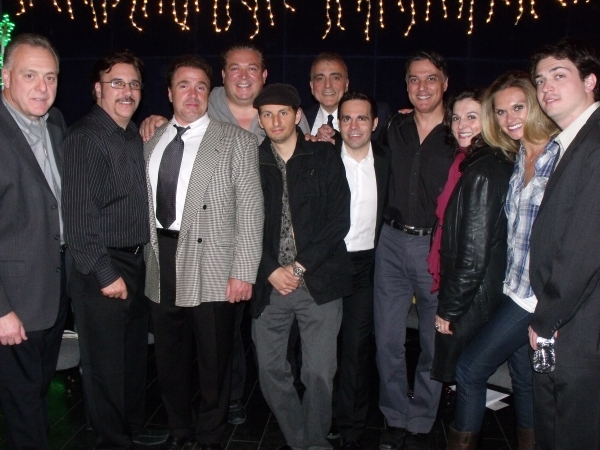 Co-Creator Vincent Gogliormella with cast members Lou Martini Jr., Michael Rispoli, Alex Corrado, Louis Vanaria, Ernest Mingione, Mario Cantone, Robert Cuccioli, Antionette LaVecchia, Autumn Potter and Nick Fondulis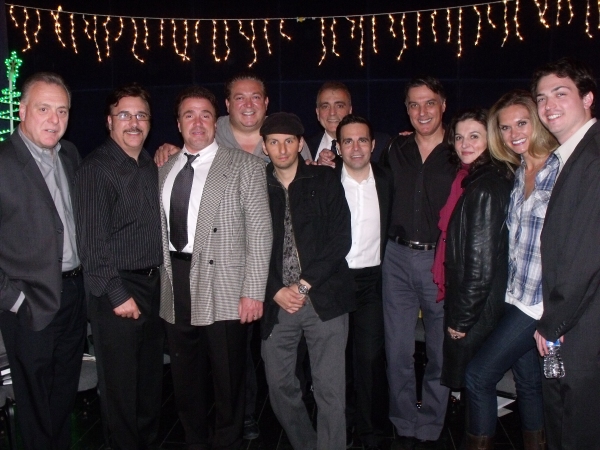 Vincent Gogliormella with cast members Lou Martini Jr., Michael Rispoli, Alex Corrado, Louis Vanaria, Ernest Mingione, Mario Cantone, Robert Cuccioli, Antionette LaVecchia, Autumn Potter and Nick Fondulis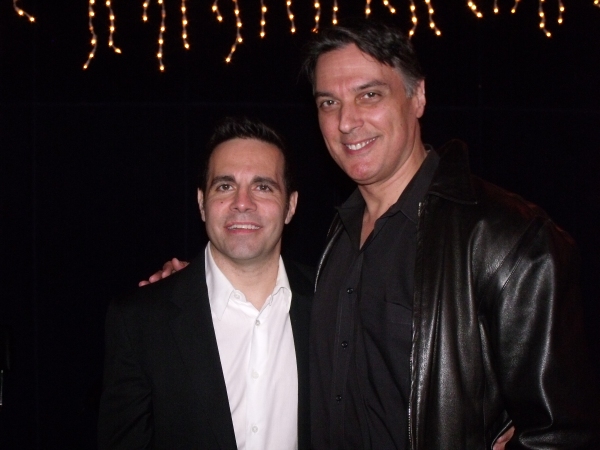 Mario Cantone and Robert Cuccioli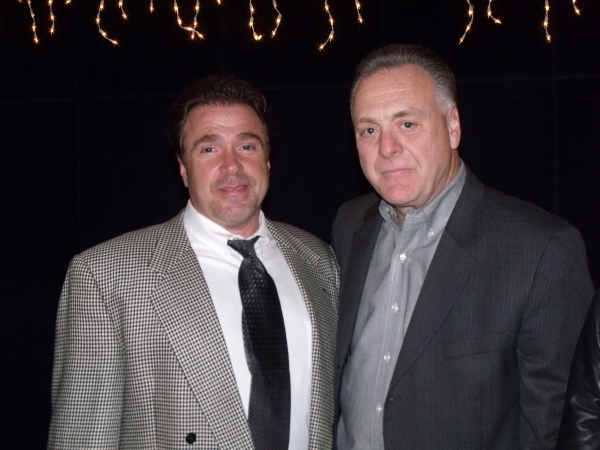 Michael Rispoli and Vincent Gogliormella

Michael Rispoli, Mario Cantone and Robert Cuccioli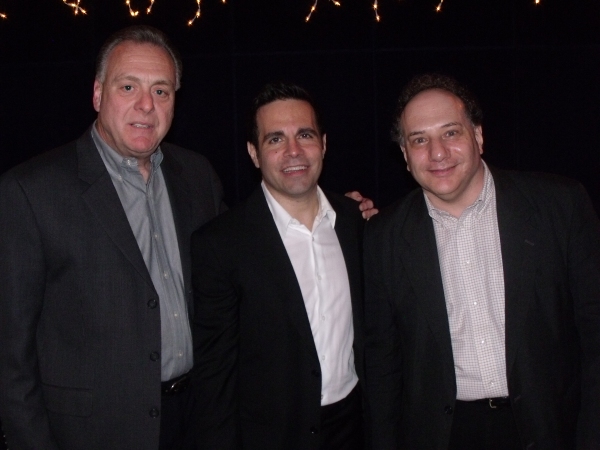 Vincent Gogliormella, Mario Cantone and Louis Salamone

Vincent Gogliormella and Mario Cantone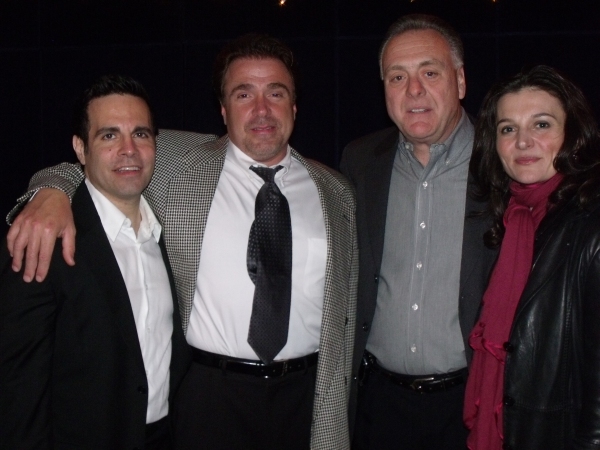 Mario Cantone, Michael Rispoli, Vincent Gogliormella and Antionette LaVecchia

Michael Rispoli, Mario Cantone, Robert Cuccioli and Vincent Gogliormella

Michael Rispoli, Vincent Gogliormella, Alex Corrado, Ernest Mingione, Mario Cantone Robert Cuccioli and Elle Sunman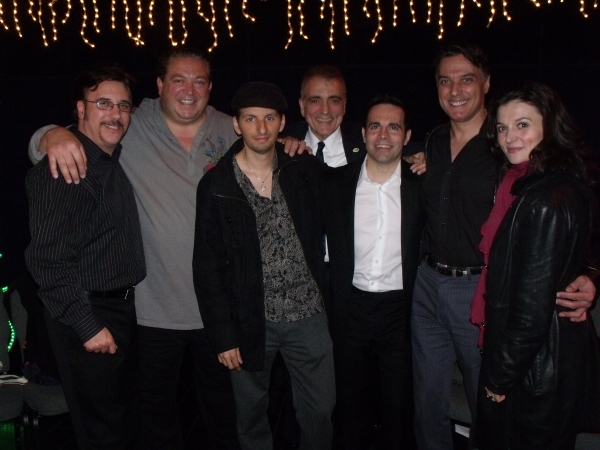 Lou Martini Jr., Alex Corrado, Louis Vanaria, Ernest Mingione, Mario Cantone, Robert Cuccioli and Antionette LaVecchia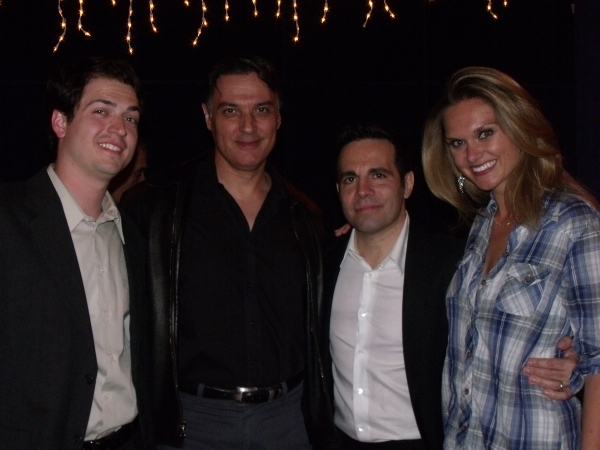 Nick Fondulis, Robert Cuccioli, Mario Cantone and Autumn Potter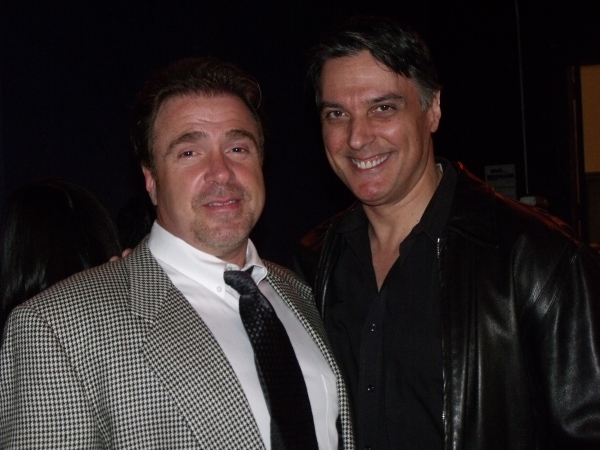 Michael Rispoli and Robert Cuccioli

Autumn Potter and Nick Fondulis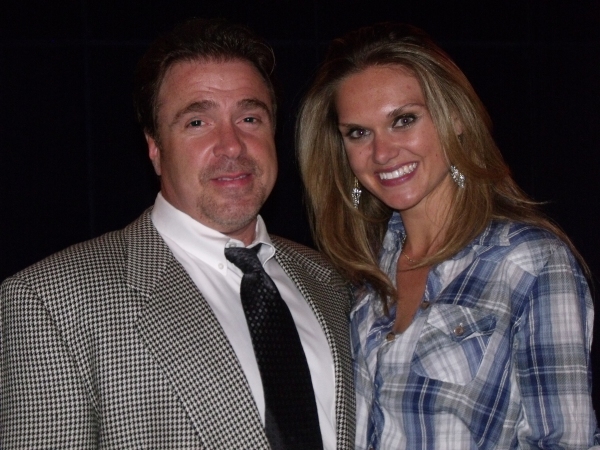 Michael Rispoli and Autumn Potter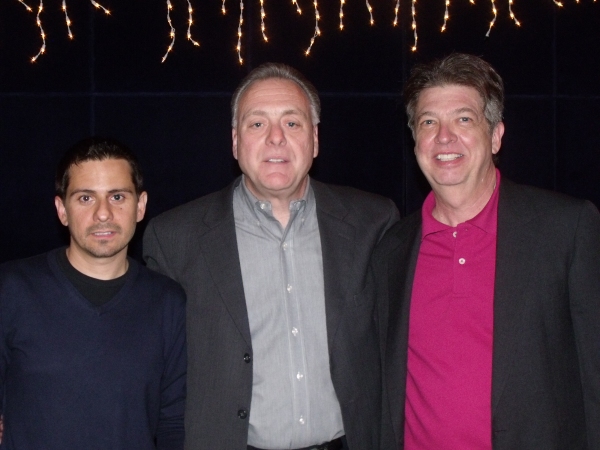 Co-Creator Charles Messina, Vincent Gogliormella and Charles Edward Hall

Charles Messina, Mario Cantone, Vincent Gogliormella, Charles Edward Hall and
Producer TEd Kurdyla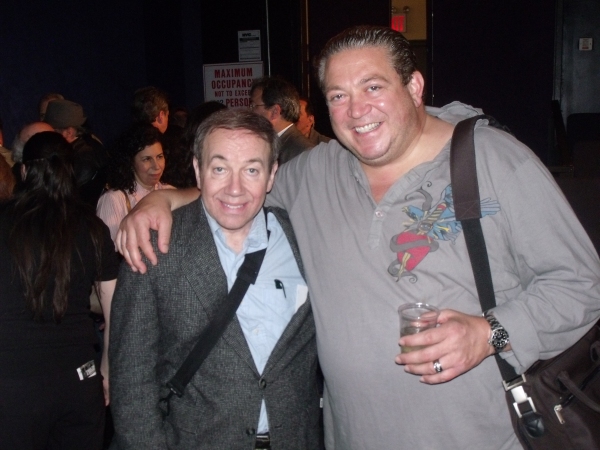 Michael Townsend Wright and Alex Corrado