Photo Coverage: Tveit, CATCH ME, Falco & More Kick Off Broadway Show Softball League
Yesterday, May 12, The Broadway Show League kicked off its 57th season with Catch Me If You Can star Aaron Tveit and former New York Yankee player Jeff Nelson collectively throwing out the first pitch of the season. Joining them in the game were Broadway favorites including Will Swenson, Greg Jbara, Edie Falco, Billy Crudup, Tom Wopat, Mitchell Jarvis, Chad Kimball, Darren Ritchie and more!  BroadwayWorld was on hand for the game and brings you photo coverage below.
Many of the best-known stars from stage, film and television have played in the League, which comprises people who work on Broadway and Off-Broadway shows, celebrities currently "on the boards," and members of the casts, crews, and orchestras, as well as union teams and theatrical organizations. The regular season schedule usually consists of nine or ten games, followed by playoffs to determine the champions in various categories, plus special games for charity, All Stars, and Old-Timers. The history of The Broadway League is linked to The Actors Fund. In 1955, an employee of The Fund,
John Effrat
, established a formal league comprising the casts and crews of Broadway shows who had been gathering since the early 1950s for informal picnics and softball games. Since then the League has continued to play on Thursday afternoons on the Hecksher Fields in Central Park. The Actors Fund is a national human services organization that helps everyone- performers and those behind the scenes-who works in performing arts and entertainment, serving more than 12,000 people annually. Programs include social services and emergency assistance, health care and insurance, housing, and employment and training services.
For more information, visit www.actorsfund.org.
Photo Coverage: Peter James Zielinski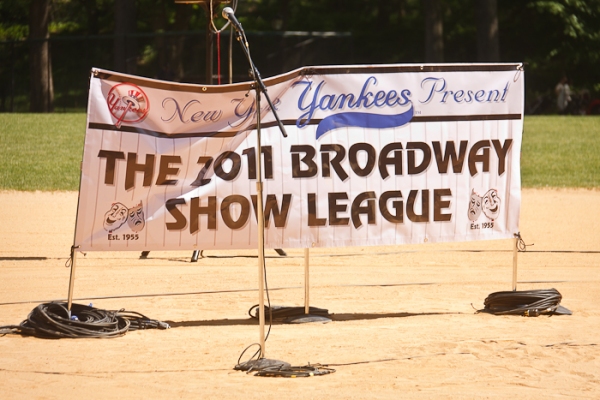 The 2011 Broadway Show League at Hecksher Ballfield

Aaron Tveit

Edie Falco and Tom Wopat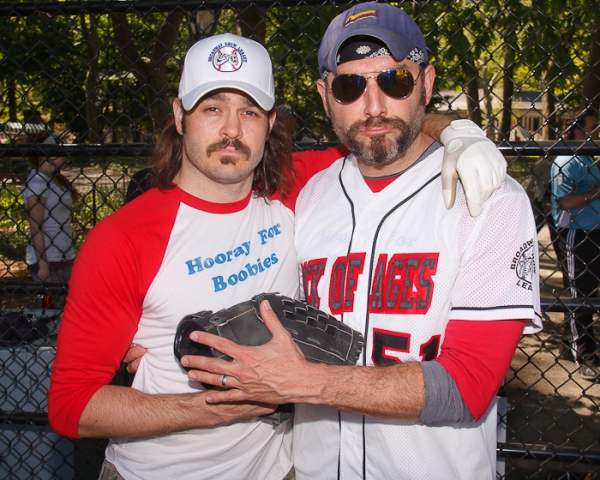 Mitchell Jarvis and Adam Dannheisser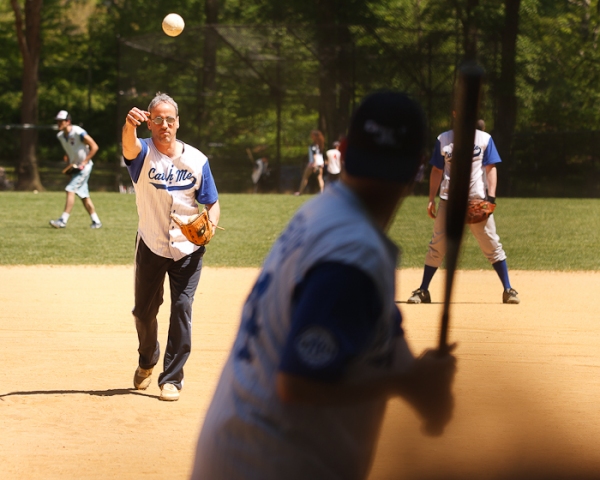 Aaron Tveit in batting practice

Aaron Tveit in batting practice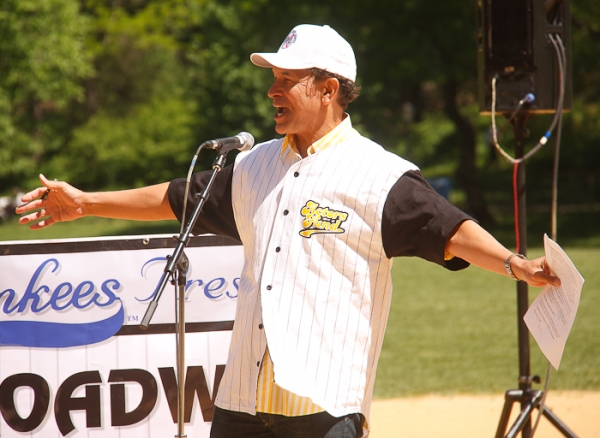 Brian Stokes Mitchell

Brian Stokes Mitchell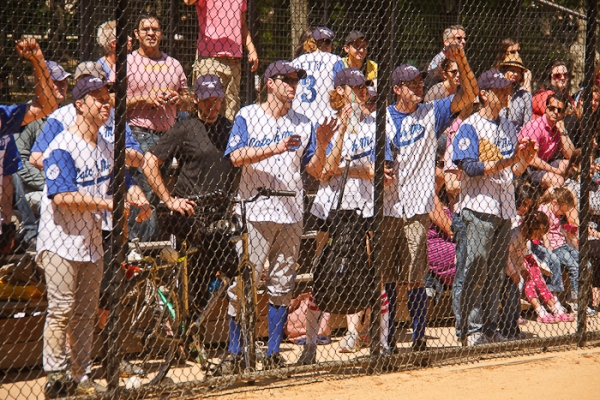 The Catch Me If You Can Team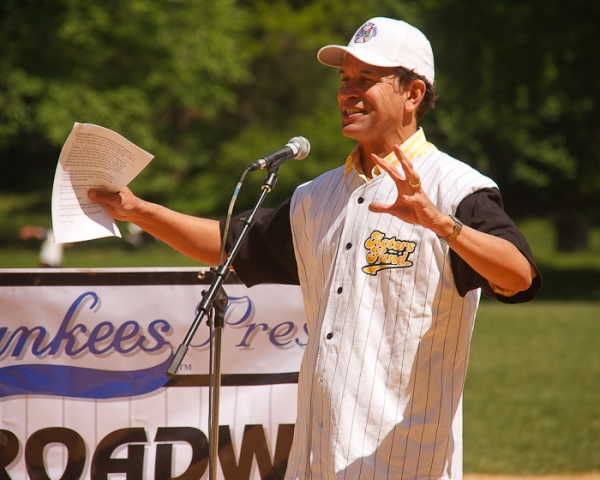 Brian Stokes Mitchell

Aaron Tveit

Aaron Tveit and Brian Stokes Mitchell

Greg Jbara

Darren Ritchie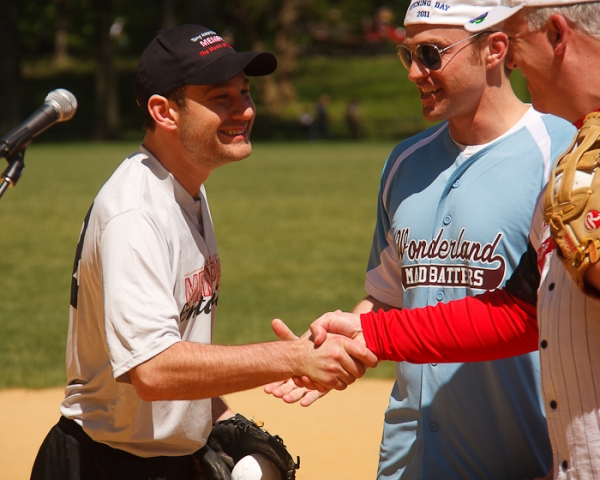 Chad Kimball, Darren Ritchie, and Greg Jbara

Ryan Jesse and Dominic Scaglione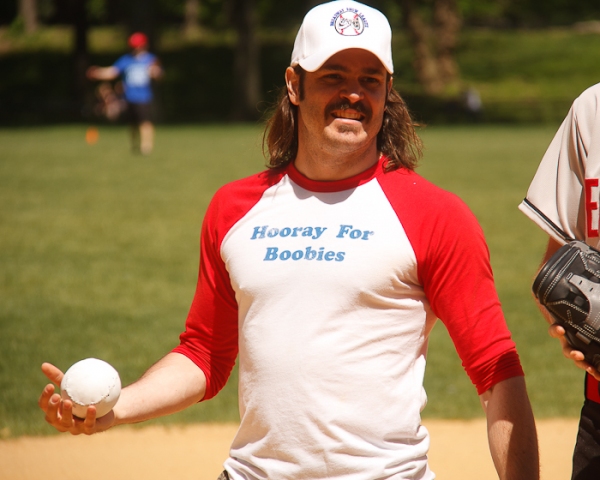 Mitchell Jarvis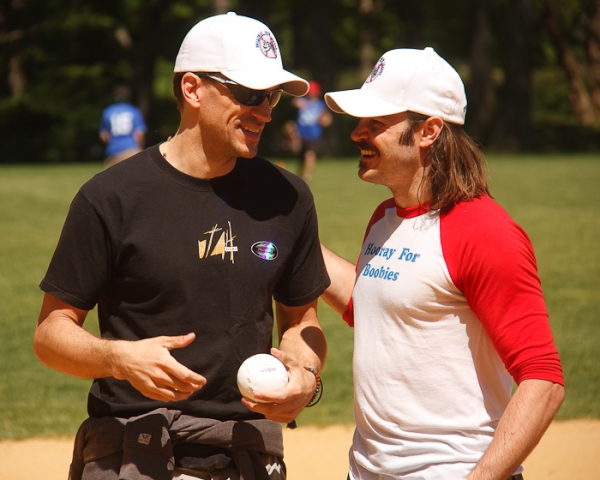 Will Swenson and Mitchell Jarvis

Will Swenson, Mitchell Jarvis, Ryan Jesse, Dominic Scaglione, Chad Kimball, Darren Ritchie, and Greg Jbara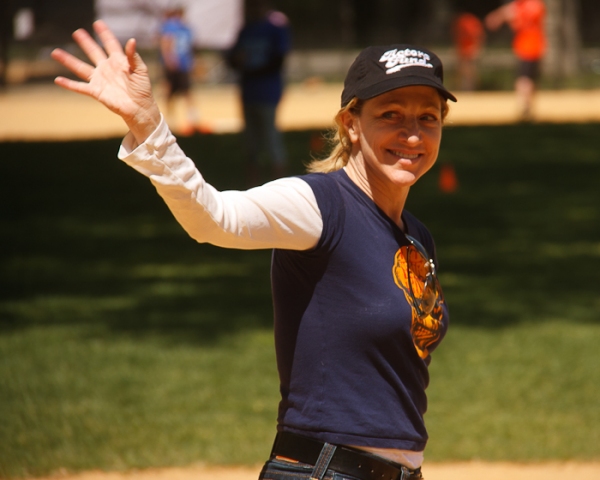 Edie Falco

The Ceremonial First Pitch

The Ceremonial First Pitch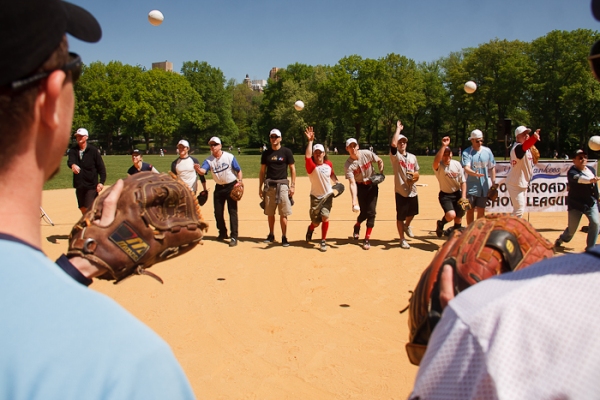 The Ceremonial First Pitch

The 2011 Broadway Show League at Hecksher Ballfield