Photo Coverage: Theatre And Film Stars Shine At COMIC-CON 2009
Comic-Con 2009 soared back into the San Diego Convention Center July 23-26 -- with the popular Preview Night taking place on Wednesday, July 22 -- Comic-Con's 40th was the the biggest and best convention ever. The event attracted stars from the world of stage, tv and film and BroadwayWorld.com's cameras were there to capture the celebs as they mixed and mingled with the eager fans!
It all started in 1970 with a one-day minicon (think of it as "Comic-Con Zero") at the U.S. Grant Hotel in downtown San Diego. The first guests were Forrest J Ackerman (Famous Monsters of Filmland's famous editor) and Mike Royer, best known for his work inking Jack Kirby's "Fourth World" books. That one-day event tested the waters -- and raised funds -- for the first ever San Diego Comic-Con (then called "San Diego's West Coast Comic-Con") in August of the same year, which featured comics legend Jack Kirby and science fiction authors Ray Bradbury and A. E. van Vogt. And the rest, as they say, is history -- including Kirby, Bradbury, and Ackerman going on to become three of Comic-Con's favorite guests over the years (both Ray and Forry were present again in 2008).
That first show and its logo set the groundwork for what would become, over the next 39 years, the country's leading comics and popular arts convention. From the very beginning the event has focused on "comic art, films, and science fiction."
Photos by Sara De Boer / Retna Ltd.

Kristen Bell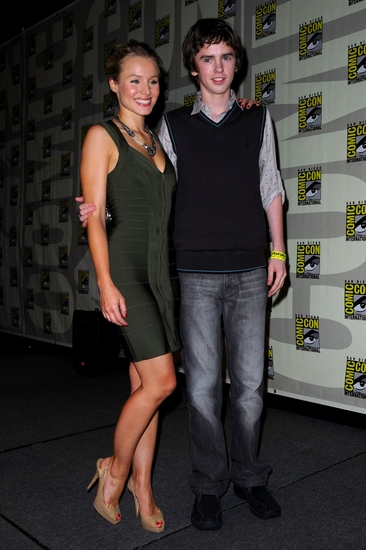 Kristen Bell and Freddy Highmore

Jeff Bridges, Olivia Wilde and Garrett Hedlund

Garrett Hedlund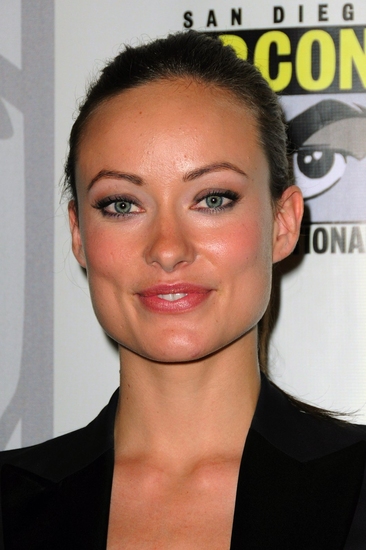 Olivia Wilde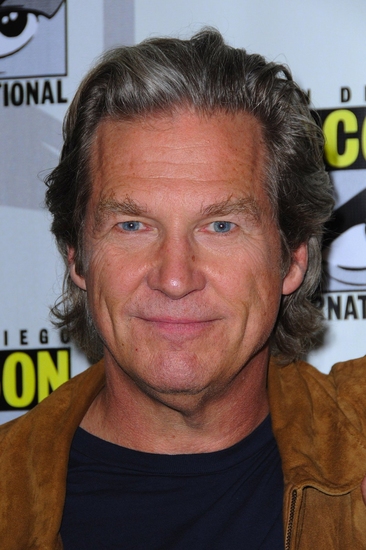 Jeff Bridges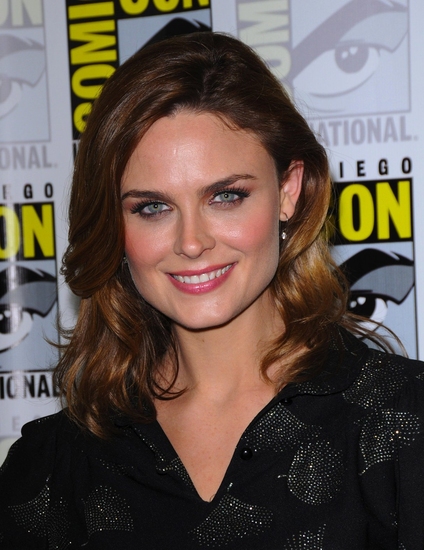 Emily Deschanel

Cameron Diaz

Richard Kelly, Cameron Diaz and James Marsden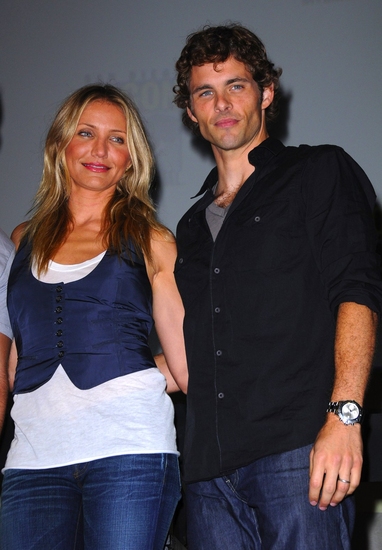 Cameron Diaz and James Marsden

Robert Downey Jr.

Eliza Dushku

Josh Brolin and Megan Fox

Megan Fox

Stan Lee and Natasha Henstridge

Robert Pattinson

Robert Pattinson

Robert Pattinson

Kristen Stewart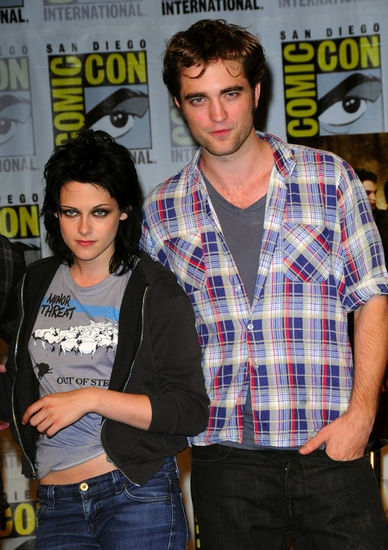 Kristen Stewart and Robert Pattinson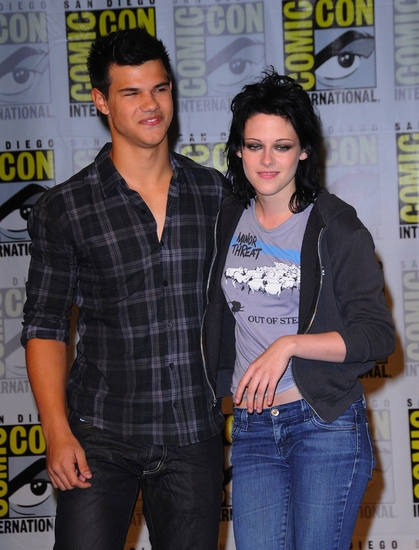 Taylor Lautner and Kristen Stewart

Taylor Lautner, Kristen Stewart and Robert Pattinson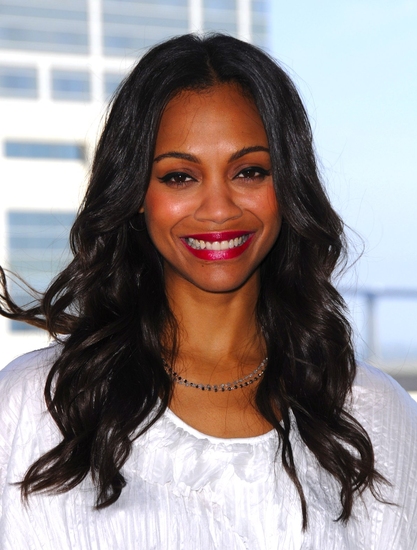 Zoe Saldana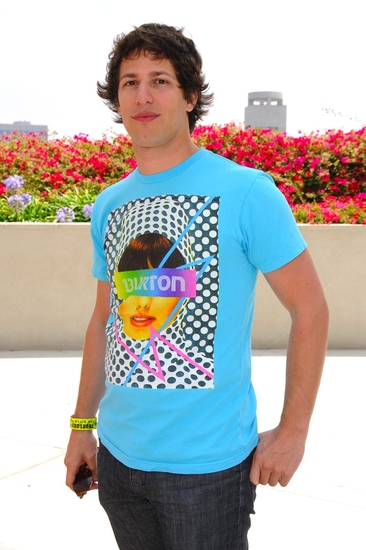 Andy Samdberg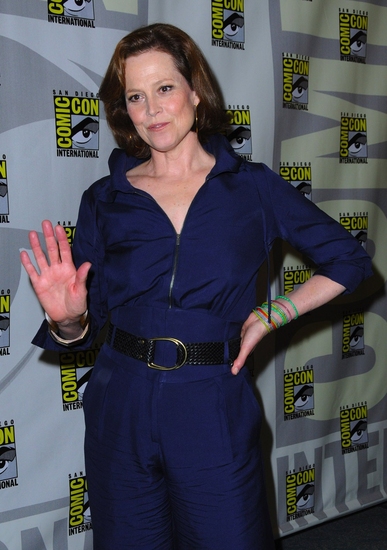 Sigourney Weaver

Gary Oldman, Mila Kunis and Denzel Washington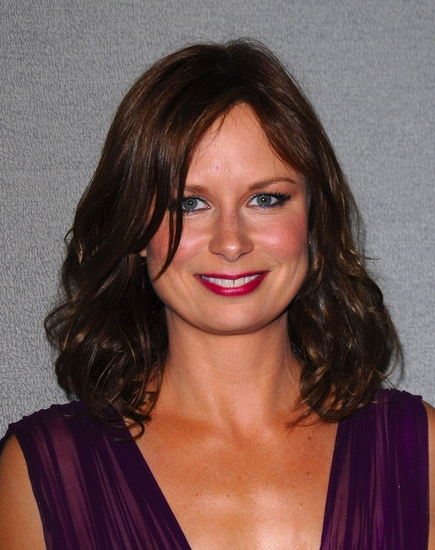 Mary Lynn Rajskub

Kiefer Sutherland, Anil Kapoor, Mary Lynn Rajskub, Katee Sackhoff and FrEddie Prinze Jr

Related Articles
More Hot Stories For You