Photo Coverage: 'The Farnsworth Invention' Press Meet
The cast and creative team of Aaron Sorkin's world premiere new play, The Farnsworth Invention, met the press in a photo call on Tuesday, September 18.  The American play about the advent of television, is scheduled to open November 14 at the Music Box Theatre (239 West 45th St.) after beginning previews October 15.  Des McAnuff directs.
The play "centers around the bitter conflict that pitted Philo T. Farnsworth (Jimmi Simpson), a boy genius who invented television as a high school student in 1927, against David Sarnoff (Hank Azaria), the head of the Radio Corporation of America (RCA). The legal battle between Farnsworth and RCA would later become known as one of the great, tragic examples of legal and industrial force combining to crush a rightful patent owner. In a race that would change humanity forever, two men battle one another for honor, glory and a place in the history books," state press notes.
Photos by Walter McBride/Retna Ltd.

Aaron Sorkin's The Farnsworth Invention opens at the
Music Box Theatre November 14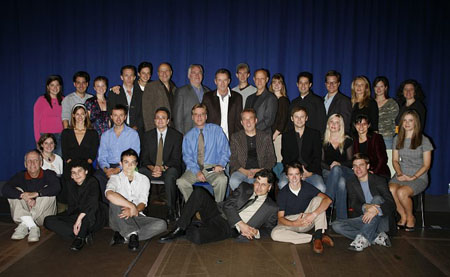 The cast and creatives of The Farnsworth Invention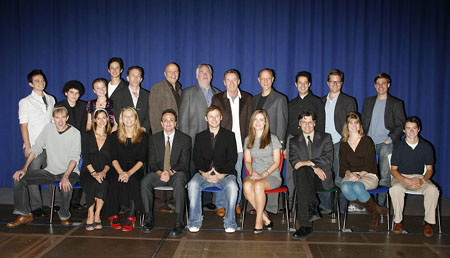 The cast and creatives of The Farnsworth Invention


The cast and creatives of The Farnsworth Invention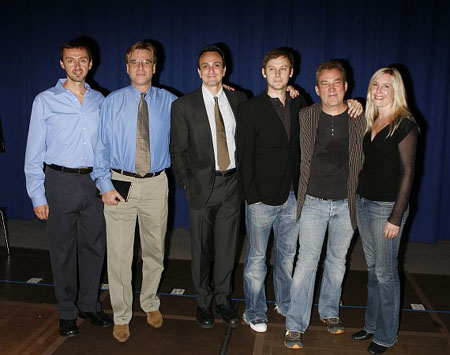 Andrew Lippa, Aaron Sorkin, Hank Azaria, Jimmi Simpson, Des McAnuff


Malcolm Morano and Christian McCarthy Johansen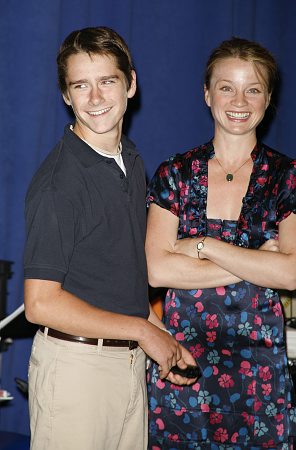 Christian McCarthy Johansen and Margot White


Aaron Sorkin (Playwright), Hank Azaria, Jimmi Simpson and Des McAnuff (Director)