Click Here for More Articles on SILENCE! The Musical
Photo Coverage: SILENCE! The Musical Opening Night
Broadway favorite Brent Barrett and Jenn Harris head the cast of SILENCE! The Musical, the unauthorized parody of The Silence of the Lambs, with music & lyrics by Jon and Al Kaplan, book by Hunter Bell, and direction and choreography by Christopher Gattelli. SILENCE! The Musical has officially opened at Theatre 80, located at 80 St. Marks Place (between First & Second Ave.) Also featured in the cast of SILENCE! The Musical are Callan Bergmann, Stephen Bienskie, Harry Bouvy, Ashlee Dupré, Deidre Goodwin, Jeff Hiller, Howard Kaye, and Lucia Spina. Music Supervisor is Mark Hartman, with orchestrations by Brian J. Nash.
Click below for pictures from opening night!
In the Academy Award-winning film The Silence of the Lambs, rookie FBI agent Clarice Starling matches wits with the brilliant but insane cannibal, Dr. Hannibal Lecter, to catch the serial killer known only as Buffalo Bill. Clarice must face her own demons and race the clock to unlock Lecter's clues before another innocent girl is killed and skinned by Bill. It's a hair-raising thriller that's kept countless millions on The Edges of their seats and permeated the pop lexicon with delightfully creepy quotes like "I ate his liver with some fava beans and a nice Chianti" and of course "It places the lotion in the basket." And now, at last, this delicate symphony of suspense has been turned on its ear and retold in the only way it can be - as a musical. A singing chorus of floppy eared lambs narrates the action; Buffalo Bill gleefully dances a hoedown while kidnapping hapless Catherine Martin; and even Dr. Lecter, scary as ever, sings about the life he'd like to lead someday outside the prison walls.
Created by Jon and Al Kaplan in 2002, SILENCE! began as a collection of songs on the internet which immediately attracted a staggering number of fans. The Kaplans' subsequent screenplay SILENCE! The Musical was adapted by Hunter Bell into a live stage show, which also featured newly composed songs by the brothers. Fueled by a rabid cult following, SILENCE! shattered every box office record at the 2005 FringeNYC Festival, winning the award for Best Musical. SILENCE! The Musical met with further success in London where it garnered ecstatic reviews at the Above The Stag Theatre.
SILENCE! The Musical is being produced Off-Broadway by Victoria Lang, Rich Affannato and Donna Trinkoff. The playing schedule is Fridays at 8 PM and Saturdays at 8 & 10:30 PM. Tickets are $38 and are available by calling 212-352-3101 or through www.SilenceTheMusical.com.
Photo Credit: Peter James Zielinski


Danny Burstein, Troy Britton Johnson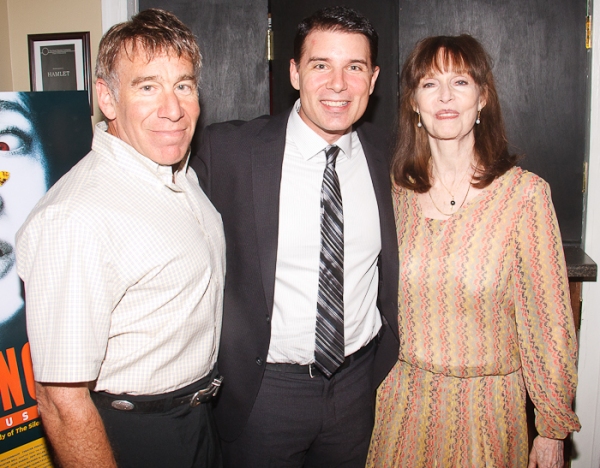 Stephen Schwartz, Rich Affannato, and Barbara Feldon

Stephen Schwartz, Rich Affannato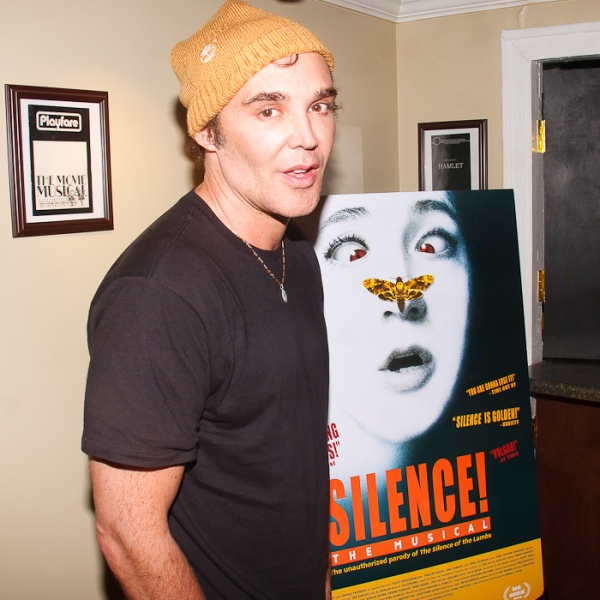 David LaChapelle

Daniel Reichard

Jon Kaplan and Al Kaplan

Hunter Bell, Jon Kaplan, Al Kaplan and Christopher Gattelli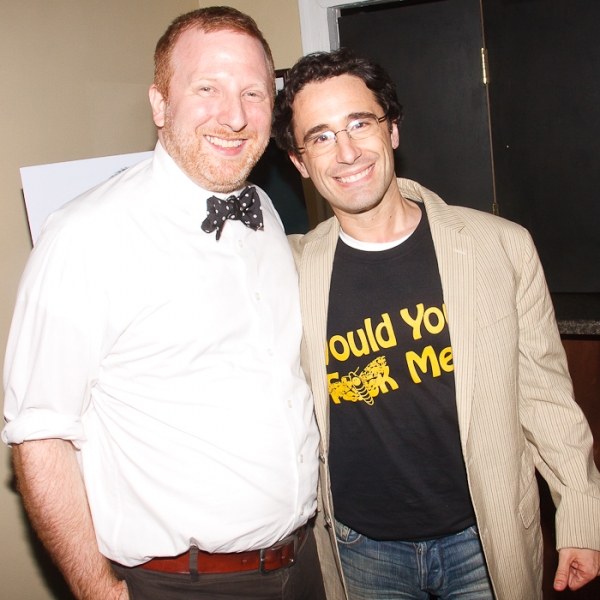 Hunter Bell and Christopher Gattelli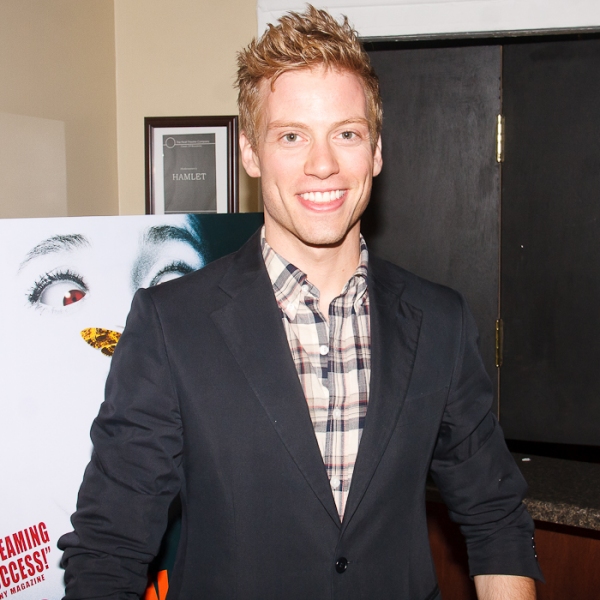 Barrett Foa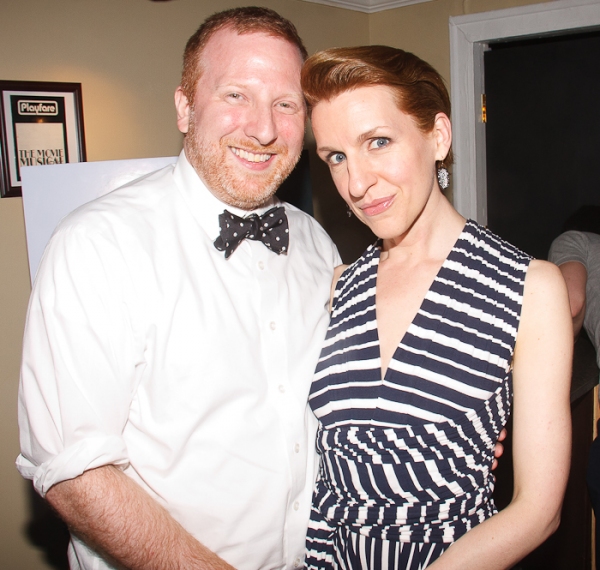 Hunter Bell and Susan Blackwell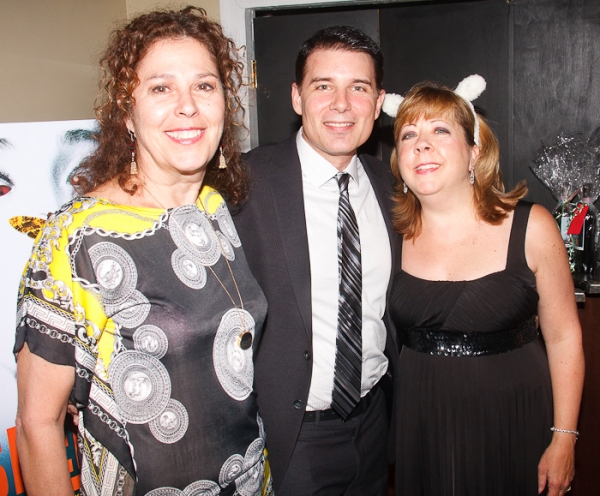 Donna Trinkoff, Rich Affannato, and Victoria Lang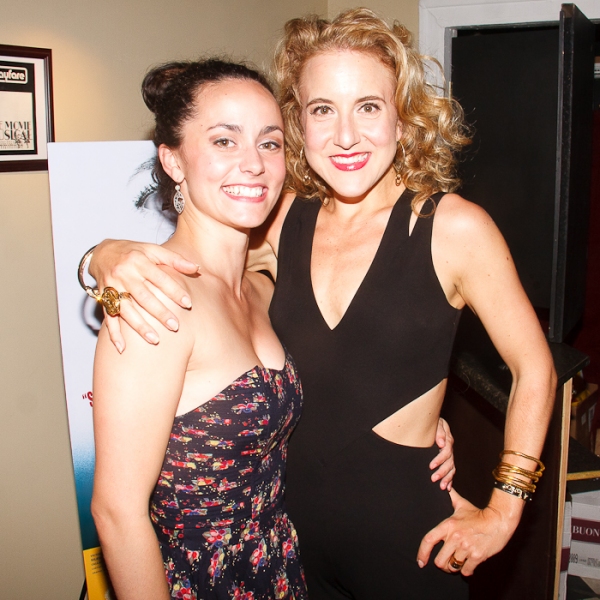 Ashlee Dupre and Jenn Harris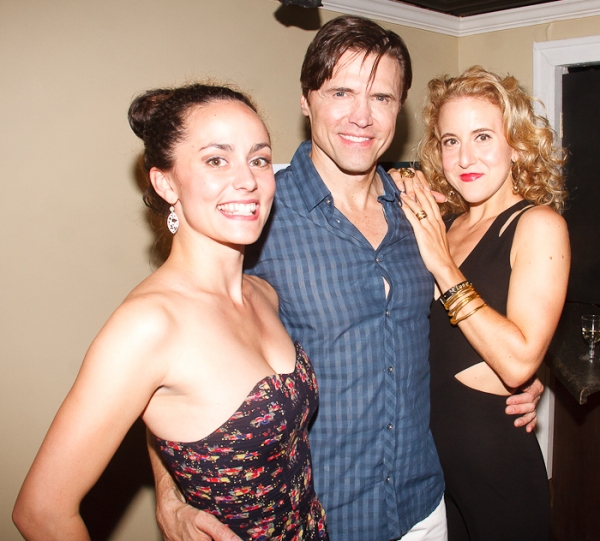 Ashlee Dupre, Brent Barrett, and Jenn Harris

Harry Bouvy, Jenn Harris, Lucia Spina, Howard Kaye, and Stephen Bienskie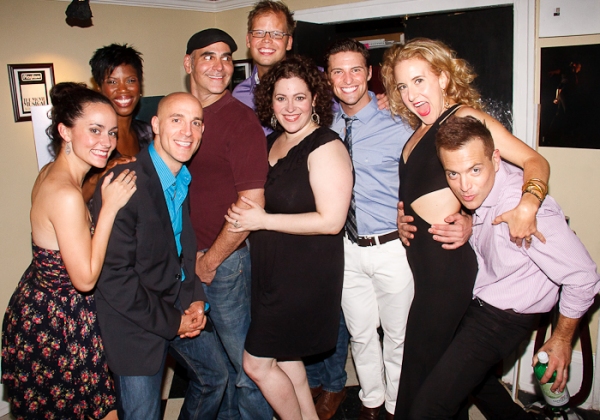 Ashlee Dupree, Deidre Goodwin, Harry Bouvy, Howard Kaye, Jeff Hiller, Lucia Spina, Callan Bergmann, Jenn Harris, and Stephen Bienskie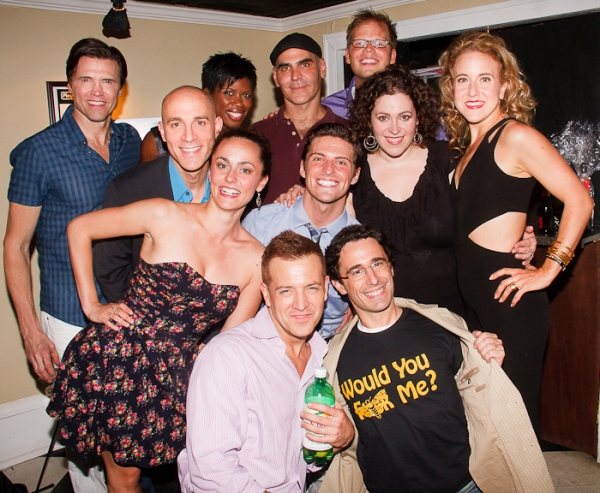 Brent Barrett, Ashlee Dupree, Deidre Goodwin, Harry Bouvy, Howard Kaye, Jeff HIllier, Lucia Spina, Callan Bergmann, Jenn Harris, Stephen Bienskie, and Christopher Gattelli

Brent Barrett, Hunter Bell, Christopher Gattelli, Jenn Harris, Al Kaplan, and Jon Kaplan

Related Articles
As an Equity actor, Peter is photographing the industry from the inside out. He has performed in numerous shows regionally, sung a duet with Richard (read more...)