Photo Coverage: Opening Night at Einstein's Gift
Einstein's Gift opened on Thursday, October 6 at 6:30pm and BroadwayWorld was there! The show's run coincides with the nationwide centennial celebration of Albert Einstein's "miracle year" and the fiftieth anniversary of his death. The production will be directed by
Ron Russell
(Hannah & Martin). The run continues through Sunday, November 6.
The winner of the 2003 Governor General Award for Drama ("The Canadian Pulitzer"), Einstein's Gift centers on the relationship between Albert Einstein and Fritz Haber, two world famous scientists who shared little in common, but each witnessed their great discoveries used for massive destruction.
The performance schedule for Einstein's Gift is as follows: Tuesday - Saturday at 8 p.m.; with matinees on Saturday at 2 p.m. and Sunday at 3 p.m. Special student matinees at 2 p.m. are scheduled for the following: 10/11 - 12; 10/20; 10/27; 11/3. For tickets, Call TicketCentral (212) 279-4200.
For more information, and to purchase tickets - click here.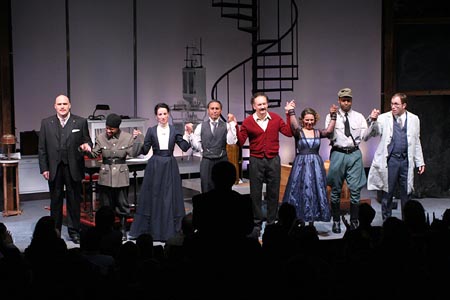 Glenn Fleschler, Nilaja Sun, Melissa Friedman, Aasif Mandvi, Shawn Elliott, Sarah Winkler, Godfrey Simmons, and James Wallert

Aasif Mandvi and Shawn Elliott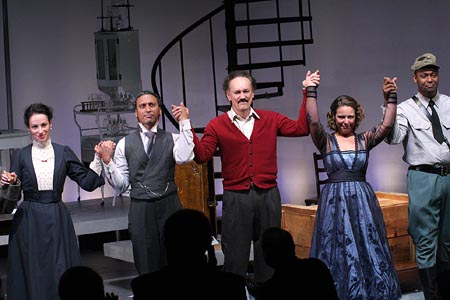 Melissa Friedman, Aasif Mandvi, Shawn Elliott, Sarah Winkler, and Godfrey Simmons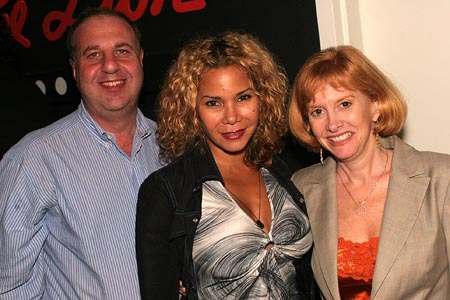 Brian Lipton, Daphne Rubin-Vega, and Jane Waldman

Daphne Rubin-Vega, Melissa Friedman, and Angel Desai

Donna Murphy, Shawn Elliot, Tamara Tunie (Law & Order: SVU), Gregory Generet (Jazz Vocalist), and Vern Thiessen (Playwright)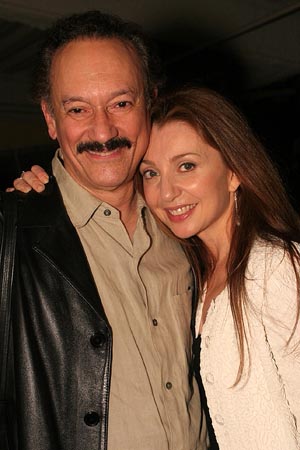 Donna Murphy and Shawn Elliott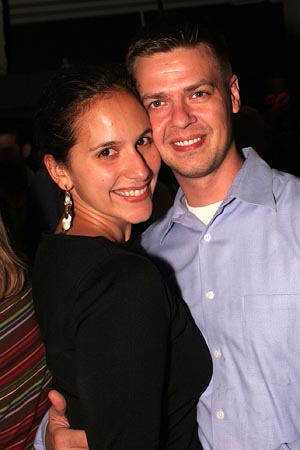 Justine Campbell-Elliott and Ron McLaughlin

Aasif Mandvi and Ron Russell (Director)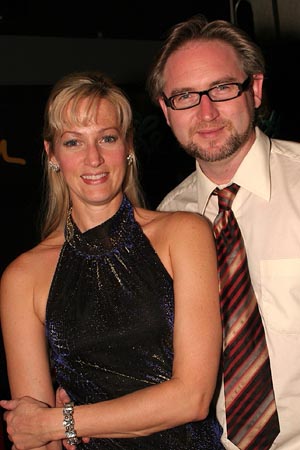 Sharon Richardson & Vern Thiessen (Playwright)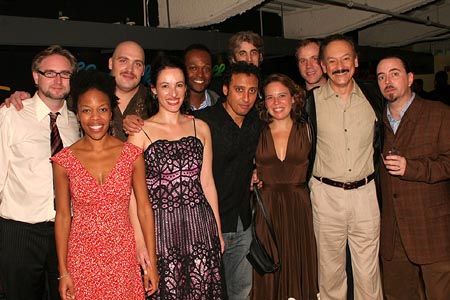 Cast & Creative Team Vern Thiessen (Playwright), Nilaja Sun, Glenn Fleschler, Melissa Friedman, Godfrey Simmons, Aasif Mandvi, Zak Berkman (Producer), Sarah Winkler, James Wallert, and Shawn Elliott, and Ron Russell (Director)

Cast Nilaja Sun, Glenn Fleschler, Melissa Friedman, Godfrey Simmons, Aasif Mandvi, James Wallert, Sarah Winkler, and Shawn Elliott
Related Articles
Ben Strothmann has been a portrait and theatrical photographer since 1995. Since building his first darkroom in his hometown of Milwaukee WI, his portrait studio (read more...)