Photo Coverage: Night of A Thousand Gowns Honors Jerry Mitchell
The 24th Annual Night of a Thousand Gowns benefit, held on Saturday March 27, honored famed director/choreographer Jerry Mitchell. Featured performers included actors from "Football Strip" and Stimulus Package," Broadway star Terri White, music artist Crystal Waters, pop singers Kristine W. and Kelly King, and drag queens Coco Peru and and Jesse Volt. BroadwayWorld was on hand for the celebration.
The fundraiser, produced by The Imperial Court of New York, was held at the Times Square's Marriott Marquis Hotel to benefit Broadway Cares /Equity Fights AIDS and God's Love We Deliver.
The Imperial Court of New York, a 501(c)3 corporation, is New York's most regal fundraising organization serving the LGBT Community for the past 22 years. Part of a proud tradition, the Court has raised over a million dollars for charitable organizations including: ACRIA (AIDS Community Research Initiative of America) LIFEbeat (Music Industry Fights AID), Children's Hope Foundation, Broadway Cares / Equity Fights AIDS, God's Love We Deliver, Sylvia's House, Bailey House, AmFar's Treatment Register, Body Positive, and Callen-Lorde Community Health Center, among many others. For more information, visit www.icny.org.
Broadway Cares/Equity Fights AIDS is one of the nation's leading industry-based, nonprofit AIDS fundraising and grant-making organizations. By drawing upon the talents, resources and generosity of the American theatre community, since 1988 BC/EFA has raised over $175 million for essential services for people with AIDS and other critical illnesses across the United States. BC/EFA is the major supporter of seven programs at The Actors' Fund - including The AIDS Initiative, The Phyllis Newman Women's Health Initiative, The Al Hirschfeld Free Health Clinic, The Dancers' Resource and three supportive housing residences. BC/EFA also awards annual grants to over 400 AIDS and family service organizations nationwide. For more information, visit www.bcefa.org.
God's Love We Deliver's mission is to improve the health and well-being of men, women and children living with HIV/AIDS, cancer and other serious illnesses by alleviating hunger and malnutrition. They prepare and deliver nutritious, high-quality meals to people who, because of their illness, are unable to provide or prepare meals for themselves. They also provide illness-specific nutrition education and counseling to our clients, families, care providers and other service organizations. FOr more information, visit www.glwd.org.
Photo Credit: Linda Lenzi


Hosts Emperor XVIII Tony Monteleone and Empress XXIII Anne Tique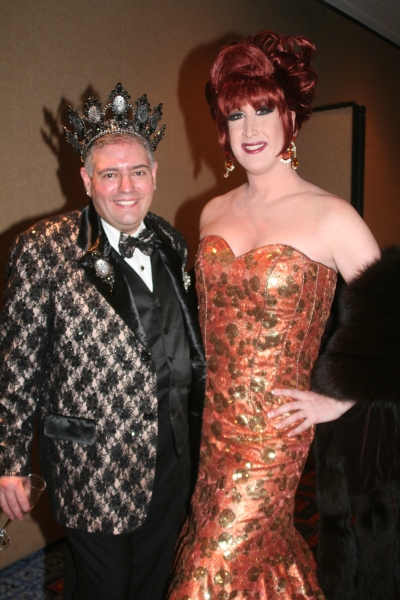 Emperor XVIII Tony Monteleone and Empress XXIII Anne Tique

Jerry Mitchell

Felicia Finley and Jerry Mitchell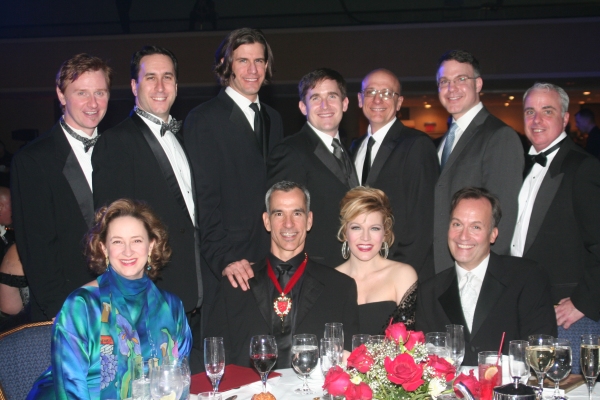 Robert Bartley, Daniel Whitman (BCEFA's Director of Communications and Development), Erik Sherr, Kevin Burrows, Tom Viola (BCEFA's Executive Director), Michael Graziano (BCEFA's Producing Director), Bobby McGuire (BCEFA's Marketing, Media, Promotions), Ginger Tidwell, Jerry Mitchell, Felicia Finley and Frank Conway (BCEFA's Corporate Sponsorship & Production Services)

Frank Conway and Felicia Finley

Frank Conway and Kevin Burrows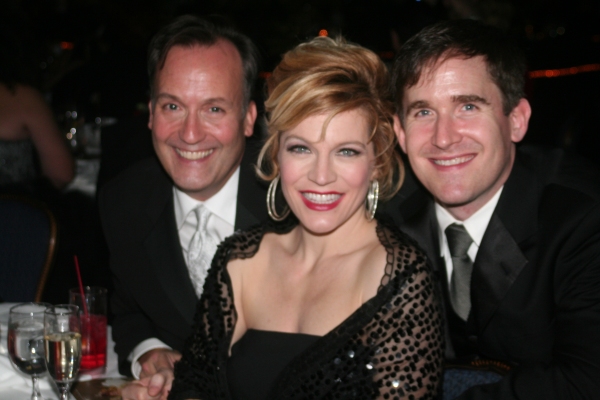 Frank Conway, Felicia Finley and Kevin Burrows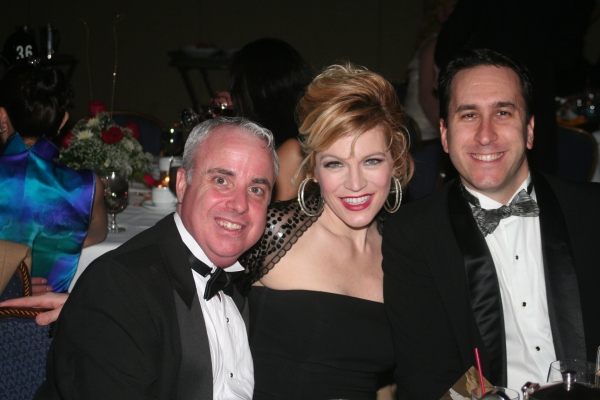 Bobby McGuire, Felicia Finley and Daniel Whitman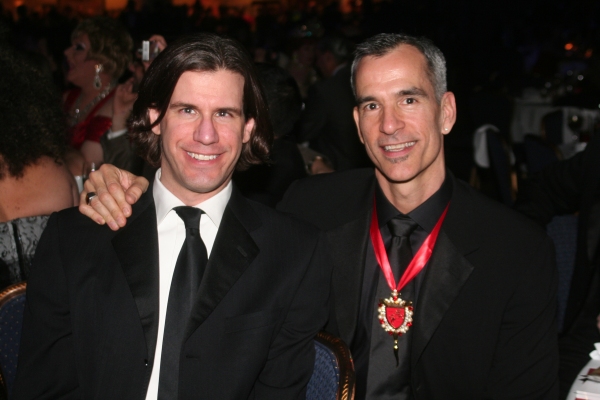 Erik Sherr and Jerry Mitchell

Daniel Whitman and Robert Bartley

Robin Strasser Donates Items from her Personal Collection For Auction

Robin Strasser

Robin Strasser

Michael Crawford Signed Auction Item

Robin Strasser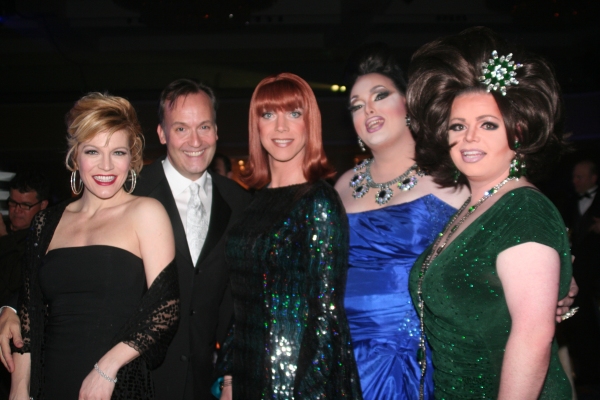 Felicia Finley, Frank Conway, Coco Peru, Carlotta Carlise and Dusty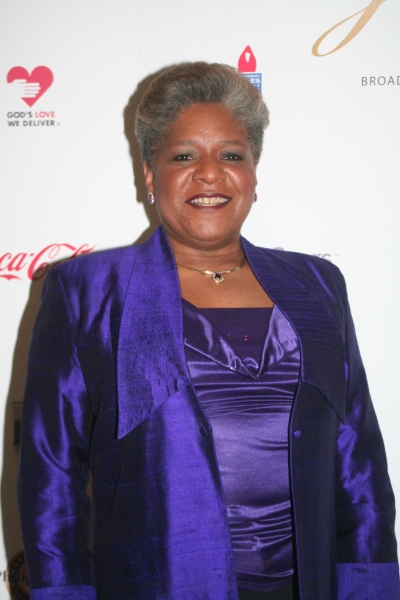 Terri White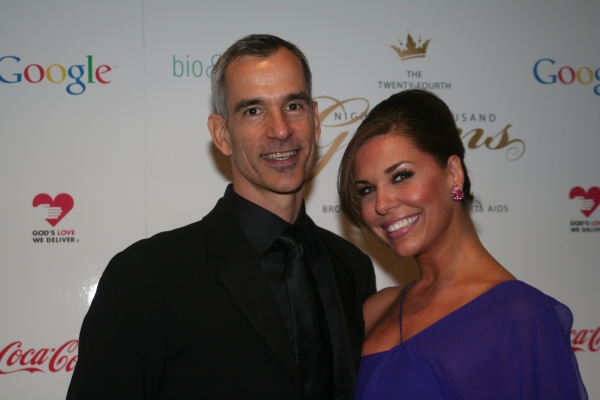 Jerry Mitchell and Emily Loftiss

Jerry Mitchell and Emily Loftiss

Volunteers David Vazquez and Phil Zipkin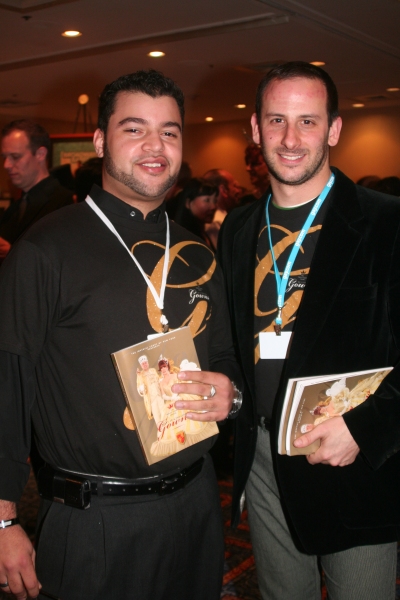 Volunteers David Vazquez and Phil Zipkin

Robert Verdi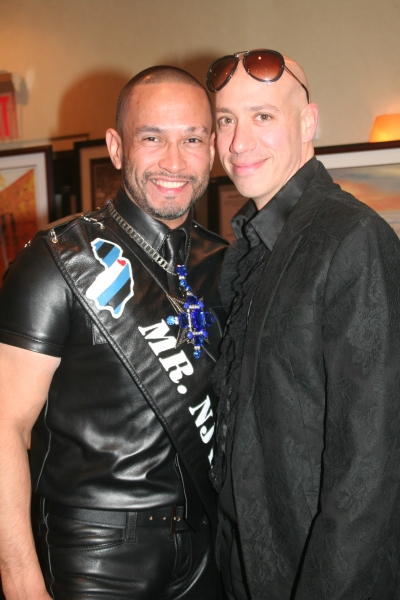 Damian Parra and Robert Verdi

Penny Candy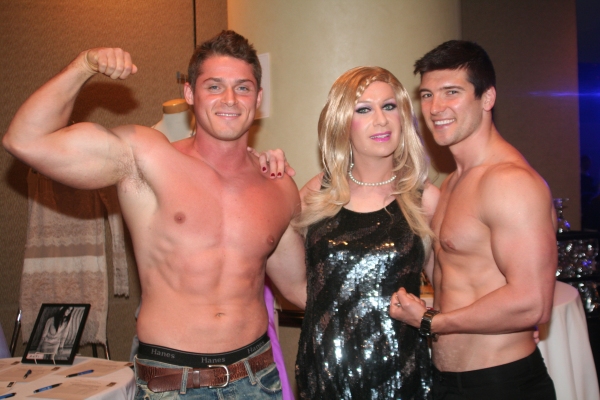 Constantine Shapovalenko, Sassy and Jacques Mitchell

Emperor 33 John Richard and Sister Saki Tumi of San Francisco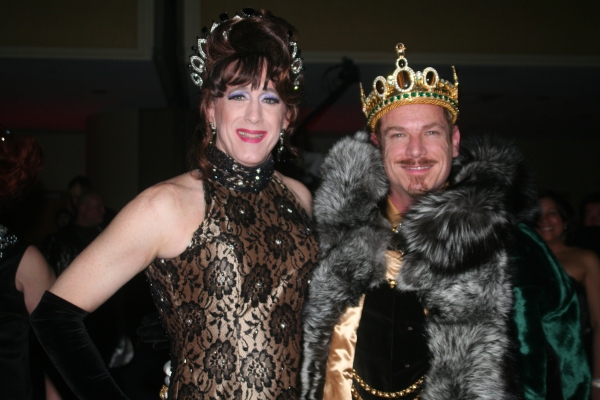 Empress XXII Charlene Chivoe and Emperor XVII Rob Hunter de Woofs

Empress XXIII Anne Tique and Emperor XVIII Tony Monteleone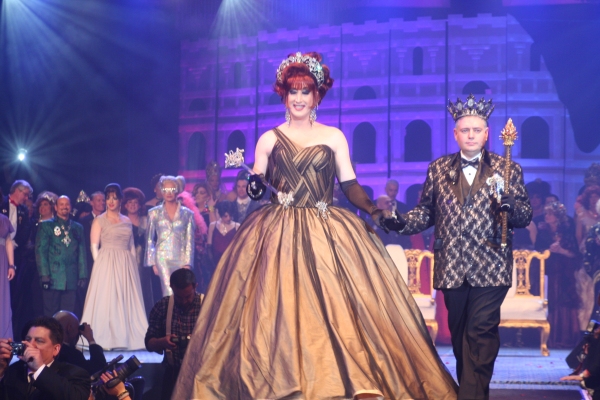 Empress XXIII Anne Tique and Emperor XVIII Tony Monteleone

The Imperial Majesty Absolute Empress VII Coco LaChine and Queen Mother

Robin Strasser and Emperor Gabriel x Della Notte

Robin Strasser

Robin Strasser

Robin Strasser

Empress 14 Victoria Weston

Empress 14 Victoria Weston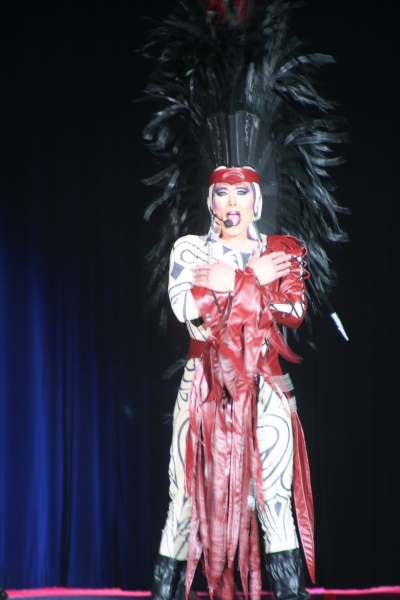 Jesse Volt

Jesse Volt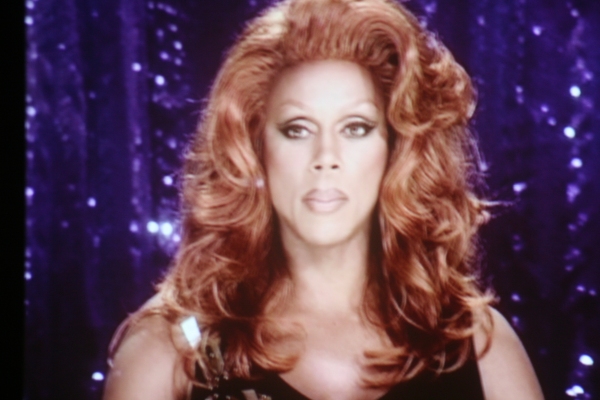 RuPaul on video

RuPaul's Drag Race Sonique, Nicole Page Brooks and Sahara Davenport

RuPaul's Drag Race Sonique, Nicole Page Brooks and Sahara Davenport

RuPaul's Drag Race Sonique, Nicole Page Brooks and Sahara Davenport

Sonique, Nicole Page Brooks and Sahara Davenport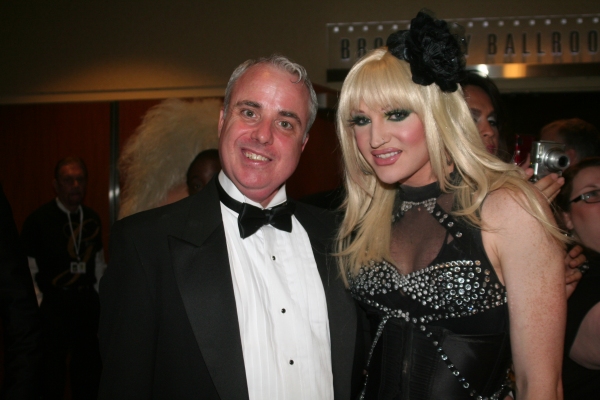 Bobby McGiure and Sonique

Sonique, Damian Parra and Nicole Page Brooks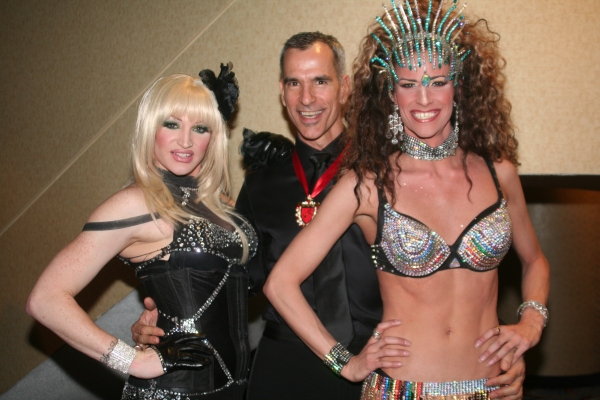 Sonique, Jerry Mitchell and Nicole Page Brooks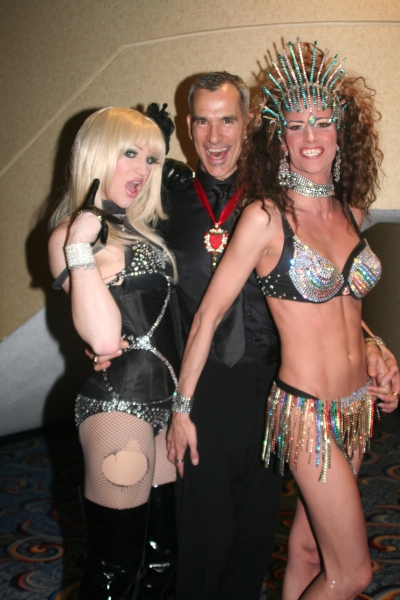 Sonique, Jerry Mitchell and Nicole Page Brooks

Sonique, Jerry Mitchell and Nicole Page Brooks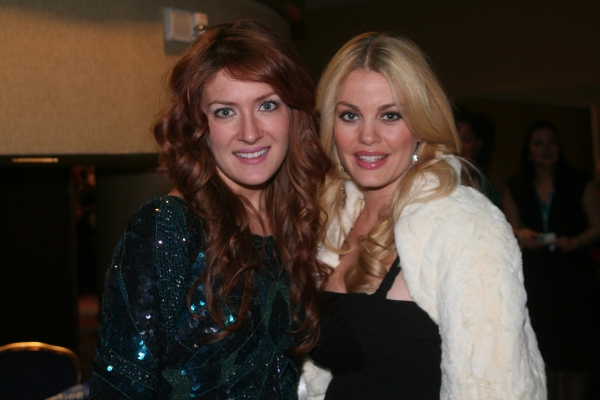 Beth Ann Bonner and Bree Williamson

Empress 14 Victoria Weston

Empress 16 Lita Austin and Emperor 12 Mathius Bloussant

Princess Noche

Crystal Waters

Claire Czerniuk, Crystal Waters and Christina Delliliune

Jeff Cowans and Victor Sho

Victor Sho and Hannah Omolade

Related Articles