Click Here for More Articles on MAN AND BOY
Photo Coverage: Meet the Cast of MAN AND BOY!
Roundabout Theatre Company (Todd Haimes, Artistic Director), presents three-time Tony Award® winner Frank Langella as "Gregor Antonescu" in Terence Rattigan's drama Man and Boy, directed by Maria Aitken. The cast of the show met the press today, August 9, and BroadwayWorld was there for the big event. Check out photos from the festivities below!
The cast will also feature Adam Driver as "Basil Anthony", Francesca Faridany as "Countess Antonescu", Zach Grenier as "Mark Herries", Brian Hutchison as "David Beeston", Virginia Kull as "Carol Penn", Michael Siberry as "Sven Johnson".
As part of the centennial celebration of English playwright Terence Rattigan, Man and Boy will begin previews on September 9th and opens officially on October 9, 2011 at the American Airlines Theatre on Broadway (227 West 42nd Street). This will be a limited engagement through November 27, 2011.
Beginning July 29th, 2011, tickets will be available by calling Roundabout Ticket Services at (212)719-1300 , online at www.roundabouttheatre.org or at the American Airlines Box Office (227 West 42nd Street). Ticket prices range from $67.00-117.00.
Roundabout Subscribers save up to 50% off of ticket prices and have access to special in-theatre events and perks. To become a Roundabout Subscriber, visit www.roundabouttheatre.org/joinnow or call Roundabout Ticket Services (212)719-1300 today.
The creative team includes Derek McLane (Sets), Martin Pakledinaz (Costumes), Kevin Adams (Lights) & John Gromada (Original Music and Sound Design).
At the height of the Great Depression, ruthless financier Gregor Antonescu's (Langella) business is dangerously close to crumbling. In order to escape the wolves at his door, Gregor tracks down his estranged son Basil in the hopes of using his Greenwich Village apartment as a base to make a company-saving deal. Can this reunion help them reconcile? Or will this corrupt father use his only son as a pawn in one last power play? Man and Boy is a gripping story about family, success and what we're willing to sacrifice for both.
Mr. Langella's memoir Dropped Names will be released by HarperCollins in 2012. He was recently nominated for an Academy Award for his performance as "Richard Nixon" in Ron Howard's film Frost/Nixon and has subsequently appeared in Oliver Stone's Wall Street: Money Never Sleeps, All Good Things and The Box. Mr. Langella returns to Broadway and Roundabout Theatre Company following his 2008 performance as "Sir Thomas More" in A Man for All Seasons. Previous Roundabout credits also include The Father (1996) and Cyrano De Bergerac (1997).
Man and Boy will play Tuesday through Saturday evening at 8:00PM with Wednesday, Saturday and Sunday matinees at 2:00PM.
Roundabout Theatre Company is a not-for-profit theatre dedicated to providing a nurturing artistic home for theatre artists at all stages of their careers where the widest possible audience can experience their work at affordable prices. Roundabout fulfills its mission each season through the revival of classic plays and musicals; development and production of new works by established playwrights and emerging writers; educational initiatives that enrich the lives of children and adults; and a subscription model and audience outreach programs that cultivate loyal audiences.
Roundabout Theatre Company currently produces at four theatres each of which is designed specifically to enhance the needs of the Roundabout's mission. Off-Broadway, the Harold and Miriam Steinberg Center for Theatre, which houses the Laura Pels Theatre and Black Box Theatre, with its simple sophisticated design is perfectly suited to showcasing new plays. The grandeur of its Broadway home on 42nd Street, American Airlines Theatre, sets the ideal stage for the classics. Roundabout's Studio 54 provides an exciting and intimate Broadway venue for its musical and special event productions. The Stephen Sondheim Theatre offers a state of the art LEED certified Broadway theatre in which to stage major large scale musical revivals. Together these distinctive homes serve to enhance the work on each of its stages.
American Airlines is the official airline of Roundabout Theatre Company. Roundabout productions are made possible, in part, with public funds from the New York City Department of Cultural Affairs and the New York State Council on the Arts, celebrating 50 years of building strong, creative communities in New York State's 62 counties.
Photo Credit: Walter McBride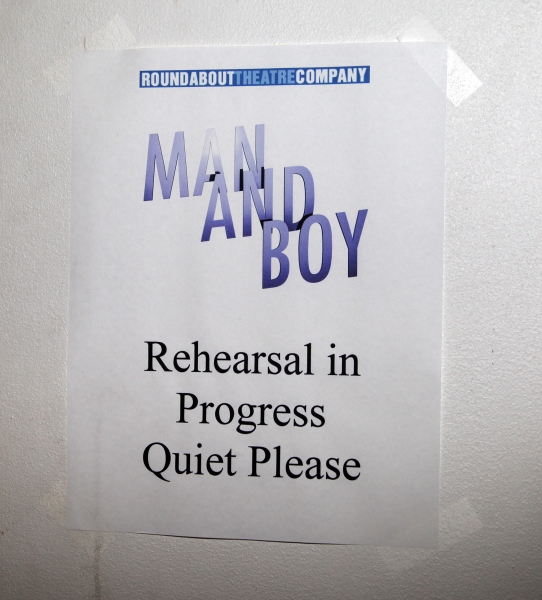 Quite Please ....

Stage / Set Model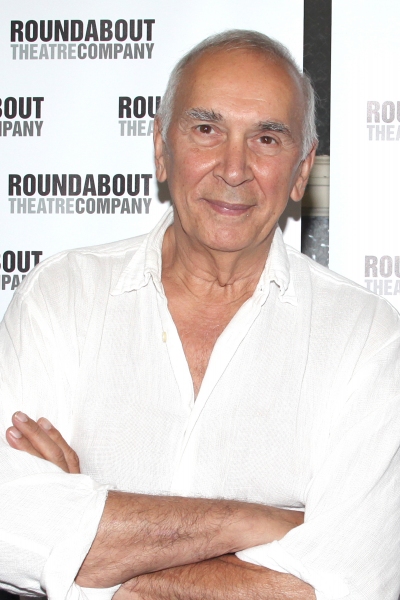 Frank Langella

Frank Langella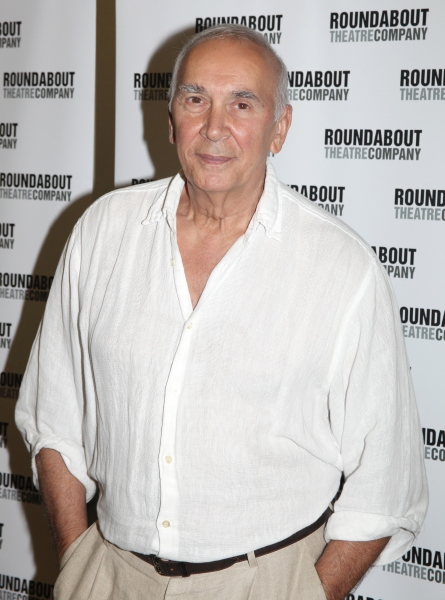 Frank Langella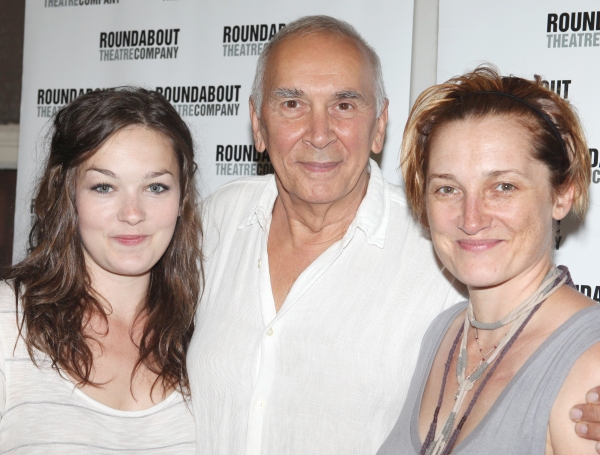 Virgina Kull, Frank Langella & Francesca Faridany

(L-R) Actors Brian Hutchinson, Frank Langella, Zach Grenier, and Michael Siberry

(Top Row L-R) Actors Allison Jean White, John Hickok, Virginia Kull, Brian Hutchinson, Zach Grenier, Michael Siberry, Vayu O'Donnell John Hickok, Francesca Faridany (bottom row L-R) Maria Aitken, Frank Langella, and Adam Driver

(Top Row L-R) Actors Allison Jean White, John Hickok, Virginia Kull, Brian Hutchinson, Zach Grenier, Michael Siberry, Vayu O'Donnell John Hickok, Francesca Faridany (bottom row L-R) Maria Aitken, Frank Langella, and Adam Driver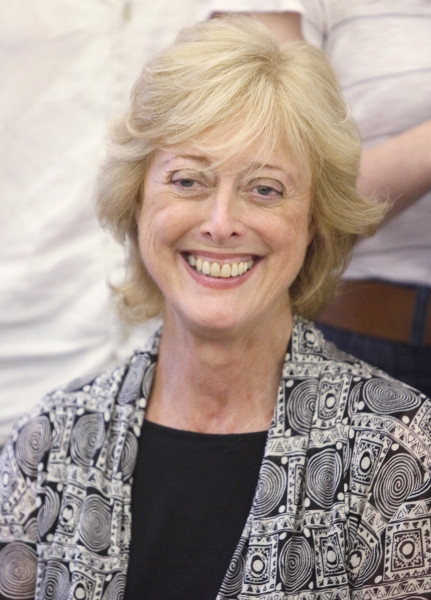 Director: Maria Aitken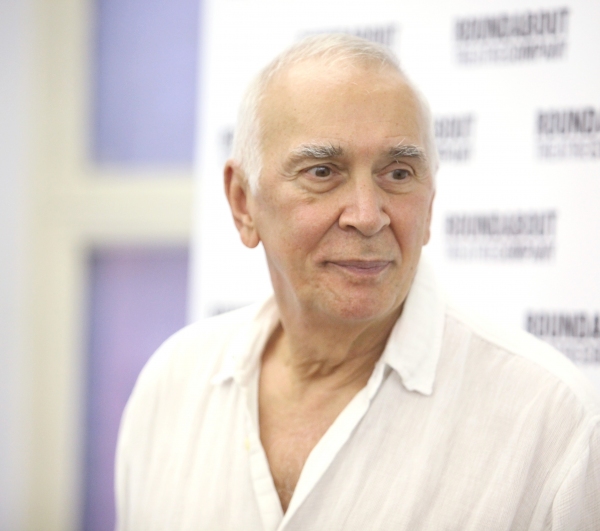 Frank Langella

Frank Langella

Adam Driver

Adam Driver

Adam Driver

Adam Driver

Brian Hutchison

Virgina Kull

Virgina Kull, Frank Langella & Francesca Faridany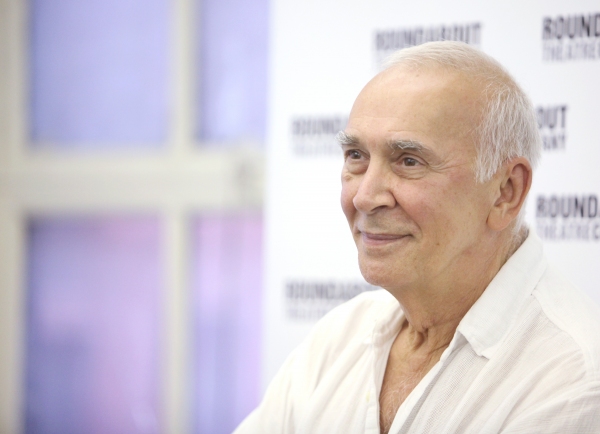 Frank Langella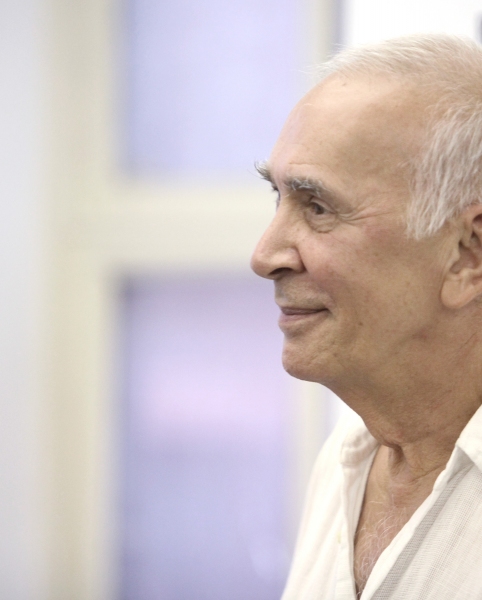 Frank Langella