Photo Coverage: MILLION DOLLAR QUARTET Celebrates Cast Album Release at Barnes & Noble
Yesterday, June 22, Eddie Clendening, Lance Guest, Tony Award® winner Levi Kreis, Robert Britton Lyons, Tony Award® nominee Hunter Foster, Elizabeth Stanley, Corey Kaiser and Larry Lelli celebrated the release of the MILLION DOLLAR QUARTET cast album at Barnes and Noble in Lincoln Triangle. BroadwayWorld was on hand to capture the event!
On December 4, 1956, an auspicious twist of fate brought
Johnny Cash
, Jerry
Lee Lewis
,
Carl Perkins
, and
Elvis Presley
together. The place was Sun Records' storefront studio in Memphis. The man who made it happen was Sam Phillips, the "Father of Rock and Roll," who discovered them all. The four young musicians united for the only time in their careers for an impromptu recording that has come to be known as one of the greatest rock jam sessions of all time.
Inspired by the actual event, MILLION DOLLAR QUARTET features a treasure trove of the greatest rock and roll, gospel, R&B and country hits from these musicians, including such iconic songs as "Blue Suede Shoes," "Fever," "Sixteen Tons," "Who Do You Love?," "Great Balls of Fire," "I Walk the Line," "Folsom Prison Blues," and "Whole Lotta Shakin' Goin' On." MILLION DOLLAR QUARTET captures the infectious spirit, freewheeling excitement and thrilling sounds of a singular moment when four of the music industry's most extraordinary talents, all in their creative prime, came together for one of the most memorable nights in music history.
MILLION DOLLAR QUARTET opened on Sunday, April 11, 2010.
MILLION DOLLAR QUARTET won a Tony Award for Best Performance by a Featured Actor in a Musical (Levi Kreis) and received a Tony nomination for Best Musical and Best Book of a Musical (Colin Escott & Floyd Mutrux). The show received an Outer Critics Circle Award for Outstanding Featured Actor in a Musical (Levi Kreis), a Drama Desk Nomination for Outstanding Musical Revue and three Drama League Nominations including Distinguished Production of a Musical and Distinguished Performance (Lance Guest & Levi Kreis).
MILLION DOLLAR QUARTET is directed by Eric Schaeffer and features a book by Colin Escott and Floyd Mutrux. The design team for Broadway includes: Derek McLane (scenic design), Howell Binkley (lighting design), Jane Greenwood (costume design), Kai Harada (sound design) and Chuck Mead (musical arrangements and supervision).
MILLION DOLLAR QUARTET is produced by Relevant Theatricals, John Cossette Productions, American Pop Anthology, Broadway Across America, and James L. Nederlander.
The Chicago production of MILLION DOLLAR QUARTET opened in 2008 and is still playing to packed houses at the Apollo Theatre.
For information about the Broadway and ChicaGo Productions of MILLION DOLLAR QUARTET, visit www.MillionDollarQuartetLive.com.
Photo Credit: Peter James Zielinski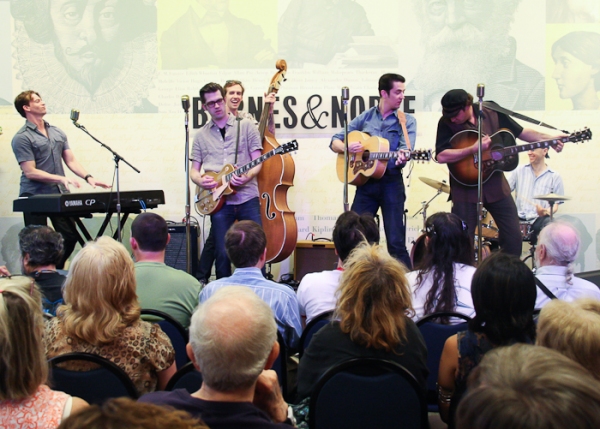 Levi Kreis, Robert Britton Lyons, Corey Kaiser, Eddie Clendening, Lance Guest, and Larry Lelli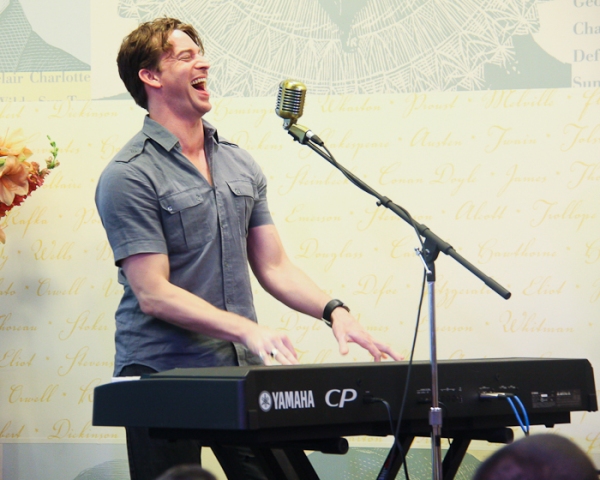 Levi Kreis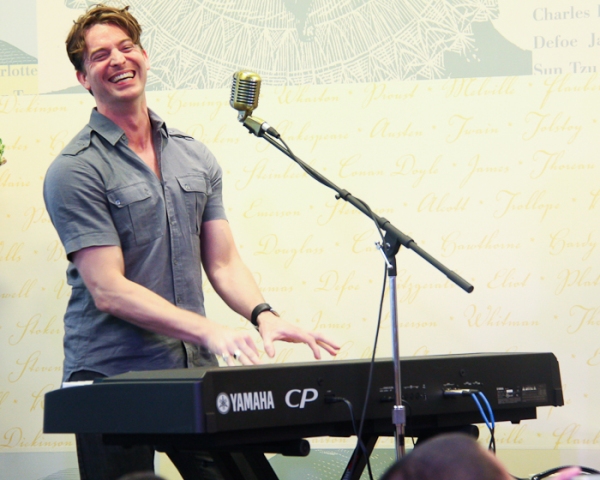 Levi Kreis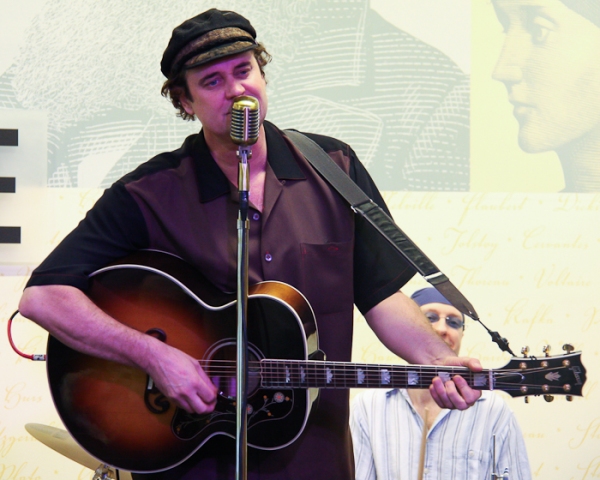 Lance Guest

Levi Kreis, Robert Britton Lyons, Corey Kaiser, Eddie Clendening, Lance Guest, and Larry Lelli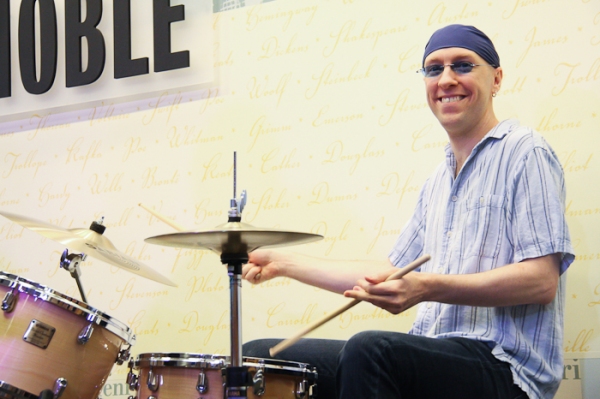 Larry Lelli

Eddie Clendening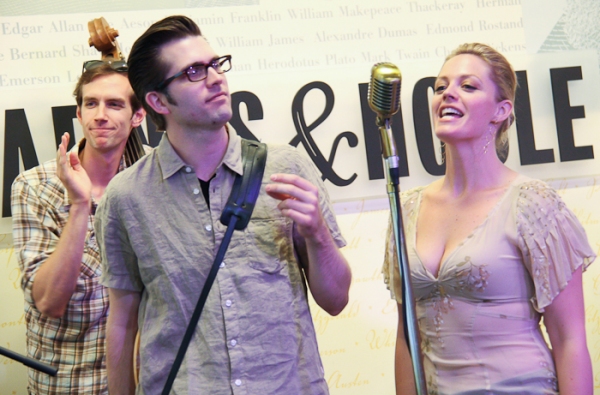 Corey Kaiser, Robert Britton Lyons, and Elizabeth Stanley

Levi Kreis

Corey Kaiser, Robert Britton Lyons, and Elizabeth Stanley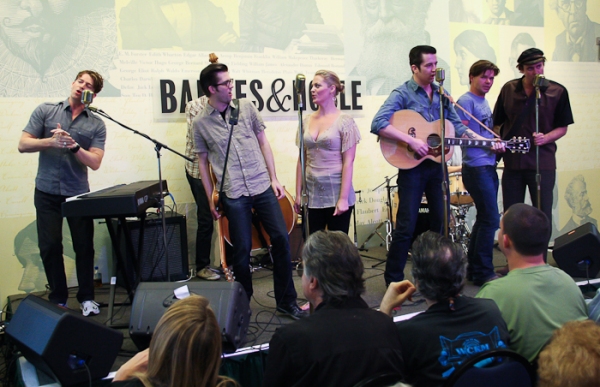 Levi Kreis, Robert Britton Lyons, Corey Kaiser, Eddie Clendening, Hunter Foster, Lance Guest, and Larry Lelli

Eddie Clendening, Hunter Foster, and Lance Guest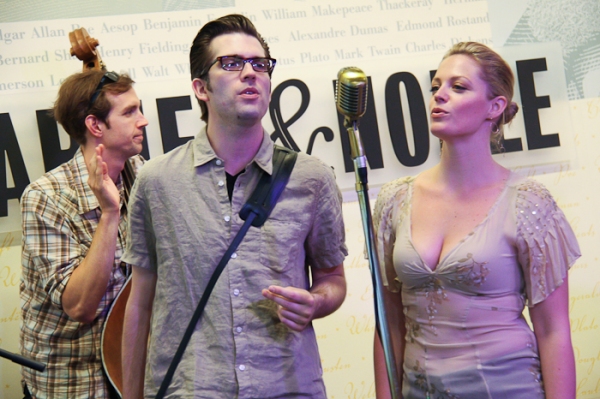 Corey Kaiser, Robert Britton Lyons, and Elizabeth Stanley

Eddie Clendening, Hunter Foster, and Lance Guest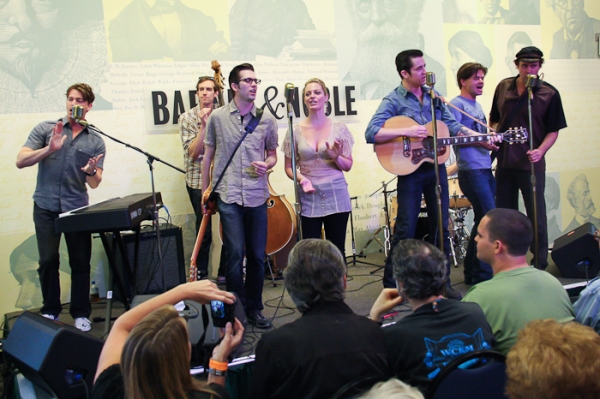 Levi Kreis, Robert Britton Lyons, Corey Kaiser, Eddie Clendening, Hunter Foster, Lance Guest, and Larry Lelli

Levi Kreis, Robert Britton Lyons, Corey Kaiser, Eddie Clendening, Hunter Foster, Lance Guest, and Larry Lelli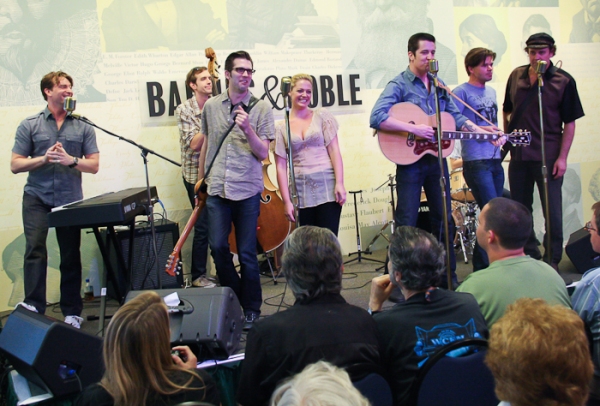 Levi Kreis, Robert Britton Lyons, Corey Kaiser, Eddie Clendening, Hunter Foster, Lance Guest, and Larry Lelli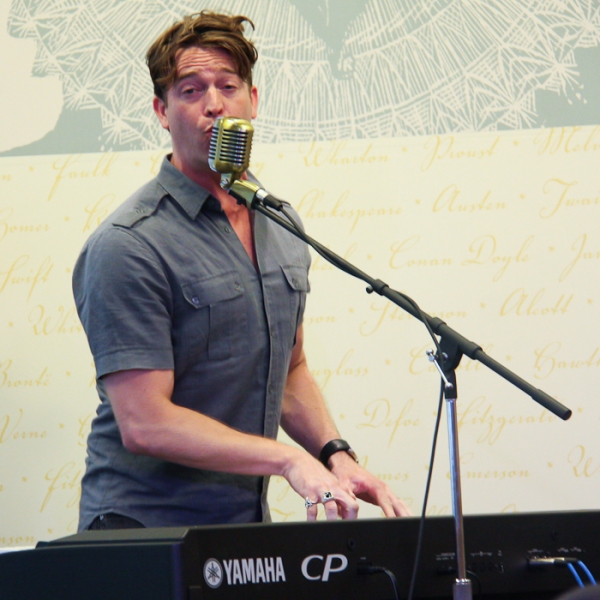 Levi Kreis

Levi Kreis and Robert Britton Lyons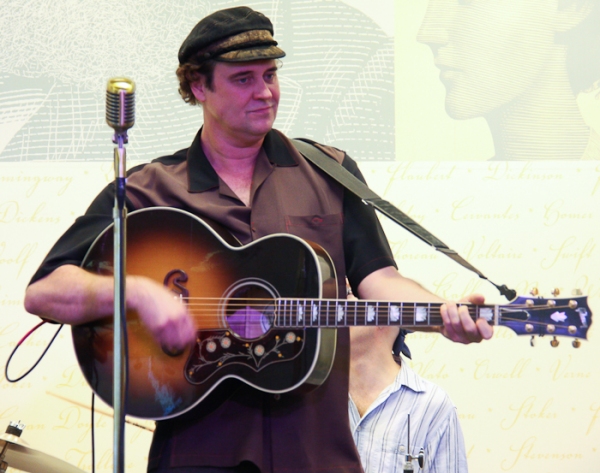 Lance Guest

Robert Britton Lyons, Eddie Clendening, and Lance Guest

Levi Kreis and Robert Britton Lyons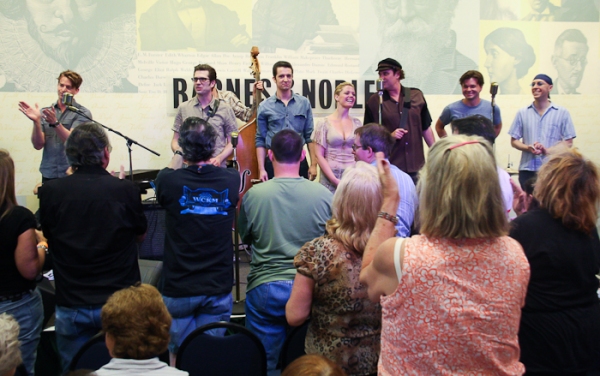 Levi Kreis, Robert Britton Lyons, Corey Kaiser, Eddie Clendening, Hunter Foster, Lance Guest, and Larry Lelli

Corey Kaiser, Robert Britton Lyons, Levi Kreis, Elizabeth Stanely, Eddie Clendening, Lance Guest, Larry Lelli, and Hunter Foster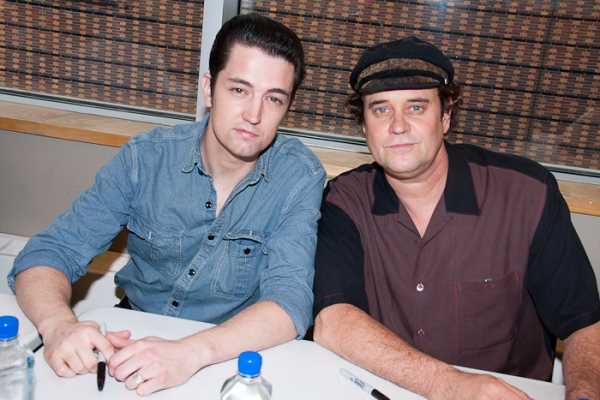 Eddie Clendening and Lance Guest

Elizabeth Stanley

Hunter Foster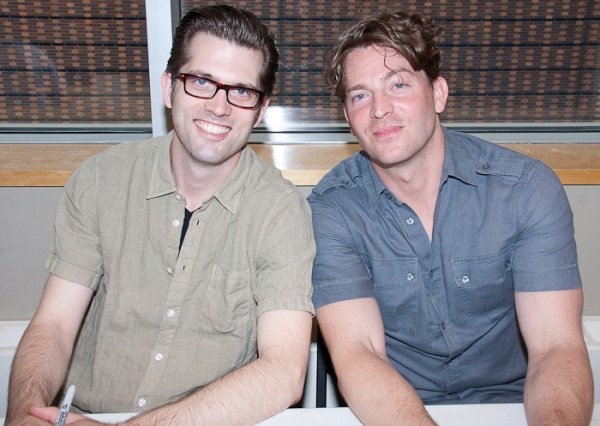 Robert Britton Lyons and Levi Kreis

Featured at the Theatre Shop
T-Shirts, Mugs, Phone Cases & More
Related Articles
As an Equity actor, Peter is photographing the industry from the inside out. He has performed in numerous shows regionally, sung a duet with Richard (read more...)