Photo Coverage: 'Life After Tomorrow' Reunion at B&N
On March 20, the production team and cast of Life After Tomorrow held a discussion, performance and signing at Barnes and Noble. Life After Tomorrow, a documentary about the trials and tribulations of several dozen women who were on Broadway and in the road companies of Annie, was co-directed and co-produced by Gil Cates Jr. and Annie alum Julie Stevens. Stevens created the film after starting the website AnnieOrphans.com, which reunited many of the former child stars. They quickly discovered a sisterhood and many found that their post-Annie lives and experiences could only be understood by their fellow alumni. For some, like Broadway Annie Sarah Jessica Parker (who appears in the film) and touring orphans Alyssa Milano and Molly Ringwald (who do not appear), Annie was a springboard to teen and adult stardom. For others, they found themselves overwhelmed by trying to return to the normalcy of home and school. Over 40 women appear in the film, relaying the perks that came with starring in a cultural phenomenon and the hard knocks of growth spurts, stage mothers and the fear that their careers had peaked before adolescence. The film won Best Documentary and Best Director at the Phoenix Film Festival before debuting on Showtime on Christmas Day. It came out on DVD on February 26, 2008.
Stevens planned an orphan reunion to commemorate the Barnes and Noble event. Along with Stevens and special guest Charles Strouse, over twenty former Annies and orphans attended, including Martha Byrne, a former July and Annie understudy who won two Daytime Emmys for As the World Turns, original Broadway cast member Robyn Finn, and Rosanne Sorrentino and Toni Ann Gisondi from the Annie film. Also in attendance will be Emma Rowley (Gypsy) and John Bolton (Curtains).
The event took place at Barnes and Noble at Lincoln Triangle (located at 1972 Broadway). For more information please visit www.lifeaftertomorrow.com

Photos by Peter James Zielinski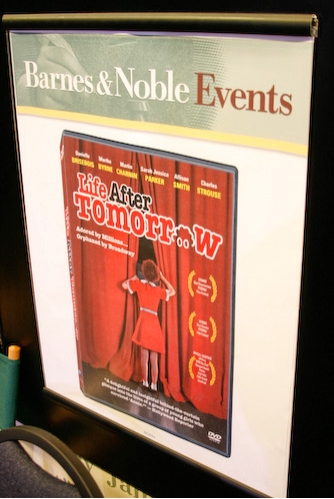 'Life After Tomorrow' at Barnes and Noble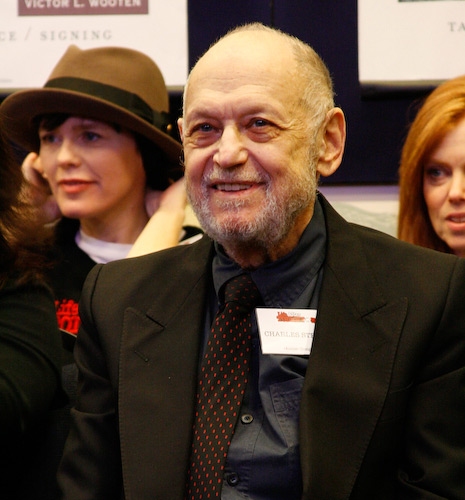 Special Guest Charles Strouse

John Bolton, Julie Stevens, Kristen Vigard, Martha Byrne, Rosanne Sorrentino, Robyn Finn, and Charles Strouse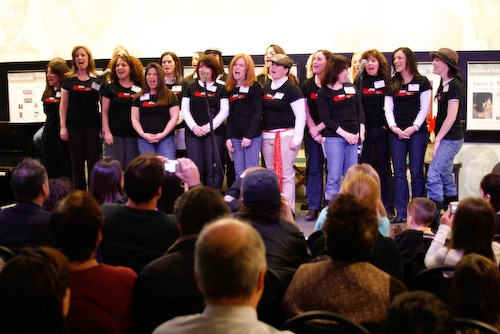 The ladies peform 'It's a Hard Knock Life'

Julie Stevens, Martha Byrne, Alyson Mord, Karen Schleifer, Ellyn Gale, Susan Lipton, Jessica Smith, Rosanne Sorrentino, Dana Dawson, Robyn Finn, Toni Ann Gisondi, Sherry Dundish, Beki Snyder, Caroline Daly, Kristi Coombs, Heather Sislen, Dee Hilligoss, and Kristen Vigard

Martha Byrne, Karen Schleifer, John Bolton (behind), Ellyn Gale, Alyson Mord, Susan Lipton, Rosanne Sorrentino, and Robyn Finn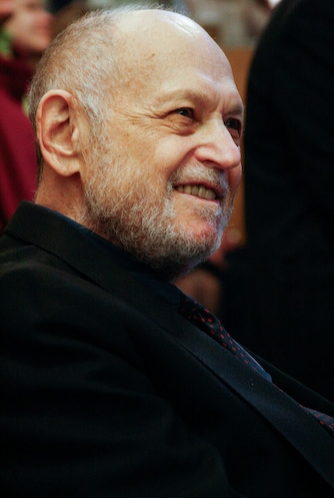 Charles Strouse

Julie Stevens, Co-director/Co-producer of 'Life After Tomorrow'

Rosanne Sorrentino

Dana Dawson, Karen Schleifer, Beki Snyder, Jessica Smith, and Heather Sislen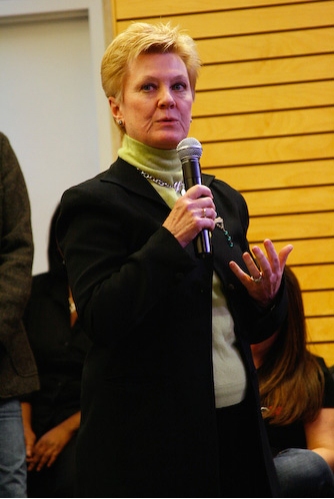 Dance Captain, Annie alum Mimi Wallace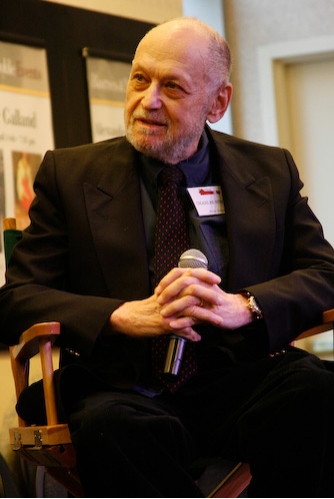 Charles Strouse

Kristen Vigard

Kristi Coombs

Nicole Nowicki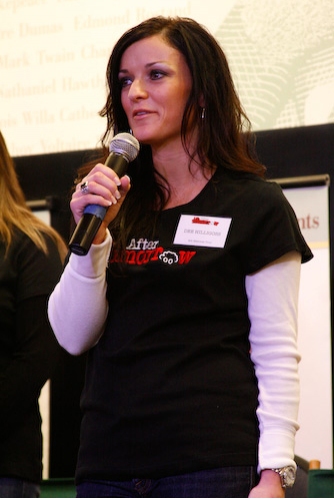 Dee Hilligoss

Charles Strouse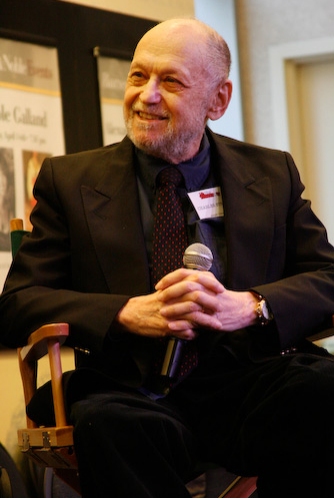 Charles Strouse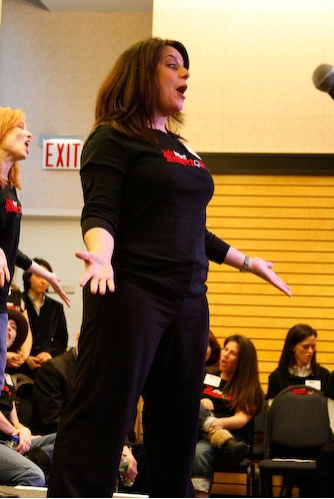 Julie Stevens recreating her role as Tessie in 'You're Never Fully Dressed Without a Smile'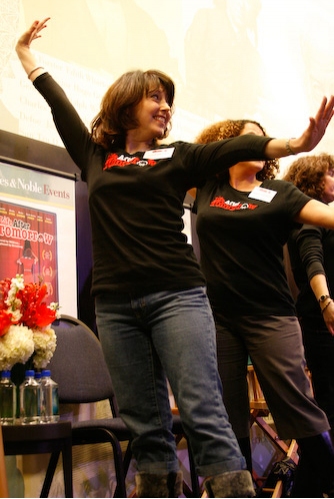 Caroline Daly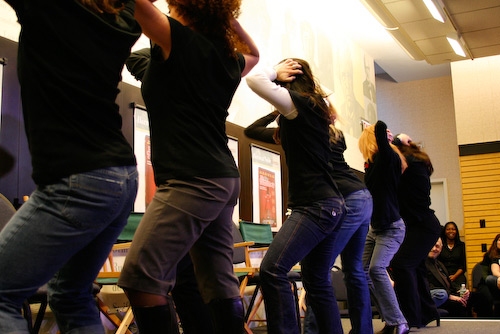 The Orphan bump line

Caroline Daly, Karen Schleifer, Heather Sislen, Dee Hilligoss, Alyson Mord,Robyn Finn, and Julie Stevens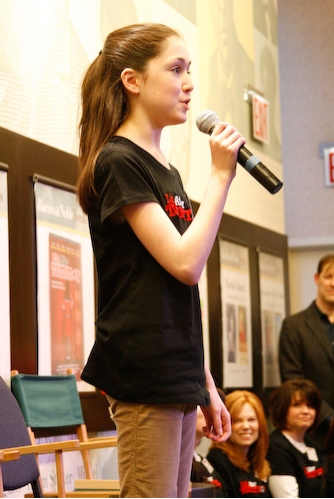 Emma Rowley performs 'Tomorrow'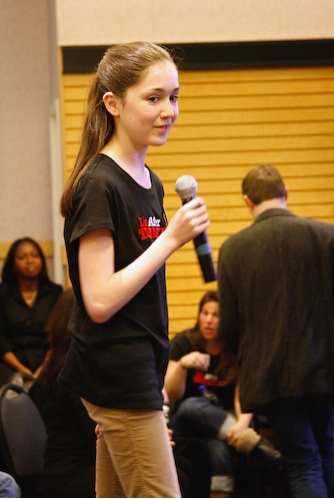 Emma Rowley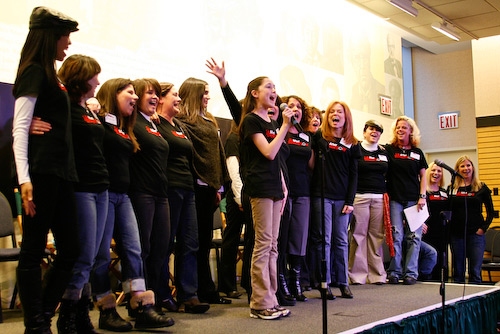 The ladies join Emma Rowley for one final 'Tomorrow'

Dana Dawson, Caroline Daly, Ellyn Gale, Rosanne Sorrentino, Beki Snyder, Jessica Smith, Emma Rowley, Julie Stevens, Karen Schleifer, Robyn Finn, Sherry Dundish, Nicole Nowicki, Kristi Coombs, Alyson Mord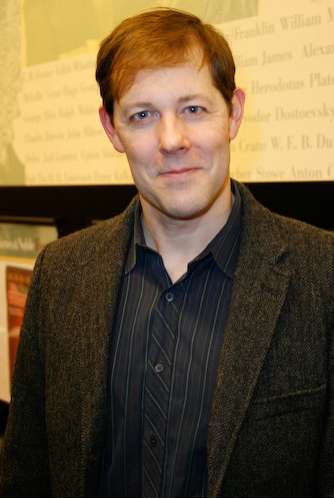 John Bolton

John Bolton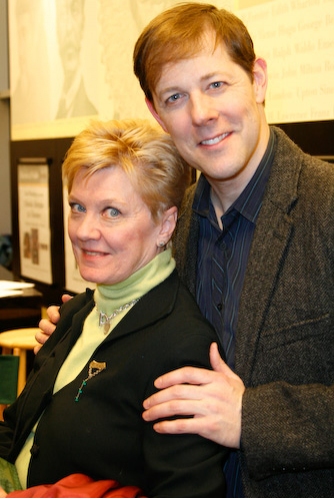 Mimi Wallace and John Bolton

Charles Strouse

Julie Stevens and Rosanne Sorrentino

Martha Byrne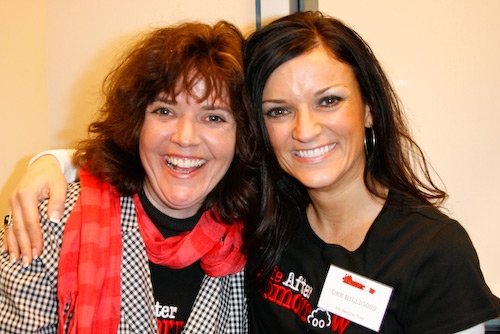 Heather Sislen and Dee Hilligoss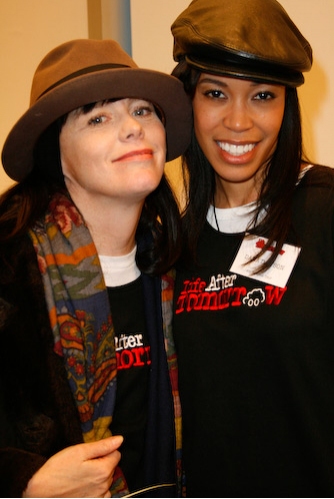 Kristen Vigard and Dana Dawson

Kristi Coombs and daughter Ryleigh

'Life After Tomorrow' at Barnes and Noble
Featured BroadwayWorld Events
Check out these concerts...
Related Articles
As an Equity actor, Peter is photographing the industry from the inside out. He has performed in numerous shows regionally, sung a duet with Richard (read more...)