Photo Coverage: Julianne Moore Promotes FRECKLEFACE STRAWBERRY Musical!
FRECKLEFACE STRAWBERRY, a musical based on the children's books by Julianne Moore, will open Off-Broadway at New World Stages on October 4. Previews began on September 9. In anticipation of the upcoming opening, Moore dropped by the production this morning to visit the company. BroadwayWorld was on hand and brings you photo coverage below.
Of the story, based on a nickname that she was given at age seven, Moore has said, "Of course, you grow up and you go, 'What's so bad about that?' The message in the book is that the little girl grows up and her freckles don't go away. I didn't want it to be a fairytale. We all have things about ourselves that aren't our favorites, but in the grand scheme of things, it's the last thing that's important."
FRECKLEFACE STRAWBERRY is directed by Buddy Crutchfield and choreographed by Gail Pennington Crutchfield. As previously reported on BroadwayWorld, the show has been workshopped with both children and adults; the off-Broadway cast will feature adults, although the cast has yet to be reported. The musical's book is by Rose Caiola and Gary Kupper; Kupper also wrote the music and lyrics.
"Everybody should enjoy it, but remember that Freckleface Strawberry is 7 years old," says Moore. "That's the character, so I wanted to make sure that in the jokes and the humor, we stay within that, because that's the charm."
"This show is truly breathtaking," said Caiola. "It reaches out to everyone - children and adults alike. Everyone has faced some type of prejudice in their childhood whether it had to do with race, religion or the clothes they choose to wear. The music and choreography bring FRECKLEFACE to life."
Photo Credit: Kevin Thomas Garcia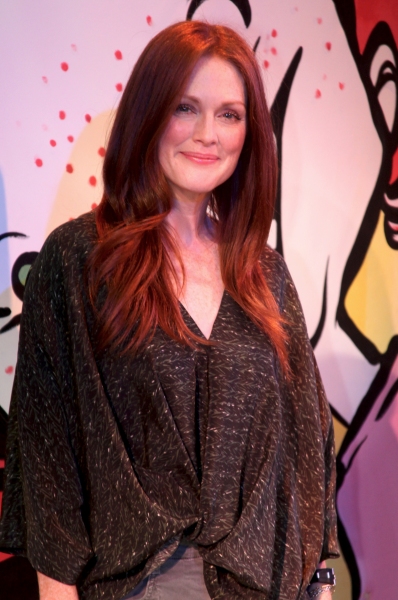 Julianne Moore

Julianne Moore

Julianne Moore

Julianne Moore and Rose Caiola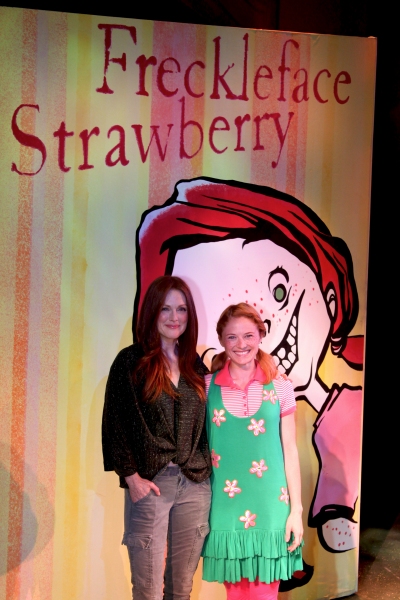 Julianne Moore and Hayley Podschun

Julianne Moore and Hayley Podschun

Andrew Cristi, Jessica Bishop, Julianne Moore, Hayley Podschun, Mykal Kilgore, Linda Gabler, Joey Haro and Kimiko Glenn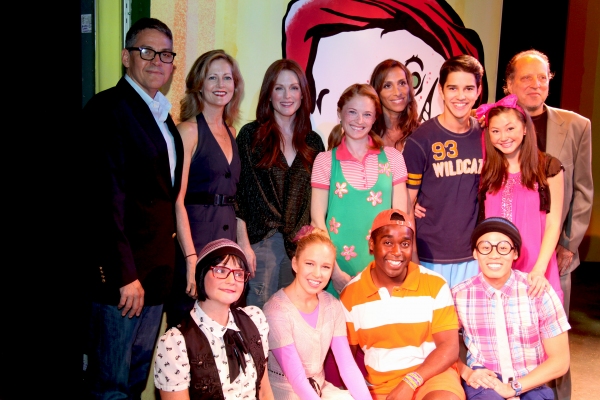 Buddy Crutchfield, Gail Pennington Crutchfield, Julianne Moore, Hayley Podschun, Rose Caiola, Joey Hari, Kimiko Glenn, Gary Kupper, Linda Gabler, Jessica Bishop, Mykal Kilgore and Andrew Cristi

Buddy Crutchfield, Gail Pennington Crutchfield, Julianne Moore, Rose Caiola and Gary Kupper

Related Articles
Kevin is a New York based photographer specializing in Headshots, Production Stills, Live Performance, Concerts and Events. His studio is located in Hell's Kitchen, right (read more...)