Photo Coverage: Flopz
On Sunday, August 7th at Joe's Pub, a once-in-a-lifetime concert benefiting this year's World AIDS Day Concert and the Joey DiPaolo AIDS Foundation was presented. Though much of Broadway is brilliant, wonderful and always-successful; it just so happens that sometimes a Broadway show doesn't do well. Oftentimes a show's score is the only strong component of the production. FLOPZ showcased some of Broadway's finest songs that are rarely heard.
The evening benefited The Joey DiPaolo AIDS Foundation and this year's World AIDS Day Concert of The Secret Garden to be performed Monday, December 5th.
The concert featured the following songs:
Four Part Harmony Fourtune – Mark Price, Angela Gaylor, David Burnham, JB Wing
I'll Take the City Banjo Eyes -Tyler Hanes
The Beast in You Goldilocks – Jen Gambatese
All Things to One Man Grind - Sara Gettelfinger
The Man I Can Love So Long 174th Street – Deborah S. Craig
If We Never Meet Again Rags – Christine Rowan, Marcie Passley
I've Just Seen Her/We Speak The Same; All American – Matt Cavenaugh
A Sweet Thing Like Me Grind - Tracy Jai Edwards
Fran and Janie Is There Life After High School? - Jenn Colella and Jen Foote
What I Mean To Say Whoop-Up – Tyler Hanes
Words He Doesn't Say Romance/Romance - Jamie McGonnigal
He Needs Me Now Golden Rainbow – Leslie Kritzer
What Do I Do Now? Fourtune – David Burnham
Hop Along Heartbreak Urban Cowboy – Jenn Colella
I Take It Back Urban Cowboy - Matt Cavenaugh
What Do We Do? We Fly! Do I Hear A Waltz? – Christine Pedi
But You Go On Annie Warbucks - Natalie Joy Johnson
Here Comes Mine King of Hearts – Danny Gurwin
I'm Not Alone Carrie – Celia Keenan Bolger


Producer/Director/Emcee Jamie McGonnigal

Music Director/Arranger Michael Lavine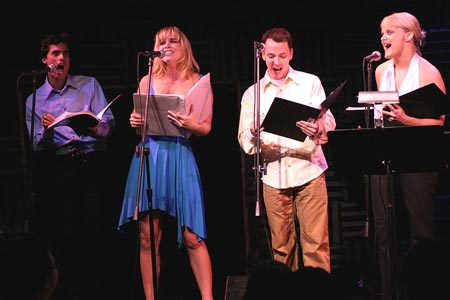 David Burnham, Angela Gaylor, Mark Price, and J.B. Wing sing from Bill Russell's Fourtune

Sweet Charity's Tyler Hanes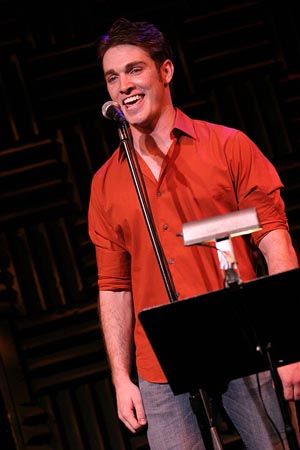 singing "I'll Take the City" from the musical, Banjo Eyes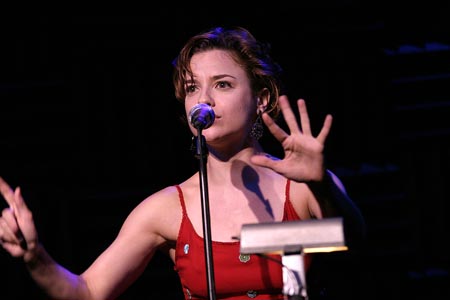 All Shook Up star Jenn Gambatese

with "The Beast in You" from Goldilocks

Dirty Rotten Scoundrel's Sarah Gettelfinger

is "All Things to One Man"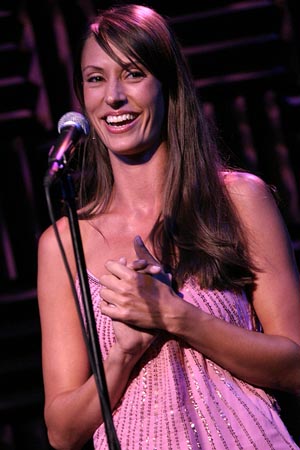 from the ill-fated Broadway Musical, Grind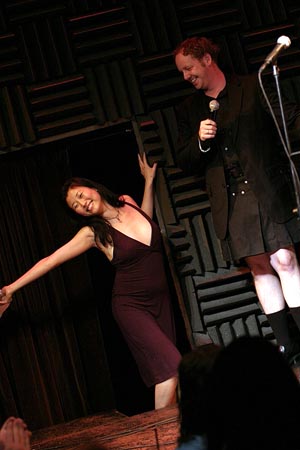 Spelling Bee's Deborah S. Craig distracts Emcee Jamie McGonnigal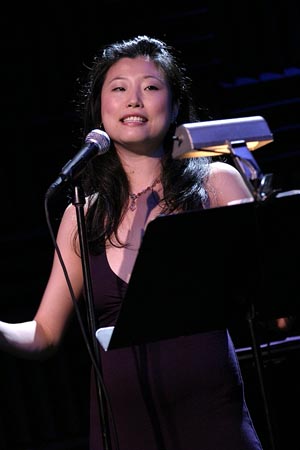 bringing the crowd to it's feet singing from So Long, 174th Street


From the cast of Reluctant Pilgrim, Marcie Passley and Christine Rowan share their rendition of "If We Never Meet Again" from Stephen Schwartz's Rags

Matt Cavenaugh brings us some Charles Strouse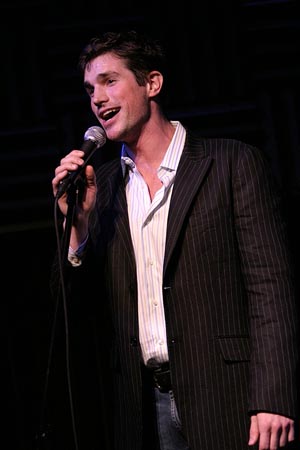 with a medley from All American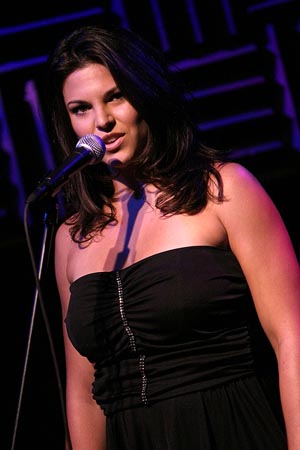 Tracy Jai Edwards also Grind's it up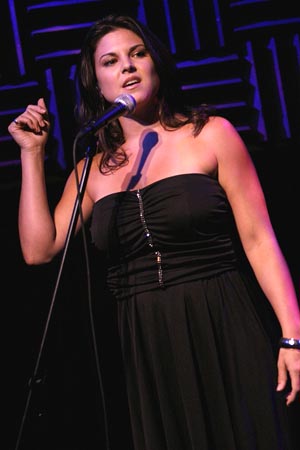 with "A Sweet Thing Like Me."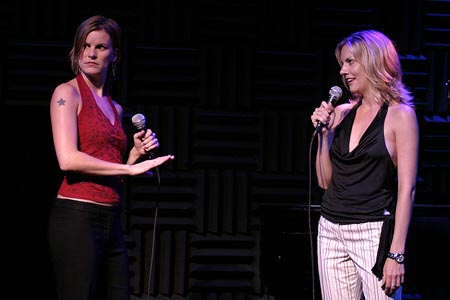 Jenn Colella and Jen Foote ponder Is There Life After High School?

Singing "Fran and Janie"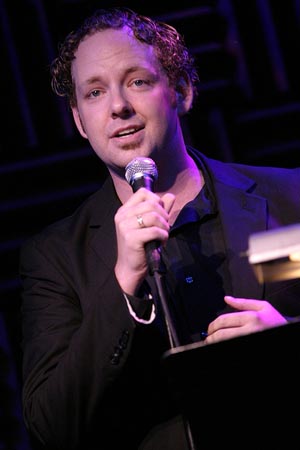 Host Jamie McGonnigal sings "Words He Doesn't Say" from Romance/Romance

Leslie Kritzer belts "He Needs Me Now" from the
Steve & Eydie Gorme vehicle, Golden Rainbow

Bill Russell chats about his experience with "Egregiously Overlooked" musicals such as Fourtune and Side Show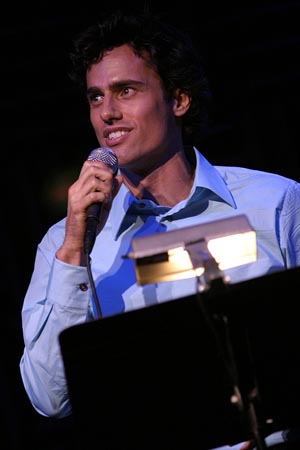 The Light in the Piazza's David Burnham shares another tune from Fourtune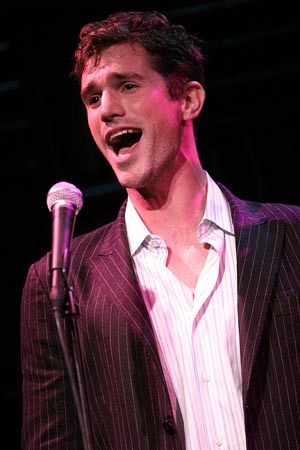 Matt Cavenaugh sings one of Urban Cowboy's cut songs


Matt and Jenn

Christine Pedi with "What Do We Do? We Fly!" from Sondheim's Do I Hear a Waltz?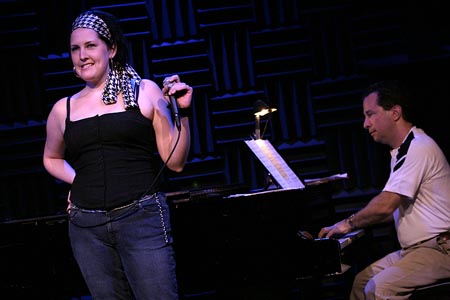 Natalie Joy Johnson sings from the sequel to Annie, Annie Warbucks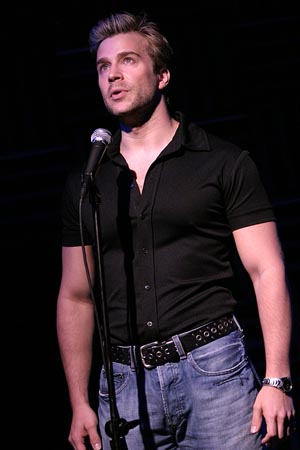 Little Women's Danny Gurwin sings "Here Comes Mine" from Broadway's King of Hearts


Celia Keenan-Bolger wraps things up nicely
with "I'm Not Alone" from infamous Broadway musical, Carrie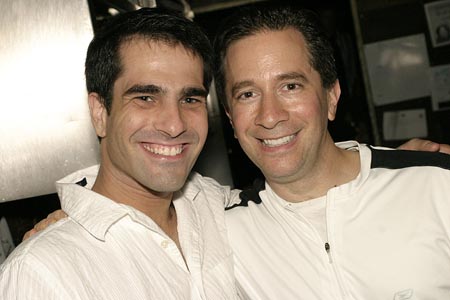 Stephen Nachamie and Michael Lavine

Tyler Hanes and Matt Cavenaugh

Jen Foote, Deborah S. Craig, and Jenn Colella

Jen Foote, Jim Caruso, and Jenn Colella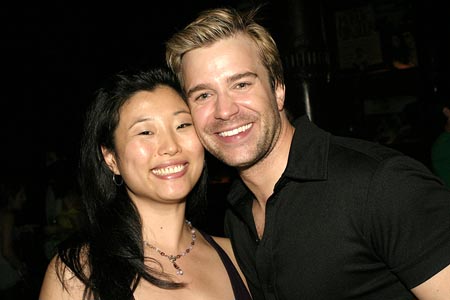 Deborah S. Craig and Danny Gurwin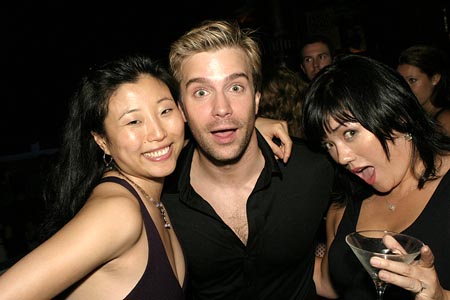 Deborah S. Craig, Danny Gurwin, and Erin Quill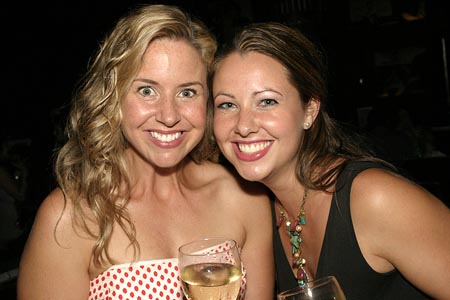 Marcie Passley and Christine Rowan

Robyn Clark, Rene Ruiz, Melanie Whipple

Harris Doran, Jamie McGonnigal, and Natalie Joy Johnson
Related Articles
Ben Strothmann has been a portrait and theatrical photographer since 1995. Since building his first darkroom in his hometown of Milwaukee WI, his portrait studio (read more...)