Photos: Cady Huffman, Kate Shindle & More Preview REVOLUTION IN THE ELBOW OF RAGNAR AGNARSSON FURNITURE PAINTER
Tony Award winner Cady Huffman and Kate Shindle are set to head the cast of the world premiere of Revolution in the Elbow of Ragnar Agnarsson Furniture Painter, a new musical with book, music & lyrics by Ívar Páll Jónsson, based on a story by Ívar and Gunnlaugur Jónsson. Performances will begin July 28th, with the official Opening Night on Wednesday, August 13th at the Minetta Lane Theatre, 18 Minetta Lane (just a few steps from Sixth Ave., one block south of W. 3rd St.). The company gave a special press preview yesterday and you can check out photo coverage below!
Under the direction of Bergur Þór Ingólfsson, the cast features Cady Huffman (Tony winner for The Producers, The Will Rogers Follies, The Nance, "Curb Your Enthusiasm," "The Good Wife"), Kate Shindle (Miss America '98, Cabaret, Jekyll & Hyde, Legally Blonde, Capote), Michael Biren (Billy Elliot), Patrick Boll (Mamma Mia!, Death of a Salesman, "Gossip Girl"),Zach Cossman (Band Geeks), Karli Dinardo ("Silversun"), Danielle Kelsey (Young Frankenstein), Graydon Long ("The Carrie Diaries"), Brad Nacht (Billy Elliot, The Addams Family), Josh Sassanella (Rock of Ages, Spider Man: Turn Off the Dark), Marrick Smith (Crossing Swords, Uncovering Eden), and Jesse Wildman (Ghost). Choreography for Revolution in the Elbow of Ragnar Agnarsson Furniture Painter is by Lee Proud, with music direction by award-winning Icelandic Indie rock musician Stefán Örn Gunnlaugsson.
Have you ever wondered what's going on inside your elbow? Revolution in the Elbow of Ragnar Agnarsson Furniture Painter answers this hypothetical, surreal question in an emotionally charged rock musical love story. Set in Elbowville (a microscopic community within Ragnar Agnarsson's body), this highly unconventional musical introduces us to a love triangle developing against the backdrop of the once-idyllic community's false prosperity at the hands of a power-mad mayor and its ultimate ruin, tragedy and rebirth.
Photo Credit: Jessica Fallon Gordon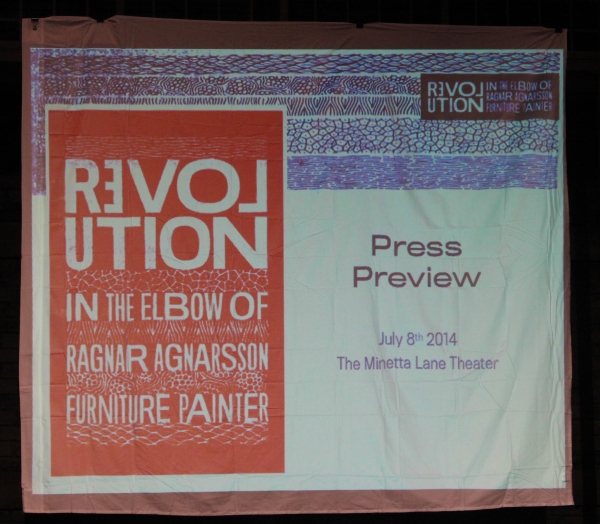 Bergur Ingólfsson

Lee Proud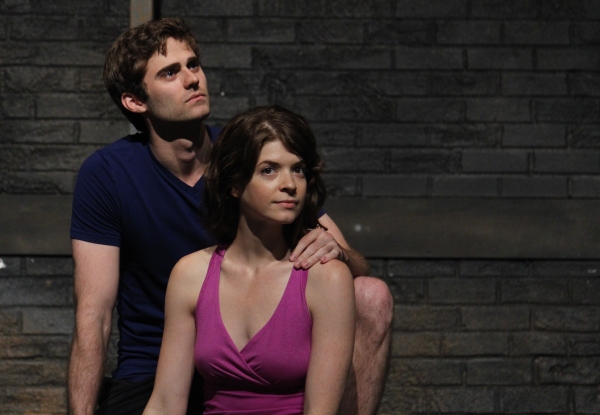 Graydon Long and Jesse Wildman

Patrick Boll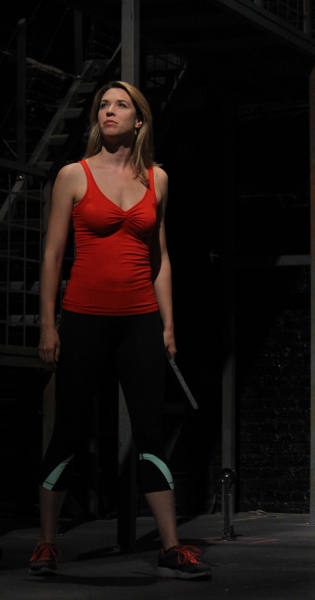 Danielle Kelsey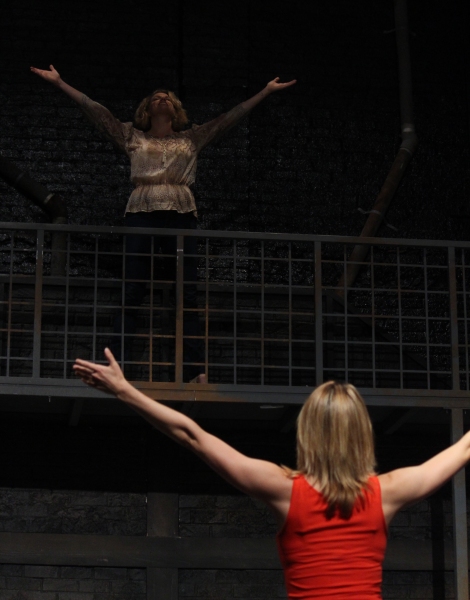 Cady Huffman and Danielle Kelsey

The cast

The cast

Cady Huffman

Marrick Smith, Graydon Long and Brad Nacht

Brad Nacht, Graydon Long and Marrick Smith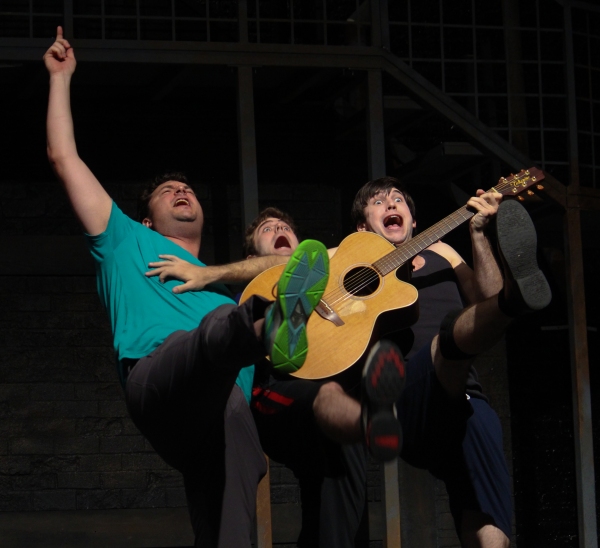 Brad Nacht, Graydon Long and Marrick Smith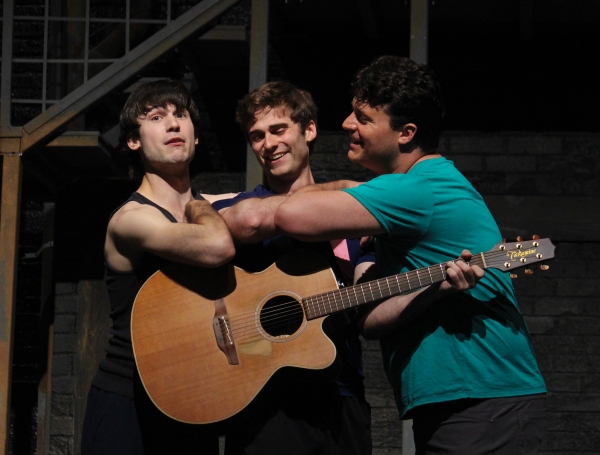 Marrick Smith, Graydon Long and Brad Nacht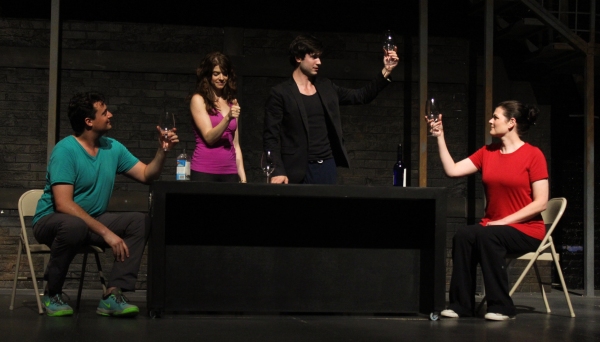 Brad Nacht, Jesse Wildman , Marrick Smith and Kate Shindle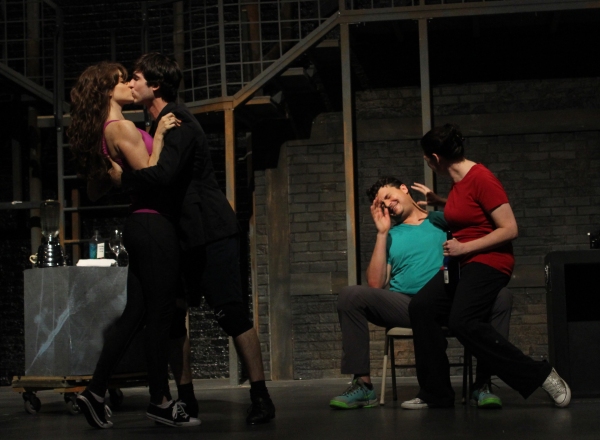 Jesse Wildman, Marrick Smith, Brad Nacht and Kate Shindle

Marrick Smith

Kate Shindle, Brad Nacht, Marrick Smith and Jesse Wildman

The cast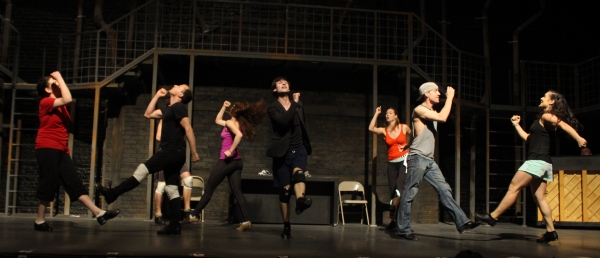 The cast

Brad Nacht, Kate Shindle and the cast