Photo Coverage: CTFD Between Show Get Together
Career Transition For Dancers and the Shubert Organization gathered at the Eugenia Room at Sardi's (234 W. 44th St.) on March 26th for a Between-Show-Get-Together event that featured Broadway dancers.
The event was hosted by
Allyson Tucker
,
John Selya
,
Mercedes Ellington
,
Graciela Daniele
,
Brenda Braxton
and
Andy Blankenbuehler
. Career Transition For Dancers, with offices in New York and Los Angeles, has helped over 3,300 professional dancers identify their unique talents in preparation for establishing new careers when dance is no longer an option. Since its founding in 1985, the organization has provided more than 38,000 hours of one-on-one career counseling - at no cost - and has awarded over $2.2 million in educational scholarships. Visit
www.careertransition.org
for more information.
Photo Credits Linda Lenzi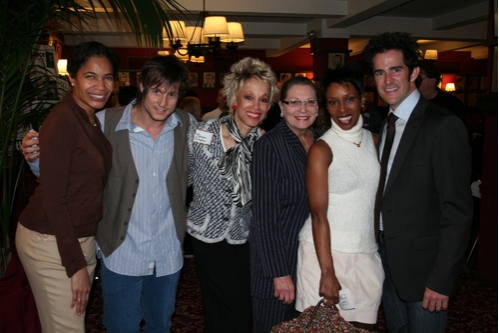 Co-Hosts; Allyson Tucker, John Selya, Mercedes Ellington, Graciella Daniele, Brenda Braxton and Andy Blankenbuehler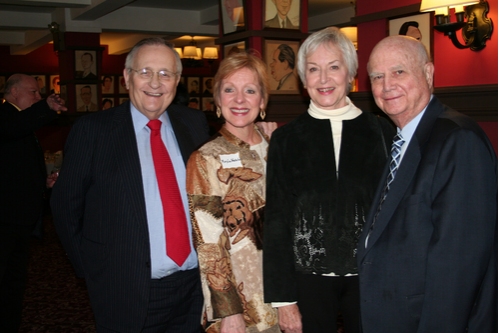 Phil Smith (President of the Shubert Organization), Mary Lou Westerfield (Actors Equity) Judith Anderson (CTFD Vice President) and Gerald Schoenfeld (Chairman of the Board Shubert Organization)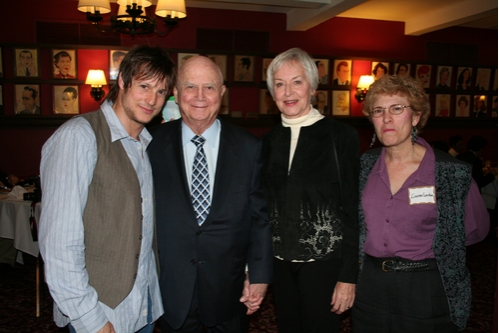 John Seyla, Gerald Schoenfeld, Judith Anderson and Lauren Gordan ( CTFD Counselor)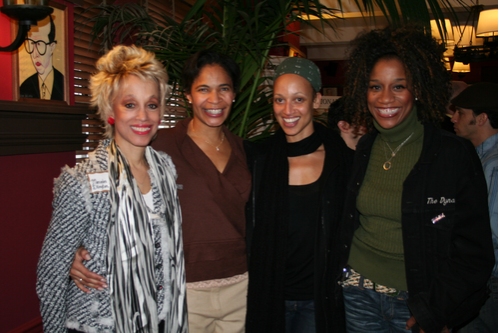 Mercedes Ellington, Allyson Tucker, Jennifer Newman (The Lion King) and Judine Sommerville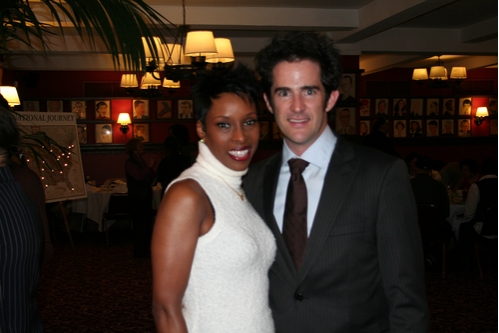 Brenda Braxton (Chicago) and Andy Blankenbuehler (Choreographer)

Allyson Tucker and Lisa Niclole Wilkerson (The Lion King)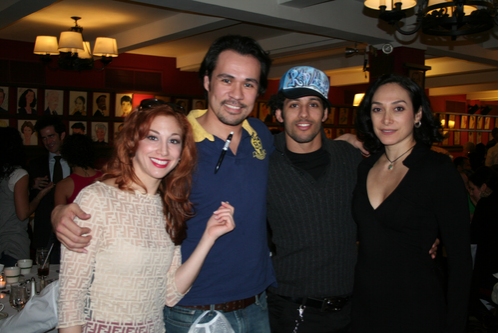 Cast Members from In The Heights; Lorin Latarro, Michael Balderrama, Gabriela Garcia and Luis Salgado

Cynthia Fischer (CTFD President) and Mercedes Ellington

Andy Blankenbuehler with cast members from In The Heights: Rickey Tripp, Rogelio Douglas Jr. and Luis Salgado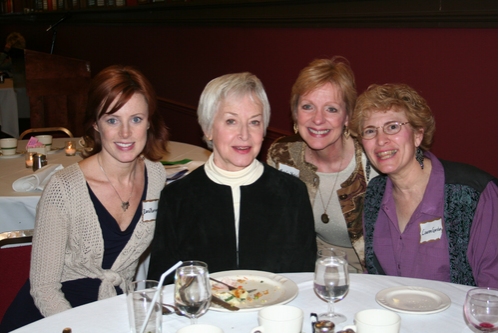 Dana Harrison (CTFD), Judith Anderson, Mary Lou Westerfield and Lauren Gordan

Adrian Bailey, Brenda Braxton and Seth Stewart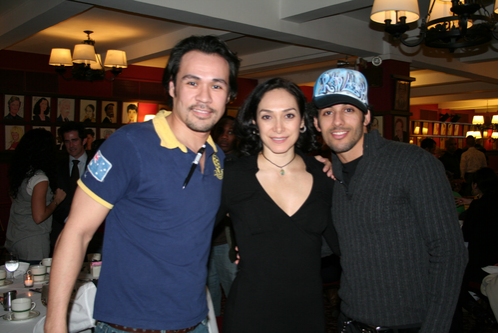 Michael Balderama, Gabriela Garcia, Luis Salgado

Gypsy cast members; John Scacchetti, Nancy Renee Braun and Matt Gibson

Gypsy cast members; John Scacchetti, Nancy Renee Braun, Matt Gibson and Steve Konopelski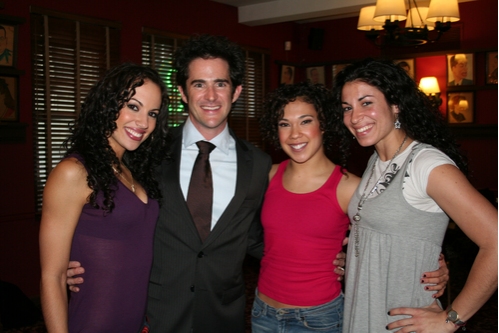 Andy Blanenbuehler with In The Heights cast members; Nina LaFarga, Rosie Lani Fiedelman and Stephanie Klemons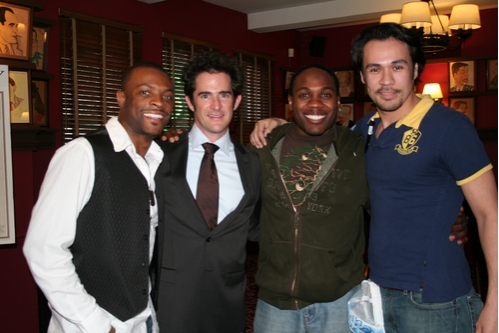 Rickey Tripp, Andy Blankenbuehler, Rogelio Douglas Jr. and Michael Balderama

Andy Blankenbuehler and Michael Balderama

Andy Blankenbuehler, Lorin Latarro and Michael Balderama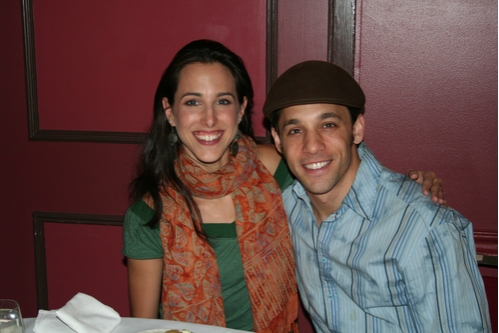 A Chorus Line cast members; Jessica Lea Patty and Jeffrey Schecter

Curtains cast members; Christopher Spaulding, Noah Racey and Jen Frankel

Katherine Tokarz, Jennifer Dunn, Christopher Spaulding, Noah Racey and Jen Frankel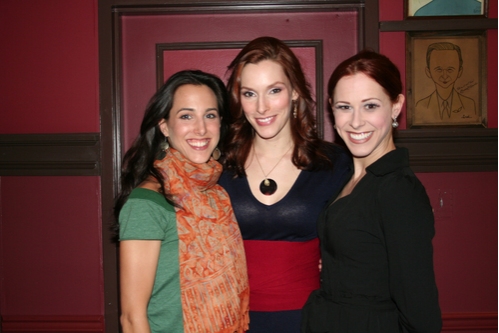 A Chorus Line cast members; Jessica Lea Patty, Emily Fletcher and Heather Parcells

A Chorus Line cast members; J. Elaine Marcos, Lyndy Franklin and Deone Zanotto

Noah Racey and Eric Jackson (Young Frankenstein)

Jatherine Tokarz, Nick Adams and Jennifer Dunn

Stephanie Youell (Curtains), Austin Eyer (Curtains), Andrew Fitch (Spamalot) and Joe Abraham (Hairspray)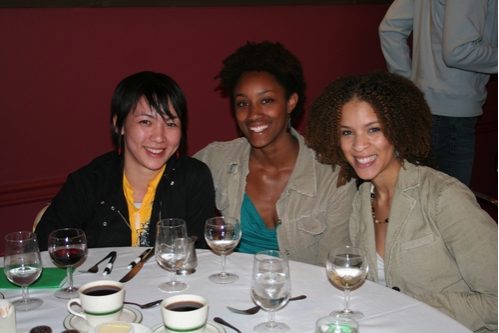 Nikki Zialcia, Marla McReynolds (The Color Purple) and Shelby Braxton Brooks (The Color Purple)

Robbie Roby (Hairspray) and Noah Rivera (Wicked)