Photo Coverage: CRY-BABY Gypsy Robe Ceremony
Lisa Gajda
was chosen as the
Gypsy
Robe winner for Cry Baby, which opened on April 24th at the Marquis Theatre. Gajda is a swing and previous Broadway credits include The Times They Are A Changin', Spamalot, Movin' Out, Taboo, and Urban Cowboy among others.The colorful
Gypsy
Robe, embellished with mementos from Broadway musicals, is presented to the cast member who has the most Broadway chorus credits.  Previous
Gypsy
Robe recipient,
Laura Griffith
of
South Pacific
was on-hand to present the traditional theatre garb to Gajda.Based upon the
Universal Pictures
film written and directed by
John Waters
,
Cry-Baby
is playing at Broadway's Marquis Theatre (1535 Broadway)  previews started Saturday, March 15th and opening night was Thursday, April 24th, 2008
Cry-Baby
has songs by
David Javerbaum
, the Emmy-winning executive producer and former head writer of "The Daily Show," and
Adam Schlesinger
, Grammy-nominated for his work with the band Fountains of Wayne and Oscar-nominated for the song "That Thing You Do" from the film of the same name. 
Cry-Baby
's book is by
Mark O'Donnell
and
Thomas Meehan
who received the Tony Award for best book for their work on the hit musical,
Hairspray
. 
Cry-Baby
is directed by
Mark Brokaw
, who is perhaps best known for the Pulitzer Prize-winning play, How I Learned to Drive, and choreographed by
Rob Ashford
who received a Tony Award for Thoroughly Modern Millie. 
John Waters
serves as creative consultant. For information about
Cry-Baby
, visit
www.CryBabyonBroadway.com
Photos By Walter McBride/Retna Ltd.

Laura Griffith of South Pacific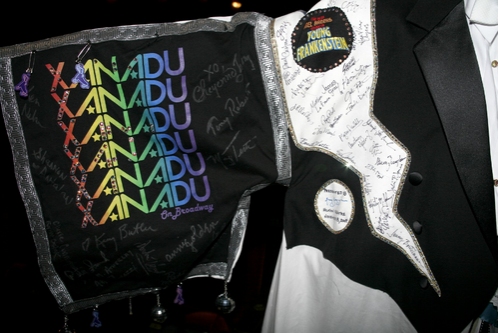 Xanadu and Young Frankenstein patches

The Little Mermaid patch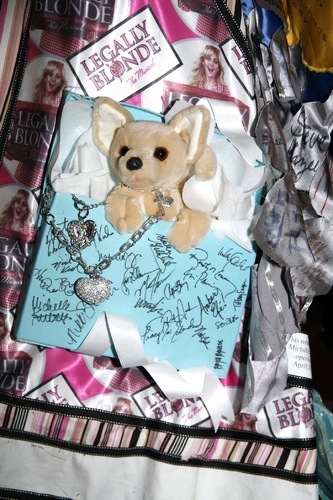 Legally Blonde patch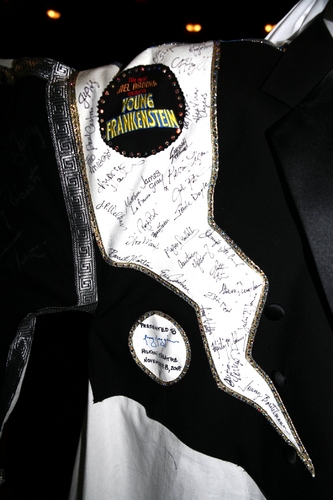 Young Frankenstein patch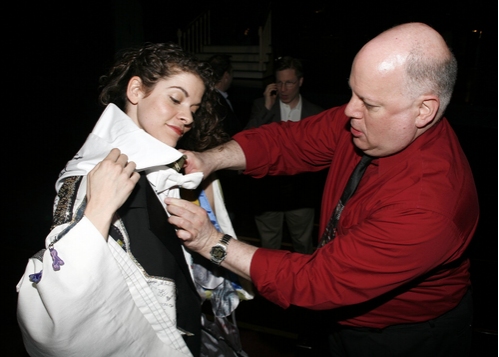 Laura Griffith and David Westphal of Actors' Equity Association / National Chorus Business Rep

Laura Griffith and David Westphal of Actors' Equity Association / National Chorus Business Rep

Jean-Paul Richard, Paige Price, Laura Griffith, and Ira Mont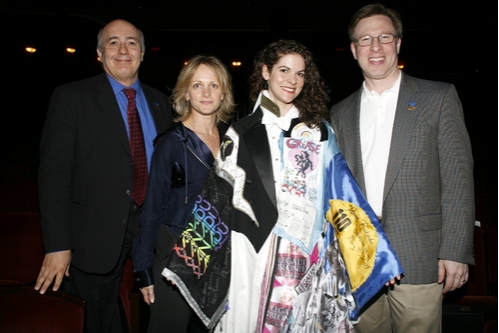 Jean-Paul Richard, Paige Price, Laura Griffith, and Ira Mont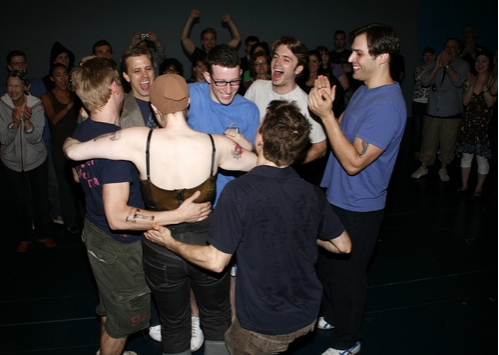 Cast Members of Cry-Baby making their Broadway Debut: Michael Buchanan, Marty Lawson, Michael D. Jablonski, James Snyder, Tory Ross & Nick Blaemire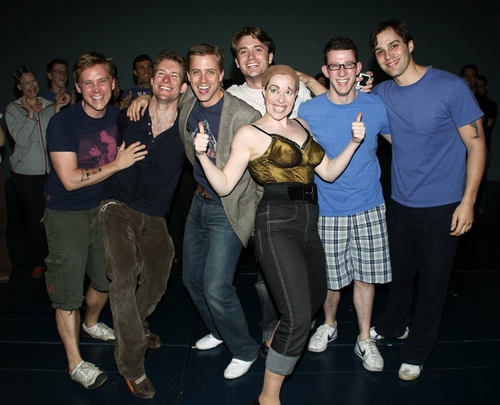 Cast Members of Cry-Baby making their Broadway Debut: Michael Buchanan, Marty Lawson, Michael D. Jablonski, James Snyder, Tory Ross & Nick Blaemire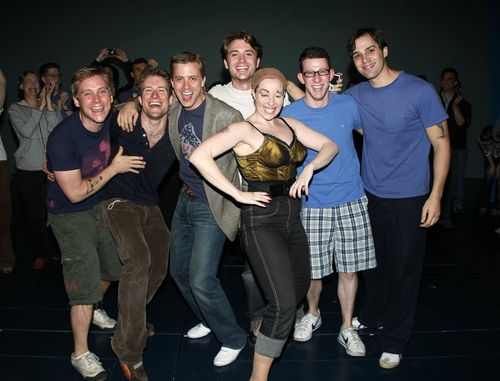 Cast Members of Cry-Baby making their Broadway Debut: Michael Buchanan, Marty Lawson, Michael D. Jablonski, James Snyder, Tory Ross & Nick Blaemire

Cast Members of Cry-Baby making their Broadway Debut: Michael Buchanan, Marty Lawson, Michael D. Jablonski, James Snyder, Tory Ross & Nick Blaemire

Elizabeth Stanley and Carly Jibson

Elizabeth Stanley, Carly Jibson, Lacey Kohl, and Courtney Balan

Elizabeth Stanley, Carly Jibson, and Lacey Kohl

Courtney Laine Mazza, Ashley Amber, and Spencer Liff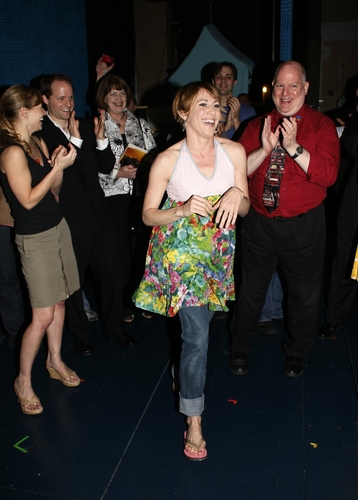 Lisa Gajda the Gypsy Robe winner of Cry Baby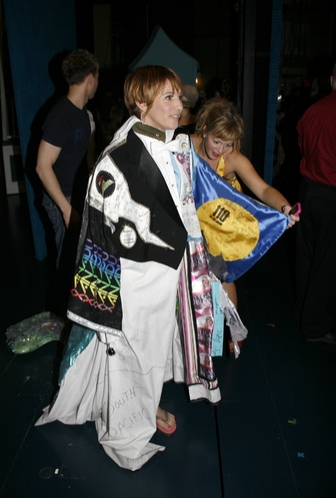 Elizabeth Stanley and Lisa Gajda

Lisa Gajda with Elizabeth Stanley, Carly Jibson, Lacey Kohl, and Courtney Balan

Lisa Gajda with Christopher J. Hanke and James Snyder

Lisa Gajda with Christopher J. Hanke and James Snyder

Lisa Gajda with Spencer Liff and Rob Ashford

Lisa Gajda with Christopher J. Hanke and James Snyder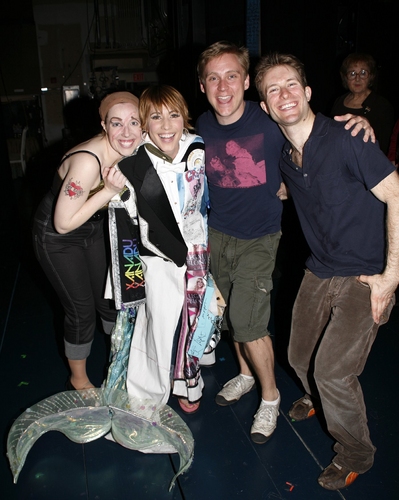 Lisa Gajda with Tory Ross, Michael Buchanan, and Colin Cunliffe

Lisa Gajda and Tory Ross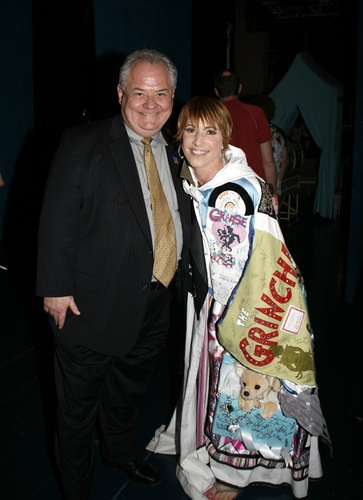 Lisa Gajda with AEA Exec. Dir. John P. Connolly

Lisa Gajda with AEA Exec. Dir. John P. Connolly, Elizabeth Stanley, and James Snyder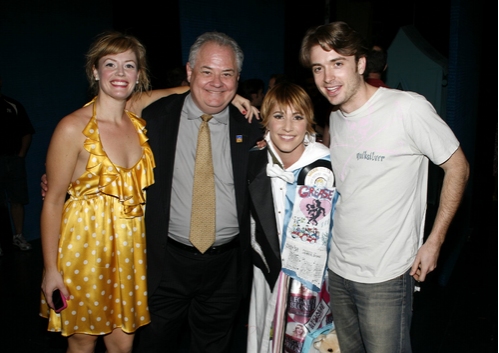 Lisa Gajda with AEA Exec. Dir. John P. Connolly, Elizabeth Stanley, and James Snyder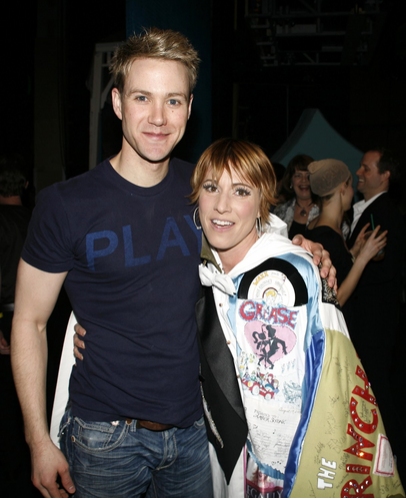 Christopher J. Hanke and Lisa Gajda

Christopher J. Hanke and Lisa Gajda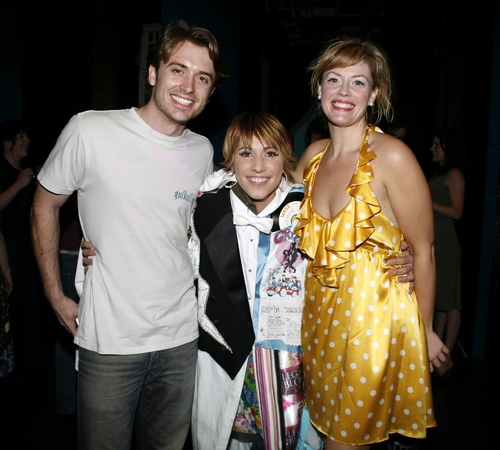 Lisa Gajda, James Snyder, and Elizabeth Stanley