Photo Coverage: Broadway Workshop's CARRIE in Rehearsal
Broadway Workshop, which provides musical theater training for children and teens, will present Carrie as its annual mainstage production this weekend. It's the first New York City production of the high-school-set musical to be performed by actual high schoolers, according to director Marc Tumminelli.
Many of the young people who train at Broadway Workshop already have professional credits or audition regularly. Rachel Resheff, who plays Carrie in Cast B (performing Saturday and Sunday evenings), costarred on Broadway as Donna Murphy's granddaughter in 2011's The People in the Picture and also appeared in Billy Elliot, Mary Poppins and Shrek. Michael Nigro, seen recently as Friedrich in The Sound of Music Live! on NBC, portrays Billy in Cast B. Carrie's Cast A includes Jason Eric Testa, who was in Elf on Broadway and the tour of The Addams Family, and Sasha Hayden Zitofsky, who has performed at Radio City Music Hall.
Broadway Workshop offers classes, private coaching and summer camps for 9- to 19-year-olds. Stars such as Laura Osnes, Sutton Foster, Jonathan Groff, Telly Leung, Sierra Boggess and Ashley Brown have taught there. The organization also produces a Children's Musical Theater Festival of new works in the summer. Its previous spring productions were Xanadu, Legally Blonde, The Little Mermaid and The Secret Garden -- the latter two as pilot "junior" versions for their licensors.
Tumminelli, who founded and runs Broadway Workshop, says of the mainstage shows: "My goal is to give these kids an experience that they're going to get if they were being paid to be in a show. If I do it the same way it would be done in your high school, I don't want to bother. [They have] a real professional rehearsal experience, with a professional stage manager, professional rehearsal studios, with costumes and mikes and everything that they would have in a professional environment." A live orchestra will play Michael Gore's score for Carrie, which runs May 2-4 at Baruch College's Rose Nagelberg Theater on East 25th St. Performances are Friday and Saturday at 8 p.m. and Sunday at 1 and 6 p.m.
The photos below were taken at Cast B's rehearsal last Saturday at the Ripley-Grier Studios in midtown. Stafford Arima, who directed the revisal of Carrie off-Broadway in 2012, attended the rehearsal. Find out more about the Broadway Workshop production here.
Unless otherwise noted, the kids in the pictures are identified from left to right.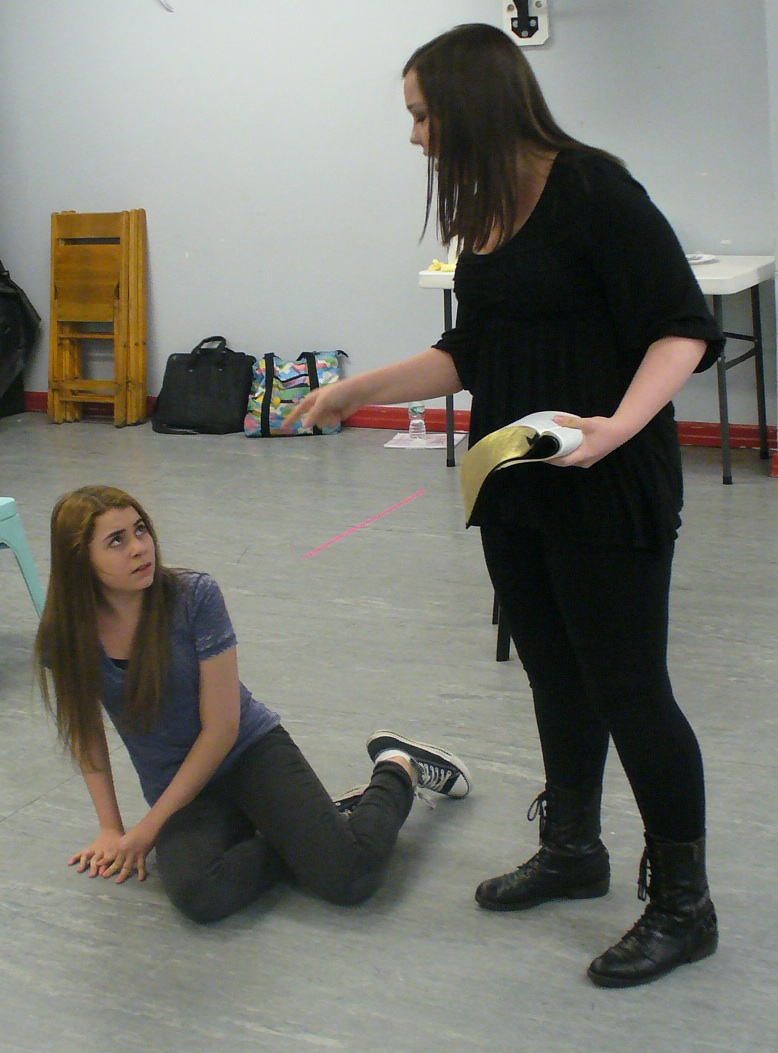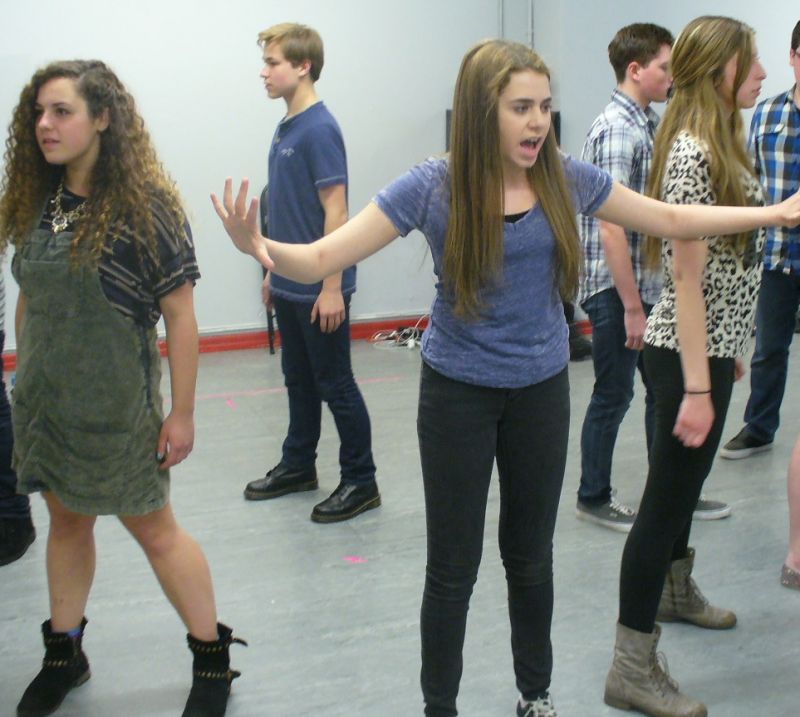 All photos by Adrienne Onofri.

Related Articles
Adrienne Onofri has been writing for BroadwayWorld since it was launched in 2003. She is a member of the Drama Desk and has moderated panels (read more...)