Click Here for More Articles on AMERICAN IDOL
Photo Coverage: BeBe Winans Visits 'Little Mermaid'
Last night, May 28th 2008 BeBe Winans visited the cast and crew of the The Little Mermaid.

Benjamin "BeBe" Winans hails from the legendary Winans family, known as the first family of gospel music.  Winans is known as the groundbreaking inspirational, R&B, and Gospel vocalist, songwriter, and producer, who has won four Grammy Awards, ten Dove Awards, six Stellar Awards, two NAACP Awards and a Soul Train Award.  A multi-faceted artist, BeBe not only has a successful recording career, but also hosts a highly successful syndicated radio show. BeBe began his music career as a background singer for his famous brothers (The Winans).  In 1987, he partnered with his sister CeCe, and formed one of the most successful gospel groups in history.  The dynamic duo amassed an amazing run of hit songs and released the platinum-selling albums "Heaven" and "I'm Lost Without You," and also scored a plethora of number one hit singles including "Addictive Love" and "I'll Take You There." BeBe and CeCe have not only had great success on gospel play lists, but their music has been and still is in heavy rotation on R&B radio as well. His fifth solo album "Cherch," was released October 30 on his own label, The Movement Group (TMG).  The soulful tenor co-produced and arranged all fourteen album tracks and he put his writing cap on for three songs including the first single, "No Sir."  BeBe has also recorded songs with such entertainers as Stevie Wonder, Brian McKnight and Whitney Houston, and his nearly four-year-old nationally syndicated radio gospel show, The BeBe Winans Radio Show,  has  given  him  the  opportunity  to interview such artists as Chaka Kahn and Oprah Winfrey.  As an actor, BeBe appeared in 2003's The Manchurian Candidate.  BeBe's next project, BET's "Sunday's Best," premieres October 2, 2007.  "Sunday's Best" is a gospel version of "American Idol" where BeBe will serve as one of the judges. He recently appeared on Broadway in The Color Purple.

Disney's The Little Mermaid is currently playing at the Lunt-Fontanne Theatre.  The playing schedule for The Little Mermaid is as follows: Tuesday – Saturday evenings at 8pm, Wednesday and Saturday matinees at 2pm, and Sunday matinees at 3pm.  Tickets for are $51.50 - $121.50 (includes a $1.50 facility fee), available through Ticketmaster at (212) 307-4747, online at www.DisneyOnBroadway.com, or in-person at the Lunt-Fontanne Theatre (205 West 46th Street).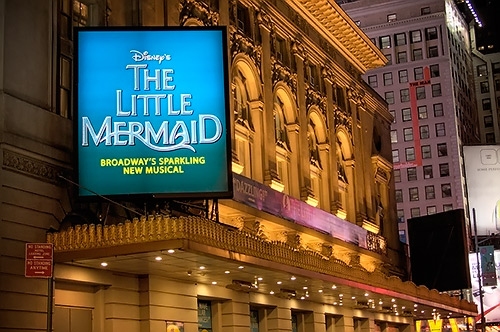 'The Little Mermaid' at the Lunt-Fontanne Theatre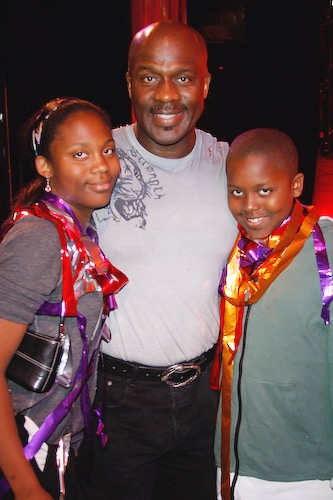 BeBe Winans with children Miya and Benjamin Winans

Sean Palmer, BeBe Winans, Miya Winans, and Benjamin Winans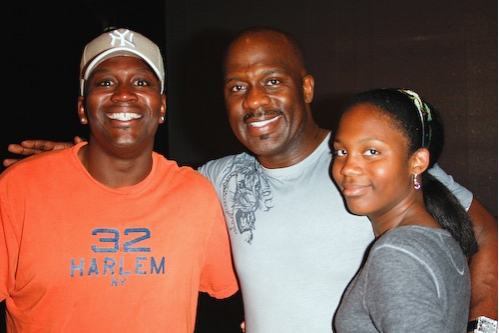 Tituss Burgess, BeBe Winans, and Miya Winans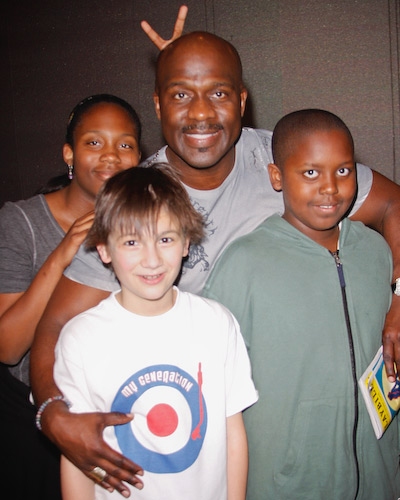 BeBe Winans, Brian D'Addario, Miya Winans, and Benjamin Winans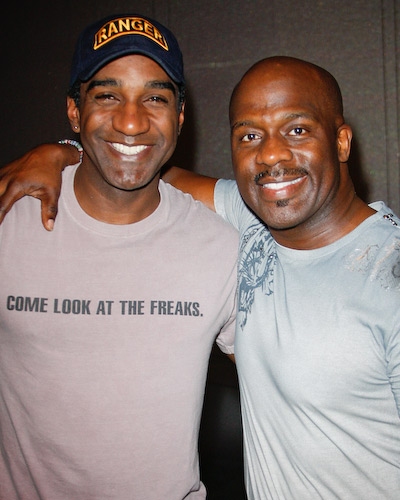 Norm Lewis and BeBe Winans

BeBe Winans