Photo Coverage: Ashley Park, Taylor Louderman, Kate Rockwell, And More Go Pink For Breast Cancer Research
The Breast Cancer Research Foundation (BCRF) held its annual Symposium and Awards Luncheon yesterday at the New York Hilton Midtown. The annual event recognized more than 300 BCRF-funded scientists from around the world who are devoted to ending breast cancer through groundbreaking research.
Among the honorary Co-Chairs of the event were Mean Girls stars Ashley Park, Taylor Louderman and Kate Rockwell. Also in attendance was current Wicked star, Jessica Vosk.
Hosted by ABC news anchor and breast cancer survivor Amy Robach and actor Andrew Shue, this year's luncheon honored Mary Dillon, the CEO of Ulta Beauty, with the Sandra Taub Humanitarian Award, presented by Mellody Hobson. The Jill Rose Award for scientific excellence was presented to Dr. Hedvig Hricak, of Memorial Sloan Kettering Cancer Center, for her seminal contributions towards merging imaging technology with molecular medicine, presented by BCRF Scientific Director, Dr. Larry Norton, of Memorial Sloan Kettering Cancer Center.
The day began with a symposium titled "The Scientific Revolution of Breast Cancer," co-moderated by Dr. Larry Norton and BCRF Scientific Advisory Board Chair, Dr. Judy Garber of Dana-Farber Cancer Institute. The panelists included Dr. Hedvig Hricak, Dr. Ben Ho Park of Vanderbilt University, and Dr. Joseph Sparano of Albert Einstein College of Medicine.
Other co-chairs included Kinga Lampert, Leonard A. Lauder, and William P. Lauder. Event Co-Chairs included Roberta M. Amon, Anne H. Bass, Clarissa Alcock Bronfman, Amy Goldman Fowler, Roslyn Goldstein, Marjorie Reed Gordon, Betsy S. Green, Dee Ocleppo Hilfiger, Gail Hilson, Shelly Kivell, Elyse Lacher, Aerin Lauder, Marigay McKee, Amy E. Newburger, MD, Wendi Rose, Jeanne Sorensen Siegel, Arlene Taub and Simone Winston. Notable guests included Jo Carole Lauder, Jane Hertzmark Hudis, Lori Kanter Tritsch, Emma Myles, Darcy Cadman, Louise Camuto, Darcy Miller Nussbaum, Bee Shapiro, Anne Thompson, Pamela Glassman, .
Underwriters of the event included Jody and John Arhnold, Mary and Terry Dillon, Amy P. Goldman Foundation, Roslyn and Leslie Goldstein, Kinga Lampert, Leonard & Judy Lauder Fund, Jeanne Sorensen Siegel and Herbert J. Siegel, ascena retail group inc.,Lifetime, Tough Enough to Wear Pink, Ulta Beauty and Winston Flowers.
The Breast Cancer Research Foundation (BCRF) is dedicated to being the end of breast cancer by advancing the world's most promising research. Founded by Evelyn H. Lauder in 1993, BCRF-funded investigators have been deeply involved in every major breakthrough in breast cancer prevention, diagnosis, treatment and survivorship. This year, BCRF is awarding $63 million in grants to support the work of nearly 300 scientists at leading medical and academic institutions across 14 countries, making BCRF the largest private funder of breast cancer research worldwide. BCRF is also the highest rated breast cancer organization in the U.S. Visit www.bcrf.org to learn more.
Photo Credit: Monroe G. Scott


William P Launder, Mellody Hobson, Kinga Lampert, Mary Dillon, and Myra Bibowit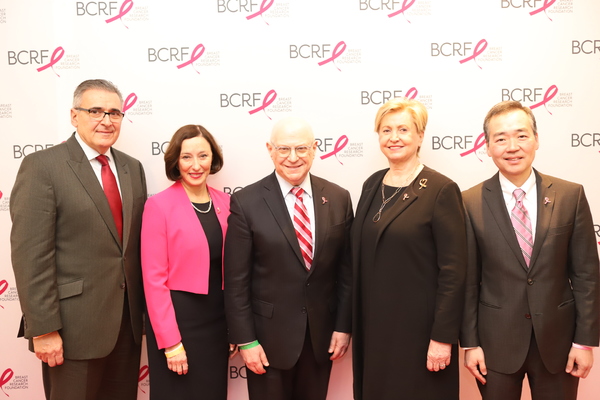 BCRF Chair Members

BCRF Chair Members with Mary Dillon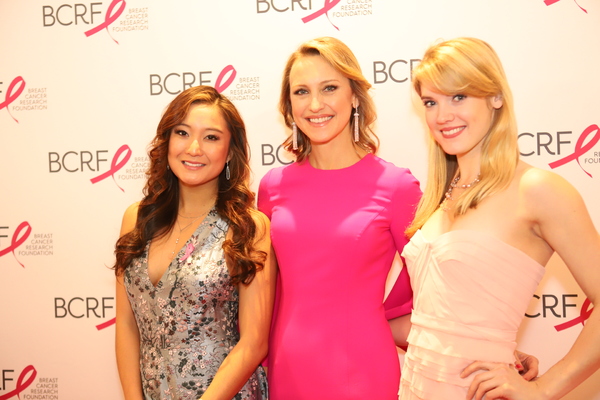 Ashley Park, Kinga Lampert, and Jonalyn Saxer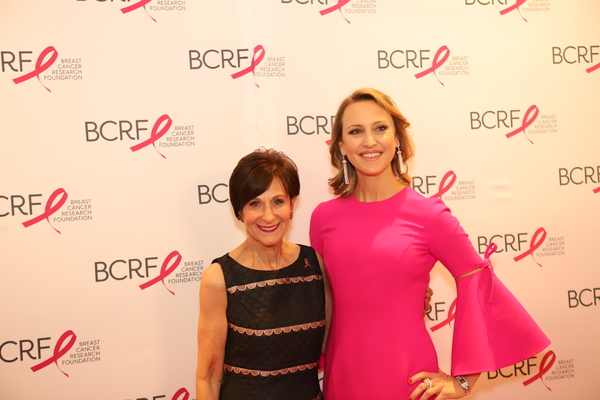 Myra Bibowit and Kinga Lampert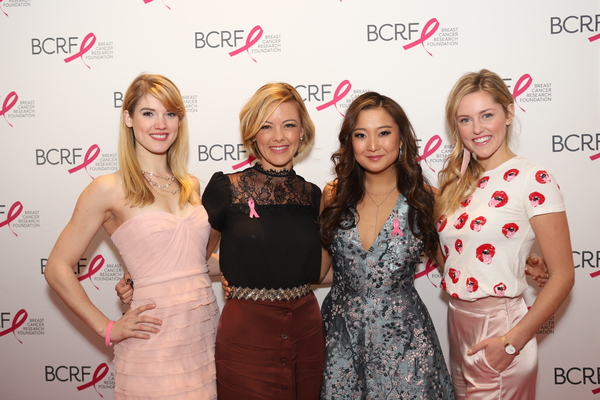 Jonalyn Saxer, Kate Rockwell, Ashley Park, and Taylor Louderman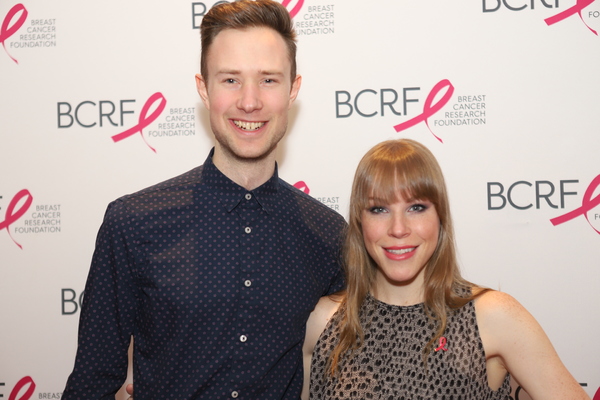 Darcy Cadman and Emma Myles

Darcy Cadman

Arlene Taub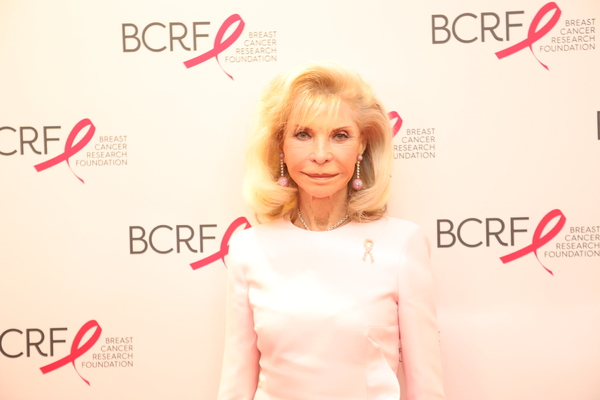 Arlene Taub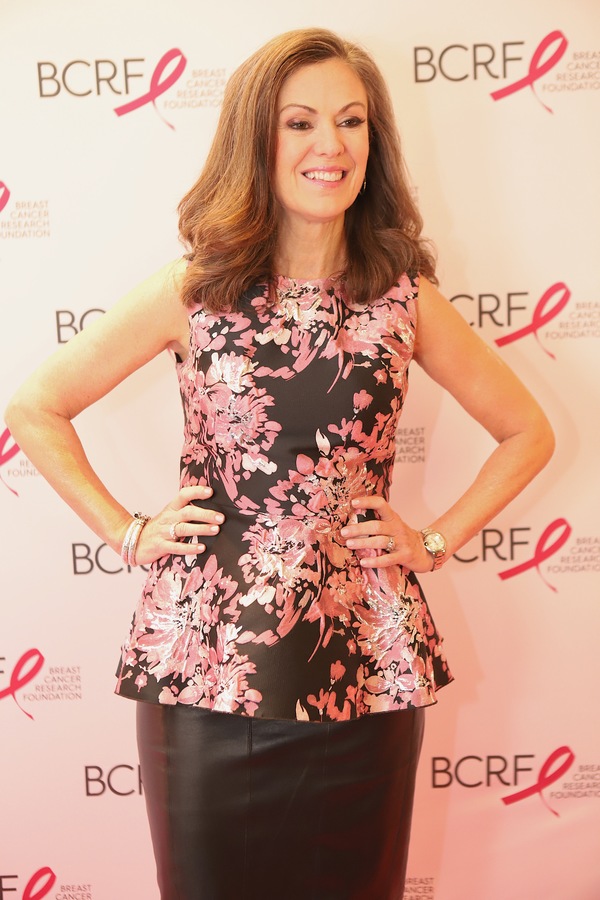 Mary Dillon
Related Articles